Three Vietnamese scientists named among Asia's top 100 researchers
Three Vietnamese scientists, all female, have made it into the list of Asia's most outstanding researchers in 2019 as compiled by the Singapore-based Asian Scientist magazine.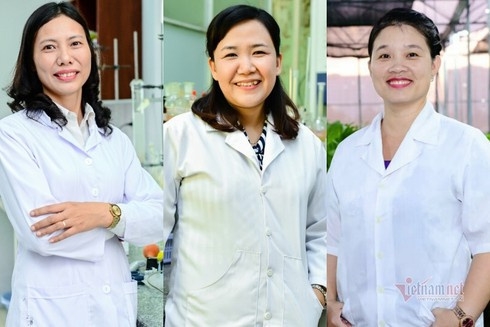 Three Vietnamese scientists (from left to right): Tran Thi Hong Hanh, Ho Thi Thanh Van and Pham Thi Thu Ha
They are Ho Thi Thanh Van at the Ho Chi Minh University of Natural Resources and Environment, Tran Thi Hong Hanh at the Vietnam Academy for Science and Technology and Pham Thi Thu Ha at Ton Duc Thang University.
The recognition of the trio comes after they received the 2019 L'Oréal-UNESCO for Women in Science National Fellowship, an award which honours the excellence of women who are on the cutting edge of scientific research.
Assoc. Prof. Dr. Ho Thi Thanh is ranked 23rd among 100 of the most outstanding researchers throughout all of Asia in terms of materials science. She was praised for synthesising novel nanomaterials which can enhance the efficiency of fuel cells.
Dr. Tran Thi Hong Hanh is ranked in 32nd position in terms of the rankings.
In the life sciences category, Dr. Hanh has been hailed for her research on the use of finger chromatography as a means of assessing the quality of medicinal herbs sold commercially throughout the nation.
Coming in at 87th position in the Top 100, the final Vietnamese female scientist to make the list is Dr. Pham Thi Thu Ha in the agriculture category.
Her research is renowned for utilising molecular markers as a means of developing high-yielding salt-tolerant rice varieties in affected areas throughout the Mekong Delta.
This is the fifth time that Asian Scientist has compiled a list of Asia's top researchers to celebrate the success of the region's best and brightest, highlighting their achievements across a range of scientific disciplines.
In the first list announced in 2016, Vietnam had two researchers included, namely Tran Lien Ha Phuong from the National University of Vietnam in Ho Chi Minh City and Dang Thi Oanh from the University of Thai Nguyen.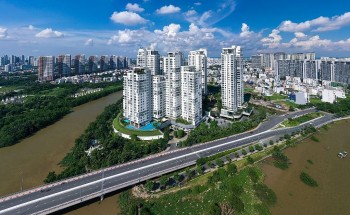 Economy
Vietnam Business & Weather Briefing (Sep 29): Vietnam among world's best performers in digital banking, Vietnam's new overseas investments surge 2.31-fold in nine months.