Tokyo prosecutors: No 'appeal' for Vietnamese girl murder case
Tokyo prosecutors have decided not to ask the supreme court to review a case involving a 9-year-old Vietnamese girl, who was killed in Chiba prefecture in 2017.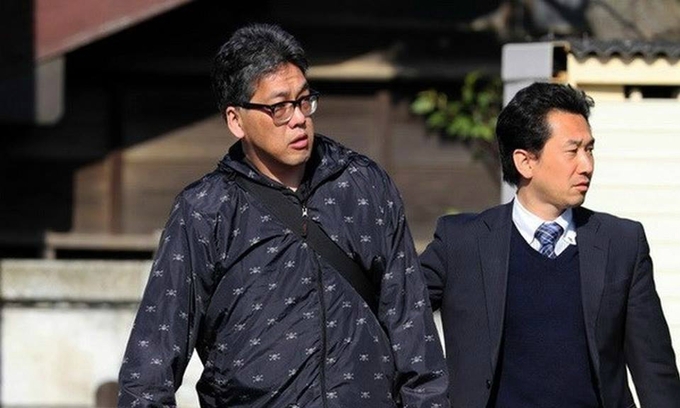 Police arrest Yasumasa Shibuya (L) on April 14, 2017. Photo by Vietnam News Agency
This eliminates the possibility that the defendant will receive a death sentence, as a legal provision stipulates that a defendant cannot receive a heavier sentence than the one handed down by the high court, if prosecutors do not appeal, NHK reported.
A Japanese court on March 23 upheld a life sentence for Yasumasa Shibuya over the murder of Le Thi Nhat Linh.
According to the Chiba District Court ruling in July 2018, Shibuya abducted Linh while she was on her way to school on March 24, 2017. Her body was found near a drainage ditch in the city of Abiko, Chiba Prefecture, two days later.
The district court sentenced Shibuya to life in prison on the basis that his DNA was found on the victim's body, while blood found in his car contained the girl's DNA.
But in an appeal trial that began in September 2019, the defense team argued cigarette butts used for DNA profiling should have been inadmissible as they were obtained without a search warrant from a garbage collection site at the condo where Shibuya lived.
They asked that the sentence be quashed and Shibuya acquitted.
Prosecutors had countered that the investigation method was legal as the cigarette butts had been discarded and were found among the defendant's garbage at an unlocked collection site.
The victim's father, Le Anh Hao, said he now has no idea what he can do for his daughter. He added that the four years he has spent fighting in the courts have become meaningless.