Tons of rice provided to 400 households in disaster-hit Quang Ngai province
Ten tons of rice produced according to sustainable standards in Dong Thap was donated to 400 households affected by typhoon No. 9 in Son Tay district, Quang Ngai province.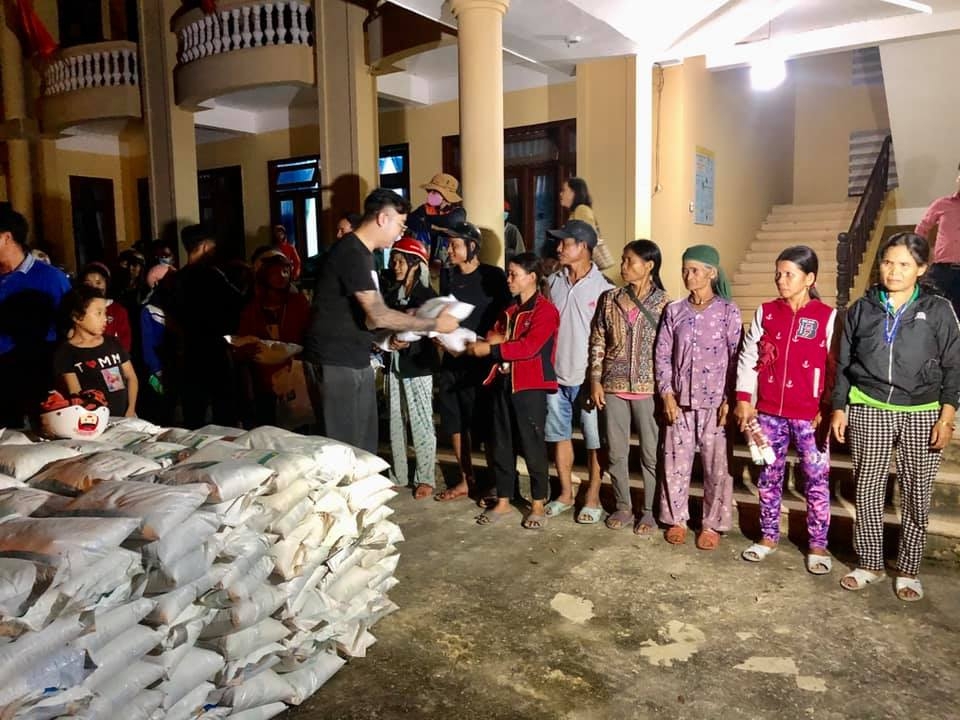 Rikolto helping flood victims in Son Tay district, Quang Ngai province stabilise their lives and restore production. Photo courtesy of the organisation
On November 21, Rikolto cooperated with Binh Thanh Agricultural Service Cooperative, Dong Thap Province, with the support of Dong Thap Province Rural Development Department to send 10 tons of rice, worthing VND 200 million, to 400 households in communes of Son Dung, Son Tan, Son Mau, Son Mua, Son Tay district, Quang Ngai province.
This is an activity under the framework of Rikolto's rice programme.
The central region of Vietnam has beenconsecutively hit by eight tropical storms since early October this year. Although the direct consequences of the storms were not great, the storm circulation caused heavy rains on a large scale along with many serious landslides which damaged houses, crops and the property of hundreds of thousands of households.
In October and November, Quang Ngai has been continuously hit by storms and floods, with the total estimated damages climbing to over VND 4.85 trillion.
The Vietnam Fatherland Front (VFF) Central Committee and the Central Relief Committee have issued a plan to allocate funding to support the provinces of Quang Ngai, Quang Nam, Ha Tinh, Quang Binh, Quang Tri, Thua Thien Hue, Binh Dinh, Nghe An, Phu Yen, Kon Tum and Gia Lai in overcoming the damage caused by natural disasters.
Previously, on October 19, the VFF and the Central Relief Committee decided to allocate the first support package worth VND 22 billion from the central relief source to support the affected families in five central provinces of Thua Thien Hue, Quang Tri, Quang Binh, Quang Nam and Ha Tinh.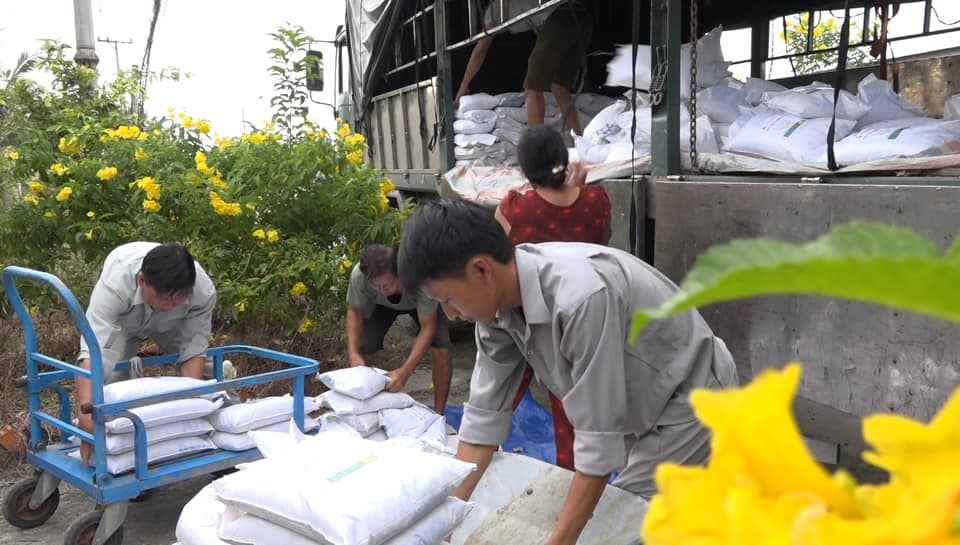 Son Tay district is one of the four localities of Quang Ngai province located in areas with high risk of landslides, people have to relocate and evacuate to safe shelters. Photo courtesy of the organisation
According to the Ministry of Agriculture and Rural Development, in order to restore agricultural production after the natural disasters, the central localities are in need of 5,600 tonnes of rice seeds, 225 tonnes of corn seeds, and 44.2 tonnes of vegetable seeds. Along with that are 560,000 doses of vaccine and 140,000 litres and 105 tonnes of disinfectant chemicals.
So far, the ministry has supported people in the five central provinces that suffered the most damage in the recent flooding with VND 150 billion, 1.2 million chickens, and 75 million shrimps, along with 85,000 litres of chemicals and 120 tonnes of disinfectant chemicals. The ministry also organised 23 training courses for local farmers to resume agricultural production.
Rikolto, an international NGO with more than 40 years of experience in partnering with farmer organisations and food chain actors across Africa, Asia, Europe and Latin America.
Rikolto in Vietnam is the Vietnamese Regional office of Rikolto, located in Hanoi. Rikolto envisions a world with production and consumption systems that allow poverty and hunger to be eradicated and that do not burden our planet more than it can bear. Therefore, Rikolto enables and supports smallholder farmers to take up their role in rural poverty alleviation and to contribute to feeding a growing world population in a sustainable way.
In 2017, Rikolto in Vietnam started a 5-year programme named "Supporting Inclusive and Sustainable Agricultural Value Chain Development Benefitting Smallholder Farmers in Vietnam"./.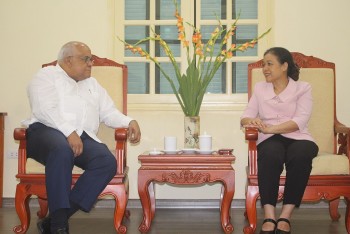 Friendship
Ambassador Nguyen Phuong Nga - President of the Vietnam Union of Friendship Organizations had a meeting and worked with Cuban Ambassador Extraordinary and Plenipotentiary to Vietnam Orlando Nicolas Hernandez Guillen. The two Ambassadors agreed to work closely in organizing solidarity and friendship activities.
Friendship
Colonel Nguyen Duc Hanh, Chairman of the Vietnam - Laos Friendship Association in Thai Binh province, is happy to show the photo of his adopted son Bounpheng Lathamsathith saved on his phone, who is working as a surgeon at Hanoi - Vientiane General Hospital.
June 24, 2022 | 06:58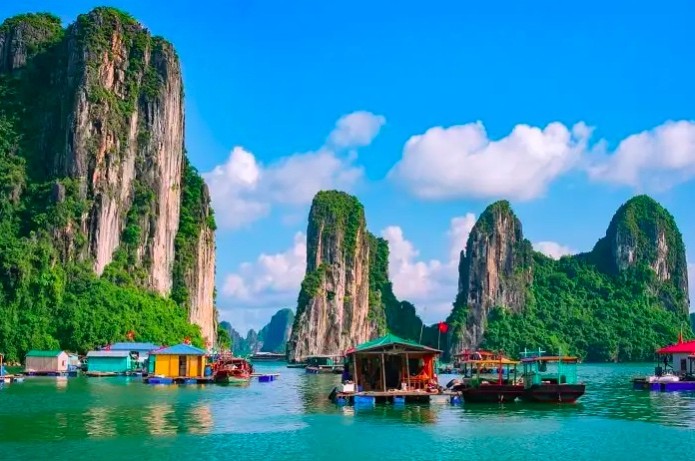 Friendship
In the first five months of 2022, the number of international visitors to Vietnam reached 229,000, an increase of 4.5 times over the same period in 2021; the number of Korean visitors to Vietnam reached 56,500, an increase of 334% over the same period in 2021.
June 23, 2022 | 18:11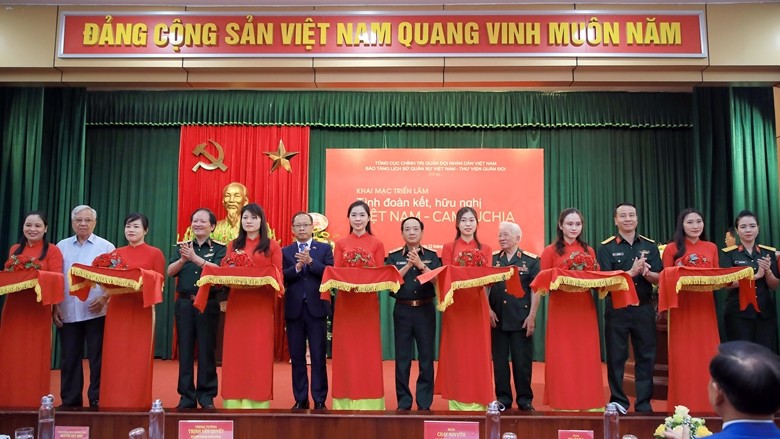 Friendship
The exhibition aims to introduce the world to the victories of two Southeast Asian nations in the fight for protecting peace, independence, unity, and territorial integrity.
June 23, 2022 | 18:06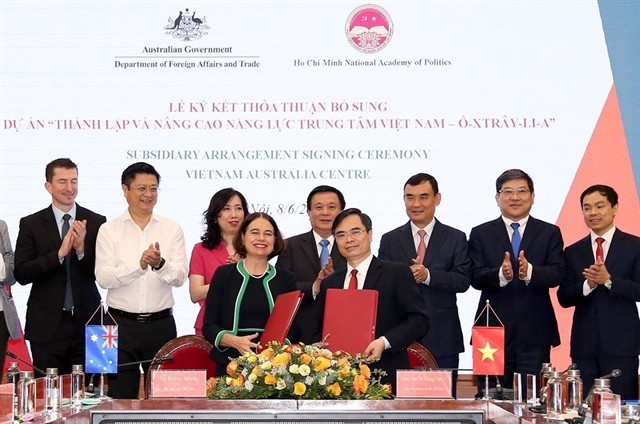 Friendship
The Vietnam Australia Centre (VAC), located in Hanoi, is intended to help Vietnam access Australia's knowledge, skills and expertise, experience in training and scientific research.
June 23, 2022 | 07:39