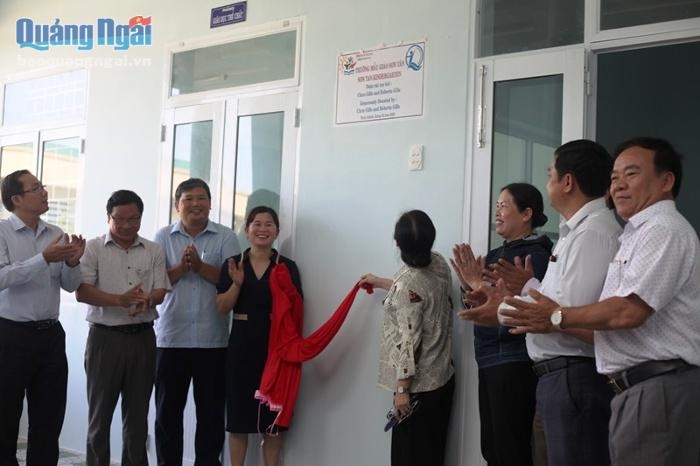 A classroom building, was inaugurated and put into use at Son Tan Kindergarten. Source: Quang Ngai Newspaper
The project has a total area of ​​224.78m2, with two classrooms, restrooms and teacher rooms.
When the project was put into use, 74 students from satellite schools were able to come to the main school to study and enjoy all necessary facilities.
The total estimated cost to build and fully equip the new classrooms was VND 1.4 billion (USD 59.730). In addition, the school also received a water filtration system worth about VND 50 million (USD 2.132). Children of Vietnam contributed VND 850 million (USD 36.251), the rest was from local reciprocal budget.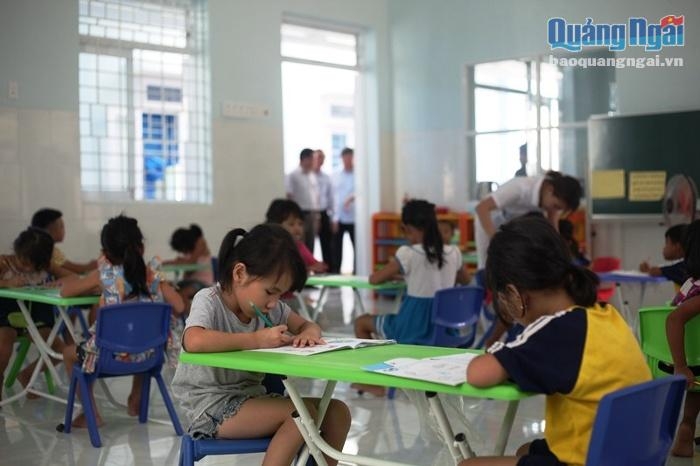 A classroom building with two classrooms, restrooms and teacher rooms.
Children of Vietnam, founded in 1998, works toward a bright future for the vulnerable children in Vietnam through educating, healing, sheltering, and nurturing.
In Quang Ngai, through the Provincial Child Support Fund, COV's projects have been running for more than 17 years. Initially, the organization focused on supporting children with congenital heart defects and motor disabilities, building houses of compassion for poor children with congenital diseases.
From 2015 to now, the organization take the lead in the prevention of malnutrition in children in 6 mountainous districts./.
Hannah Nguyen