Top 10 Best Small Cars For You To Buy In 2022
Recently, small cars have become the new star for their affordable prices, small sizes, conveniences, and are easy to drive around. Here are the 10 best new small cars to buy in 2022.
Not everything bigger is the better, and some companies aim to produce more affordable cars with a small size that can fit perfectly in your garages. The best small cars on sale are cheap, practical, easy to drive on congested modern streets and – as modern superminis and city cars become more sophisticated, refined, and safe – they increasingly represent genuine alternatives to larger hatchbacks, saloons, and even SUVs.
Small cars also make a lot of sense when it comes to running costs and maintenance; small, efficient engines return great fuel economy and emit low levels of CO2 for cheaper first-year road tax, small wheels mean cheaper tyres and most are subject to the lowest tier of servicing pricing at a main dealer. Insurance should also be cheaper than that for a car from the classes above, according to Auto Express.
Read on to see the 10 best small cars to buy in 2022.
1. Hyundai i10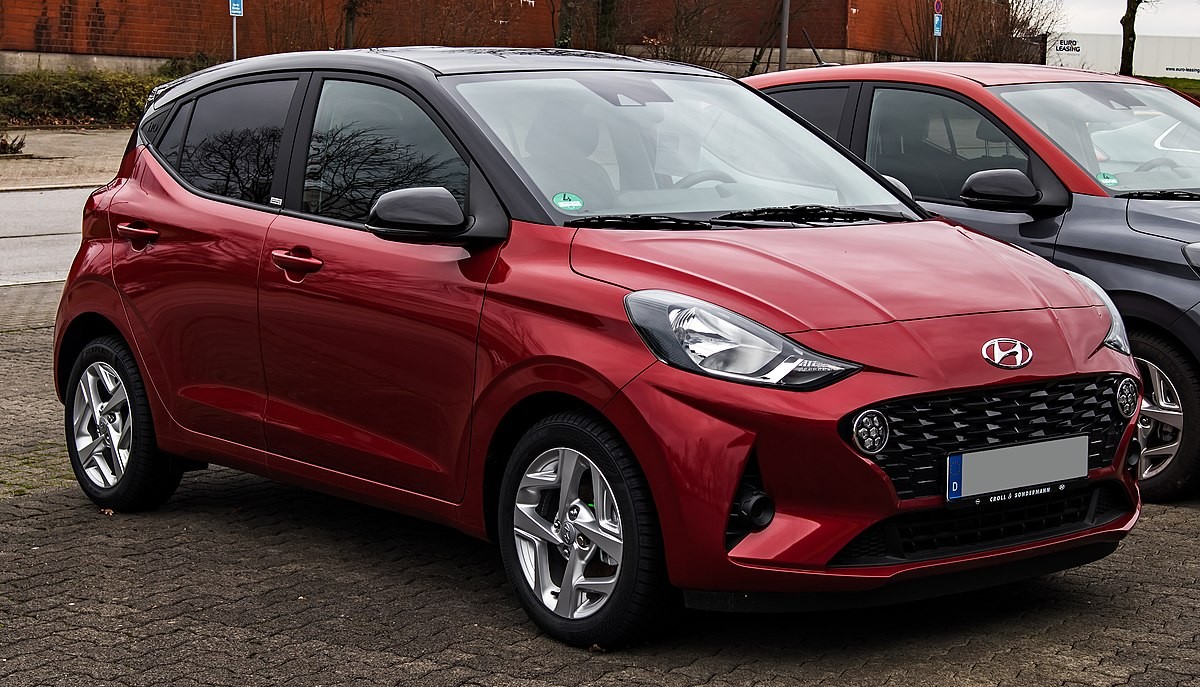 Photo: Huyndai
The Hyundai i10 is a stylish city car with good interior space that's easy to thread about town. It's not short of alternatives, mind – cars like the Volkswagen Up, Toyota Aygo and Kia Picanto.
The i10 is sportier to look at than those cars, though, even if it's dinky dimensions mean it'd be more at home on a Scalextric track than Silverstone. Still… it's good enough to pick up the Best Small Car award in the 2021 carwow Car of the Year Awards.
Even the old i10 looked a bit edgier than other super-small hatchbacks, but this new version goes further with a set of pointed headlights and a pinched grille that look more like they belong on a dinky hot hatch than a cost-cutting city car. High-spec models even come with a sporty-looking (but entirely fake) rear diffuser, while the sporty N Line version has various tweaks including N Line badging, chrome exhaust tips and red pinstripe highlights.
The Hyundai i10's cabin makes a good first impression, too. You get some cool textured trims on the doors and the air vents look like Hyundai's engineers found them in a box marked 'Mercedes'.
The infotainment system's pretty easy-on-the-eye too, and it's mostly pretty simple to use. The built-in sat-nav system is a bit clunky, but you'll probably just connect your phone and use its maps instead.
2. Skoda Fabia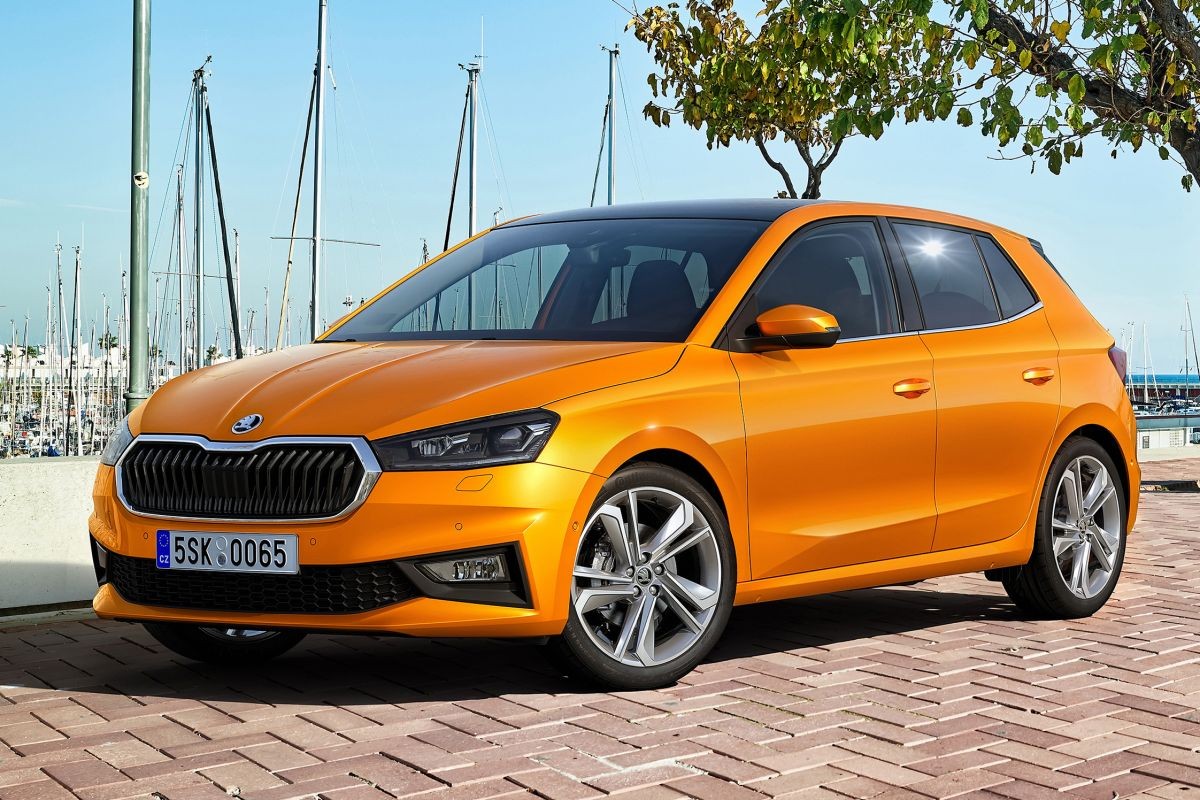 Photo: World Today News
The fourth generation Skoda Fabia supermini, the smallest and cheapest Skoda you can buy. Skoda's proud of the fact it's sold more than 4.5 million of them in the 22 years since the Fabia first went on sale in 1999. It was that first-gen car that really established Skoda as a credible carmaker after years of quips and jibes at the Czech firm's expense.
So with the demise of the excellent Citigo it's up to the Fabia to provide a smooth entry into the Skoda range. What with all the giant SUVs knocking around it's looking smaller than ever, even if the new car has stretched beyond four metres in length for the first time. Want proof cars of all types have grown in the last 20 years? The new Fabia's 2.56-metre wheelbase is longer than the original 1996 Octavia's, even.
The Fabia oozes the sort of relentless competence we've come to expect from across the Volkswagen Group. The range lands in the UK without a lightly spiced Monte Carlo version (a proper vRS is just a pipe dream, sadly), so anyone looking for a more spirited drive will have to wait until 2022. Or just buy something else. That's not to say the Fabia can't be hustled briskly along, though, according to Top Gear.
3. Renault Clio
Photo: Renault
The Renault Clio is one of the most recognisable names in the automotive world, one synonymous with small, reasonably priced superminis that are great to drive and offer lots of big-car appeal. Over 15 million Clios have been sold since the first arrived in 1990 and the latest model – introduced nearly 30 years later in 2019 – hopes to continue this success.
The ever-popular Ford Fiesta is the car that the Clio is pitched against. The previous generation Clio didn't quite stack up, but in its latest iteration the Renault has upped its game.
Exterior styling has received an evolutionary update, sticking close to the old car's well-judged proportions but introducing an overall sharpness that has brought things bang up-to-date. Inside, the Clio now boasts a cabin that's among the best in its class; overall quality is excellent, while the uprated infotainment, with 7-inch or 9.3-inch central touchscreens, feels lightyears ahead of the slow, clunky and confusing system used on the old model.
Standard equipment also helps push the Renault to the top of its class: all Clios come as standard with LED headlights, auto-folding mirrors and cruise control with speed limiter, along with a suite of active safety systems including lane-keep assist and automatic emergency braking. Work your way up through the easy-to-understand trim range and larger wheels, parking sensors and an uprated stereo feature, along with those aforementioned infotainment upgrades, according to Auto Express.
4. Ford Fiesta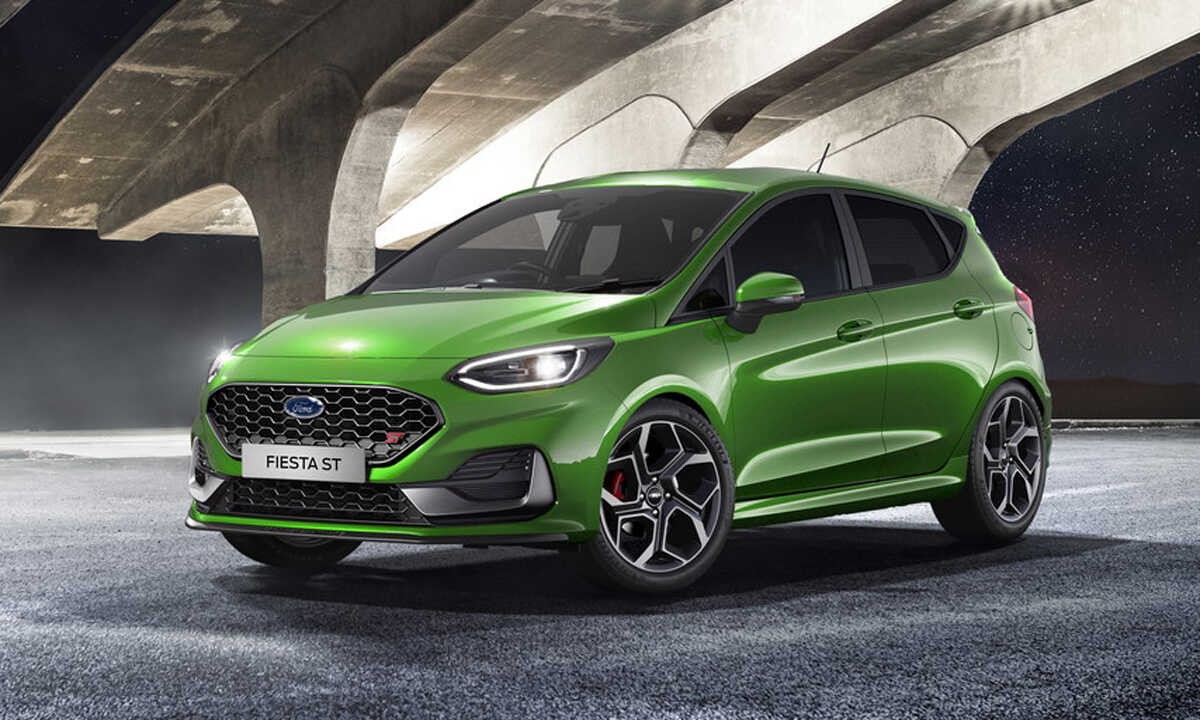 Photo: Ford
The Ford Fiesta is one of the best-value small cars around. Not only is it very affordable, the Fiesta is also brilliant to drive, comfortable, well equipped and easy to live with.
It goes up against the likes of the Vauxhall Corsa, the Peugeot 208 and the Volkswagen Polo, but there's a reason the Fiesta is continually one of the most popular cars in the UK: it just works perfectly for so many Brits.
There's plenty of choice within the Fiesta range, too: not only can you buy it in three and five-door hatchback forms, there's a rugged Active version and the sporty Fiesta ST hot hatchback too. We've reviewed those two models separately.
Entry-level Fiestas are smart enough, but it's higher up the model range where things get interesting. The ST-Line Edition cars have a sporty look based on the Fiesta ST's upgrades, while the Vignale Edition has a focus on luxury – it's all chrome trim, leather upholstery and comfort here.
The Fiesta is spacious enough in the front, but the rear seats are a bit cramped. Three-door models aren't very good for taking along passengers, but at least the five-door has better access. If you need to carry people in the back, though, a VW Polo or SEAT Ibiza would be a better option. The Ford also has a smaller boot than these alternatives.
The Fiesta is all about driving, though. The ST model is known for being a lot of fun, but even the most basic Fiestas are fantastic to drive, with great control weights, a good amount of grip and lots of composure on twisty roads, according to Carwow.
5. Fiat 500
Photo: Fiat
It looks like a Fiat 500 all right. But you won't find any component in this car that is in the existing one. The new 500 is bigger and uses a new interior, chassis, body and platform. Most obvious and significant, the propulsion is new too. It's electric only.
It's a posh and style-led little electric hatch, like a Honda e. Unlike with a Mini Electric or DS 3 Crossback, there's no combustion version. Because this all-new platform is EV-only. That said, Fiat will continue to sell the now 13-year-old, much cheaper and incredibly successful petrol-powered 500 alongside the new EV for the "foreseeable".
There is one significant option which none of the 500's competitors offer. A colossal fabric sunroof that opens waaaay back and even drops the rear window. Since your EV is good for city skies, why not enjoy some of that sky yourself? It's either the Fiat or an electric Smart ForTwo when it comes to enjoying the fresh air on your head, but the latter barely squeaks 90 miles of official range.
With all this underskin change, and no bulky engine/gearbox to accommodate, Fiat could have made the new 500 any shape that it well pleased. Fiat Group's studios worldwide got the chance to submit ideas for a complete design reinvention. After all that, in the end the company settled on familiarity: a retromodernised iteration of a 1957 shape, according to Top Gear.
6. Audi A1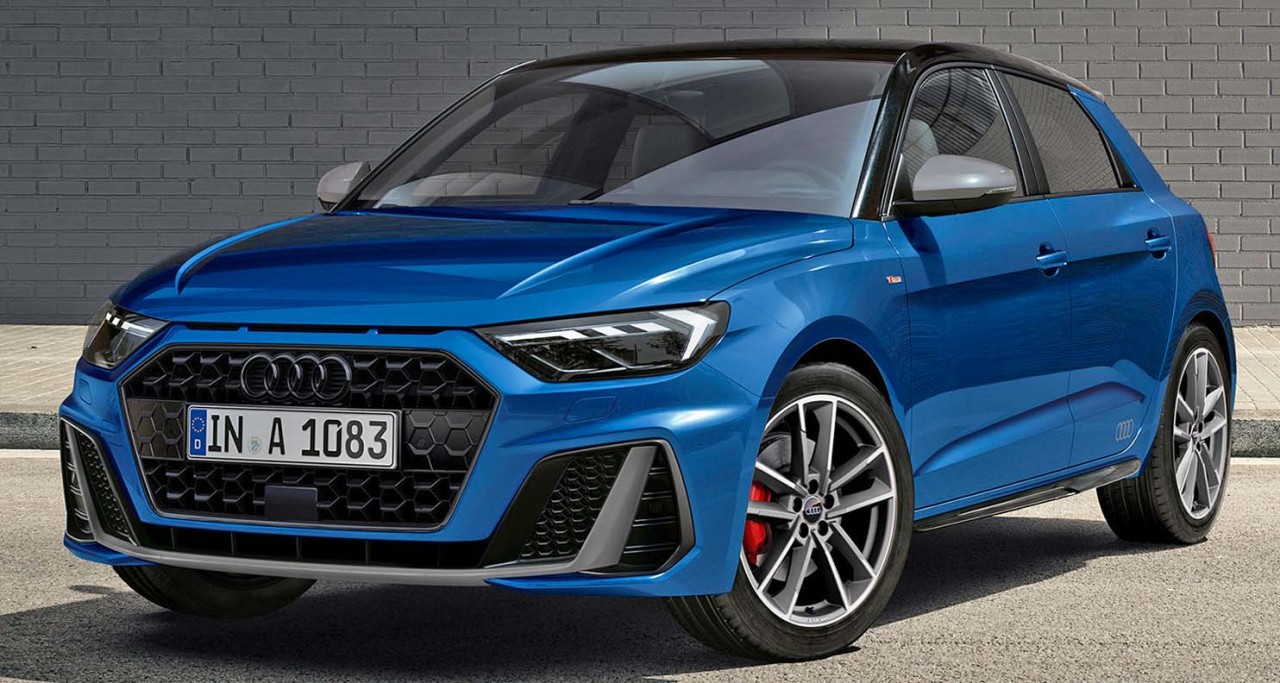 Photo: Audi
If you want a small car with a properly posh badge, your options are actually quite limited. In fact, you could argue that the Audi A1 is in a class of two.
There is, of course, the Mini hatchback, which is seen by many as similarly premium and is roughly the same size. But otherwise you have to go bigger and more expensive (think Mercedes A Class) or accept a less glamorous badge (a Volkswagen Polo, for example).
The Audi A1 is available with a broad choice of engines, all of them petrols, with power outputs ranging from sensible to very spicy indeed. At the bottom of the range you'll find a couple of three-cylinder engines, while at the top is a 2.0-litre with near hot hatch levels of performance.
There is a wide range of trims available, from the relatively spartan Technik all the way up to Vorsprung, which gets pretty much every option box ticked. Sadly for those who value extra traction in slippery conditions, the traction-enhancing Audi quattro four-wheel drive is not offered on any version of the A1, according to WhatCar.
7. Dacia Sandero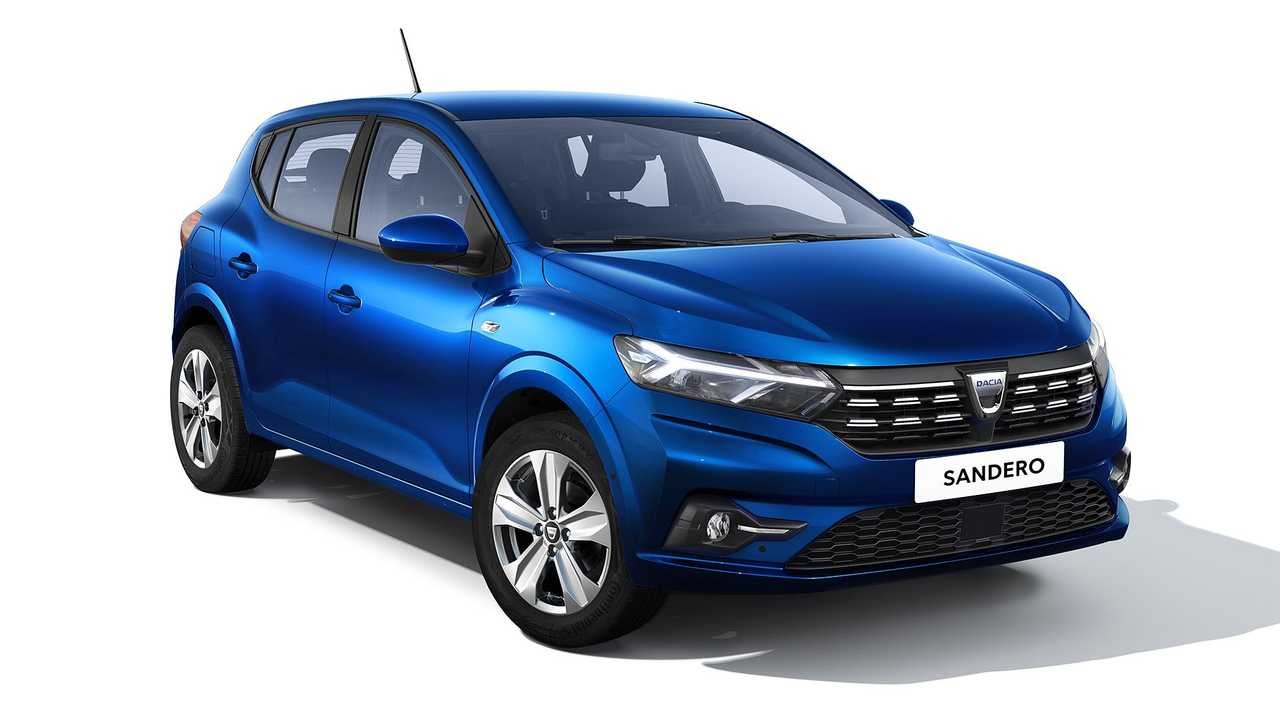 Photo: Motor1
There were a lot of momentous events that occurred back in 1966: the England football team triumphed against Germany in the World Cup final, the Beatles played their last ever UK show and Russia successfully landed its Luna 9 spacecraft on the moon. This groundbreaking year also saw the birth of Romanian car manufacturer Dacia which, after arranging a licensing agreement with Renault, was able to start production of its 1100 model (based on the Renault 8) and kick start its mission of producing modern, robust family cars that were still affordable to buyers.
Fast forward to 1999 and, with Renault taking a controlling stake in Dacia, the next few years saw the production of the Logan family saloon sold across mainland Europe, and the introduction of the Sandero and Duster model ranges. However, it wasn't until 2013 that Dacia was officially launched in the UK, offering new levels of family car affordability. In fact, its first TV advert proudly announced: 'We don't do frivolity, function's our thing', before stamping the £5,995 Sandero list price across the screen. For those on a budget, it was a hard proposition to resist.
Dacia has now sold over 200,000 cars in the UK and things are looking even better for customers with the latest Sandero model now available to buy. Crucially, prices are still extraordinarily low, but the manufacturer has implemented a raft of engineering changes and tech updates which provide the Sandero with a modern, more up-to-date feel.
The Sandero now sits on a modified version of the Renault Clio's CMF platform which helps to improve the driving experience, while the new car's chassis is lighter and stiffer than before. Interior quality and tech have both increased, too, which is arguably an even bigger factor in persuading small car buyers to part with their cash, according to Auto Express.
8. Peugeot 208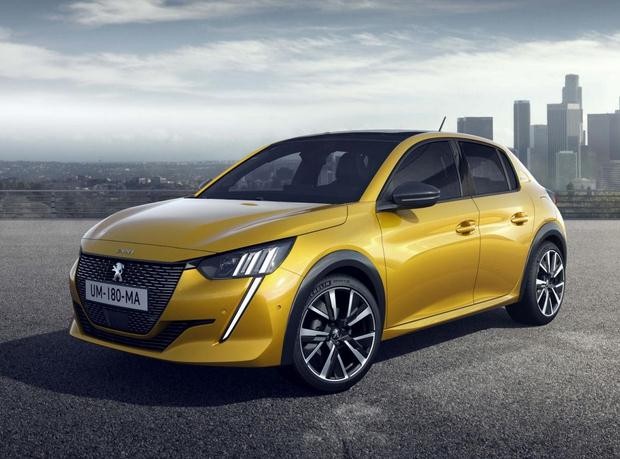 Photo: Peugeot
Peugeot thinks continuity and familiarity might help its supermini better challenge the Ford Fiesta, Renault Clio and Polo, so the 208 moniker gets an encore, even though the car itself is almost entirely new, or at least heavily refreshed.
There's a lot to get stuck into. The design is radically different from that of the outgoing model, which now looks meek by comparison. The new car is fractionally longer and wider but lower than before. It also gets aggressive-looking lighting cues and the windscreen has been slid back to create a longer snout and better-defined proportions. Higher-trim levels are then fitted with sleek, gloss-black wheel-arch extensions that tie in with a tail-light graphic stretching the entire width of the bootlid.
From the front, you might argue there's a touch of Audi A1 going on but, from behind, the 208 looks like a masked superhero come to vanquish boring design in the B-segment. In the metal, it's a very good-looking car, even though there's no three-door option.
The engine line-up is less exciting but arguably more interesting. The overhauled 208 is the first supermini to offer petrol, diesel and pure-electric powertrain options all under one bodyshell – something enabled by the PSA Group's new modular CMP platform for small cars.
Peugeot's 1.2-litre Puretech three-cylinder petrol engine is offered in a trio of tunes ranging from 75bhp to 128bhp and you can also get an economical 99bhp 1.5-litre four-cylinder diesel or the 134bhp all-electric e-208 with its 211 miles of WLTP-certified range.
The platform is clever because whichever the engine or motor, it slots into the same structural nook, so all three versions can be built on the same production line. That matters because while only one in 20 buyers will go for diesel, Peugeot expects as many as one in five UK buyers to pick the electric e-208, according to Autocar.
9. Vauxhall Corsa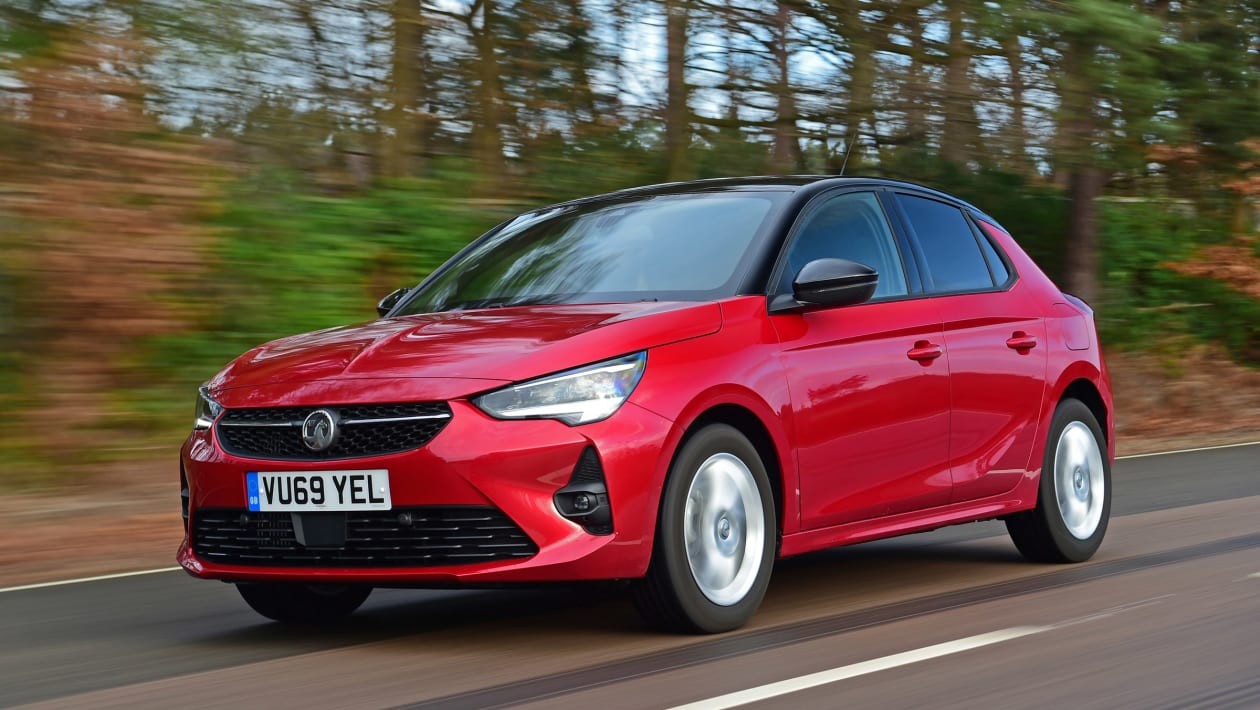 Photo: Auto Express
It's the second new Vauxhall Corsa that's been dreamt up in the last few years. And the only one you'll ever actually see. Confused? Strap in for a crash course in car industry economics: a few years ago, with a new Corsa design firmly agreed and production ready to kick off, Vauxhall-Opel was bought out by Peugeot-Citroen. And the merger wasn't about to let its new acquisition carry on with a new supermini using not so much as a washer or bolt from its new foster parents. So, Vauxhall had to start all over again. Only this time, the instructions were in French.
Two and a half years later – a spectacularly short turnaround time for a brand-new car – the new Corsa you see here arrived. Many of the oily and electrical bits are shared with the new Peugeot 208, because of course the all-electric e-Corsa is twinned with the e-208. There are also three-cylinder petrol and four-cylinder diesel versions, but visually only the badging is different – the idea here is that you chose the powerplant you want, but the bodywork remains the same. No inferiority (or superiority…) complex, according to Top Gear.
10. Kia Picanto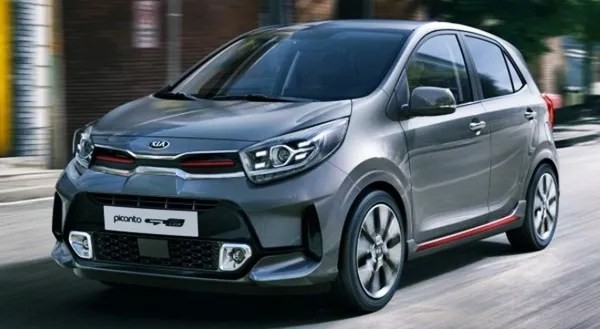 Photo: Kia
The Kia Picanto is seemingly the ideal small car, because it's cheap to buy and run, with great economy and tiny dimensions that make it nippy in town.
However, it's a few years old now, and is starting to feel like a blu-ray player in a world of digital downloads, certainly when compared with more modern – and arguably more stylish – alternatives.
The Kia Picanto's no-frills approach continues when you step inside. It's perfectly spacious in the front and its smart – if slightly gloomy – dashboard is laid out sensibly so everything's easy to use.
From 3-spec models and up you get an 8-inch infotainment screen that's bigger and more colourful than that fitted to the VW Up. The Kia's menus are simple enough to navigate and the system isn't sluggish, plus you get Apple CarPlay and Android Auto so you can use your smartphone's apps on the Kia's big screen.
All models get five doors as standard – unlike some even dinkier alternatives – so access to the back seats is good, although anyone approaching six-foot tall will feel cramped. The same goes for the Kia Picanto's boot, which is big enough for a few bags of shopping but not much else, according to Carwow.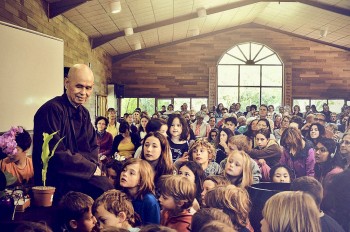 Viet's Home
The master of meditation "passed away peacefully" at the Tu Hieu Temple in Hue – where his spiritual journey began and Vietnam's Buddhist heartland, the Plum Village Community of Engaged Buddhism said.