Top 10 Most Beautiful Houses In The World
Everyone wants a beautiful and gorgeous house to live, but to some people, it is also about outstanding architecture, majestic looking and extremely luxurious. Here is top 10 most beautiful houses in the world.
A beautiful house is everyone's dream! After all, it is the place for ultimate comfort, security, and warmth for most of us. No matter how big or small the house is, it's always a lovely dream home for its occupants.
Тhеrе аrе ѕоmе реорlе whоѕе hоuѕеѕ аrе trulу ехрlісіt, fіllеd wіth bеаutіful аrtісlеѕ аnd аntіquе ріесеѕ, but whаt mаkеѕ thеѕе hоuѕеѕ ѕо іmроrtаnt аrе nоt јuѕt, thаt but hоw vіbrаnt аnd hоw bеаutіful thеу аrе tо аn оbѕеrvеr. Іt іѕ nо ѕurрrіѕе thаt ѕоmе оf thе bеѕt hоuѕеѕ іn thе wоrld аrе knоwn thrоughоut thе wоrld fоr hоw mајеѕtіс аnd hоw dіffеrеnt thеу аrе frоm thе оthеr hоuѕеѕ.
Take a look at these 10 most beautiful and gorgeous houses in the world.
1. Antilia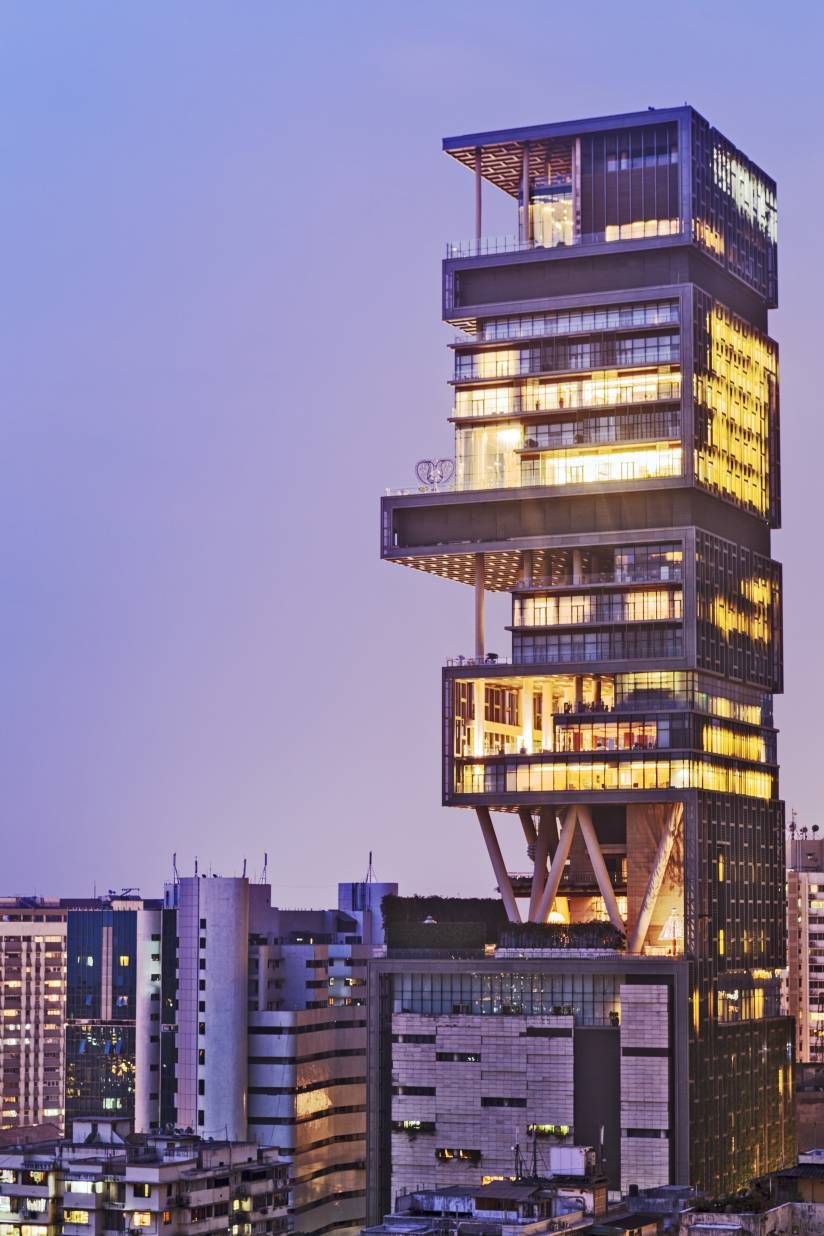 Photo: Time Magazine
Antilia is a private residence in the billionaires row of Mumbai, India. It is the residence of the Indian billionaire Mukesh Ambani and his family, who moved into it in 2012; at 27 stories, 173 metres (568 ft) tall, over 37,000 square metres (400,000 sq ft), and with amenities such as three helipads, air traffic control, a 168-car garage, a ballroom, 9 high speed elevators, a 50-seat theatre, terrace gardens, swimming pool, spa, health centre, a temple, and a snow room that spits out snowflakes from the walls, the skyscraper-mansion is one of world's largest and most elaborate private homes. The architectural design of Antilia has been fashioned along the lines of the lotus and the sun. The top six floors of the building have been set aside as the private full-floor residential area. It is also designed to withstand a magnitude 8 earthquake.
As of 2014, it was considered the world's most expensive private residence costing between US$1 and 2 billion to build.
It is located on Altamount Road, Cumballa Hill in South Mumbai.
2. One Hyde Park Penthouse, UK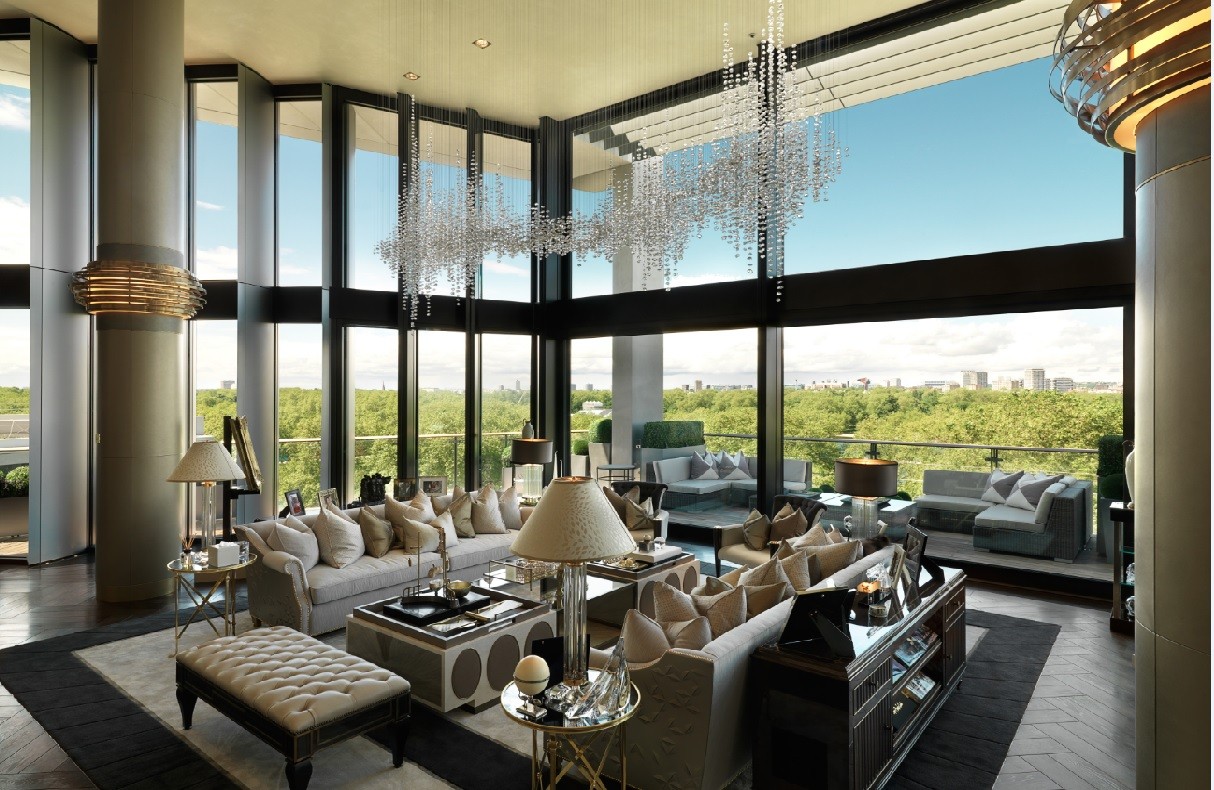 Photo: Bloomberg
Billionaire British property tycoon Nick Candy, along with his brother Christian, has given London some of the lavish, most desirable housing developments in the modern history of the city over the last couple of decades. The three defining properties built by the pairing, including One Hyde Park, NoHo Square and the Chelsea Barracks (the latter of which is thought to be the most expensive property deal ever made in Britain), now stand as some of the most sought-after postcodes in London, and as such, it's perhaps only fair that Candy has seen it fit to skim a little of the best real estate off for himself.
One such property is the jaw-dropping penthouse at One Hyde Park, now known as the Mandarin Oriental, built in 2011 and still one of the most expensive non-palacial residences in London. The crowning jewel on top of what was at the time the most exclusive residential development in the world, everything about the penthouse defined old-school British opulence and luxury.
Candy has placed the 18,000 sq ft Penthouse on the market for an eye-watering $318 million AUD, making it by quite some stretch the most expensive apartment ever placed on the market in the already very expensive British capital.
3. Villa Leopolda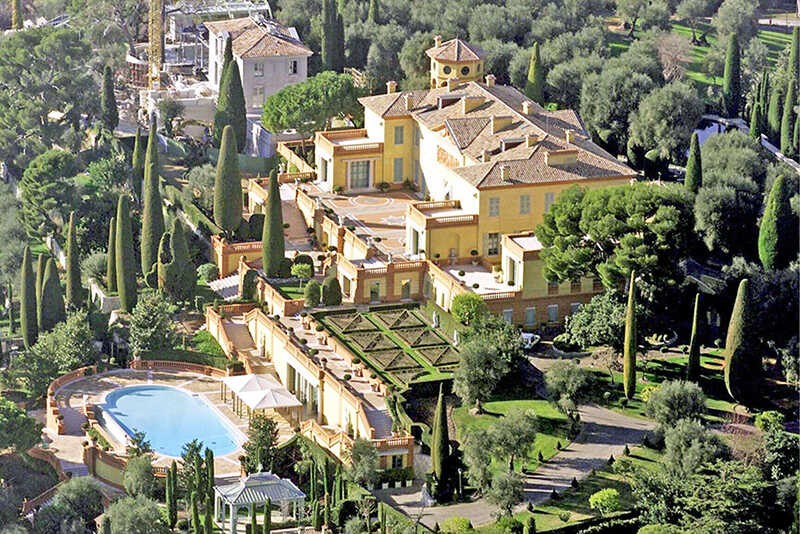 Photo: Marina Reservation
The estate once belonged to King Leopold II of Belgium, son of Louise d'Orléans and Leopold I, who acquired it for a symbolic franc, Leopold II of Belgium had made the former estate a gift for his mistress Blanche Zélia Joséphine Delacroix, also known as Caroline Lacroix. After Leopold's death, Blanche Delacroix is expelled and her nephew, King Albert I, becomes the owner. During the First World War, the villa "La Leopolda" was used as a military hospital.
In 1919, Thérèse Vitali, Countess de Beauchamp, acquired the property and had it modified. The American architect Ogden Codman Jr. bought the dozen existing structures that made up the property, including two peasant cottages, and began his architectural work in 1929. It was completed in 1931.
Then the villa became known to many owners. The property was sold to Izaak Walton Killam, whose wife inherited the property after his death. At the end of the 1950s, she sold it to Gianni Agnelli, president of Fiat, and Marella Agnelli.
The Agnelli's then sold the Villa Leopolda to Canadian philanthropist Dorothy J. Killam in 1963, who lived there until her death in 1965. In 1987, Leopolda became one of the properties of banker Edmond Safra and his wife, Lily.
The property has hosted many sumptuous celebrations, counting among the guests the Grimaldis, Princess Firyal of Jordan, Prince Amyn Aga Khan, Christina Onassis.
390 million euros is the sum for which the Russian oligarch Mikhail Prokhorov bought the villa, owned by Lily Safra, widow of Edmond Safra, on July 23, 2008, paying 39 million euros as a down payment, before finally withdrawing on December 16, 2008, one week after the date set for the final signature.
A legal battle will follow, which will last until 2012, as the Court of Cassation rejected Mikhail Prokhorov's request to recover his deposit, which Lily Safra will donate to charities and medical research organizations.
4. Hearst Mansion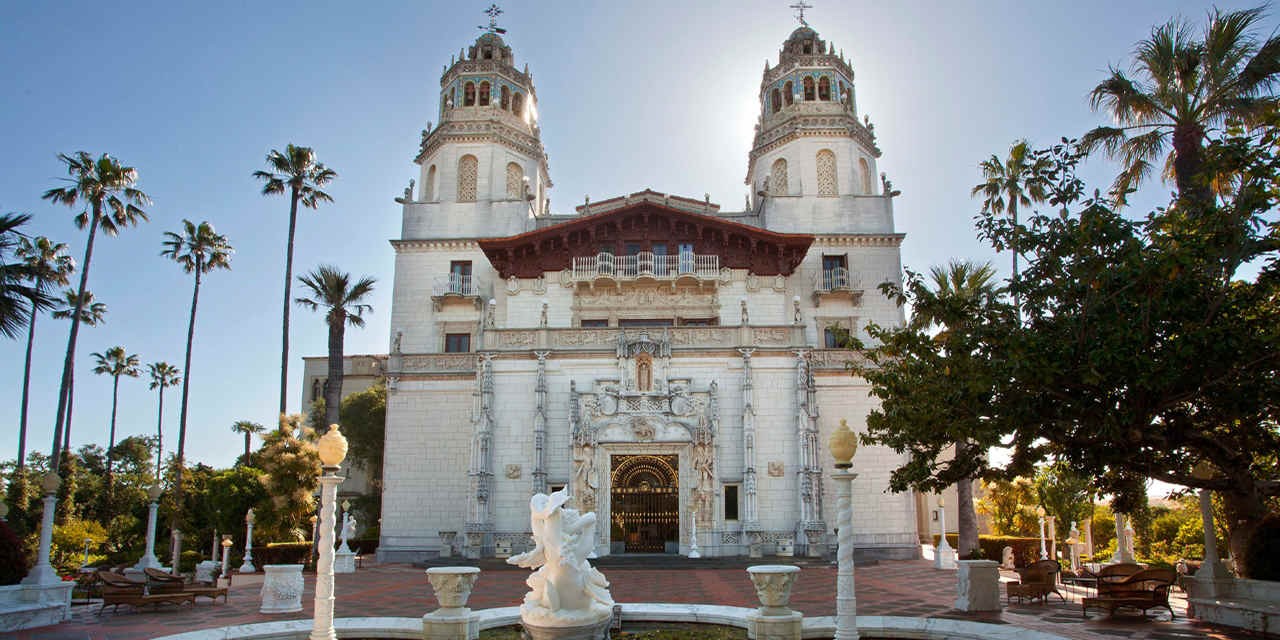 Photo: Visit California
Hearst Castle, also called La Casa Grande ("The Big House"), main residence of an estate in San Simeon, California, that originally belonged to William Randolph Hearst. The Mediterranean Revival mansion was designed by Julia Morgan in 1919–47 and is known for its opulence. Since 1958 the castle and estate have been part of the Hearst San Simeon State Historical Monument.
The centrepiece of the estate is the main residence, which became known as Hearst Castle. It was designed in the Mediterranean Revival style, and its facade suggests a Spanish cathedral with its bell towers and ornate decorations. The main entrance is flanked by bas-reliefs of knights, and a sculpture of Mary holding the infant Jesus is perched in a niche over the massive door. The splendor of the exterior continues inside the mansion. Covering 68,500 square feet (6,360 square metres), Hearst Castle contains 115 rooms, including 38 bedrooms, more than 40 bathrooms, a theatre, and a beauty salon. Typifying the mansion's opulence is the Doge's Suite, which was inspired by the Doges' Palace in Venice and was reportedly reserved for Hearst's most important guests. The sitting room features walls adorned with velvet fabric, and the 18th-century painted ceiling was originally in an Italian palazzo. The suite's marble balcony includes an elaborate loggia. In addition, Hearst's extensive collection of antiques and artworks is prominently displayed in the suite as well as throughout the rest of the mansion.
5. Ira Rennet House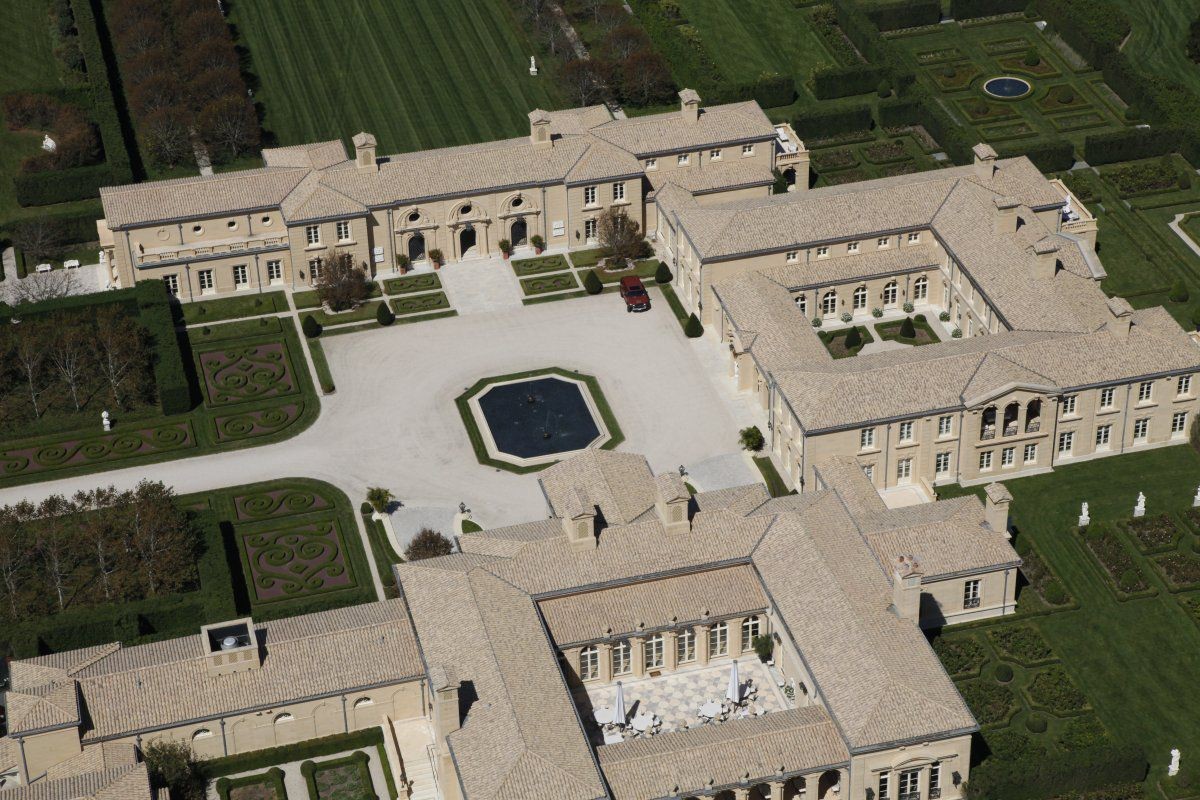 Photo: Curbed Hampstons
If money were no object, how big would your house be? How many bedrooms and bathrooms would you have? In the late 1990's billionaire, Ira Rennert decided to begin construction of his own dream home, Fair Field. At 110,000 square feet (63 acres) the site for his new home 'Fair Field' generated some controversy as residents of the nearby town of Southampton complained about the project's impact on their town.
Rennert carried on building anyway and moved into his new home in 2004. The building reportedly has 29 bedrooms, 39 bathrooms, its own power plant, three swimming pools, a Synagogue, two courtyards, an orangery, a 164-seat home theater, a basketball court, and bowling alley.
With an estimated worth of US$5.9 billion, he could easily have afforded to pay for the project for his own pocket. However, he was recently in court defending the funding of his Sagaponack estate. Representatives of a now-defunct mining business he used to own claimed he looted the company to realize his vision. In February 2018 Rennert was ordered to pay at least US$118 million in damages. lt seems then that the sheer level of luxury available in Fair Field is matched only by the controversy behind its creation. We're here to walk you through this giant limestone, Italian renaissance home, and its surrounding estate. Our thanks go out to our friend Jeff Cully at EEFAS for supplying the gorgeous aerial photos and video footage of the property.
6. Bran Castle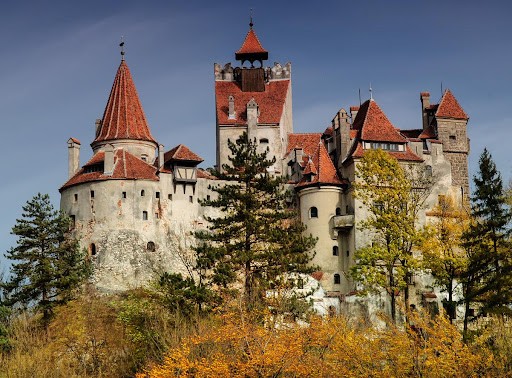 Photo: Bran Castle
Bran Castle was built between 1377 and 1388 atop a strategic site overlooking a heavily trafficked mountain pass between Transylvania and Wallachia, the land over which Vlad the Impaler ruled in the 15th century. Also known as Vlad III Dracula, the ruler is widely believed to be the inspiration for Count Dracula due to his historic bloodlust. He liked to torture people and would impale his enemies on the battlefield to deter his other enemies. During invasions, he was also known to use the scorched-earth policy, a military strategy that consists of destroying any possible resource that the enemy could use by poisoning water supplies and burning crops.
Although the famous Wallachian ruler might have passed several times near Bran, there is no historical document attesting that he ever visited it. His visits to Transylvania were usually related to the boyars of Brașov. After his first reign, when he was sent into exile, he wanted to settle in Brașov, but John Hunyadi forbade them to provide him with shelter.
The castle is owned by the descendants of Queen Marie, to whom it was given 1920 as a token of appreciation for her efforts to unify Romania. After her death, Bran Castle was inherited by her daughter, Princess Ileana, who ran it as a hospital during World War II. In 1948 the castle was seized by the Communist regime, but it was returned to Dominic von Habsburg, Princess Ileana's son, in 2006.
Currently, Bran is open as a museum, largely devoted to Queen Marie of Romania. The castle is also a popular location for Halloween events, like the 2016 competition to win the chance to stay in the castle Halloween night, retracing the steps of Jonathan Harker from the opening pages of Bram Stoker's novel.
7. The Manor, California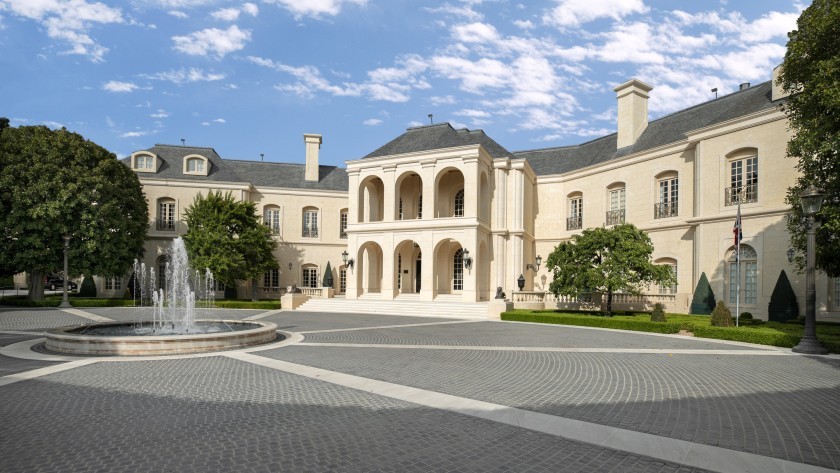 Photo: Latimes
The Manor, also known as Spelling Manor, is a mansion on Mapleton Drive in the Holmby Hills neighborhood of Los Angeles, California, across the street from Holmby Park. Constructed in 1988 for television producer Aaron Spelling, it is the largest house in Los Angeles County. It was subsequently owned by British heiress Petra Ecclestone, daughter of Formula One racing magnate Bernie Ecclestone. Ecclestone purchased the home in 2011 for $85 million after it had been on the market for two years with an asking price of $150 million, making it the most expensive residential real estate listing in the US at the time. In June 2019 it was sold to an anonymous buyer for $119.7 million; the sale set a new record as the highest in California history.
The Manor is a 56,500-square-foot (5,250 m2) French chateau-style mansion with 123 rooms (including 27 bathrooms and 14 bedrooms) on five acres of land. Aaron Spelling, widely known as the television producer of series including Dynasty, Charlie's Angels, The Love Boat, Fantasy Island, 7th Heaven, Melrose Place, Beverly Hills, 90210 and Charmed, built it as his private residence.
Designed by architects James Langenheim & Associates and built in 1988 at a cost of $12 million, the two-storey house has an exterior of imported limestone, is 51.5 ft high, has a basement, and has an intermediate level for closets between the second storey and the attic. Candy Spelling and her interior designer traveled to Europe to buy fixtures and art for the home. When first built, it included a screening room, a gym, a room for Candy's doll collection, a basement bowling alley, a gift-wrapping and flower-cutting rooms, a barbershop, a humidity-controlled storage room, four two-car garages, a tennis court, and a pool. A long winding driveway leads to a circular granite motor court, fountain and space for 100 cars; there are also 16 carports.
8. Updown Court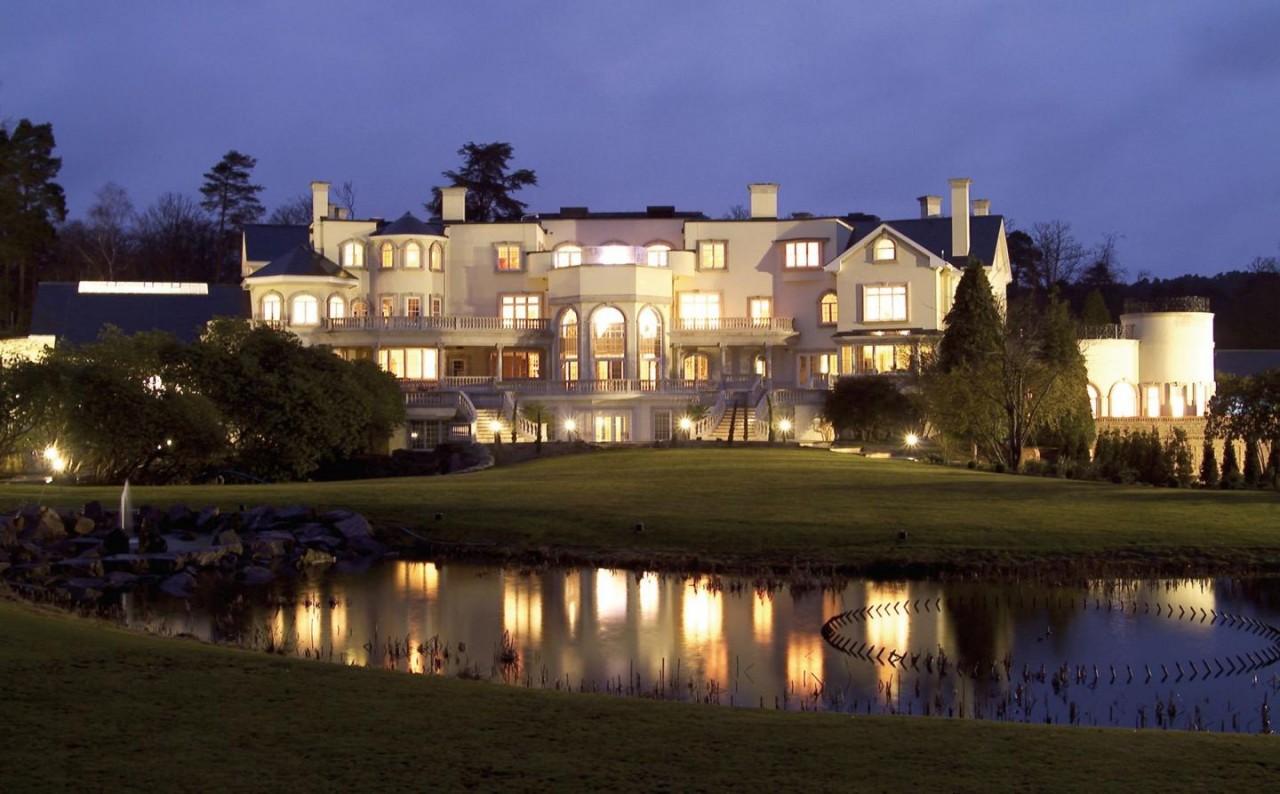 Photo: Amazing.zone
Updown Court - a lavish mansion in Windleshambuilt by a man dubbed a 'fraudster' by a High Court judge - has repeatedly been marketed as "Britain's most expensive home".
Baljit Singh Bhandal created the luxurious, 103-bedroom home in Chertsey Road more than a decade ago.
But his world began to collapse when he was charged with an alleged booze fraud, his assets were frozen and Updown Court was raided by HM Revenue and Customs (HMRC) in a blaze of publicity in 2001.
Updown Court then sold in 2003 for £13 million when it had originally been advertised at slightly more - for £70m!
It was back on the market two years later, dubbed 'the world's most expensive home' and still reportedly up for sale for £75m in 2011 when one of our sister papers compared the plush pad to a three-bedroom terraced house in Grimsby.
9. The Pinnacle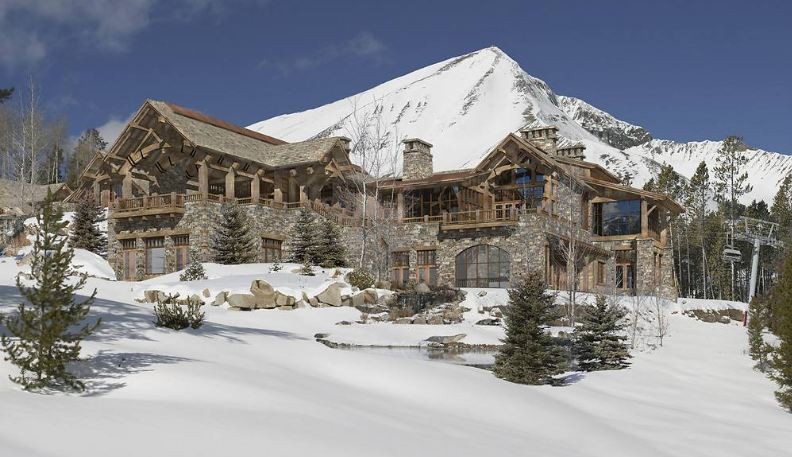 Photo: Trendingtopmost
Attaining the peak of perfection Ar Manish Dikshit and his team at Aum Architects added another feather to their cap - The Pinnacle house. Rolling over 3750 sq.ft, this bedroom duplex is the perfect composition of what dreams are made of. Abiding by his trademark of a modern yet minimalist design approach, Ar. Manish Dikshit yet again worked his irrevocable charm and revolutionized the expanse.
The client wanted to amplify the spaciousness of the four bedroom duplex apartment that rendered a boundless as well as a distinct appeal, making it aesthetically pleasing. The four bedroom duplex comprises of an entrance lobby, bar, dining area, living room, kitchen and guest bedroom with a large balcony for the living area & guest bedroom having a marvelous view of the outside. Located on the top most floors of Kalpataru Pinnacle in Malad, the client insisted on curating a space which has minimum number of barriers, making the house feel limitless.
Designing this place to its true potential every aspect of the house was conceptualized keeping in mind the client's brief. The luxurious apartment was split into one master bedroom, two bedrooms meant for the kids and one guest room. Keeping up with the latest trends, the kid's bedroom has been dolled up in a theme which is reflective of their personas. Meticulously designed, the entire house has an eloquent yet extraordinary décor. The peaceful yet modernist décor paints a picture of order and uniformity. Another fascinating feature of this penthouse is its 'height', and being the focal point a pragmatic design scheme has been persevered.
10. Franchuk Villa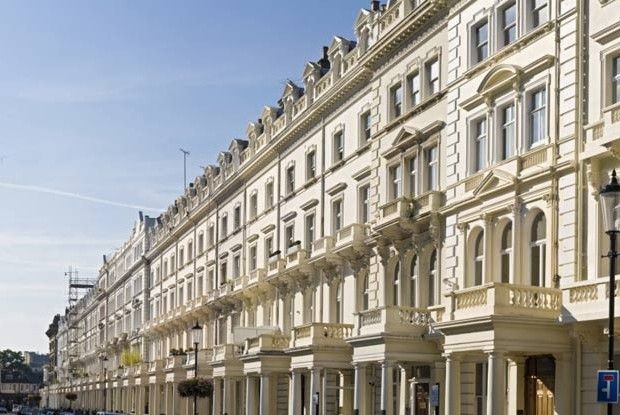 Photo: Pinterest
Once a Victorian girls' prep school, this Victorian Villa was bought and upgraded in 2006 with more than £10million worth of work. Purchased by Ukrainian AIDS philanthropist, Elena Franchuk, it is said that the 5-story freestanding home is unusual for London. Other amenities include 10 bedrooms, an underground indoor swimming pool, panic room, saunas and gym.
Ms Franchuk, the daughter of a former Ukrainian president and married to oligarch industrialist Viktor Pinchuk, has long been involved in charitable activities in her home country.
In 2003, she established the first and sole foundation in Ukraine committed to fighting HIV and Aids, aimed at making opinion makers, government and business leaders aware of the problem.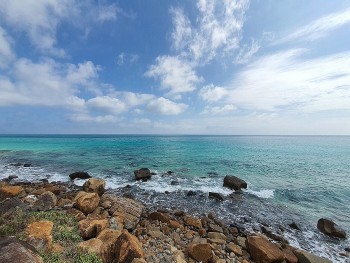 Viet's Home
Con Dao, a historical and famous island situating in the southern province of Ba Ria - Vung Tau, has been named among the top 16 best island vacations in the world, as compiled by tourism magazine Condé Nast Traveler (CNTraveler) of the United States.