Top 10 Best Countries For Retirement Security
If you are planning to relocate for your retirement, find out top 10 best countries that help you're no longer tied to a specific location.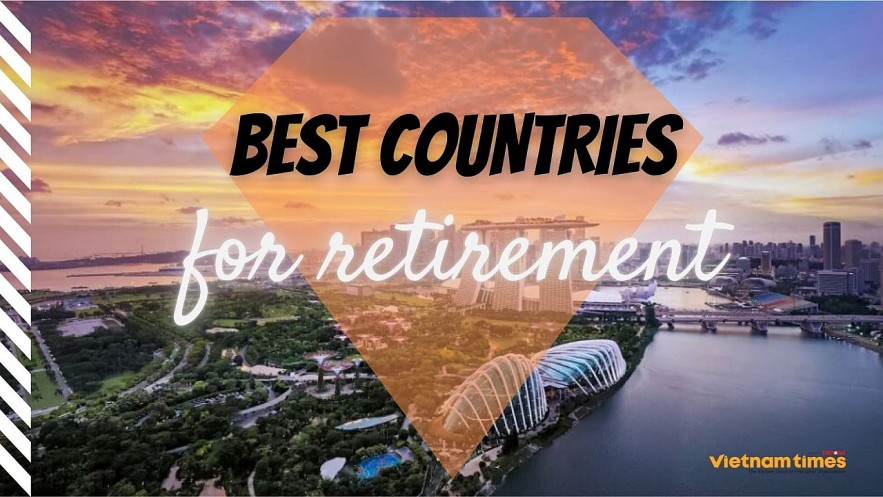 Best Countries for Retirement. Photo: VNT.
If you're hoping to stretch your retirement dollars further, a move abroad may be the answer. Living in a foreign land offers a chance to see more of the world and can offer a lower cost of living. But which are the best countries for retirees? Here are top 10 countries suggested for your references:
1. Costa Rica
According to investopedia, Costa Rica is an ideal choice if you value a healthy, active lifestyle. It earned high scores in the healthcare, development, and governance categories, and there's no shortage of things to see and do. The cost of living makes Costa Rica highly affordable, even on the smallest retirement budget. If you're looking to buy, you can find homes cheap with property tax rates that are a fraction of what you'd pay in the U.S.
Earning the nickname "Switzerland of Central America" this peace-loving democracy shines in a region often plagued by political and civil unrest. Costa Rica abolished their army in 1948 and pledged that budget to education and healthcare. Resulting in a well-educated population and medical access for all citizens and legal residents.
This republic is internationally known for its safety, neutrality, and commitment to the environment—with roughly a quarter of its land protected as national parks and wildlife refuges. The current democratic government, under Carlos Alvarado Quesada, is considered progressive and LGBTQ equal rights are mandated—officially legalizing same-sex marriage in May 2020. A rare policy to find in Latin America.
One of the things you hear often from expats is how warm and welcoming the ticos (Costa Ricans) are. They are wonderful people, eager to share the magic of their culture, food, and traditions with foreigners. You will also find engaging international communities of expats who will help you through the process of acclimation. The vast majority of new arrivals say it is very easy to make friends and fit in here. Black Americans are also finding peace in Costa Rica away from the systemic racism associated with the U.S. The Costa Rican government's official proclamation rejects all forms of racism and discrimination, internationalliving reported.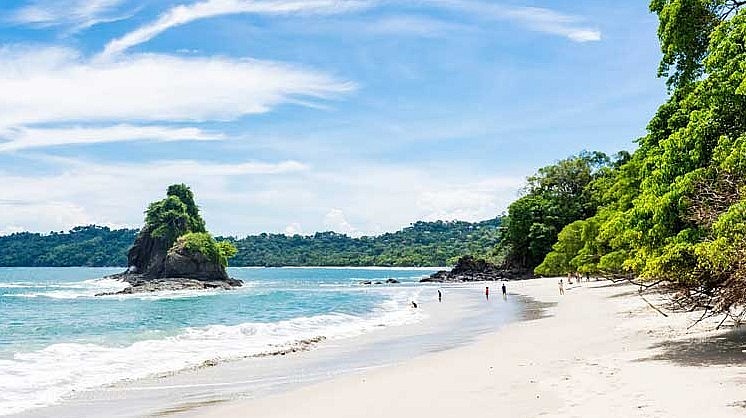 Photo: iStock.com/HonestTraveller.
Costa Rica is fairly safe, however, newcomers must be careful and practice common sense precautions when traveling in the country. The U.S. Department of State advises travelers to exercise increased caution in Costa Rica due to crime. The advisory states that while petty crime is the main threat for visitors in Costa Rica, violent crime does occur in the country. Safety tips include being aware of your surroundings, not displaying signs of wealth and not physically resisting a robbery attempt.
Like everywhere in the world, the pandemic has dealt the Costa Rican economy a harsh blow and put strains on the healthcare system. Even so, the country remains a good long-term bet as we move toward a post-COVID world, given its natural beauty, resilient population, and progressive vision.
2. Panama
Panama has ranked at the top of IL's retirement index many times for many reasons. Even after all these years, the country consistently delivers when it comes to overall value. This is particularly true for anyone looking to stay in the Western Hemisphere. Panama offers ocean views, warm weather, and big-city amenities in a hurricane-free environment. Think about it—how many places in the region offer so much while also making it easy and affordable to live there?
Thanks to Panama's strategic position outside the hurricane belt we enjoy very mild weather, with lots of sunshine throughout the year. Even during the May through November "rainy season" we have mostly sunny mornings, with an hour or two of rain in the afternoon. Daily highs in the city and beaches are usually around 88 F, with lows around 78 F. In mountain towns like Boquete and El Valle, temperatures are 10 to 15 degrees cooler. There's truly something for everyone here.
Panama's location also made it the ideal "Hub of the Americas." Completed in 1914, the Panama Canal has helped make Panama one of the richest countries in the region. These days big ships pay hundreds of thousands of dollars for each transit. Panama is also a flight hub. It's just over three hours from Miami, and many of the airlines that serve the U.S. offer direct flights here. Panama's Copa Airlines is one of the best regional airlines, while Tocumen International Airport is the best airport in the Central America/Caribbean region as well as one of Latin America's top 10 passenger-friendly airports.
Between majestic mountains and bustling beaches, Panama offers the best of both worlds for retirees. Locals have a reputation for being welcoming and friendly, and from a cost-of-living perspective, it's highly affordable. Virtually everything is less expensive compared to the U.S. including groceries, restaurants, and rent.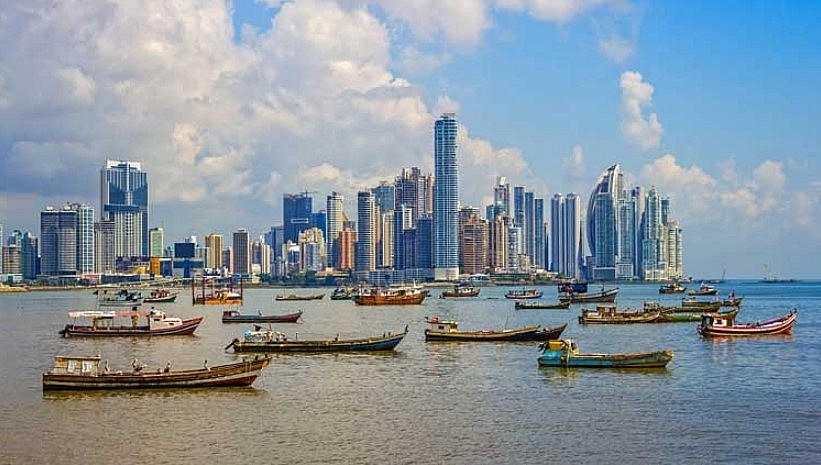 Photo: iStock.com/benedek
Expats who get a retirement visa enjoy numerous benefits, including deep discounts on entertainment, airfare, local transportation, and hotel stays. The only 'catch' is you must have a pension that gives at least $1,000 a month to qualify for the Pensioner visa. But once a retired resident, you will save 25% off power bills, plane fare, and restaurant meals, as well as 20% medication and even 50% off movie tickets.
3. Mexico
More Americans have retired abroad in Mexico than any other country. The low cost of living, sunshine, accessibility, established expat communities and diversity of lifestyle options draw many retirees south of the border. From relaxing beach towns to cosmopolitan cities, the challenge is deciding where to retire in Mexico. Consider these potential retirement spots in Mexico where you can seek adventure overseas but don't have to give up all the comforts of home.
The Mexican government estimates that nearly 20,000 expats reside full time in the state of Jalisco. The area around Lake Chapala is home to an organized and developed expat retiree community. The Lake Chapala Society reports about 4,000 American and Canadian residents. Moving here, you could set up a lifestyle that isn't dramatically different from the life you left behind in the U.S. You don't have to worry about learning the local language if you don't want to, because this is an entire community of non-locals. Retiring to Ajijic, you could make a comfortable life for yourself in a place that's beautiful, safe, affordable and also exotic. The cost of living is 40% to 50% less in Ajijic than it is in most U.S. cities. Over the past four decades, Ajijic has attracted such a volume of foreign retirees that it's become very friendly to foreign residents.
This is where Mexico really shines: There are so many different areas of the country that appeal to expats depending on their preferences — and their budgets. The most expensive places to settle down are big-city touristy areas on the beach, whether that's Puerto Vallarta, Playa del Carmen, Mazatlan, or Cabo San Lucas. If you go inland, you'll be more apt to find cheaper living expenses.
The cost of housing, basic living expenses, food, as well as hired help such as housekeepers and gardeners, is much less expensive than the cost of living in either the United States or Canada.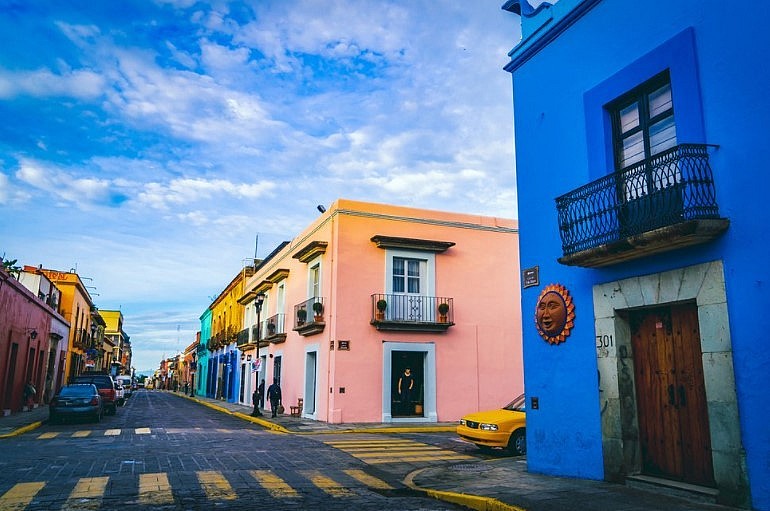 In Oaxaca, retirees will find the heart of Mexico's art and culture. Photo: Getty.
Most visitors to Mexico can stay in the country as tourists for 180 days, which makes Mexico incredibly popular among snowbirds from North America who just want to spend the winter months in the warmer country. If visitors choose to stay in the country longer, they simply need to leave Mexico a few days prior to that 180-day time limit, enter another country, then return to Mexico to start the 180-day timer all over again (also known as "making a border run"). Temporary and permanent residents of Mexico can participate in Mexico's national healthcare program. But paying out-of-pocket for medical care is typical for expat retirees (no matter their visa status) since prices are so low for private healthcare — and the medical care is quite good.
4. Colombia
Located at the northern tip of South America, the gateway country of Colombia is where the Pacific and the Caribbean collide with the Andes mountains and the Amazon rainforest. It's a country that is more beautiful, dramatic, and diverse than nearly any other. It offers colonial towns and thriving cosmopolitan cities; places to enjoy the mountains and Caribbean beach towns to soak up the sun. Just three hours from Miami and Fort Lauderdale, Colombia welcomes nonstop flights into its major cities of Bogotá, Medellín, Armenia, Barranquilla, Santa Marta, Cartagena, and Cali.
You're likely to hear, for instance, that Colombia produces the world's best coffee, that the beaches are among the best in the world, and that the bird-watching opportunities are better than any others around the globe.
There will probably also be mentions of the wonderful climate, the vibrant cities, and the low cost of living.
While affordability is relative to your previous location and your lifestyle, expats agree that the cost of living is significantly less in Colombia than in North America.
And some things, like groceries and fresh produce, are even less expensive. Davis says buying food at an organic market in Colombia is about 10 percent of the price it was in Texas. A full week's worth of organic groceries for two costs between $10 and $15 in her new home.
Another thing the expats are unanimous on is that healthcare is not lacking in Colombia. In fact, they say, it rivals and sometimes surpasses medical care in the U.S.
For those receiving monthly Social Security income of about $750 (three times Colombia's minimum monthly wage of $262) or $2,500 from a private pension or 401(k), a retirement visa is available.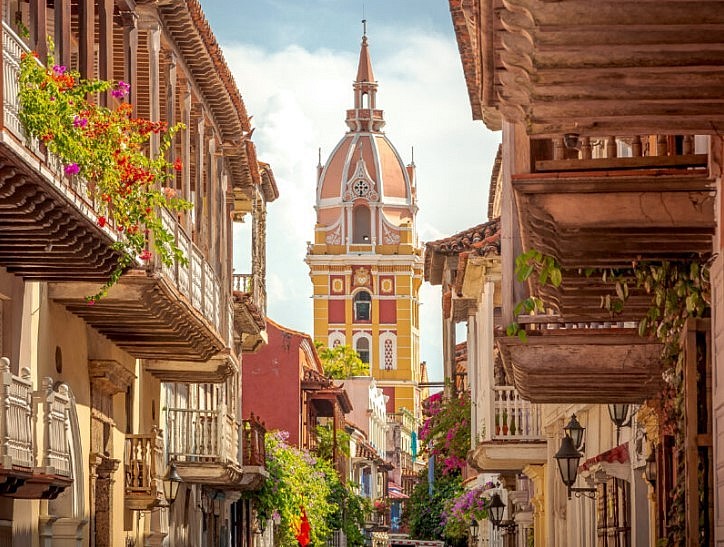 Photo: CARTAGENA, COLOMBIA (PHOTO CREDIT: MONICA HERNANDEZ AHMAN / SHUTTERSTOCK.COM
5. Portugal
Portugal is one of three countries included in the top 10 that's in Europe. Aside from the beautiful landscape, expats are attracted to this coastal European locale because of the low cost of living and abundance of amenities. Since English is taught in schools, it is easier for Americans to communicate with the local community. There are hundreds of islands to visit, and the low cost and wide variety of restaurants make it a foodie's paradise. Portugal had the highest scores for housing and climate, as well as high scores for the cost of living and healthcare.
It's no wonder that Portugal has topped the charts for the best places to retire through the years. This tiny country in the southwest corner of Europe has something for everyone. Vibrant cities full of Old World charm, miles of golden sandy beaches, green, rolling hills, some of the best healthcare in the world, low cost of living, and safety.
Portugal is an increasingly popular retirement destination in large part because of its low cost of living. On average, the cost of living excluding rent is almost 29% lower than in the U.S., according to numbeo.com. Even if your only income is the average Social Security benefit, $1,400, you could live comfortably in a small city. But this would require you to live a bit frugally if you want to reside in a major city, like Lisbon. You could also get more bang for your buck if you live outside of a city. Having a monthly budget of about $2,000 would allow you to live a more luxurious lifestyle.
For housing in particular, you can expect to pay $1,000 or less for a one-bedroom apartment in the center of a big city, like Lisbon. Living farther from the city center will save you as much as a few hundred dollars per month. Living more like a local, in the countryside, would also save you money.
If you do plan to spend years in Portugal, it might even be worth buying your own home. You can find apartments both in and out of the city at a price where your mortgage would be similar to the cost of renting.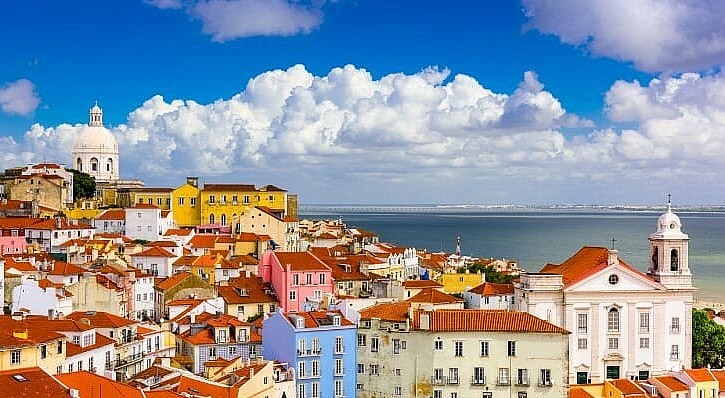 Photo: smartasset.
6. Ecuador
Situated in South America's northwest, Ecuador is bounded by the world's largest ocean on one side and the planet's largest jungle on the other. At the same time, slicing straight through the tiny country is the earth's longest mountain range. What this all means is that people who decide to retire in Ecuador can choose to relax on serene ocean beaches or settle in scenic Andean mountains, not to mention the Amazon rainforest or the country's Galapagos Islands.
Ecuador's low cost of living makes luxury retirement possible … even on middle-income budgets. What's more, because Ecuador is one of the most affordable places to retire in the Americas, even middle-income retirees can enjoy comfortable and even luxurious lifestyles, availing themselves of quality housing, world-class healthcare, trendy eateries, and a vibrant cultural life just outside the door.
Unquestionably one of Ecuador's most attractive colonial cities, Cuenca not only offers a step back in time but the laidback culture here is both endearing and addictive. This UNESCO World Heritage Site – one of the best examples of well-preserved colonial and indigenous heritage in the country – has cultural and architectural influences dating back over 3,000 years.
Head inland and you're in the Andes, where you can zipline over mountain valleys, white water raft, get purified by Shamans, and shop for colorful textiles loomed by the indigenous. Many expats settle in Quito or Cuenca to enjoy the 16th century Spanish colonial and 18th century French Republican architecture which earned these cities UNESCO Heritage site designations. Both these colonial towns offer modern conveniences and have a booming tourist industry. Their stone-laden streets are lined with shops, chic bars, and restaurants tucked into scenic historic buildings.
Go east into the Amazon rainforests and you can paddle down the Puyo river where you'll see the indigenous tribes who live on the river with their children, who hoist blow dart guns to test their aim.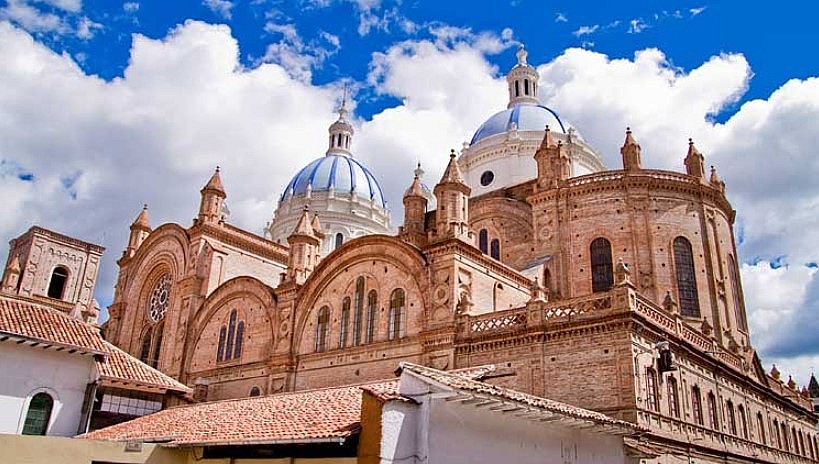 Photo: iStock.com/pxhidalgo.
7. Malaysia
Malaysia may not be the first country you think of when considering spots to relocate after retirement. But the country consistently makes the list of top international destinations for retirees, thanks to its low cost of living, tropical location (close to many other Southeast Asian countries to visit), toasty weather (if you don't mind constant humidity), and opportunities to delve deep into a rich and varied culture, where people are friendly and English is widely spoken.
There are so many benefits to moving to Malaysia. The climate is tropical; think Florida, hot and humid with rainy and dry seasons. It's less humid in the dry seasons and a little more humid in the wet seasons, and there are two wet and dry seasons per year. Almost everyone speaks English, in fact, it is the first business language of the country, so it's easy to communicate and get around. All of the road signs are also in English as well as Malay, so hiring a car as soon as you arrive and driving shouldn't be an issue. Just remember that here, like in the UK, they drive on the left. If you are out walking about, always look right and left, and right again. There are lots of scooters on the roads here and better to be safe than sorry.
According to Tim Leffel, the author of A Better Life for Half the Price, an expat couple can live on $2,000 a month in Malaysia without being very frugal.
As in any destination, apartment prices will vary based on size, amenities, and location. American Kirsten Raccuia, who has made her home in Malaysia since 2013, notes on her Sand In My Curls blog that she pays $676 a month for a 2,100-square-foot, three-bedroom, four-bath apartment overlooking the water in Penang.
Malaysia is consistently named one of the most popular places in the world for medical tourism, thanks to its well-trained, English-speaking healthcare providers and the country's high standards for patient safety and service. Patients Beyond Borders says that medical procedures in Malaysia cost 65 to 80 percent less than they do in the U.S.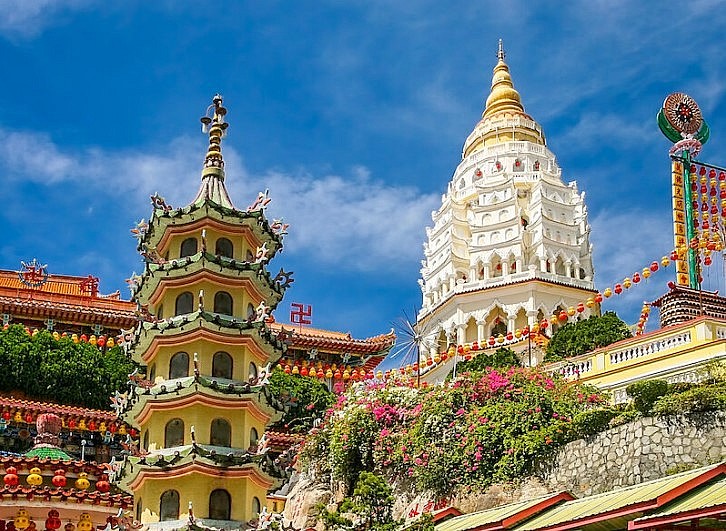 Photo: travelawaits
According to International Living, Malaysia has a two-tier healthcare system: government-subsidized and private. While public clinics and hospitals may be cheaper, even private care (with or without internationally accepted medical insurance) won't break the bank in comparison to U.S. costs for care.
8. France
With France's climate, food, and laid-back lifestyle, value-for-money properties, and the fact that older people are really respected, France remains high on the list of dream destinations for expat retirees. In a recent survey of 1,500 people, 15% say that France is their ideal retirement destination.
Expats, especially the Europeans can easily travel to France because there are many cheap flights from countries like Italy, Germany, and the United Kingdom. People from the UK can also use trains and road transport to travel back and forth daily. Major French cities such as Paris are also well-connected to other European, Asian and American metropolitan cities via flights, which means that your loved ones can easily make their travel plans with you or explore other exotic destinations across the continent. You won't regret after retiring in France because you will have easy access to the Alps, cruise in the Mediterranean Sea or simply while away your holidays on the Atlantic coast.
According to expatfinancial, real estate in France is not as expensive as the UK. Property prices in Paris and the south coast may be on the higher side; however, you can grab some lucrative deals if you do some hard work and research. There is a lot of real estate information on the net, so take your time to find the best possible abode for your retired life. Additionally, the legal system in France is robust enough to protect your rights as a property buyer. You can also hire a reputed lawyer and take the necessary advice before you invest your hard-earned money in real estate.
France boasts of a geographically diverse and incredibly appealing natural setting to suit almost everyone's taste and budget. You can either choose to reside in a mountainous region or a beachfront villa or a high-rise apartment of a vibrant city like Paris. This means that you can easily find a place that you can call home no matter what your choices are. You can also plan to settle in areas where international communities are found in large numbers.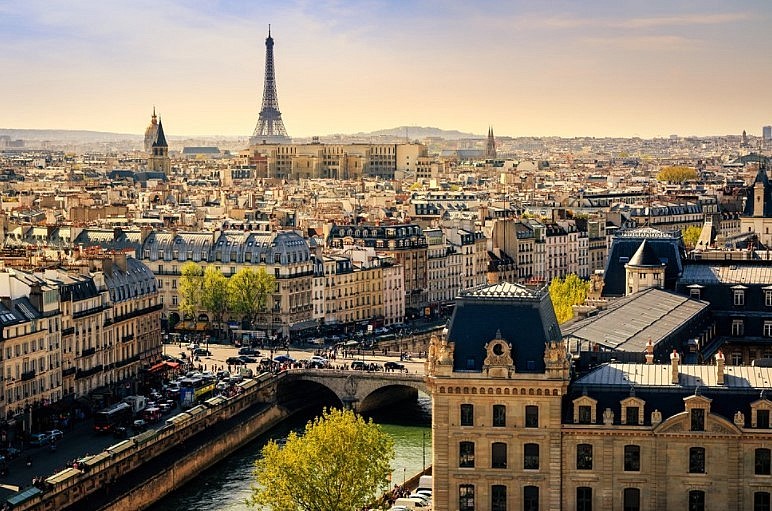 For many retirees, Paris can be the ultimate retire overseas dream. Photo: Getty.
People in France believe in working to live and not living to work. They believe in living life to the fullest by emphasizing more on quality of life and having a good time. So, you can expect a convenient lifestyle no matter where you plan to spend your days as a retiree. If you use your retirement pension money wisely, you won't have to worry much during this transition as an expat. It is this positive attitude amongst residents that will encourage you to enjoy the pace of life that is ideal post-retirement.
9. Malta
When looking for a pleasant and sunny destination in which to retire, the island of Malta is not necessarily the first country you think of. Indeed, this small quiet island in the Mediterranean is not much talked about. This is normal since it displays both great economic stability and a high level of security. It, therefore, offers many advantages, especially for European residents. Only about 2 hours by flight from Paris and the main European capitals, it is easily accessible and allows you to enjoy an ideal climate. You will benefit from more than 300 days of sunshine per year and temperatures oscillating between 15 and 35 ° all year round.
If you decide to retire in Malta, you will be able to fully enjoy the Mediterranean good life. Its cultural abundance and its historical heritage are also extremely important and varied. You will discover modern architecture as well as prehistoric sites. Its riches are abundant, thanks to its five-thousand-year-old temples and its fortified cities. Its beaches and fishing villages are worthy of the most beautiful Mediterranean panoramas. Finally, Malta knows how to highlight its Sicilian and North African culinary influences and the English imprint brings a unique charm to its gastronomy.
The Maltese are very welcoming and all speak fluent English. Shakespeare's language is the second national language along with Maltese, so it is very easy to be understood everywhere. Italian is also a widely used language on the island. Other counties and cities are studied at school but few Maltese practice it.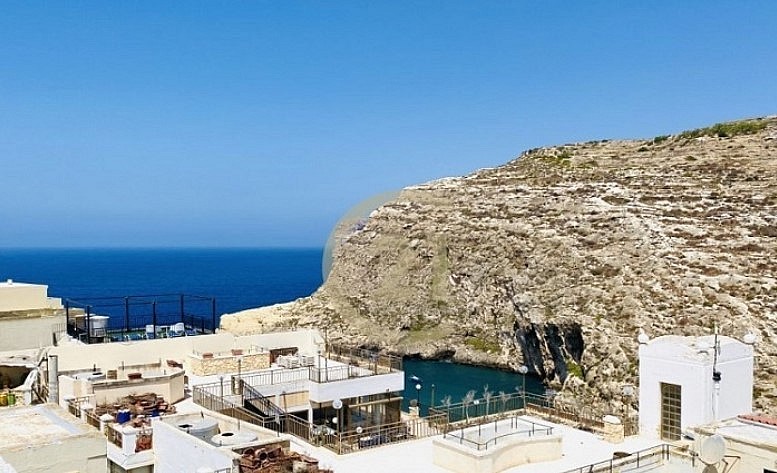 Photo: lifestylemission
Malta is a great place to explore and travel from due to its perfect geographical location in the very heart of the Mediterranean Sea, with easy access from all major cities in Europe, North Africa, and neighbouring states. Plus the beautiful Islands of Sicily, Corsica, and Sardinia are just next door!
Very low levels of crime make Malta one of the safest places in Europe. In fact, Malta consistently ranks in the top 10 of the safest countries in Europe. A member of the European Union since 2004, Malta is an independent republic enjoying political stability. English and Maltese are the two official languages of the Islands and are spoken fluently all over the Islands. Italian is also widely spoken throughout the Maltese Islands. The island boasts a high standard of hospital and medical services, both private and public. It has a relatively low cost of living and taxation when compared to other countries in the EU.
One of the best reasons to live in Malta is its location. It's 60-miles south of Italy, 176-miles east of Tunisia, and 207-miles north of Libya. A short flight away is—Greece, Turkey, Syria, Israel, Egypt, Algeria, Morocco, Spain, France, and many more. This tiny island nation in the center of the Mediterranean and the crossroads of history is surrounded by Europe, the Middle East, and Africa. All are a ferry ride or a short flight away.
Malta is ideal for travel to Europe, Africa, and the Middle East. But the best part will be living the charming, easygoing Maltese way of life.
10. Vietnam
The country of Vietnam stretches more than 2,000 km from the South to the North. Nature bestows on Vietnamese people a beautiful and rare strip of land in the world. Vietnam possesses numerous beautiful and majestic landscapes, unspoiled and unique. You can see beautiful places anywhere in Vietnam.
Another advantage of living in Vietnam is that more and more people speak English. This subject is compulsory in elementary schools. Adapting to a new culture and language is often difficult for foreigners. However, English is becoming increasingly popular and important in Vietnam.
Once Vietnam is your home base, the whole of Southeast Asia is easy to access. With plentiful flights on budget airlines, frequent trips to Thailand, Cambodia, Laos, or Malaysia are possible. And traveling within the country is pretty simple, too, with flights between key cities like HCMC, Da Nang, and Hanoi, plus a system of buses, trains, and even ferries to popular island destinations, like Phu Quoc. Phu Quoc is famous as a peaceful destination, like a wonderful pearl in the middle of the sea. Quiet, gentle space with many beautiful beaches such as Sao beach, Ganh Dau, Long beach, Ong Lang, Thom beach … ideal for the elderly to relax on the sand.
The fresh seafood and the rich culinary culture will make the meals here attractive. Visiting Ham Ninh fishing village or going to the semi-wild park which has just opened since the end of 2015 will be unique things that make the life of old people not be boring. Not only is Vietnamese food so darn cheap throughout the country — whether you're picking something up from a street stall, sitting down in a restaurant, or shopping at a local grocery store — it is so darn good. A previous International Living ranking showed that most foreigners can live comfortably in Vietnam for about $800 to $1,200 a month. With your $200,000 savings account would last about 21 years.
Photo: traveldailymedia.
Your cost of living in Vietnam for a retirement mainly covers:
Average apartment/house rent and bills: US $200 – 600 (shared)
Meals: US $100 – 300
Grocery: US $100
Leisure: go out and/or eating out once a week: US $100
Mobile phone bill: US $10 (use Wi-Fi for chat apps for communication needs to save your money).
Top 10 Safest Cities In The World

The Economist Intelligence Unit, sponsored by NEC, has released the Safe Cities Index 2021. Here are top 10 safest cities in the world.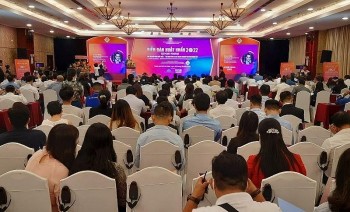 Focus
Vietnam News Today (Dec. 9): Vietnam - Singapore innovation centre helps firms transform production; HCM City among most searched destinations by travelers; Vietnamese digital technology industry's revenue estimated at 148 billion USD in 2022; Two Vietnamese films up for consideration at Oscars.