Two Vietnam Resorts Enter Travel + Leisure's Top 10 in Southeast Asia
Six Senses Con Dao and Four Seasons Resort The Nam Hai of Vietnam have been included in Travel + Leisure's list of top 10 resorts in Southeast Asia.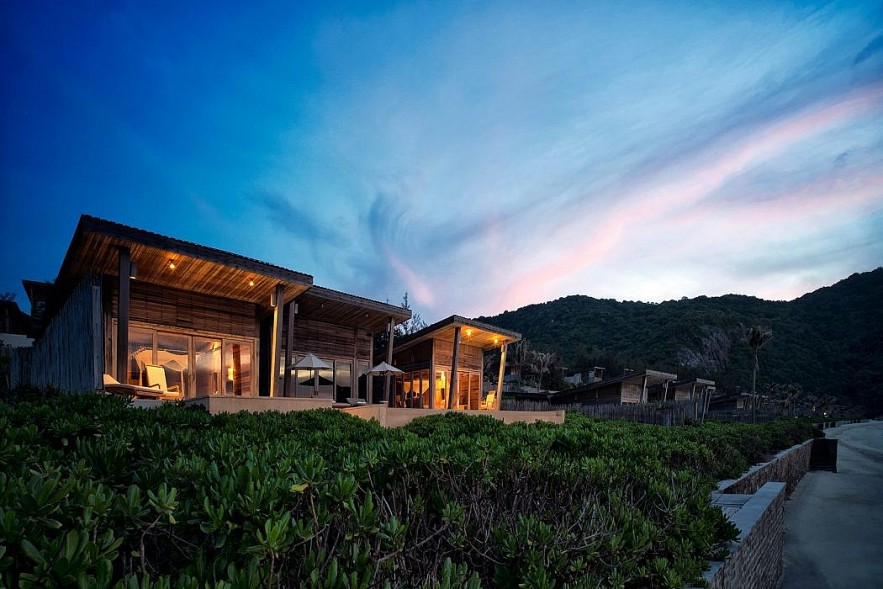 Courtesy of Six Senses Con Dao
Readers of US magazine Travel + Leisure have voted Six Senses Con Dao and Four Seasons Resort The Nam Hai into the list of Southeast Asia's top 10 resorts.
The ranking came as a result of guest reviews between January and May 2021. Travel+Leisure base their evaluation on a number of factors including facilities, location, service, food and overall value.
Six Senses Con Dao
Photo: tripadvisor
With an overall score of 96.21 out of 100, Six Senses Con Dao topped the list in the magazine's World's Best Awards this year.
"At this all-villa resort on a little-visited Vietnamese island, that mission involves supporting sea-turtle conservation—an activity in which guests can participate in its perfectly parabolic, shallow, white-sand bay," Travel + Leisure said.
Six Senses Con Dao on Dat Doc Beach is the only five-star beach resort in the Con Dao archipelago off Vietnam's southern coast. Located inside Con Dao National Park, it has 50 beach villas, built mainly with natural materials and each with a private swimming pool.
Four Seasons Resort The Nam Hai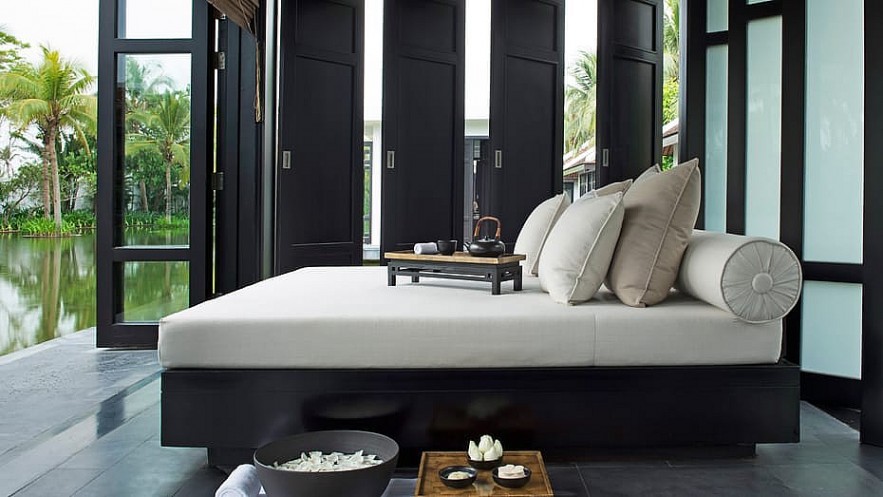 Courtesy of Four Seasons Resort The Nam Hai
The resort near Ha My beach in the central town of Hoi An ranked sixth with an overall score of 93.78.
The complex of 100 villas has a combination of traditional and modern architecture.
"A rebranding has only enhanced the status of the Nam Hai as perhaps Vietnam's preeminent top-end property. The all-villa resort features a selection of design-led residences incorporating sunken living rooms and tented beds on platforms, as well as trimmings such as outdoor rain showers and bose stereos. An enhanced state-of-the-art cooking academy and new beach bar are fresh additions," the magazine said.
Thailand dominated the top 10 list, with six representatives in the list while Cambodia accounted for the other two.
Pimalai Resort & Spa (Koh Lanta, Thailand)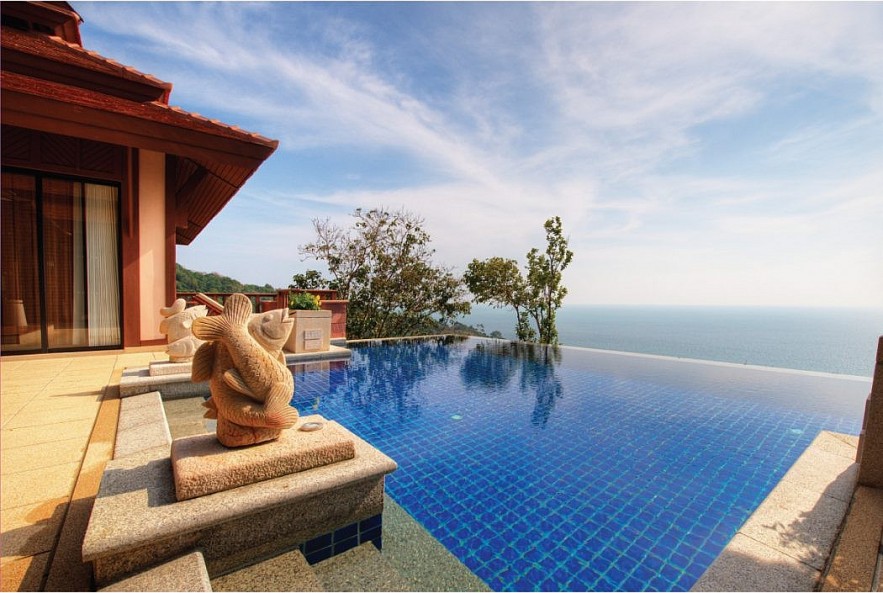 Courtesy of Pimalai Resort & Spa
Built discreetly amid native cashew trees on a hillside overlooking striking Kantiang Bay, the venerable 20-year-old resort offers huge, contemporary Thai-style rooms, suites and villas, along with an award-winning jungle spa, two large swimming pools, a dive center and three world-class restaurants. The massive hillside pool villas offer separate living and sleeping quarters, decorated throughout with contemporary Thai art.
Amanpuri (Phuket, Thailand)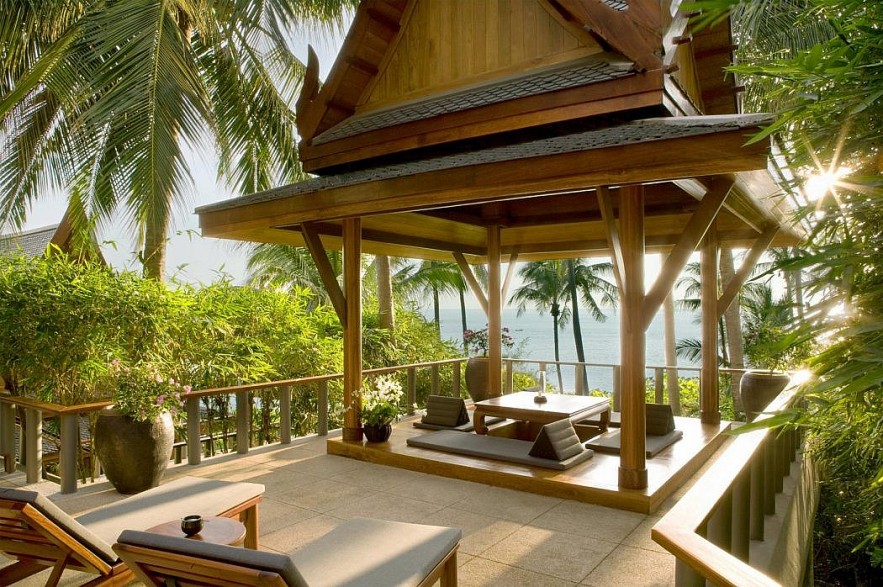 Courtesy of Amanpuri
Soundtracked by the whispers of coconut palms and the sighs of the Andaman Sea, Aman's first resort presides over its own peninsula, promising guests space, serenity, an idyllic white-sand beach, exceptional restaurants and a Holistic Wellness Centre.
Raffles Grand Hotel d'Angkor (Siem Reap, Cambodia)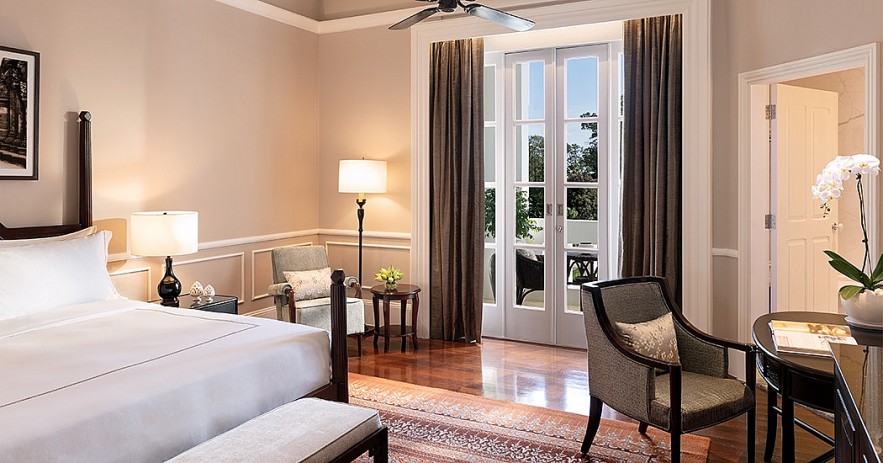 Courtesy of Raffles Grand Hotel d'Angkor
Designed by Ernest Hébrard, Hanoi- based architect and town planner for all of French Indochina, the 62-room Grand Hotel opened in 1932.
With its gabled roofs supported by eave struts shaped like carved wood, Art-Deco balconies and a sentimental French garden in front, the Grand resembled a resort on the Riviera more than a government-funded project in a far-flung Asian outpost. It was the first hotel on the main thoroughfare between Siem Reap and the archaeological zone, and for many years it was the only hotel in the city where all guest rooms included en-suite bathrooms.
Four Seasons Resort (Chiang Mai, Thailand)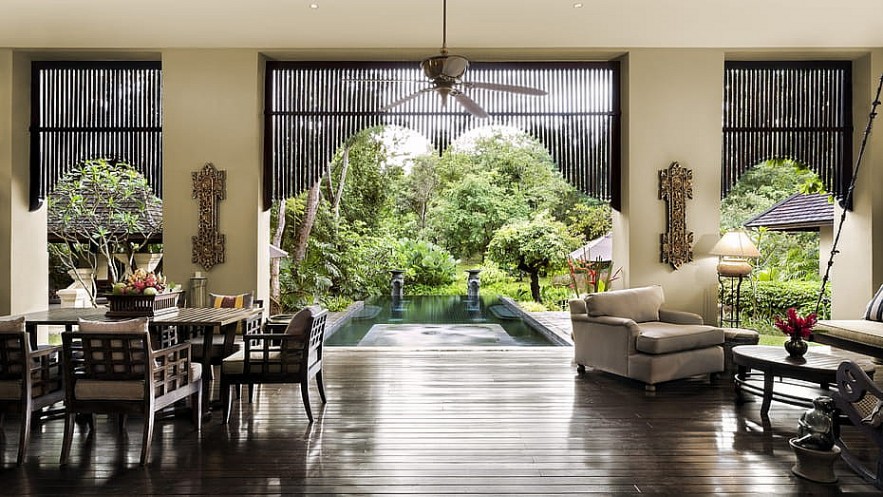 Courtesy of Four Seasons Resort, Chiang Mai
Four Seasons Resort Chiang Mai is nestled in rice paddies. But that doesn't begin to describe the lush setting of this farmlands-chic resort in the Mai Rim Valley, with Doi Suthep mountain in the distance, tiers of emerald everywhere you cast your eye. With 98 pavilion rooms, pool villas and residences ringing central fields and ponds, a watermill here, a wooden bridge there, it's village living at the highest level.
Cape Fahn Hotel (Koh Samui, Thailand)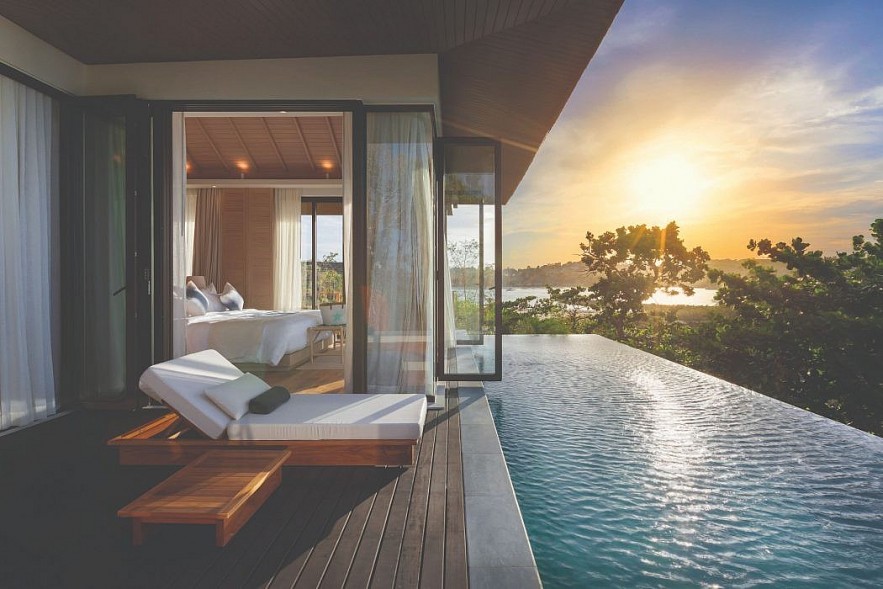 Courtesy of Cape Fahn Hotel
Cape Fahn Hotel, with its 22 exclusive and individual villas, prides itself on the safety, security and comfort offered to its guests and the high level of service which has been described as 'immaculate' and 'impeccable'.
Amansara (Siem Reap, Cambodia)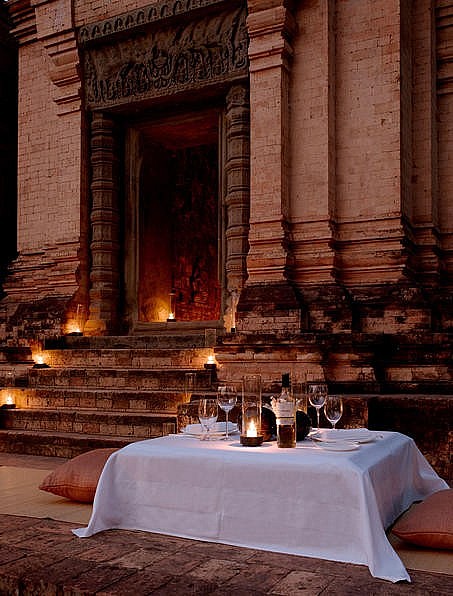 Courtesy of Amansara
The 1960s are regarded as a gilded period of prosperity and peace for Cambodia. And the Amansara abounds with callbacks to this so-called Golden Era. Once a royal guesthouse, the elegant low-rise collection of rooms was used by late monarch King Sihanouk to host notables such as Jackie Kennedy and actor Peter O'Toole. Aman's signature panache means today's guests will feel every bit as pampered as their celebrity predecessors. The brand's curated experiences—ranging from cooking classes to powwows with Siem Reap's cultural movers and shakers— are all very now. But retro-style décor throughout and the property's spectacular circular restaurant—formerly a dancehall—are grist to any James Bond fantasy. Further period allure is displayed in the airport pick-up service where guests are whisked to the property in one of Sihanouk's 1960s Mercedes sedans.
Anantara Chiang Mai Resort (Thailand)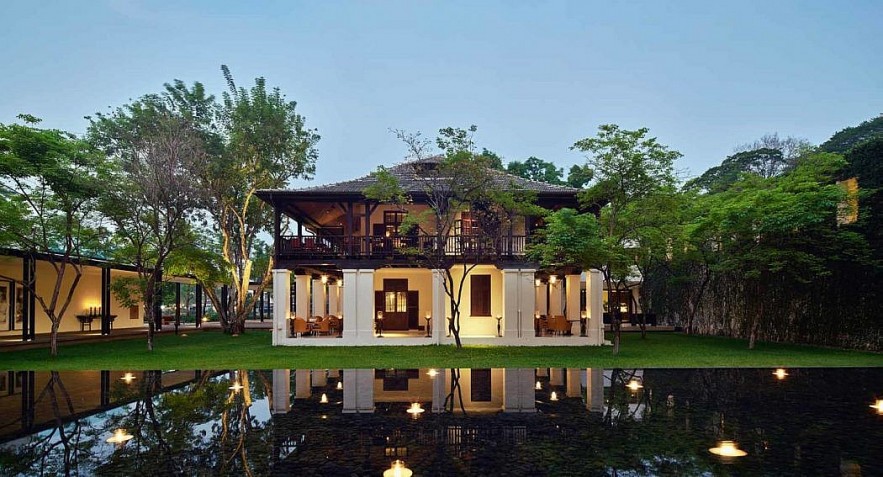 Courtesy of Anantara Chiang Mai Resort
Located on the banks of the Mae Ping River, Anantara Chiang Mai Resort opens doors to a world of adventure and discovery. Explore the temple-filled old city, Lanna heritage, artisan villages and mountain hill tribes.
Relax on your balcony daybed, or at the adults-only pool. Delve into local culture with Muay Thai boxing, healing spa therapies and cooking class adventures.
Banyan Tree Samui (Koh Samui, Thailand)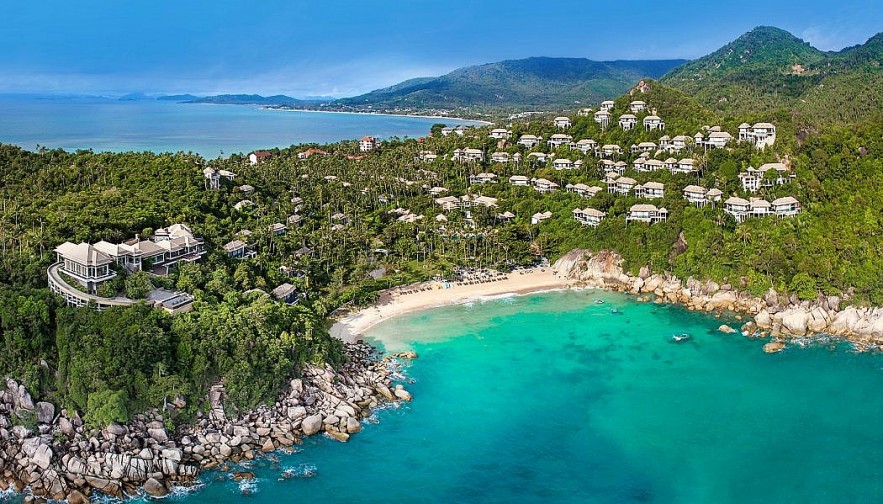 Courtesy of Banyan Tree Samui
Overlooking the azure waters of the Gulf of Thailand, Banyan Tree Samui is nestled amid the lush jungle of a private bay in Lamai.
This luxury all-pool villa resort in Samui combines the best elements of a tropical getaway with a pristine beach, blissful spa escapes, bespoke dining offerings, locally-infused experiences, a personal Villa Host concierge and unparalleled views./.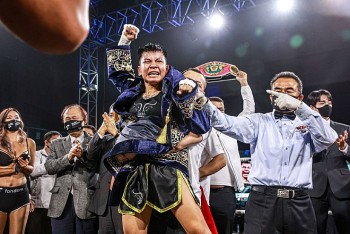 Overseas Vietnamese
Excellently defeating Japanese former champion Etsuko Tada, Nguyen Thi Thu Nhi became the first WBO world flyweight professional boxing champion in the history of Vietnamese boxing.