Top 10 Most-Watched Movies on Netflix in August, 2021
Netflix offers a lot of good movie this month for you to enjoy watching in the weekend. Let's check out these 10 movies available to enjoy right now.
Netflix is releasing a bunch of new movies perfect to round out the summer season. The streamer is adding a handful of both classics and original films, clearing out some titles leaving in July to showcase an August lineup that'll help you beat the heat. Grab an icy glass of lemonade and relax with one of these new movies headed to Netflix this August.
Horrors like Black Island and Blood Red Sky were on the Netflix top 10 most-watched charts alongside teen romances like The Kissing Booth 3, kids animation Vivo and throwback action flickThe Last Mercenary? Which of these was the most watched this month? Read on to find out.
1. Vivo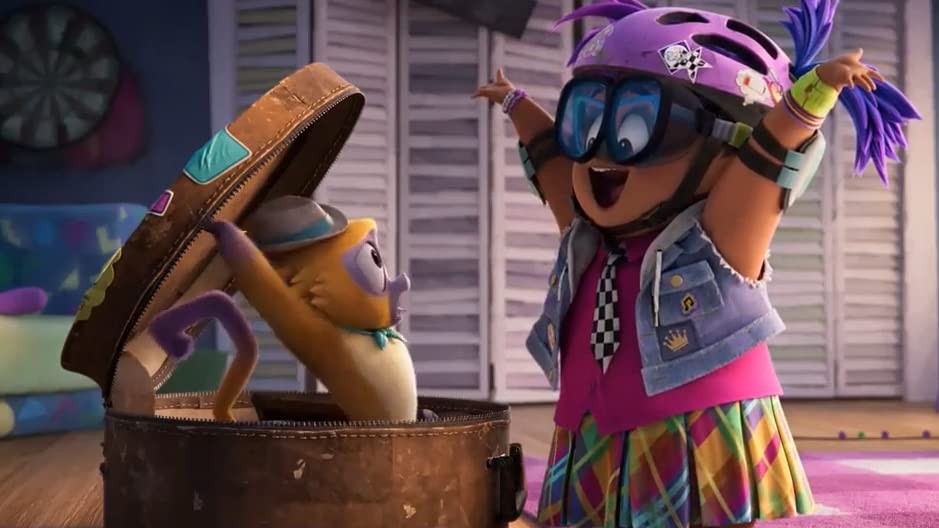 Photo: Imdb
What begins in lively and vibrant fashion as the title would suggest gets bogged down in a literal and figurative swamp in "Vivo."
The animated, family-friendly musical adventure from director and co-writer Kirk DeMicco ("The Croods") and co-director Brandon Jeffords offers a rich and colorful sense of place, particularly during its early passages in Cuba. When it's about the power of music to transform and connect people across years and miles, the film is at its strongest. But when it becomes a road trip movie with the characters encountering various obstacles en route to their destination of Miami, "Vivo" loses its way.
The multitalented Lin-Manuel Miranda provides the songs and the voice of the titular role: a charismatic and wide-eyed kinkajou who busks on the streets of Havana. Most of the movie's music carries the catchy rhythms and clever wordplay that are the signatures of the man who created "Hamilton" and "In the Heights." An infectious highlight is the upbeat, Latin-flavored opening number, which Vivo performs to an appreciative crowd alongside his human companion, the aging musician Andres (a gentle Juan de Marcos of Buena Vista Social Club). The two have a warm and easy chemistry, and the furry dude couldn't be cuter in his tiny hat and neckerchief, rapping and playing the bongo. Seriously, you may be seeing a bunch of Vivo backpacks and T-shirts when kids return to school in a few weeks.
2. The Kissing Booth 3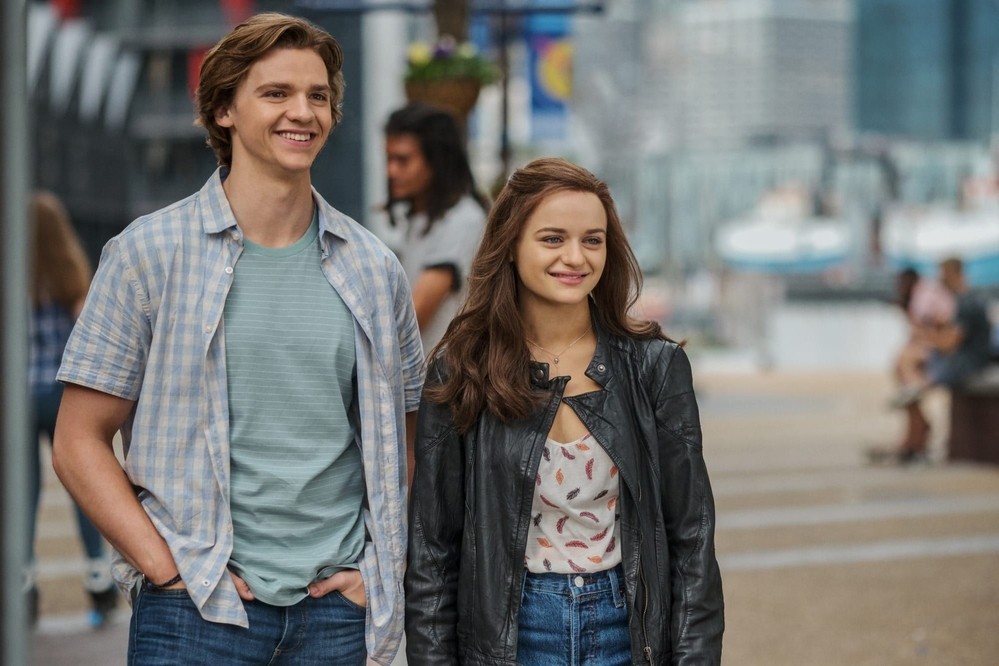 Photo: Netflix
High school is done, college is near, but first – there's some serious summer fun to be had. Elle (Joey King), Lee (Joel Courtney), and Noah (Jacob Elordi) all move into the Flynn family beach house for one last summer before the family plans to sell it, and major shenanigans ensue. Still torn between attending Berkeley with BFF Lee and Harvard with boyfriend Noah, Elle buries herself in working, helping prepare the house for selling, and checking boxes off a bucket list with Lee.
If all the chaos of trying to make the most of their last summer together wasn't pressure enough, Elle and Noah's bliss is interrupted by the appearance of Marco (Taylor Zakhar Perez), who's just started a job as a lifeguard at the local waterpark. While Elle is warm towards Marco, Noah sees right through his friendliness – he knows he's still interested in her. With a fresh love triangle a-brewing, college too close for comfort, and some serious friend drama in the mix, it's only a matter of time before everything comes to a head. It really makes you miss the days of kissing booths and school fundraisers, doesn't it?
3. He's All That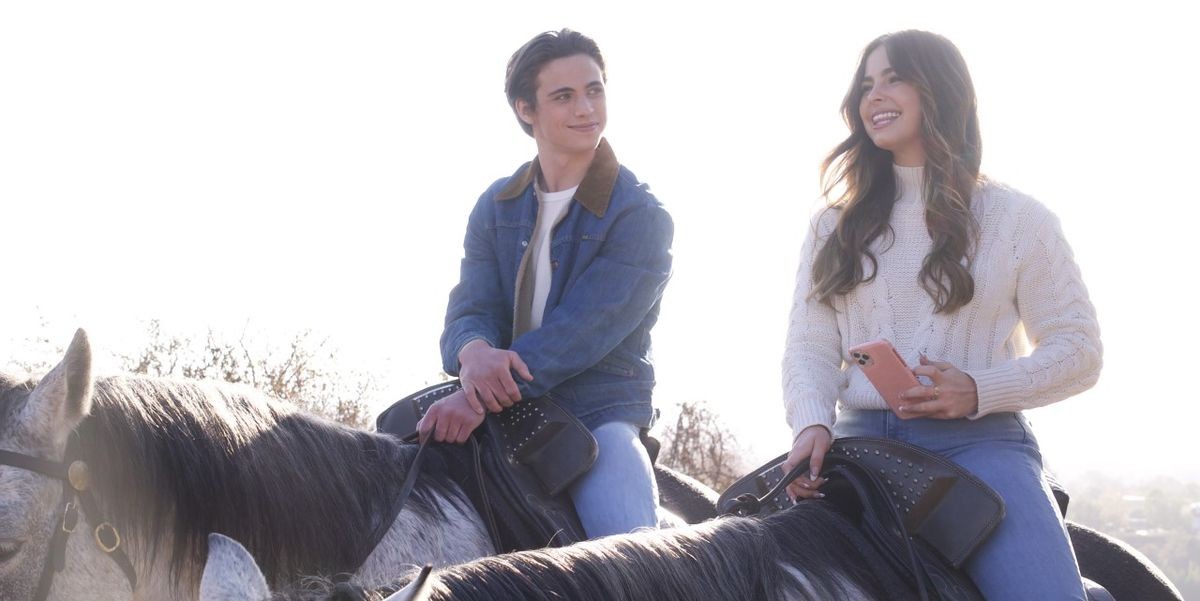 Photo: Netflix
Teenager Padgett Sawyer (Addison Rae) is an influencer. When she's not attending high school, she's promoting sponsored products from Bunny Venom and bonding with her mother Anna (Rachel Leigh Cook, who you'll recognize as Laney Boggs from the original), an overworked nurse. The two of them live in a modest home in Los Angeles, and to impress her rich school friends, Padgett lies about living in a fancy apartment building. One morning, after staying up late to bake a gluten-free croquembouche for her boyfriend, up-and-coming music sensation Jordan (Peyton Meyer), she discovers he's been cheating on her – while live streaming for her hundreds of thousands of followers to see.
Humiliated and heartbroken, Padgett watches her emotional reaction to this betrayal go viral and her followers drop dramatically. She soon gets a call from Bunny Venom's Jessica Miles Torres (Kourtney Kardashian), who tells her they won't be able to sponsor her anymore if things don't improve – and fast. Devastated by the idea of losing her college fund, Addison accepts a bet from one of her BFFs, Alden (Madison Pettis): make over a "loser" at school, turn him into a Prom King, and get her sponsorship and followers back. Her project? Social media hater and all-around grump Cameron Kweller (Tanner Buchanan). While Padgett initially begins this process with the end goal in mind, she soon forms a real bond with Cameron. Sparks fly between the two as prom approaches and their eyes are both opened to new worlds, but will the truth destroy everything they've built?
4. The Last Mercenary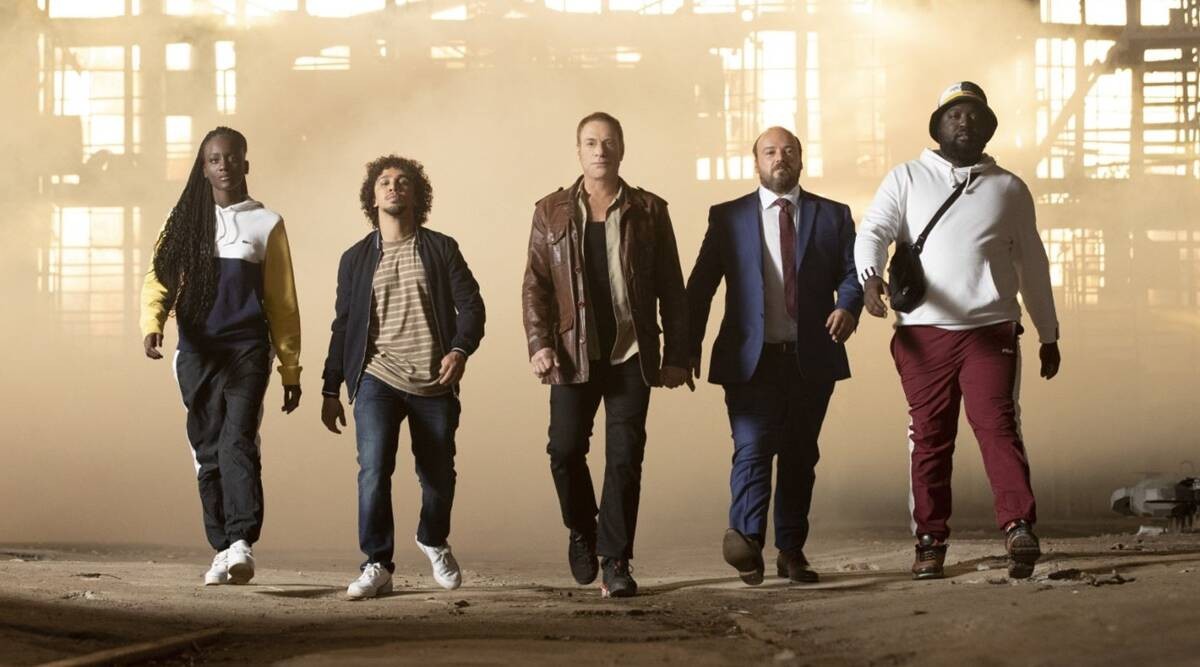 Photo: Franchise Hound
The Belgian action star Jean-Claude Van Damme simultaneously is and isn't the leading man you think he is in the French action-comedy "The Last Mercenary." Van Damme plays Richard "The Mist" Brumere, a mythic soldier of fortune who must protect and exonerate his estranged biological son Archibald (Samir Decazza), who has, through a series of dopey complications, become confused for Simyon (Nassim Lyes), a "Scarface"-obsessed arms dealer.
As Richard, Van Damme winks at his self-fashioned image as a cartoonish force of nature, like when he nods approvingly at a poster of the cheesy, but iconic Van Damme vehicle "Bloodsport." There are a few jokes about Richard's legendary expertise as both a man of action and a lady-killer ("He boned my wife").
There are also a few rare tender moments where Van Damme lets his emotional guard down long enough to joke about how uncomfortable he is playing against type. Van Damme never really tries to escape his former self, but it is kind of endearing to see him, as embarrassed papa Richard, try to be a better person.
5. Resort to Love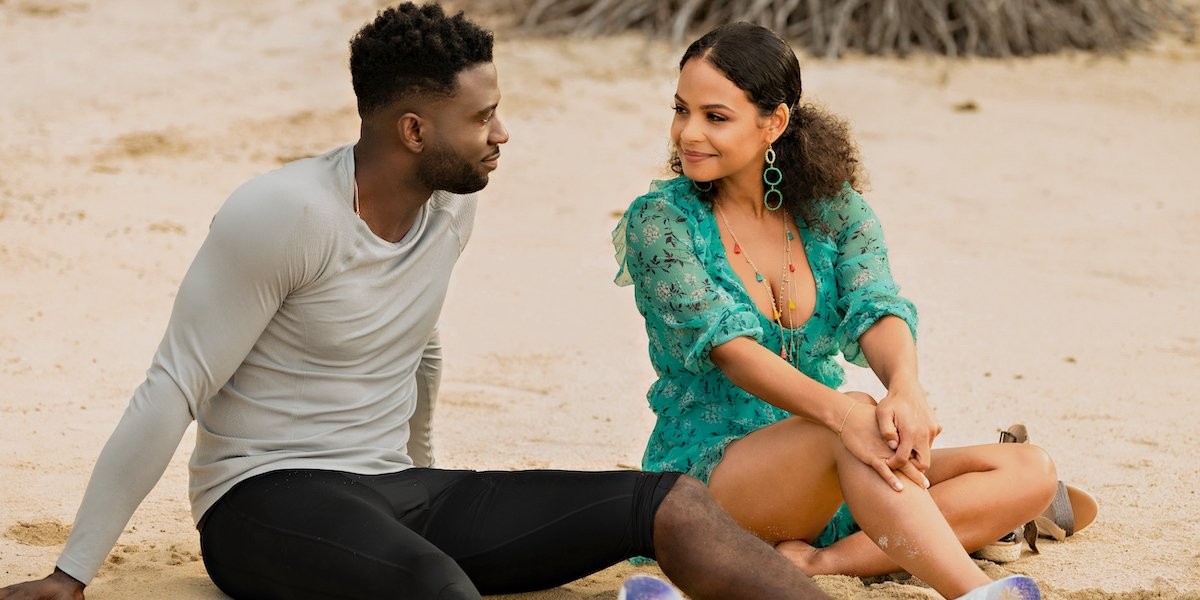 Photo: Netflix
Like an all-inclusive vacation package, you basically know what's in store for a romantic comedy like "Resort to Love." A cutesy storyline, some endearing performances, a few laughs, and by the credits' roll, a whole lotta love. Some vacationers and viewers may find comfort in the predictability and safety in this routine. It's the kind of format that won't let them down or jolt them out of the ordinary. Others may find this regimen lacks any sort of thrill or surprises, missing that kind of spontaneity that's only found in the unknown and unplanned.
6. Beckett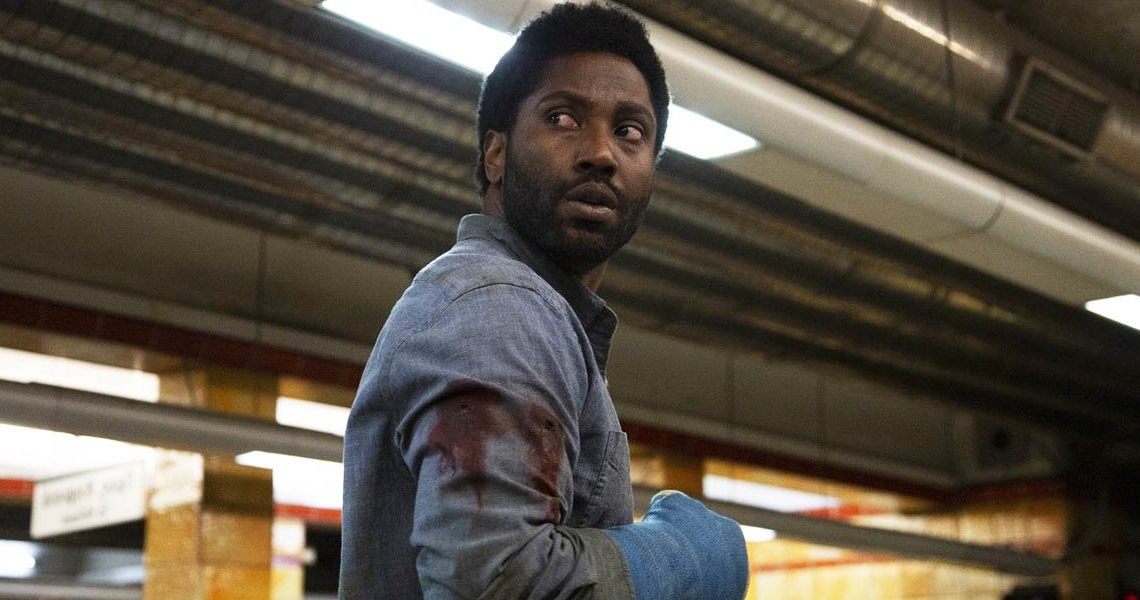 Photo: Netflix
Not a remake of the 1964 Oscar-bait historical drama starring Richard Burton, but a 2021 thriller starring John David Washington fresh off his role in Tenet. This new movie sees him in plenty of trouble across glamorous European locations, though this time he is an American tourist being hunted down by Greek police.
It's a film conceived and directed by Guadagnino's ex-boyfriend and collaborator Ferdinando Cito Filomarino, a film-maker showing that he can mostly navigate slickly between pulp and politics, at least until the rather less well-calibrated finale. It's the story of a couple vacationing in Greece, Beckett (John David Washington, running) and April (Alicia Vikander, sleepwalking), who decide to travel to a more rural area after Athens is overtaken by protests related to the missing son of a politician. But after a tragic accident, Beckett finds himself the unlikely target of a manhunt, having seen something he shouldn't have, and is forced on the run in a foreign country, trying to uncover the hows and whys before it's too late.
7. Sweet Girl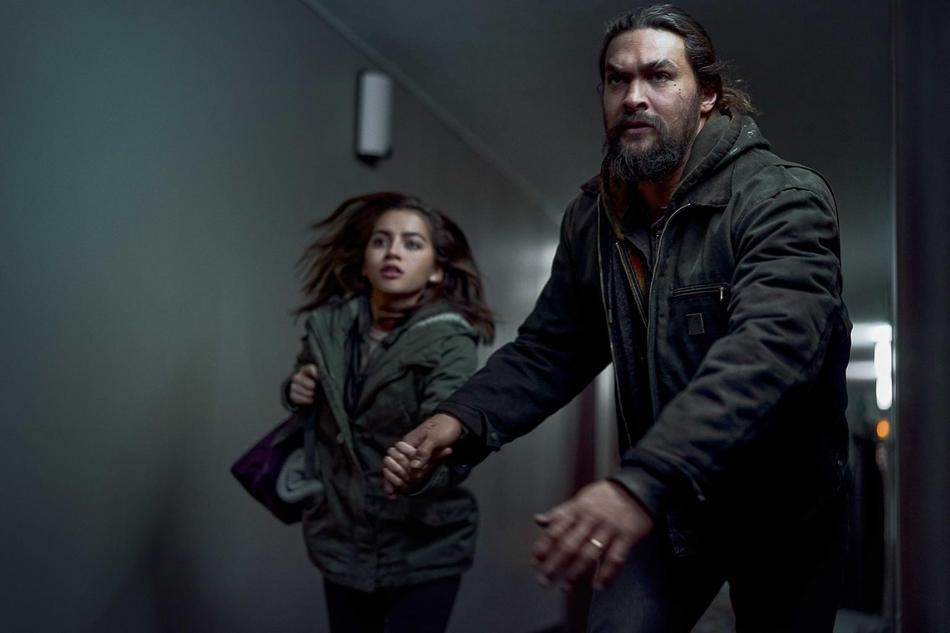 Photo: Netflix
You can immediately see why Jason Momoa not only signed up to play the lead in the action-revenge thriller "Sweet Girl" but also executive-produced it.
It's a sprawling, bruising, sometimes convoluted, often emotionally exhausting drama with action sequences stitched into it. It's about a man trying to get revenge for his wife's death from cancer at the hands of a depraved and indifferent pharmaceutical company while his daughter (Isabela Merced) is pulled along by the currents of his rage. Momoa's character, ex-military guy Ray Cooper, feels like one of those soft-spoken, "All-American" character parts, the kind that's currently being played by an array of fortysomething Anglo guys in baseball caps. As such, it asserts Momoa, who is half-Native Hawaiian and part Native American, as a representative everyman, just as relatable as somebody like Mark Wahlberg or Matt Damon. And it gives Momoa, who gained fame as Khal Drogo on "Game of Thrones" and Aquaman, a chance to show us sides he hasn't presented yet—in particular the distress of an ordinary (though large and tough) man who has no superpowers or cavalry, and must go it alone against enemies that get away with murder because the system is set up to rubber-stamp their profit-making.
8. Aftermath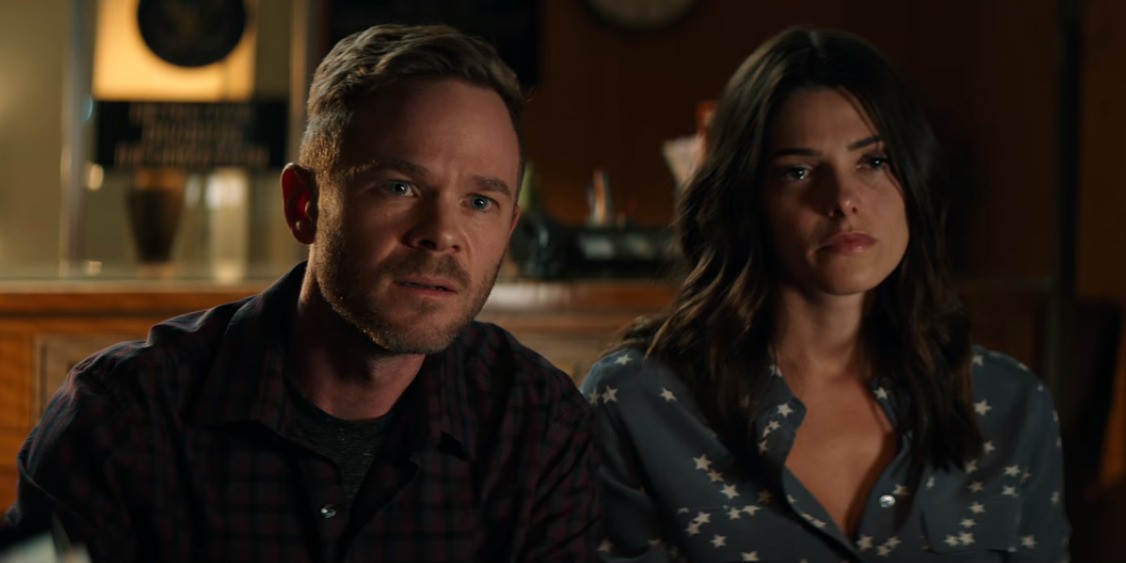 Photo: Netflix
Aftermath is a 2021 horror-mystery-thriller movie directed by Peter Winther and starring Ashley Greene, Shawn Ashmore, Sharif Atkins and Britt Baron, alongside other cast members.
Every month, Netflix likes to release at least one movie with a massive crazy plot twist to get the internet talking—a Deadly Illusions, for example. The latest addition to this twist canon is Aftermath, a thriller based on a true story about some very weird things happening to a couple after they move into a new house.
9. Blood Red Sky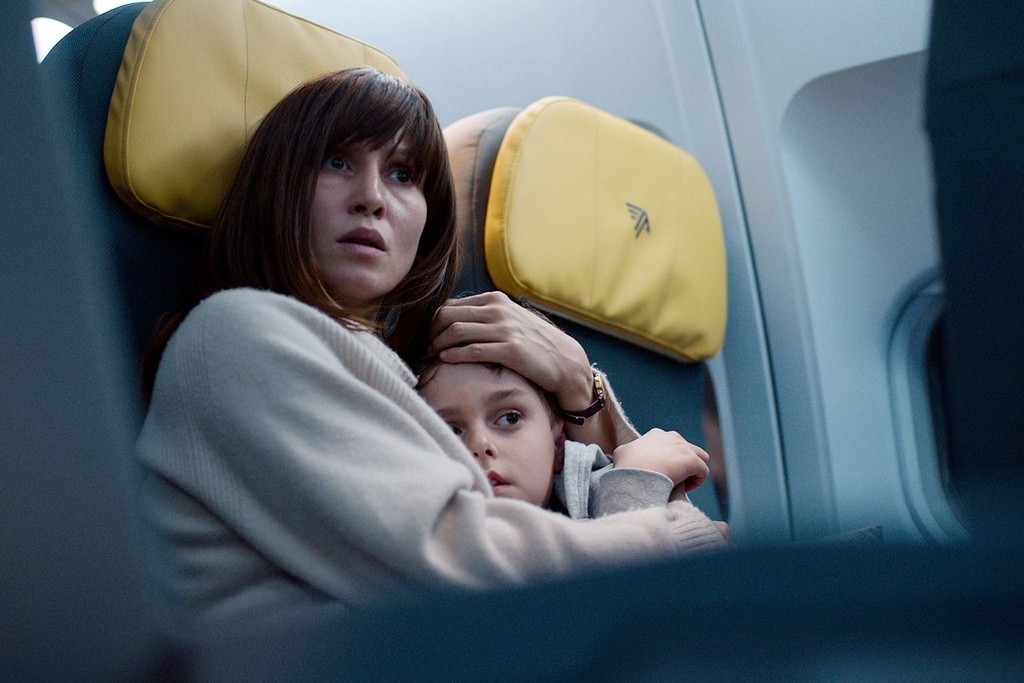 Photo: Netflix
ne of the very top movies on Netflix right now is the German language 'Blood Red Sky', the action horror film from Peter Thorwarth. It came out one week ago on July 23 and has been sitting in Netflix's top 10 in most markets since then.
Fans have been reacting on social media too because this movie is wild. Really wild. Widow Nadja and her son Elias board an overnight transatlantic flight, a flight that is hijacked by a group of terrorists. Things really take a turn when - spoilers ahead - Nadja is shot and wakes up as a vampire, causing all sorts of complications to the hijackers' plan. It's at this point that the movie becomes a very different kind of action flick.
This movie has generally received average reviews. Some find it silly, but others have fallen in love with it.
"An air hostage film mixed with a vampire sounds like a B movie, but it's far from it," said one reviewer on IMDB. "This is proper suspense and action and the mix of German and English language just adds to the suspense."
"The storyline was rather unique compared to other movies of this genre that we've seen from Hollywood," he said. "I felt the mom and her son had depth in terms of their characters and that their chemistry was solid."
Others said they even teared up at how this movie ended. It's certainly not a film to leave viewers indifferent.
10. Black Island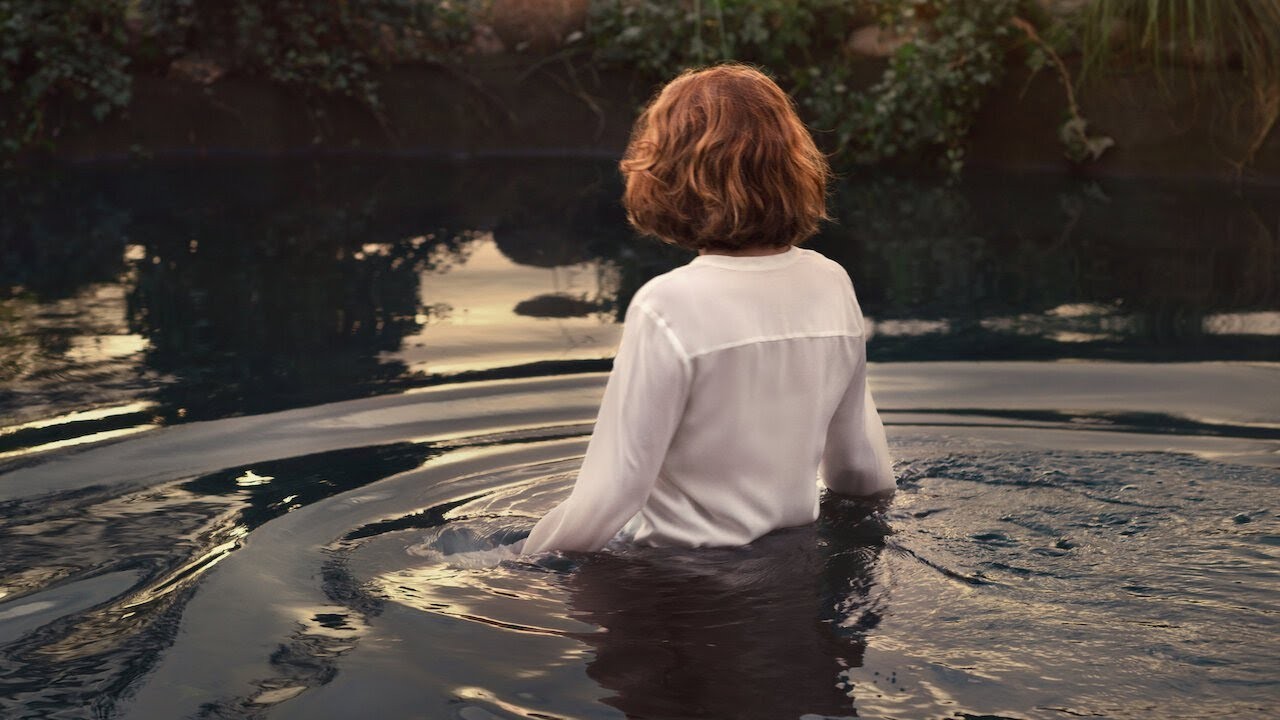 Photo: Netflix
Islands in movies and TV shows rarely lead to much good; Lost sees a group of flight passengers stranded on an island after a crash, Old turns its visitors, well, *old*, Fantasy Island is home to some truly heinous nightmares, and Shutter Island is a less-than-ideal destination for a very mentally ill Leonardo DiCaprio. (Spoiler alert?). Black Island, now streaming on Netflix, showcases some gorgeous German scenery — and tells a chilling tale.
Teenager Jonas (Philip Froissant) lives on a beautiful, remote German island with his family. A year after his grandmother and parents are killed in separate tragic accidents, Jonas lives with his cold grandfather Friedrich (Hanns Zischler). He dreams of being a writer and spends his days riding his bike around the island with his friends, including Nina (Mercedes Müller), who he's also exploring a romantic relationship with. When their German teacher is involved in an accident abroad and a mysterious new substitute arrives, things start to get a little strange. This young instructor, Helena Jung (Alice Dwyer) takes a special interest in Jonas, encouraging him in his writing and seducing him without much effort.
As Jonas and Helena grow closer, Nina grows more suspicious, wondering where Helena came from and why she's here. Nina tries to warn Jonas that not all is as it seems, but he brushes her off, even as their own relationship develops further. Behind Helena's seemingly warm persona is a deadly agenda, one that will change the lives of the people on this island forever.