Top 10 Largest Rice Producing Countries in The World
In some countries, rice is one of the most important parts of culture, cuisine and economy. Take a look at the list of top 10 largest rice producing countries in the world.
Rice is the seed of two grass species: Oryza sativa (Asian rice) and Oryza glaberrima (African rice). Although there are two species, there are over 40,000 varieties found across the world. Long grain, Basmati, wild, and jasmine are just some of the popular types of rice. In some parts of the world people prefer to eat brown rice instead of white. They are rich in carbohydrates. Therefore, they are one of the cheapest sources of calorie intake. Here is the list of top 10 largest rice producing countries in the world.
10. Japan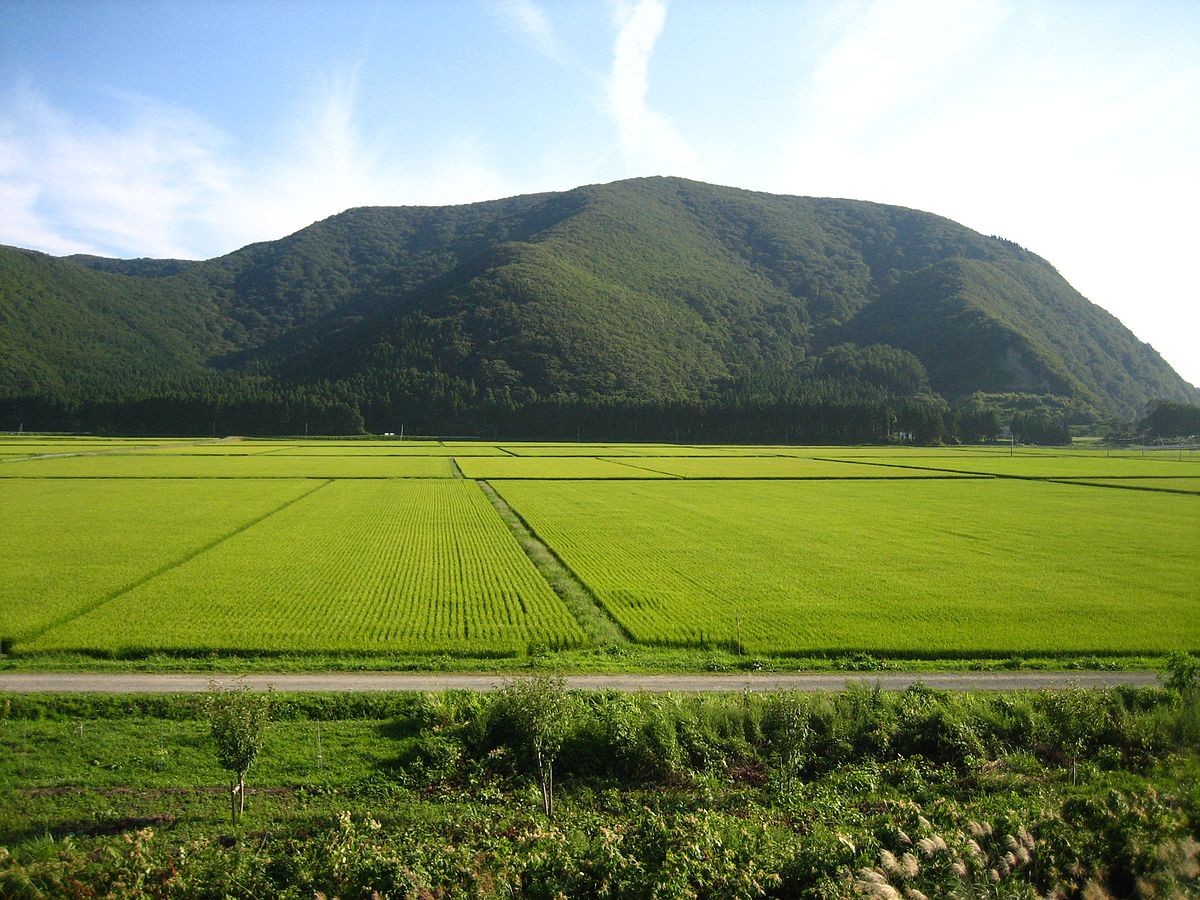 Photo: Getty Images
Japanese rice, sometimes referred to as sushi rice outside of Japan, is known for its sticky texture when cooked. It is commonly used in traditional dishes as well as popular convenience food items like bento lunchboxes and onigiri rice balls. Apart from its consumption in everyday meals, rice is also used in the production of popular snack foods such as rice crackers, which are among the most-produced confectionary items in Japan, as well as for the production of alcoholic beverages such as Japanese rice wine, commonly known as sake.
Japan is among the countries with the highest rice consumption worldwide. Rice is a staple food in Japan with a self-sufficiency ratio of continuously over 96 percent during the past decade. Thus, indicating that the domestic rice demand was almost completely covered by the rice production industry in the country. With the Japanese government enforcing high tariffs on rice imports from abroad, the majority of local production output is also used for domestic disposal. However, export of domestically produced rice for commercial use has been rising throughout the past years in both volume and value, most recently leading to an export value of over 4.5 billion Japanese yen.
9. Brazil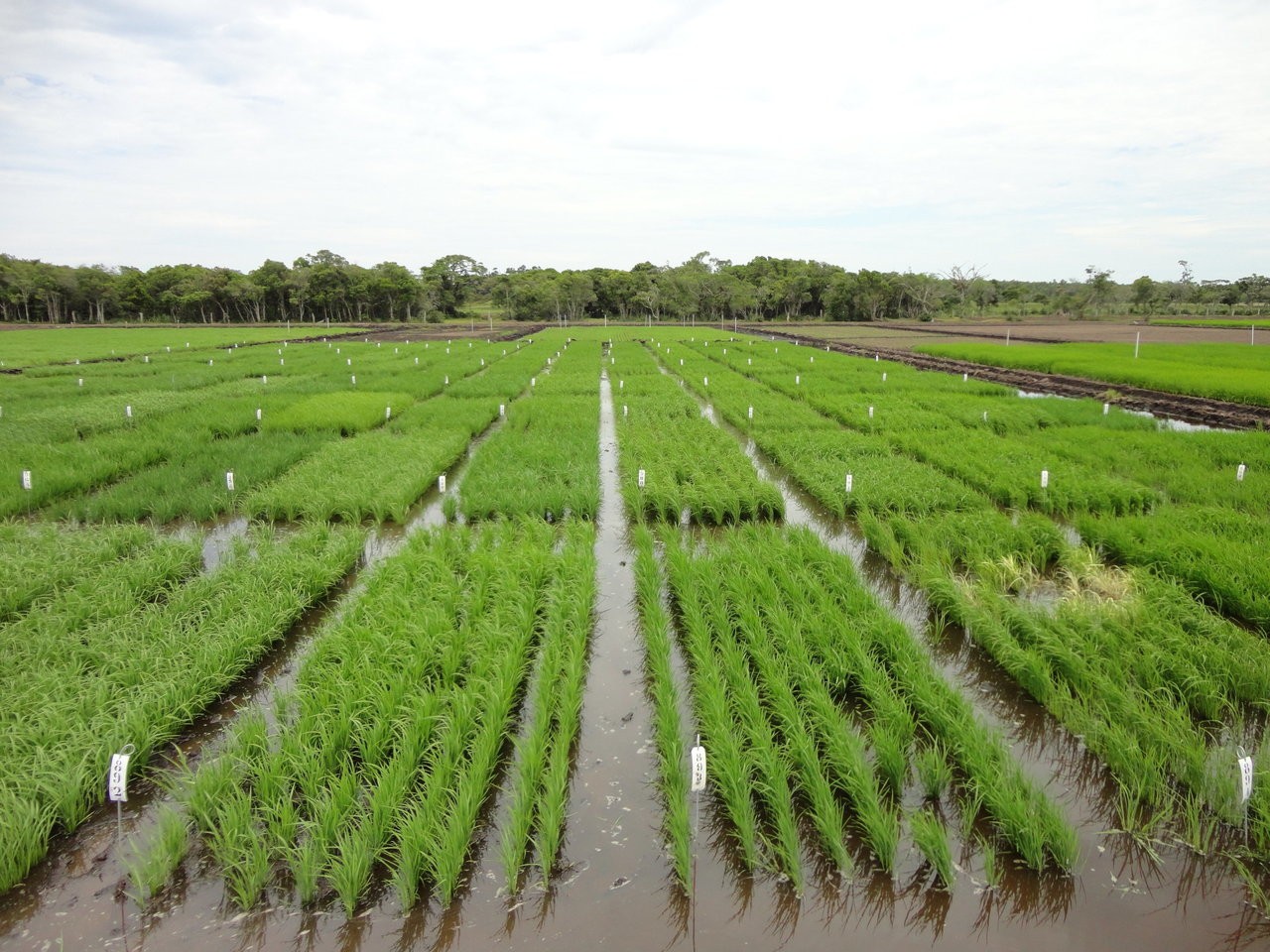 Photo: Phys.org
Production of rice in Brazil was forecasted to reach approximately 10.6 million metric tons in crop year 2019/2020, slightly up from 10.45 million tons a year earlier. In contrast, the crop's yield is expected to reach nearly 6.3 tons per hectare that year, the highest yield reported in the country in the period since 2010.
Brazil is the only state of South America which is rich in rice production.Brazil has a share of 1.7% in the total rice production of the world. They are in the top 9 because of their good quality use of grains.It produces around 251 different types of rice in the country.
8. Philippines
Photo: Getty Images
Rice production in the Philippines is an important aspect of the country's food supply and economy. The Philippines is the 8th largest rice producer in the world, accounting for 2.8% of global rice production. The Philippines was also the world's largest rice importer in 2010.
Rice is the most important food crop, a staple food in most of the country. It is produced extensively in Luzon, the Western Visayas, Southern Mindanao, and Central Mindanao. In 2010, nearly 20.7 million metric tons of palay (pre-husked rice) were produced. In 2010, palay accounted for 21.86% percent of gross value added in agriculture and 2.37% of GNP.
In 2017, the total paddy rice output met 93% of the country's annual requirement. The population consumed 11.7 million tonnes of rice.
Historically, the per hectare rice yields in the Philippines have generally been low in comparison with other Asian countries.
7. Burma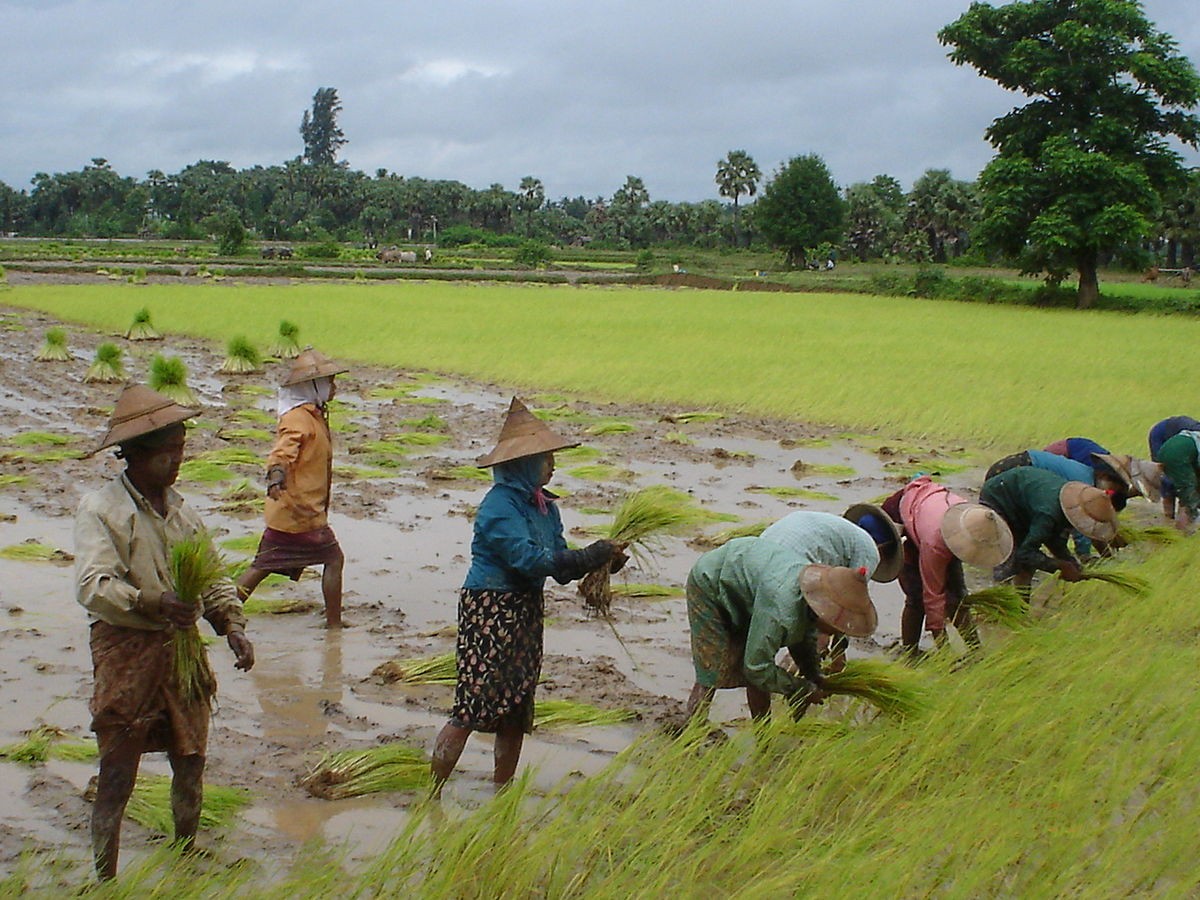 Photo: Wikipedia
Highly irrigated and fertile land of Myanmar is Burma which serves as the most hospitable environment for rice production. Despite a lack of resources and investment in the agricultural sector, this country has shown great output regarding its production. Burma has produced 34.250 million metric tons according to the latest statistics from last year. The government still needs to take necessary steps to exploit the maximum agricultural area for production of rice.
Agriculture continues to play a very important role in Myanmar's economy. For many years, understanding the dynamics and performance of Myanmar's agriculture has been difficult due to the absence of reliable, up-to-date data, at sectoral, sub-sectoral, or microeconomic level. During the past five years, significant changes have occurred in Myanmar's demographics, economy, and public spending and in its integration into world and regional markets for agro-food products.
While Myanmar's agriculture has experienced some considerable diversification over the past decade, rice, and bean or pulses remain core elements of the sector. Rice remains an important crop and commodity for the economy and welfare of Myanmar. Myanmar's paddy production has realized modest gains, yet it continues to under-perform, relative to peers and to its potential. One positive development at the production level has been a significant increase in labor productivity. One potentially disturbing trend has been a significant increase in agro-chemicals use in paddy production. Elsewhere in the rice value chain, many functions are characterized by low levels of operational efficiency and/or inadequate quality management. Myanmar is the world's third largest producer of pulses, after India and Canada.
6. Bangladesh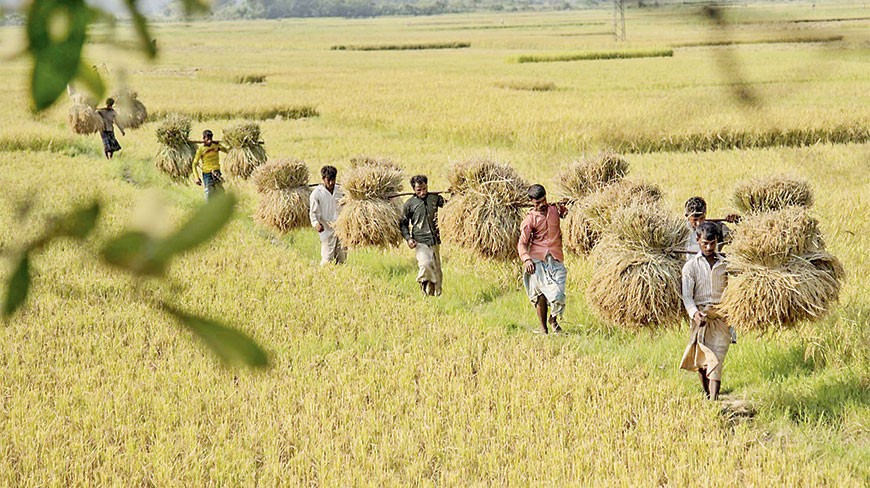 Photo: Dhaka Tribune
Rice is the staple food of about 135 million people of Bangladesh. It provides nearly 48% of rural employment, about two-third of total calorie supply and about one-half of the total protein intake of an average person in the country. Rice sector contributes one-half of the agricultural GDP and one-sixth of the national income in Bangladesh. more...
Almost all of the 13 million farm families of the country grow rice. Rice is grown on about 10.5 million hectares which has remained almost stable over the past three decades.
About 75% of the total cropped area and over 80% of the total irrigated area is planted to rice. Thus, rice plays a vital role in the livelihood of the people of Bangladesh.
Total rice production in Bangladesh was about 10.59 million tons in the year 1971 when the country's population was only about 70.88 millions. However, the country is now producing about 25.0 million tons to feed her 135 million people. This indicates that the growth of rice production was much faster than the growth of population. This increased rice production has been possible largely due to the adoption of modern rice varieties on around 66% of the rice land which contributes to about 73% of the country's total rice production.
5. Thailand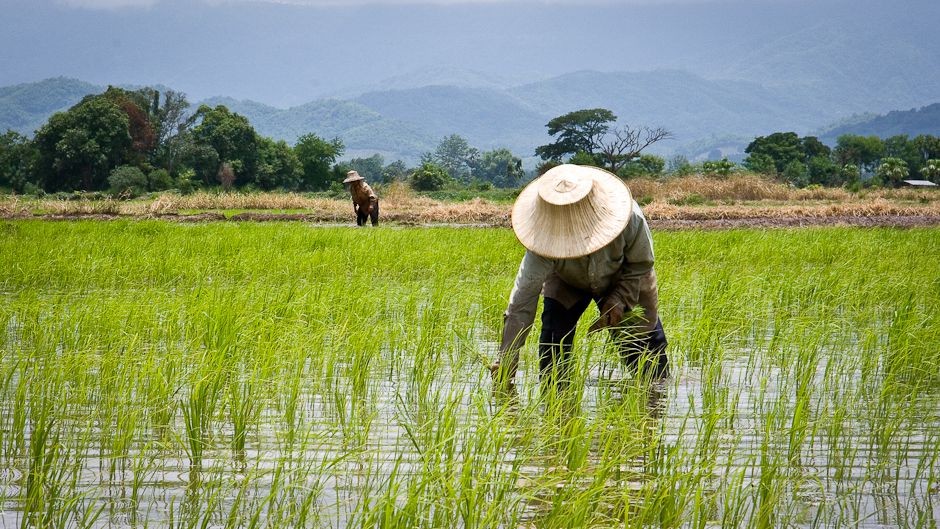 Photo: Our World UNU
Rice production in Thailand represents a significant portion of the Thai economy and labor force. In 2017, the value of all Thai rice traded was 174.5 billion baht, about 12.9% of all farm production. Of the 40% of Thais who work in agriculture, 16 million of them are rice farmers by one estimate.
Thailand has a strong tradition of rice production. It has the fifth-largest amount of land under rice cultivation in the world and is the world's second largest exporter of rice. Thailand has plans to further increase the land available for rice production, with a goal of adding 500,000 hectares (1,200,000 acres) to its already 9.2 million hectares (23 million acres) of rice-growing areas. Fully half of Thailand's cultivated land is devoted to rice.
The Thai Ministry of Agriculture projects paddy production for both the main and second crops to hit 27–28 million metric tons (30–31 million short tons) in the 2019–2020 season, dragged down by a drop in second crop production due to floods and drought. Jasmine rice, a higher quality type of rice, is the rice strain most produced in Thailand although in Thailand it is thought that only Surin, Buriram, and Sisaket Provinces can produce high quality hom mali. Jasmine has a significantly lower crop yield than other types of rice, but normally fetches more than double the price of other cultivars on the global market.
4. Vietnam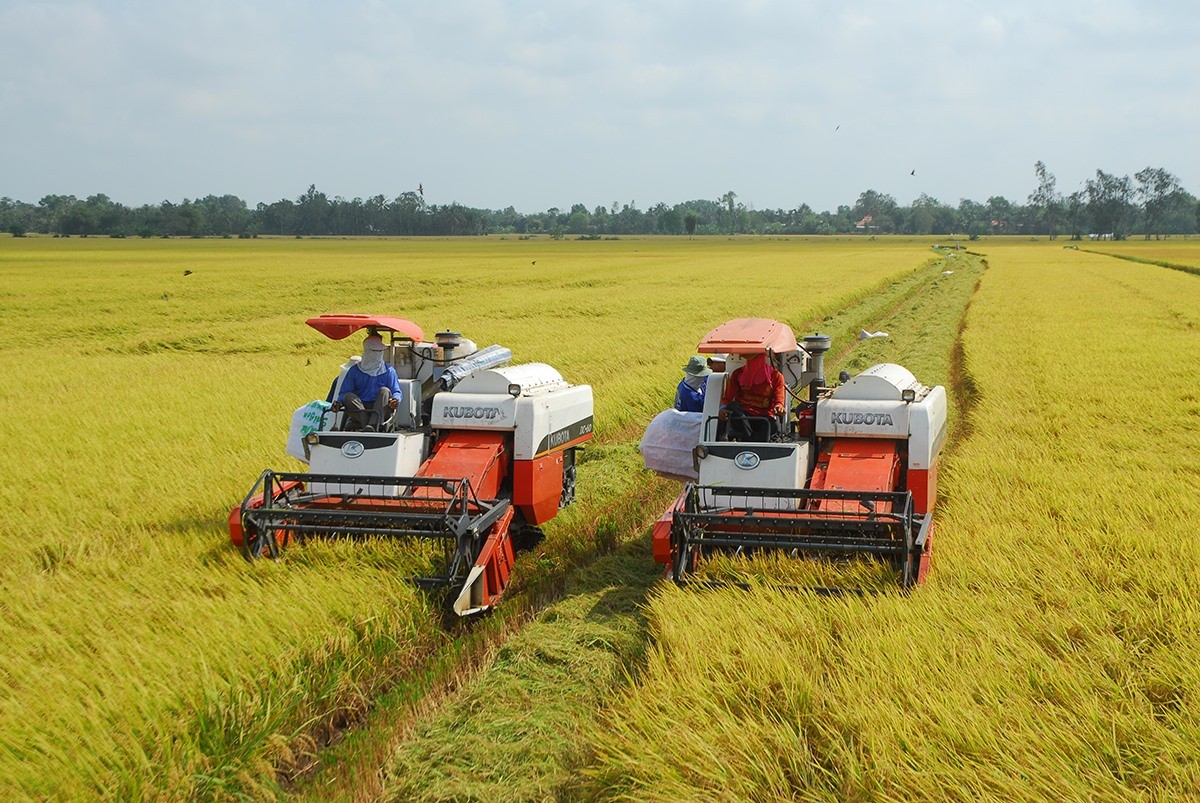 Photo: Bao Lao Dong
Rice is the kind of cereal that is a must-have in every Vietnamese family meals. The Vietnamese rice is quite different from the long grain of Indian rice or the round risotto. And Vietnam is also one of the largest rice exporters with countless paddy fields from north to south of the country. In this article, you will know about Vietnamese rice production and usages.
There are two to four production seasons, and the main ones are winter-spring and summer-autumn. The crops and productivity during these time are the highest. In 2016, the total area for the winter-spring crop was 3 million hectares and 2.8 million hectares for summer-autumn. The total produced in the first crop weighted up to 19 million tons, and 15 million tons in the second crop.
Even though you can find thousands of rice fields across Vietnam, Mekong Delta deserves to be titled the "rice bowl" of the country with 4.3 million hectares producing 24.2 million tons in 2016. The Red River Delta and the Central of Vietnam each had about 1 million hectares for the crop and produced 6.7 million tons of rice.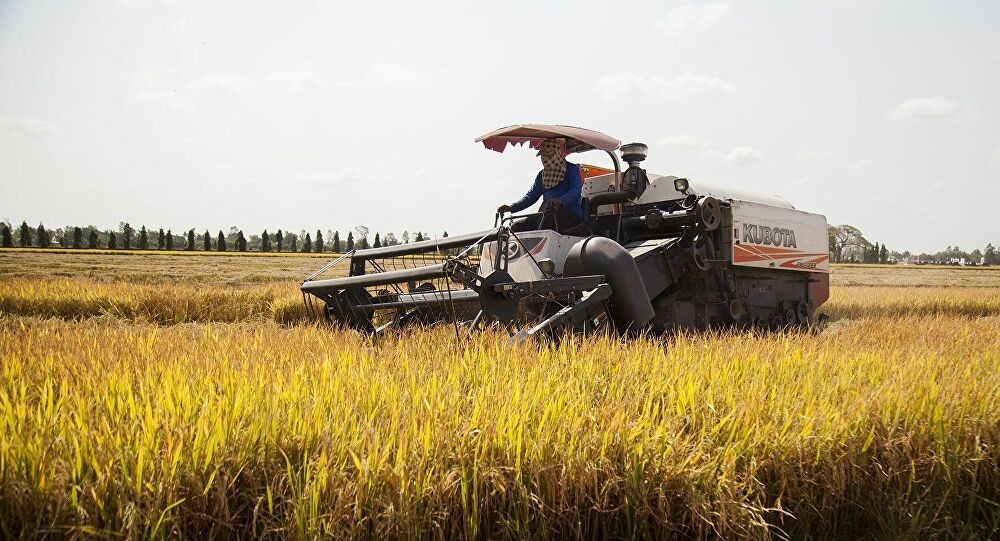 Photo: Sputnik
To produce that amount of crop, a day of the farmer usually starts as early as 5 in the morning. The farmers spend their day working under the scorching sun and the labor work is even more intense where there is little access to technology advancement. All of the production is mostly done manually in those places.
Rice prices in Vietnam
In Vietnam, the rice prices range from at low as VND 12,000 to the highest is VND 35,000. But most households would choose the average kind between VND 15,000 - VND 20,000 to cook their daily meals. You can easily buy them in the local markets or supermarkets.
Besides the traditional bowl of white rice to eat with every family dish, the fried rice and scorched burnt rice is something that would make you fall in love with their smoky smell, flavorful taste, and diverse variation. Rice is also ground, diluted with water, and shaped to make noodles, rice crackers, and rice papers, or fermented to make vinegar and wine. In the past, when there are no office supplies like glue or tape, people use leftover rice to stick papers or letters.
The white rice kernel has many usages, and so does every rice by-product; nothing will go to waste when you are in Vietnam. The straw can be used as fuels in the kitchen, composts, the bed to grow the straw mushroom "nam rom", or made into fashionable items like a flip-flop or a wide-brimmed hat. The rice husk can be used as solid fuel; the rice bran is mostly used to feed the cattle like pigs.
Rice varieties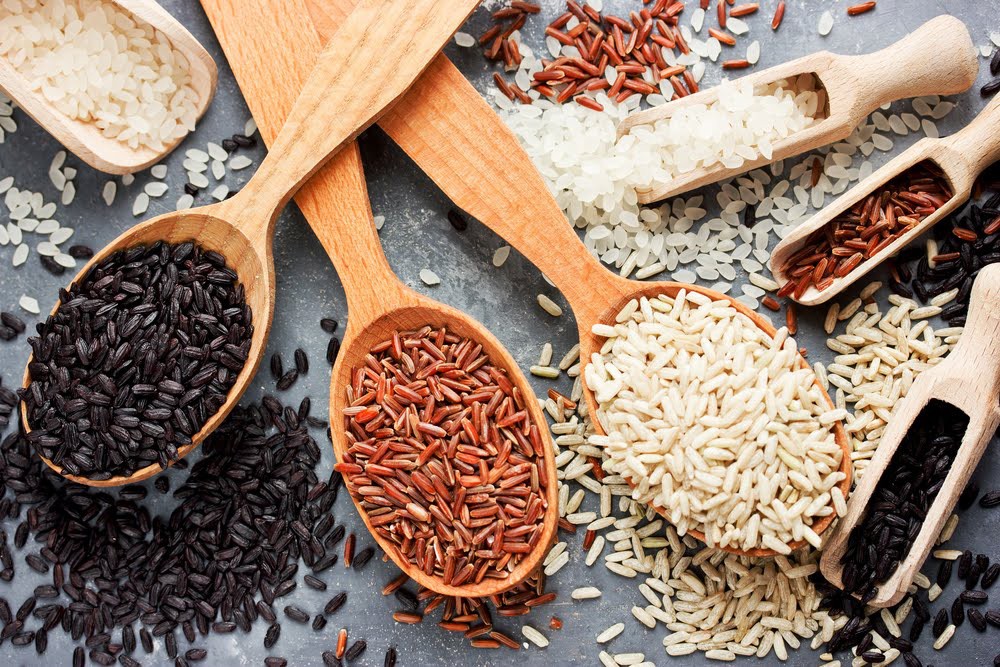 Photo: Getty Images
Modern mechanized farming methods and new strains of rice are becoming popular. There are more than 1600 varieties grown in the Mekong Delta; one unique variety is the floating rice whose fairly long stems float in the flooded fields of the delta.
As rice farming becomes more mechanized, traditional wooden farm tools as well as older strains of rice are also preserved. Among the 1,600-plus varieties of rice grown in the delta, a unique variety is the "floating" rice — its several-foot-long stems keep it above rising floodwaters. However, old rice varieties have their special place. According to an expert of Vietnamese rice-growing region:
Old rice varieties still have strong characteristic...They can grow in acid sulfate and saline soil and submerged areas. They are tasty and have a popular flavour that should be preserved for cross breeding.
Popular Vietnamese rice products
1. Tam Thai red rice Bao Minh
The first type of rice on the list is Bao Minh red Thai rice. The quality of rice has long been liked by many consumers. Rice has a particularly delicious aroma and delicious softness. In addition, it also has a high nutritional content, good for the health of users.
The price of one bag of eight kilograms of Thai rice is VND 44,000.
2. Brown rice
Rice is suitable for dieters because of its high nutritional content but it does not cause obesity, weight gain. The rice grain retains the inner bran, giving the perfect quality of rice and porridge when cooking.
The current price of 1 kg of brown rice is VND 29,000.
3. ST24 rice
ST24 rice has long white grains that are soft and fragrant, and have pineapple aroma that is favored by many consumers. For many years, rice is the best rice in provincial and regional competitions.
The selling price of 1 kg of ST24 rice bag is VND 28,000.
4. Nang Xuan Rice
Nang Xuan Rice is a type of rice that Vietnamese experts bred between the two varieties of Tam Xoan and KhaoDawk Mali to produce soft, sweet and fragrant rice.
The selling price of 1kg of Nang Xuan rice is VND 21,000.
5. Hai Hau eightan rice
Surely you've heard the name of Hai Hau rice eight? This delicious rice is grown mainly in Hai Hau district, Nam Dinh. Hai Hau eight-grain rice is usually small and long. When ripe, eight-oval rice is greenish-white and flexible. In particular, the softness and aroma of eight octane rice will increase the appetite in the meal.
6. Aromatic Jasmine Rice
Continuing to be a delicious rice that VinID would like to introduce to you is Huong Lai fragrant rice. This rice variety is grown mainly in the fertile land of Long An. This is also a famous rice specialty in the Mekong Delta. When cooking rice will have the scent of jasmine, seeds are soft and have a cool sweet taste. To buy this type of rice, you must choose according to the criteria of long slender grain, its pristine and white.
3. Indonesia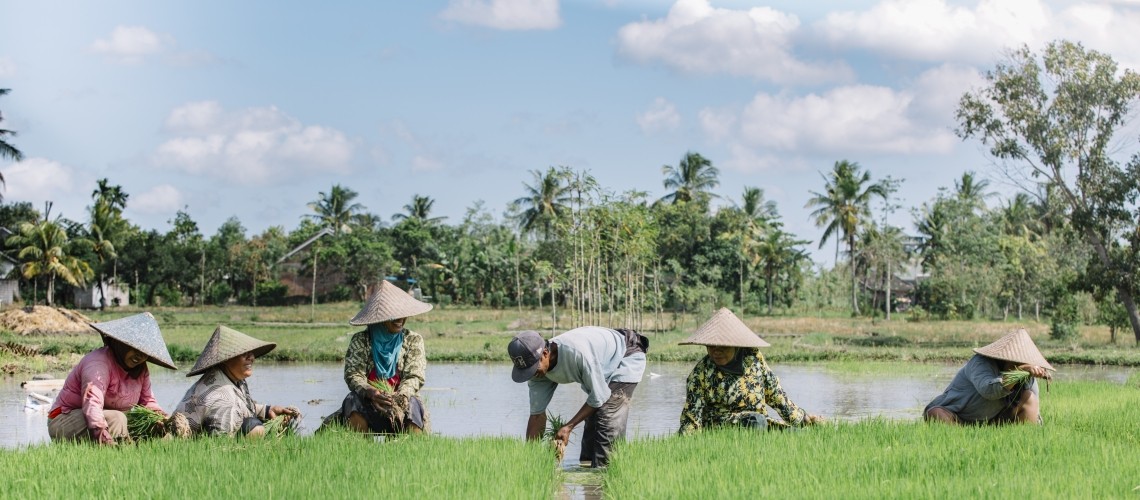 Photo: World Bank Blogs
Although Indonesia is the third-largest country in terms of global rice production, it still has to import rice almost every year (although usually to keep the reserves at a safe level). This situation is caused by farmers' use of non-optimal production techniques in combination with large per capita rice consumption (and the massive population). In fact, Indonesia is among the largest rice consumers across the globe. The nation's per capita rice consumption was recorded at nearly 150 kilogram (of rice, per person, per year) in 2017. Only Myanmar, Vietnam, and Bangladesh had higher per capita rice consumption.
Rice production in Indonesia is dominated by the smallholder farmers, not by big private or state-owned enterprises. Smallholder farmers account for around 90 percent of Indonesia's rice production, each farmer holding an average land area of less than 0.8 hectares.
Considering that Indonesia contains a population that consumes large quantities of rice, and considering the risks involved being a rice importer when food prices rise (which burdens poorer households as they spend over half of their total expenditure on food items), Indonesia places top priority on reaching self-sufficiency in rice. In fact, the country aims to become a rice exporter.
2. India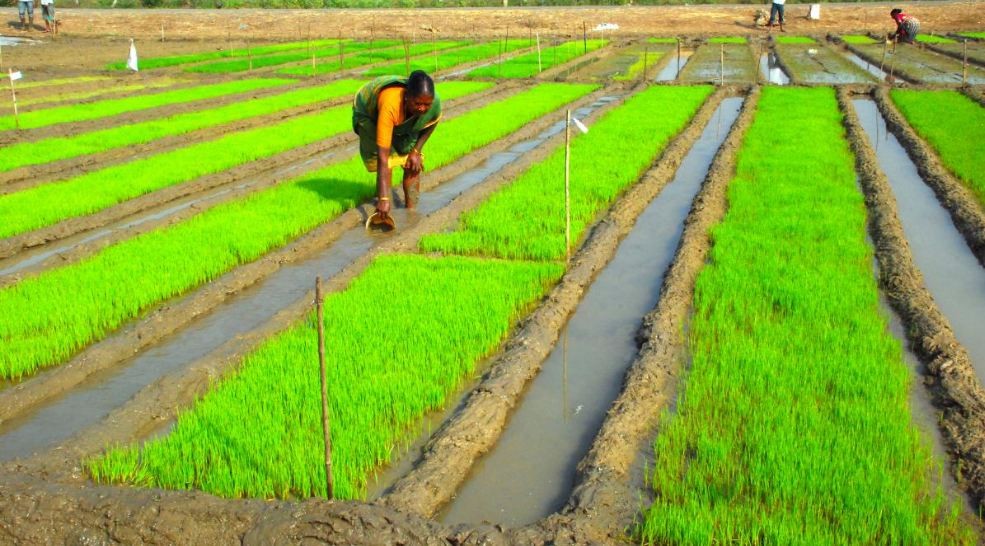 Photo: TrendingTopMost
India is the world's second largest producer of rice, and the largest exporter of rice in the world. Production increased from 53.6 million tons in FY 1980 to 120 million tons in FY2020-21. Most of this increase was the result of an increase in yields; the number of hectares did not increase during this period.
Rice is one of the chief grains of India. Moreover, this country has the largest area under rice cultivation, as it is one of the principal food crops. It is, in fact, the dominant crop of the country. India is one of the leading producers of this crop. Rice is the basic food crop and being a tropical plant, it flourishes comfortably in hot and humid climate. Rice is mainly grown in rain-fed areas that receive heavy annual rainfall. That is why it is fundamentally a kharif crop in India. It demands temperature of around 25 degree Celsius and above, and rainfall of more than 100 cm. Rice is also grown through irrigation in those areas that receive comparatively less rainfall. Rice is the staple food of eastern and southern parts of India.
1. China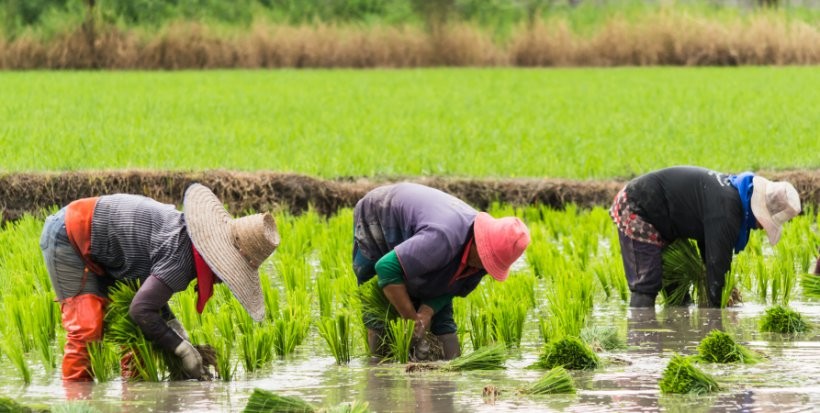 Photo: FSI
Rice production in China is an important part of the national economy.
China is the world's largest producer of rice, making up 30% of global rice production. It produces the highest rice yields in Asia, at 6.5 tonnes per hectare. Rice is produced throughout the nation and is believed to have been domesticated around the Yangtze River Valley and Yellow River from 7000 BC. The main variants of rice grown in China are indica and japonica subspecies, with ongoing developments in hybrid rice. Rice cultivation is labour intensive, and is dependent on a variety of cropping and planting methods, as well as fertiliser and pesticides. Rice is highly prized by consumers as a food grain, making it a staple food for two-thirds of the nation.
Top 10 Most Dangerous Sports Worldwide

Sports may be a time of joy and pleasure, but accidents can occasionally happen. Even if you are not directly confronting your opponents, competition in ...