Top 10 Richest Football Players In The World For 2022
Football is a popular sport all around the world, and many famous players are admired for their talents, a number of winning goals, and their outstanding styles. Here are the 10 richest football players around the world and their mouth-watering net worth.
Football is unarguably one of the most popular sports in the world and brings along with it fame and fortune for the players of the game.
Apart from entitlements which include wages and salaries that the footballers get from club and country, one major source of income for them is also their endorsement deals with major brands and organizations. Here are the list of top 10 richest football players in the world and their mouth-watering net worth in 2022. Portuguese forward and Manchester United striker, Cristiano Ronaldo holds the top spot closely followed by former England star, David Beckham with Argentine forward, Lionel Messi occupying the third position.
1. Cristiano Ronaldo – Net Worth: $450 Million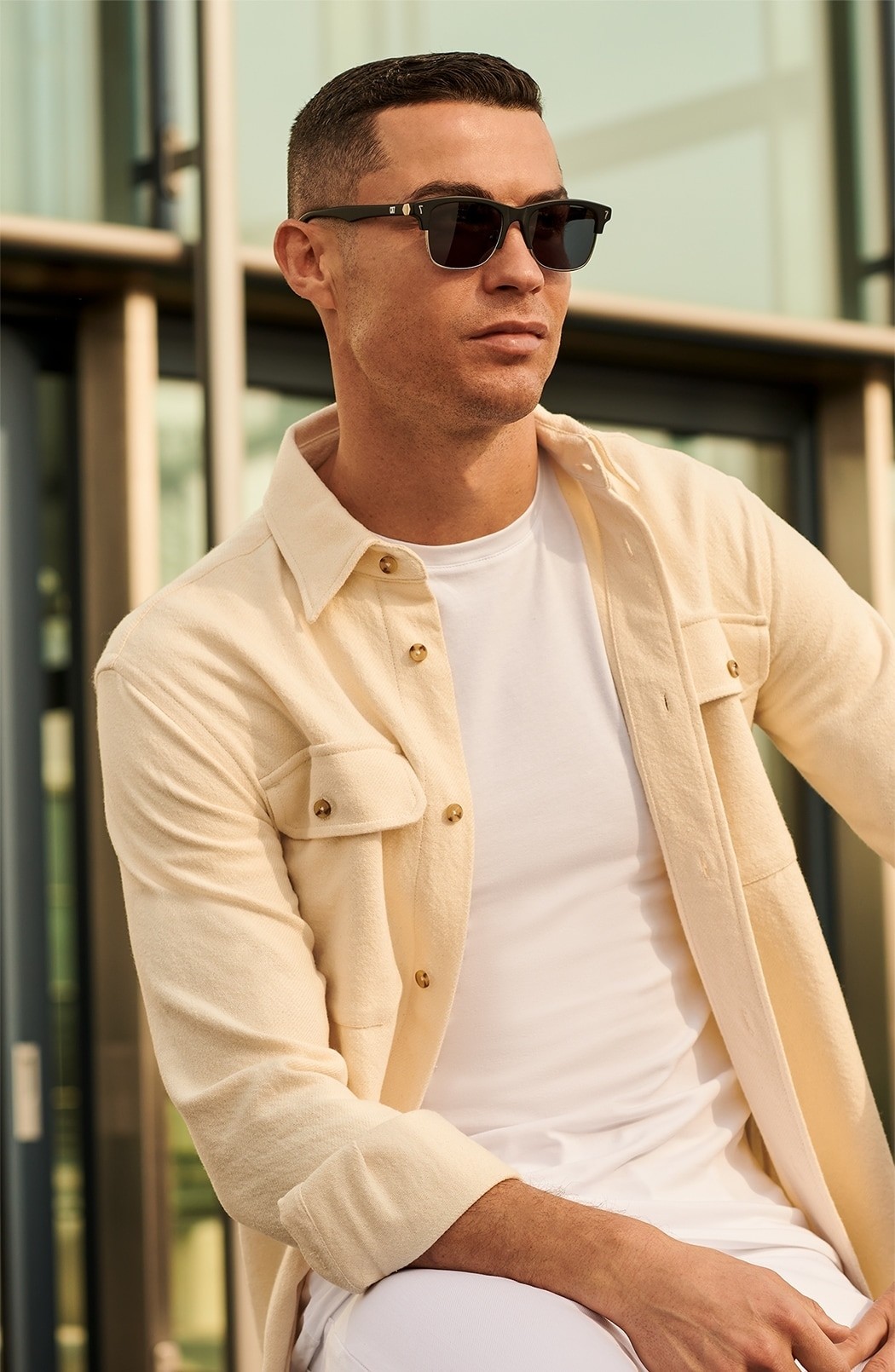 Photo: www.cristianoronaldo.com
Portuguese footballer Cristiano Ronaldo is often regarded as one of the best footballers to have ever played the game and his performances over the better part of a decade have only helped in reinforcing that belief among football fans. Ronaldo grew up in Madeira, Portugal but after graduating from the youth set up at Sporting CP he was immediately snapped up by English club Manchester United after his talent as a winger was spotted by their legendary manager Sir Alex Ferguson.
Ronaldo spent six years at Manchester United and that was where he developed his game as a skillful, quick, lethal winger who could score goals and create opportunities for his team mates. He won plenty of trophies for Manchester United and also shone for the Portugual before he moved to Real Madrid as the world's most expensive player. At Real Madrid he has broken some of the most important goal scoring record that had stood for many years and also led the club to important trophies.
Ronaldo is also the captain of the Portuguese national team and led them to victory in Euro 2016—their first-ever triumph in a major tournament. He has also won plenty of individual awards that have further cemented his status as one of the world's premier footballers.
2. David Beckham – Net Worth: $450 Million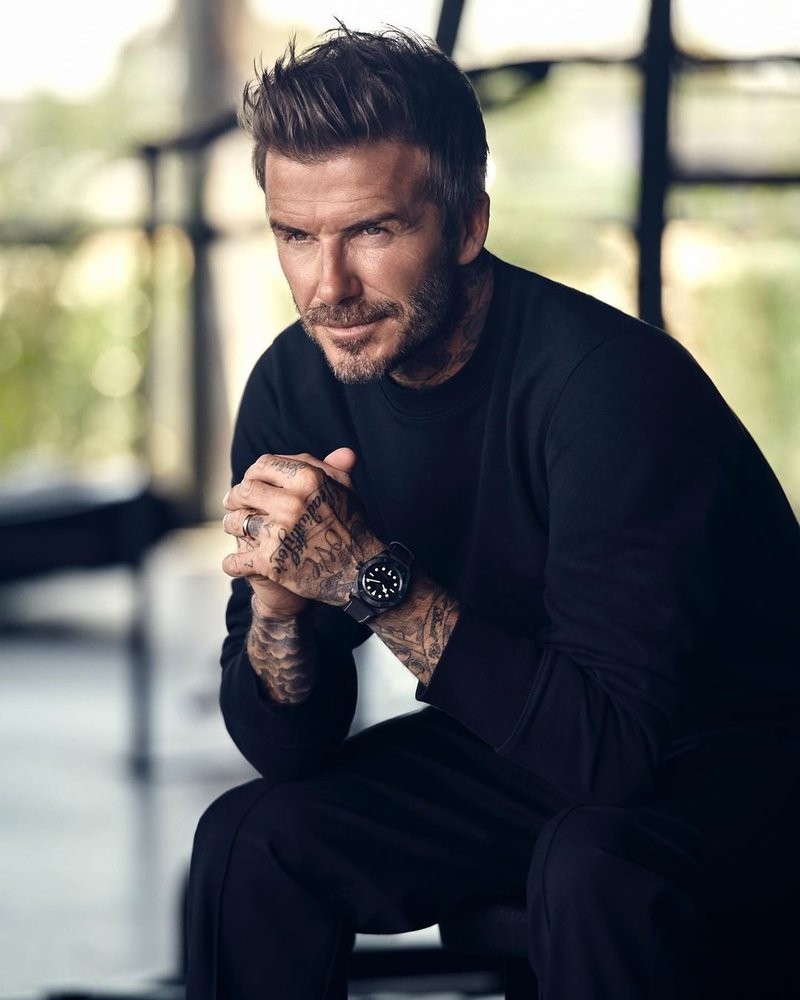 Photo: FashionNetwork.com
David Robert Joseph Beckham is a former English professional football player. During his playing days, he became one of the most famous footballers in the world owing to his successful stints at some of the most famous clubs and also for his skills as a midfielder that elevated him above many of his contemporaries.
Beckham started off as a footballer in his home town of London and played for some local clubs before he entered the training scheme for young players at Manchester United. At Manchester United, David Beckham tasted success as the club went on an unprecedented winning spree through the mid and late 1990s. He won the coveted 'treble' with Manchester United and became one of their most famous players before going on to play for Real Madrid, AC Milan, Paris Saint-Germain and Major League Soccer team LA Galaxy in the United States.
David Beckham was also an integral part of the supposed 'Golden Generation' of England national football team and captained the team for a major part of his career; however, the team did not taste the success that was expected of it. Beckham has also been one of the biggest faces in the endorsement industry and has consistently been ranked among the richest footballers in the world throughout his career.
David Beckham has won a number of trophies throughout his career as one of the world's foremost midfielders of his time and his most important achievement is the fact that he played a vital role in Manchester United's run to win treble in 1998-99.
3. Lionel Messi – Net Worth: $400 Million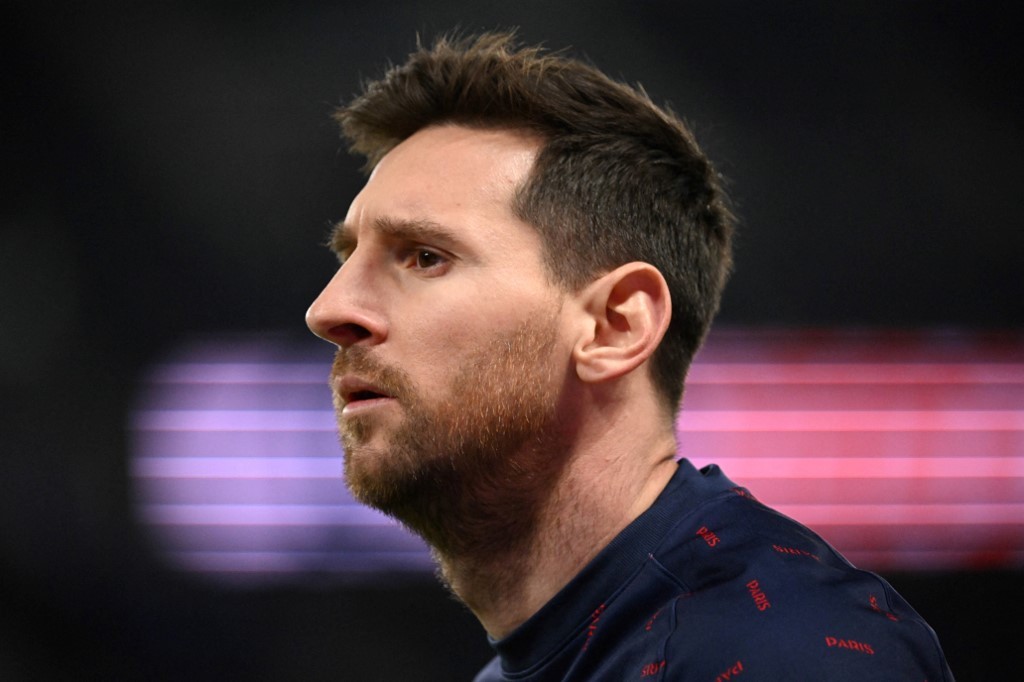 Photo: Getty Images
Lionel Messi is an Argentine former professional footballer counted amongst the best players in the world in football history. The only player in history to win five FIFA Ballons d'Or, he was also the first player to win three European Golden Shoes. During his playing career he shattered many world records and currently holds the records for most goals scored in La Liga, a La Liga season (50), a calendar year (91), a single season (73), and a Champions League match (5), among several others.
Born into a football-loving family in central Argentina, he developed a passion for the sport at an early age and spent his childhood playing football with his brothers. He joined the youth team of Newell's Old Boys as a young boy and began playing for FC Barcelona's under-14 team when he was 13. Having made his competitive debut as a 17-year-old, Messi quickly established himself as an integral player for the Barcelona club.
His first big success came in the 2008–09 season, during which he helped Barcelona achieve the first treble in Spanish football. Over the ensuing years he proceeded to establish himself as Barcelona's all-time top scorer in official competitions and is also Argentina's all-time leading goalscorer with 55 goals in 112 matches. He retired in 2016 following Argentina's loss to Chile in the Copa América Centenario final. But, soon a campaign began to urge him to change his mind and Messi later on reversed his decision.
4. Dave Whelan – Net Worth: $220 Million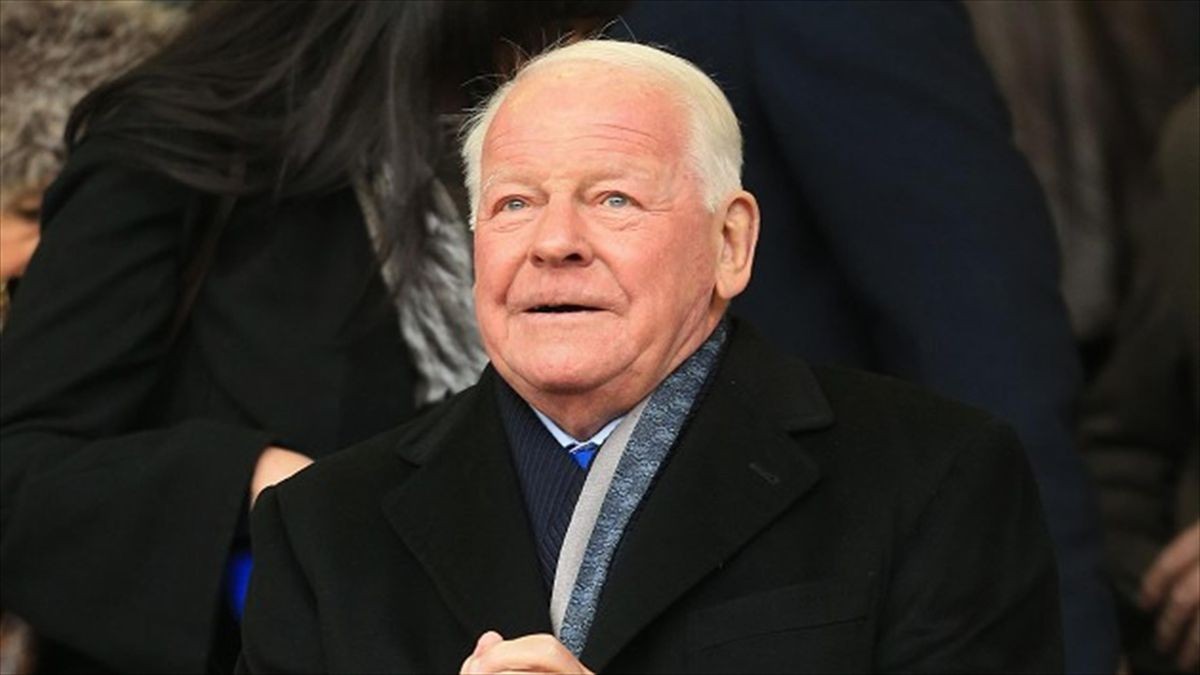 Photo: Eurosport
Dave Whelan is a successful businessman and a former professional association footballer. He began his career playing in the English Football League from 1956 to 1966. Playing for Blackburn Rovers, then in the First Division, his career in the upper echelon came to an abrupt end at the 1960 FA Cup Final, when he broke his leg after a hefty tackle. After a year out of the game he reentered the Fourth Division, playing for Crewe Alexandra before finally retiring in 1966. Before finishing his career as an athlete he had already begun his successful foray into business, beginning as the owner of a chain of what would become supermarkets.
In 1977 he acquired JJB Sports and built it into a successful chain of sports goods shops. JJB Sports was named for its original founder John J. Broughton. Later it would become DW Sports, named after Dave Whelan himself.
In 1995 he was able to acquire the football team he supported from childhood, Wigan Athletic AFC, which club he still owns a controlling interest in, although he was recently forced to step down from the role of chairman due to bad publicity surrounding some controversial public statements. Under his aegis, Wigan entered the Premier League in 2004, and although they were relegated in 2013, in that year they won their first ever major domestic trophy, the FA Cup.
5. Alexandre Pato – Net Worth: $145 Million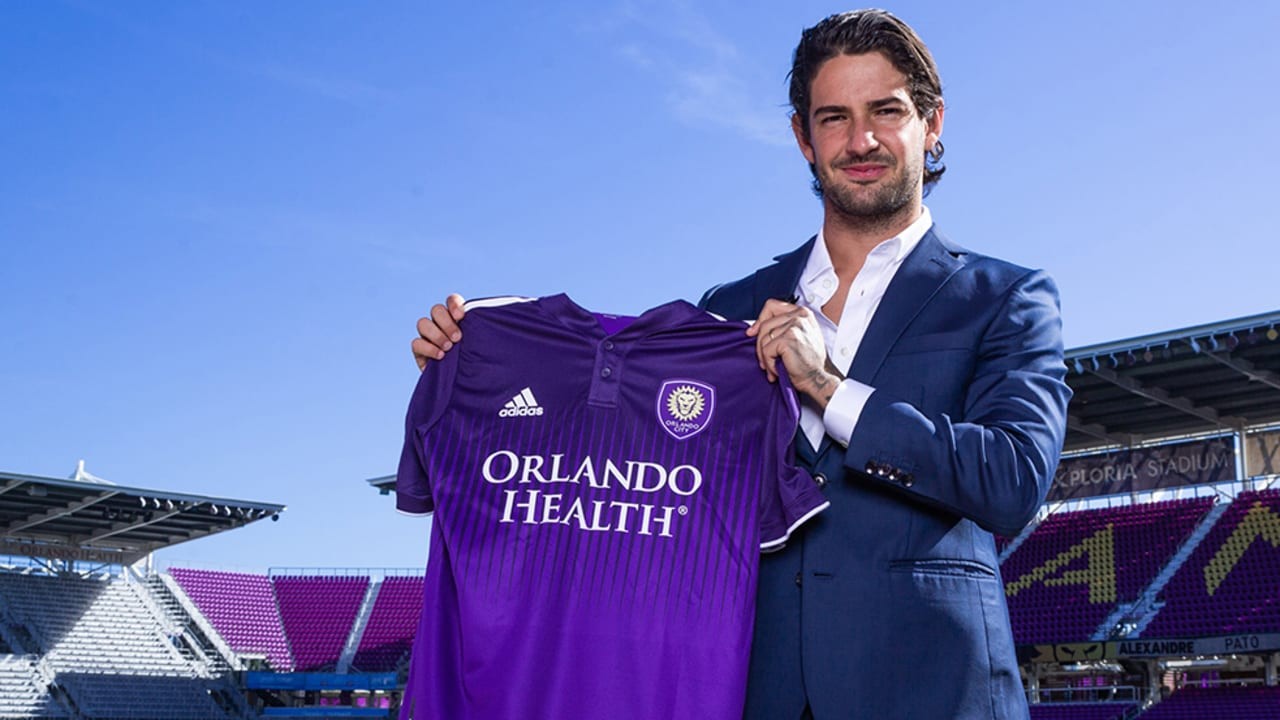 Photo: Major League Soccer
Alexandre Rodrigues da Silva (born 2 September 1989), commonly known as Alexandre Pato or just Pato, is a Brazilian professional footballer who plays as a forward for Orlando City of Major League Soccer.
Pato began his career as a youth player for Internacional in 2000, making his debut in 2006 at age 16. He went on to score 12 goals in 27 appearances and helped them win the 2006 FIFA Club World Cup. In August 2007, he signed for Italian side AC Milan. In 2009, he scored 18 goals in 42 matches in all competitions, which earned him both the Golden Boy and Serie A Young Footballer of the Year awards.
During the 2010–11 season, he helped Milan win the Serie A, where he was the club's joint top scorer with 14 goals in 25 games. In January 2013, Pato returned to Brazil signing for Corinthians for €15 million, where he won the Campeonato Paulista with the club. In 2014, Pato joined São Paulo on a two-year loan deal, where he went on to play 95 games, scoring 38 goals for the club. In January 2016, Pato transferred to English Premier League club Chelsea on a loan deal, before going to Spanish side Villarreal later that same year. In 2017, he signed for Chinese club Tianjin Tianhai, and, in 2019, went back to São Paulo.
A full international for Brazil since 2008, Pato was part of their squads which won the 2009 FIFA Confederations Cup and competed at the 2011 Copa América. He also won two consecutive Olympic medals for the country, a bronze in 2008, and silver four years later.
6. Wayne Rooney – Net Worth: $145 Million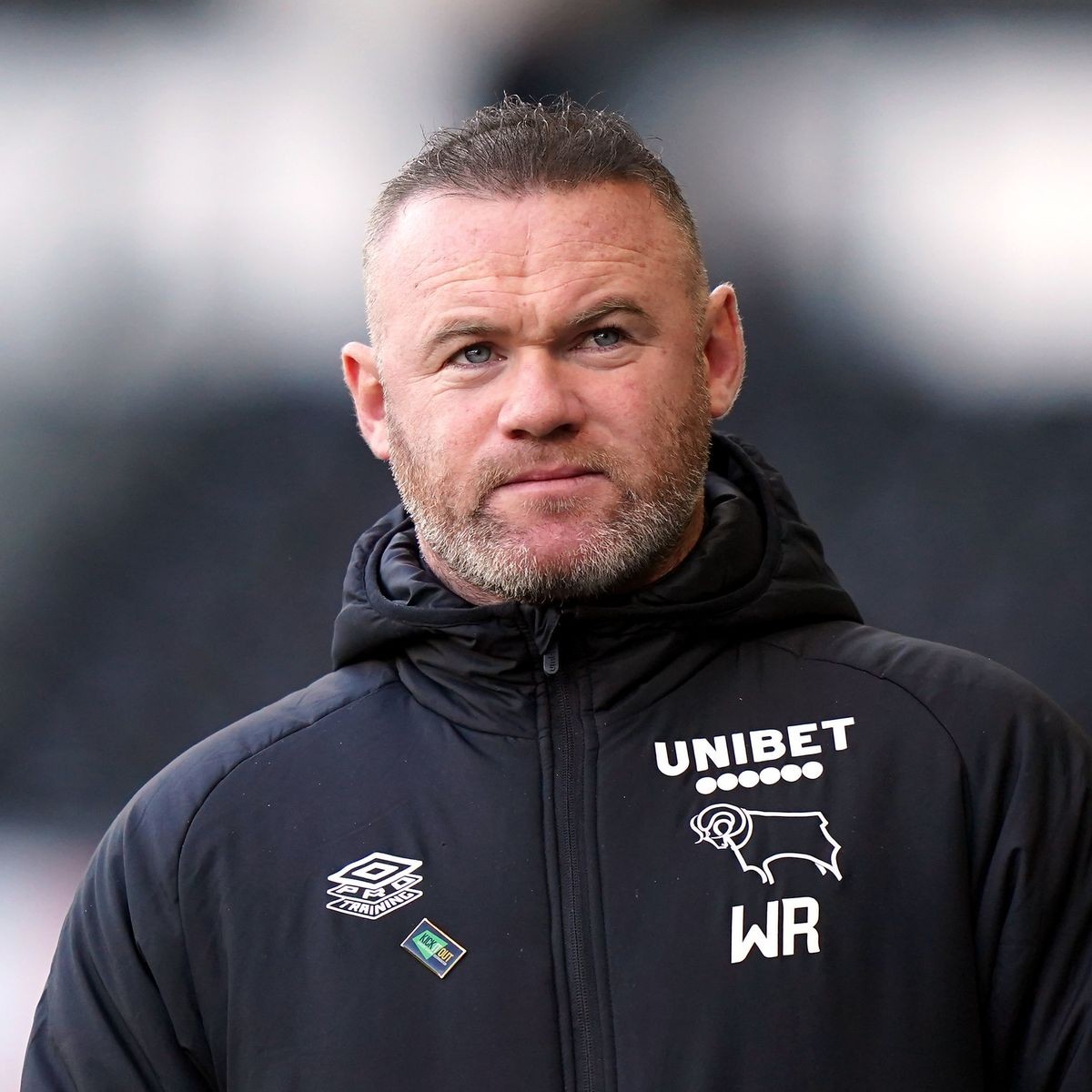 Photo: Derby Telegraph
Wayne Rooney is a former English footballer widely regarded as England's best player. He is currently the manager of English Football League Championship club 'Derby County Football Club'. He was one of the world's most popular football players and has been named the 'England Player of the Year' four times. He scored 99 goals for a local junior league team at the age of nine which led to the 'Everton Football Club' signing a contract with him.
He made his professional debut with 'Everton' in 2002, and within weeks became the youngest-ever goal-scorer in the history of premier league, a record which has now been surpassed. In 2004, he signed a contract with 'Manchester United' and found great success with them. His career with 'Manchester United' began in a great way; he scored an unforgettable hat-trick against 'Fenerbahce' in the 'Champions League.'
By the end of the 2004-05 season, Rooney had amassed 17 goals in 43 appearances. He played in the 2006, 2010, 2014, and 2018 'World Cups' for his national team. He helped 'Manchester United' win four 'Premier League' titles in five seasons.
7. Gareth Bale – Net Worth: $125 Million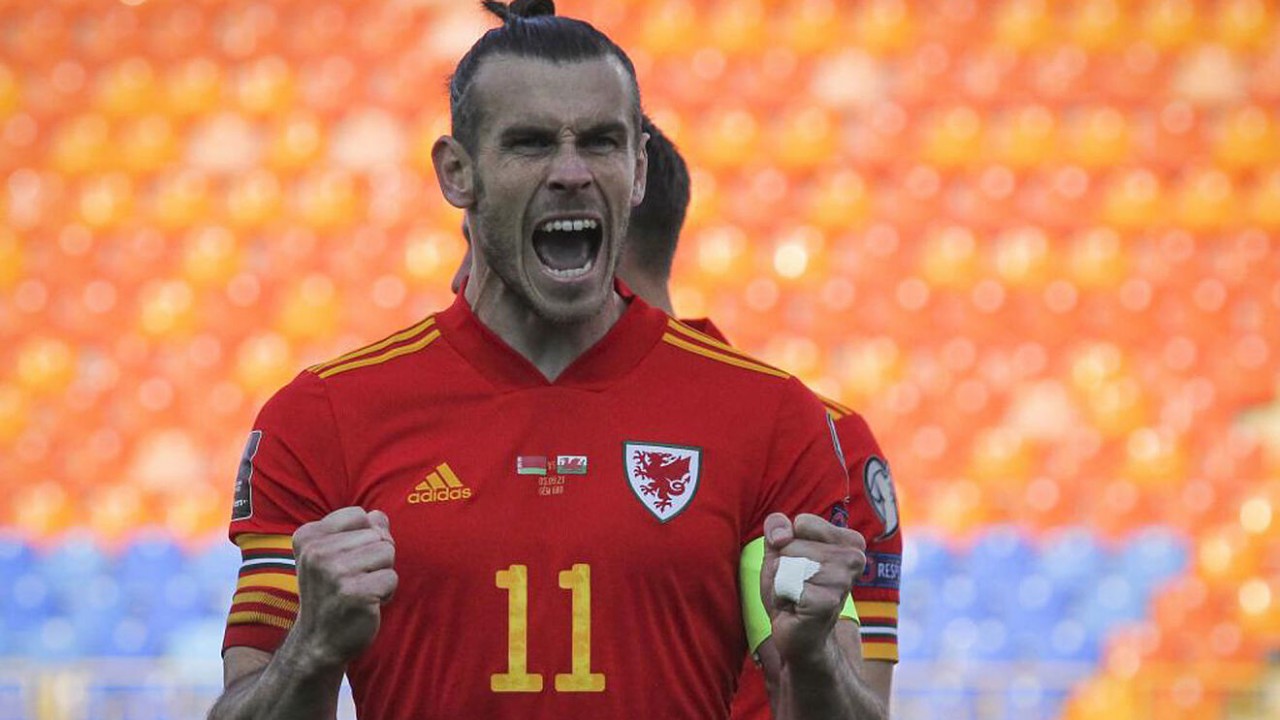 Photo: MARCA
When someone plays for one of the biggest football clubs on the planet, there is understandably much curiosity surrounding them among the fans. And if that player attracts the highest transfer fee as of 2016, then you know that we are talking about none other than the charismatic Welsh and Real Madrid footballer, Gareth Frank Bale.
Renowned throughout the world for his speed and accuracy, Bale has carved a niche for himself playing in a club that boasts of several top players in the world. 'The Real Madrid' star has been playing professional football for more than a decade now and has astonished millions of people with his skills. A player for the big matches, Bale has won several awards and honors in his illustrious career. Playing alongside some of the biggest names in the world at the moment, he has not let them overshadow his talent by playing brilliant football whenever he gets on the field.
Bale lives with his fiancée Emma Rhys-Jones in Madrid. The couple has two daughters, Alba Violet and Nava Valentina, born in 2012 and 2016 respectively. Their son Alex Charles was born in 2018.
Bale has endorsed many global companies, such as 'Adidas' and 'EA Sports' in his decade long career. In fact, he was on the cover of EA Sports' most popular game, 'FIFA 14,' alongside Lionel Messi.
8. Francesco Totti – Net Worth: $101.6 Million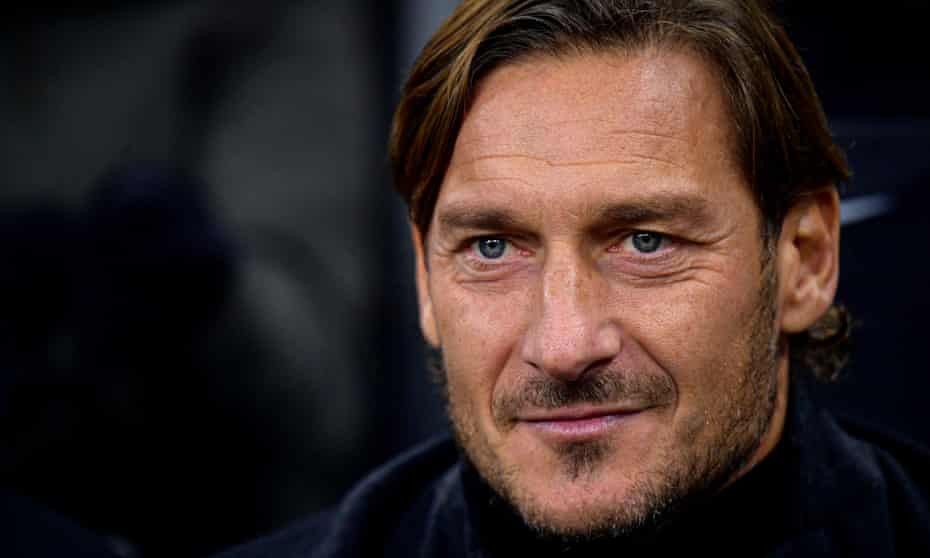 Photo: The Guardian
Francesco Totti is an Italian footballer and often regarded as one of the finest footballers of the country. Totti is one of the few players who have played for one club throughout their professional life and is currently into his 24th season with Roma. Totti was a keen follower of football since childhood and joined the youth ranks of Roma as a 13 year old.
He is regarded as one of Roma's most iconic players for more than two decades. Totti started off as an attacking midfielder but also played as a striker for both his club and country during his illustrious career. He was one of the vital members of the Italian World Cup winning squad that won the tournament held in Germany in 2006 and his role as a playmaker was widely lauded. Totti is also the youngest ever player to have become the full time captain of a club and remains one of the most iconic players to have played for the club.
He was included in the FIFA 100 by Pele, which is a list of the greatest living footballers.
He is the second highest goal scorer in the history of the Italian league, known as Serie A with a total of 244 goals.
Totti has made 593 appearances in the Italian league, which is the 3rd highest.
9. Pele – Net Worth: $100 Million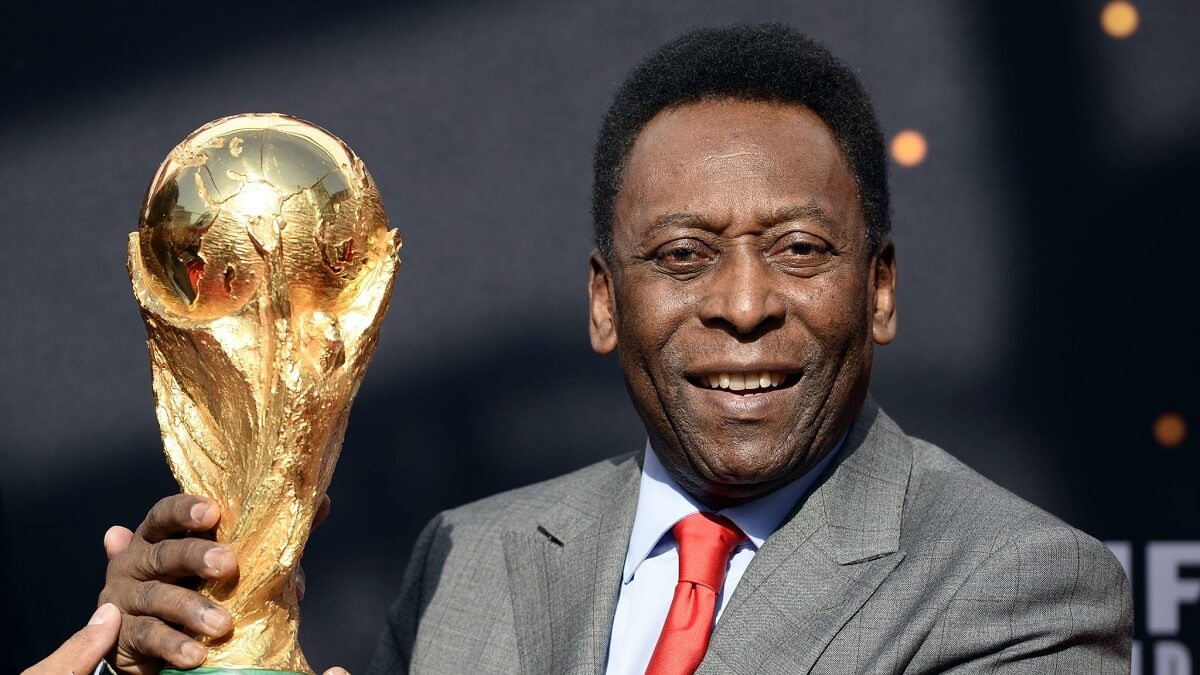 Photo: Ecoresortinn.com
Pele is a legendary sporting figure and an iconic soccer player who during his active years ruled the game to the point of being called the 'King of Football'. Till date, he is widely regarded by football fans, critics, experts and players (current and retired) as the best player of all time. With his impeccable style, electrifying play and impressive performance, he scored a total of 1281 goals in 1363 games. It was his deep embedded penchant for the game and knack for scoring spectacular goals that made him a star around the world.
He was praised for his exceptional heading ability, powerful shot and unbowed goal scoring. A Brazilian national team footballer and key player for the Santos club, he played a major role in every game he played. While at field, he gave his hundred per cent to every match and played like an unbeaten pro since his very first professional game.
Over his career that spanned for a little over two decades, he showcased some invincible performances and catapulted the popularity of the game astronomically. Other than his spectacular showmanship on the field, Pele is regarded as the ultimate humanitarian as well, for he has raised his voice to enhance the living standard and social conditions of the poor, a number of times. In his active years, he created numerous records, some of which till date remain undefeated and unaltered. To know more about this celebrated footballer, scroll further.
10. Eden Hazard – Net Worth: $100 Million
Photo: 90mins
Eden Hazard is a Belgian professional footballer, known for representing the Belgian national team and popular football clubs, such as 'Chelsea FC' and 'Real Madrid.' He is a midfielder and is known for his offensive play. He has earned the respect of his opponents who often describe him as 'a superb passer' and 'defender's nightmare.'
Born to footballer parents, he started playing football at a very young age. It all began when he sneaked into the playground used by 'Royal Stade Brainois' from his backyard without telling anyone at home. His parents realized that he had sneaked into the football team's playground when the coach of the team showed up at their home to praise the young boy's talent. He soon started practicing regularly to become a professional player.
Even though his first competitive game, which he played at the age of ten against a girls' team, ended up in a disastrous 5-0 loss, he made his way into the first team of 'LOSC Lille' at the age of 16. He eventually earned an opportunity to play for 'Chelsea FC' and came up with performances similar to the performances of Ballon d'Or winners, Lionel Messi and Cristiano Ronaldo. Hazard is revered for his exceptional dribbling, speed, and creativity.
Top 10 Best Stadiums In Britain

Britain is famous for its football sport and teams, but it also has some of the best and biggest football stadiums in the world.
Vietnam Crashes out of AFF Cup

Defending champions Vietnam ended their AFF Cup run after losing 0-2 to Thailand in the first leg of the semifinal and failing to level in ...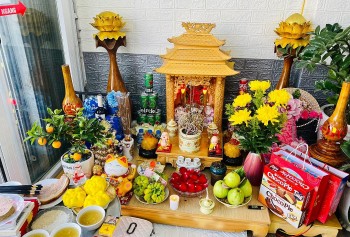 Handbook
Learn more about an ancient Vietnamese tradition that may bring you good fortune!