Top 15 Best Documentaries Streaming Right Now on Netflix
Documentaries are one of the favourite parts when you think of something else to watch on Netflix, aside from movies and TV show. Take a look at these 15 best Netflix documentaries that you can stream right now.
Netflix loves a documentary. In fact, it's become one of the most prolific producers of new documentaries around, so there's a huge amount of choice.
Documentaries connect us all. The element that most viewers tend to gravitate toward when it comes to documentaries is the essence of real life that one gleans from the assemblages of historical footage, photographs, talking heads, pre-recorded audio, and sequences of physical excursion or simple quotidian tasks.
Below is the list of the best documentaries that are currently streaming on Netflix.
1. The Bleeding Edge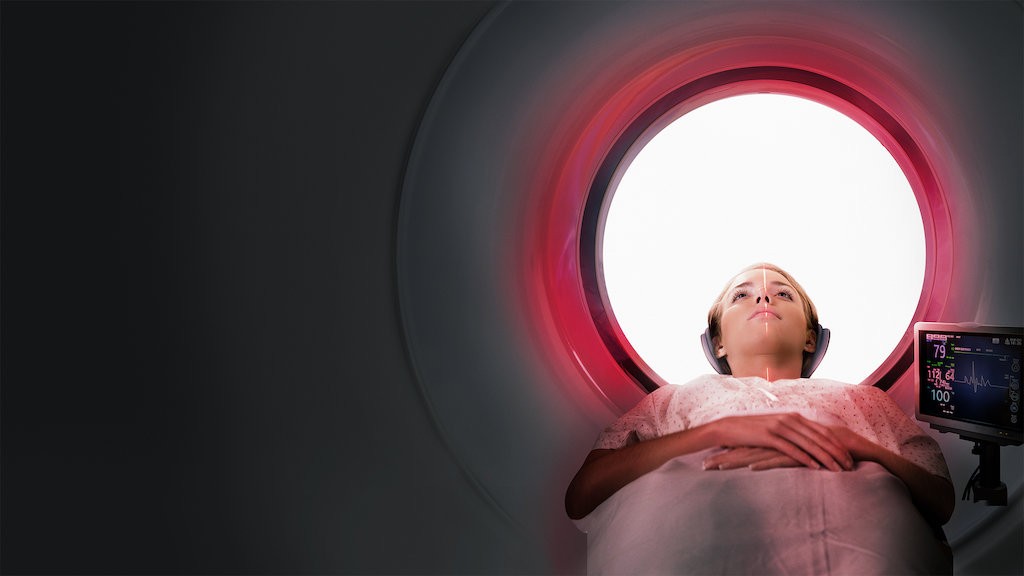 Photo: Netflix
Imdb score: 7.6/10
If you watch enough passionate muckraking social-justice documentaries, or simply listen to the news every day, you may feel like you've lost the capacity to be shocked. But "The Bleeding Edge," Kirby Dick's disturbingly powerful and important documentary about the medical-device industry, contains a line near the end that truly shocked me, because it defines, with a word (in fact, three little letters), what's happened to America.
The movie is about an industry that now generates revenues of $300 billion a year by producing and marketing the highly sophisticated utensils and apparatuses that get implanted into people's bodies. (Over the last decade, 70 million Americans have been outfitted with internal medical devices.) It's also about the scandalous and clandestine inhumanity of those companies. There are, of course, many devices that save lives and vastly uplift people's daily welfare: pacemakers, hip replacements, cornea transplants.
"The Bleeding Edge" is about that paradigm-shifting corruption of the American system, but it roots its critique in an intimate look at the lives and medical complications of ordinary folks who'd put their faith in their physicians, only to emerge betrayed. The movie is organized around a handful of devices that were shown to be harmful (and only perfunctorily tested), and in each case the symptoms caused by the device are even more hellish than the symptoms in the case before it.
2. Bob Ross: Happy Accidents, Betrayal & Greed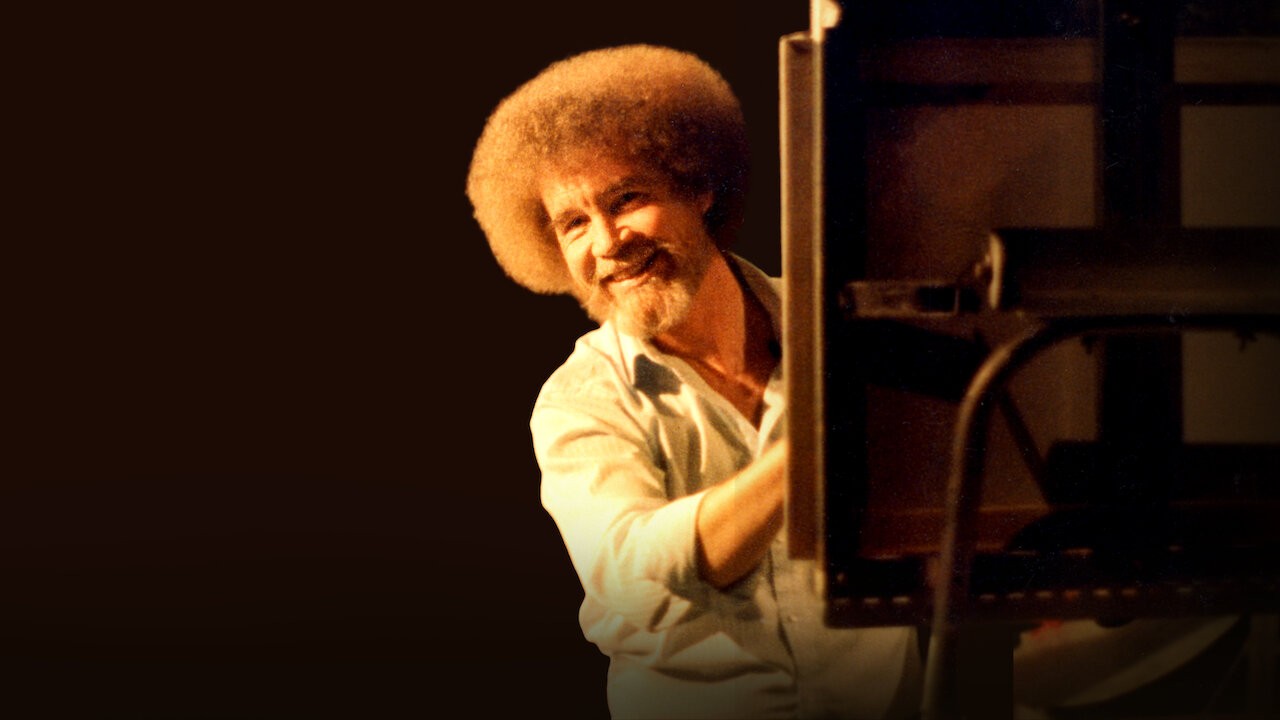 Photo: Netflix
Imdb score: 7/10
Bob Ross' paintings were defined by a rushed and yet ephemeral quality — the wispy shrubs and fluffy clouds, the bold lines representing spindly trees. The paintings were conceived by the TV instructor as projects to be completed in less than 30 minutes and to be calming rather than provocative.
The title of Joshua Rofé's Netflix documentary Bob Ross: Happy Accidents, Betrayal & Greed is meant to suggest friction between a public image and the truth, to imply a juicy and possibly salacious story to be revealed in 90 minutes. Instead, it's much closer to the work of its main subject: a bit hurried, inoffensive and ultimately unsubstantial. It's loosely informative, rarely revelatory and, despite what the title might lead you to expect, never provocative.
Bob Ross hosted PBS' The Joy of Painting for only 11 years, from 1983 to 1994, but in that time he filmed a whopping 403 lo-fi episodes of whispered wisdom, hastily assembled canvases and, maybe, depending on whether you watched the show for its literal purpose or in a college dorm room after the consumption of illicit substances, artistic instruction. His distinctive look, which included the easiest-going of easygoing smiles and a fluffy Afro that looked like it belonged in a Bob Ross painting, helped make him an icon for the MTV generation and a ubiquitous meme for younger audiences, who have turned him into a symbol with no semiotic meaning at all. Which seems perfectly appropriate, actually.
Steered by Ross' son, Steven Rofé, takes us through the barest bones of Ross' biography, including limited details on his time in the Air Force and his formative years in Alaska, leading to a passion for painting and a connection to artist Bill Alexander. Alexander's so-called wet-on-wet style and his TV series The Magic of Oil Painting gave Ross his aesthetic and a structure for his future TV series — and, with the help of Walt and Annette Kowalski (she was a technical assistant and executive producer on the show), he became a beloved figure before he died in 1995 at the age of 52.
3. Challenger: The Final Flight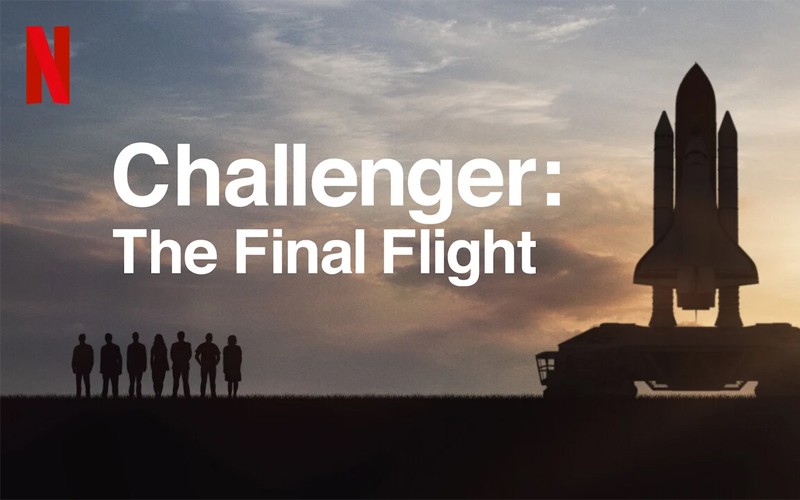 Photo: Netflix
Imdb score: 7.9/10
The filmmakers behind Netflix docuseries "Challenger: The Final Flight" don't make a whole lot of interesting choices in recounting the televised 1986 American tragedy, but they do make a gracious one in not showing the explosion of the Challenger space shuttle at the beginning. Anyone who has seen the footage can't forget it, including the disturbing trail of smoke in the sky left where seven human beings were once in flight.
When said footage is shown at the end of part three, it's paired with images of onlookers in profound shock, and then total confusion: at first people didn't know what they had just seen, and when they did, they demanded to know what NASA did wrong. In this four-part history lesson, which is at least easier to learn from than the Wikipedia article on the event, directors Daniel Junge and Steven Leckart serve up some answers with some never-before-seen footage and a swath of interviews, bundled in a generic package. "Challenger: The Final Flight" is like looking at the behind-the-scenes action and a type of PR stunt at the same time, while lamenting the lost lives that included private citizen Christa McAuliffe. It doesn't entirely solve the problem of how to tell a tragedy in the middle of a cover-up, but it does provide a comprehensive look at the course of events, often with remastered footage that makes the '80s footage appear as modern as possible.
4. Metallica: Some Kind of Monster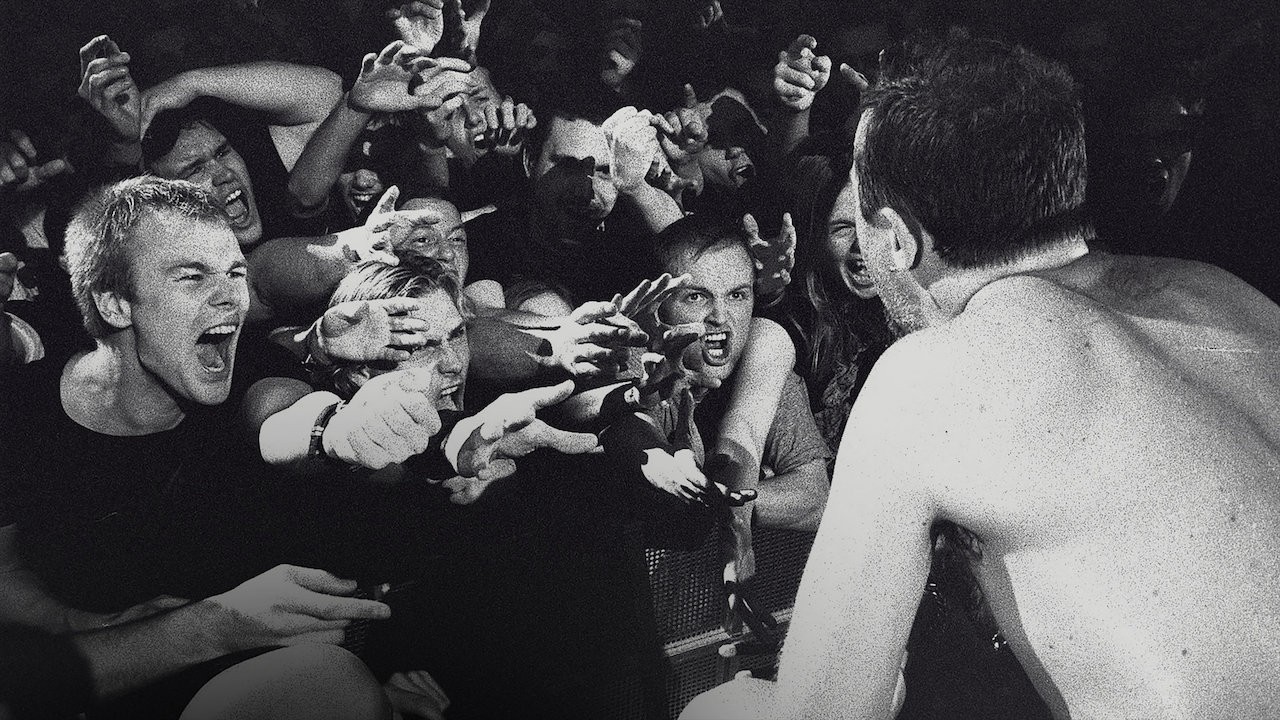 Photo: Netflix
Imdb score: 7.5/10
In 2001, Metallica were a band in extreme turmoil. They had just sued Napster and their own fans for copyright infringement; the bass player exited stage left when vocalist James Hetfield went on a control trip and blocked his side project; and various injuries had sidelined them from touring, including a jet ski accident and neck injuries from excessive head-banging. Compared with what would follow, this would turn out to be a period of relative calm.
Some Kind of Monster (2004), directed by Joe Berlinger and Bruce Sinofsky, is a fly-on-the-wall documentary of what happens when a band, rich beyond their wildest imaginations, run out of ideas in the studio and out of patience with each other. Rather than breaking up, resting on the considerable laurels of 80m album sales and a merchandising brand as ubiquitous as Coca-Cola, Metallica instead decide to hire a $40,000-a-month therapist to guide them through the treacherous waters of middle-age metal.
Often the "solution" to writer's block is to abandon the very things that made the writer successful. In Metallica's case, these were meticulously structured songs that verge on symphonic, dexterous guitar heroics, Hetfield's tortured if often cartoonish lyrics and an overall air of seriousness. Devoid of inspiration, with St Anger, they instead rent an aircraft hangar and use it as a studio, attempting to cobble together songs from aimless, extended jams. They all take turns coming up with lyrics, pens in hand, pads on knees, tossing around desperate snippets of English – which is how we arrive at clangers like "my lifestyle determines my deathstyle" and "I'm madly in anger with you".
5. Don't F**k with Cats: Hunting an Internet Killer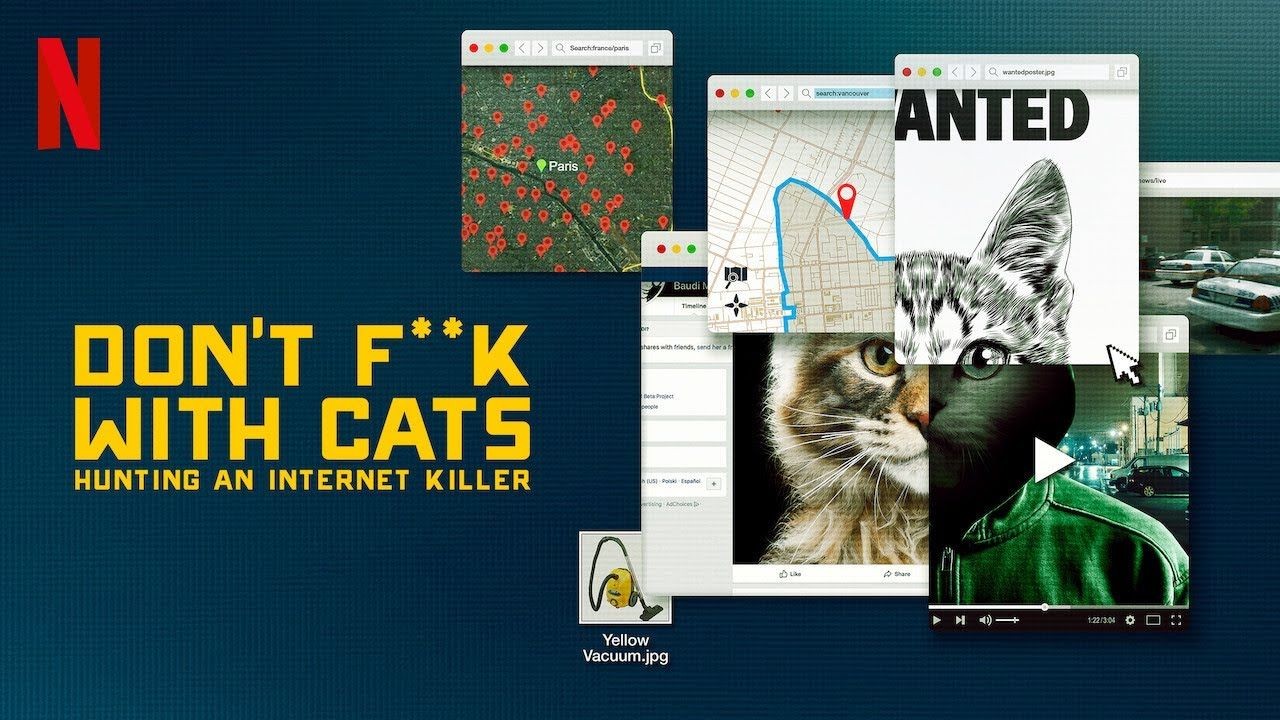 Photo: Netflix
Imdb score: 8/10
What happens when you mix cats, a couple of Facebook watchdogs and a deranged killer who publishes homicidal videos to the Internet? One of the most talked-about (and disturbing) true-crime shows in recent memory.
"Don't F**k with Cats: Hunting an Internet Killer," about a group of Facebook sleuths attempting to track down Luka Magnotta, the Montreal native arrested for the killing and dismembering of Jun Lin in 2012 – this after Magnotta anonymously recorded himself torturing and killing several cats – has been clawing at Netflix viewers ever since its December release. Just two weeks after debuting, "Cats" was listed as one of Netflix's Top 5 most-watched documentaries of 2019. One month later, the pulpy three-part series remains one of streamer's buzzier titles.
6. Gaga: Five Foot Two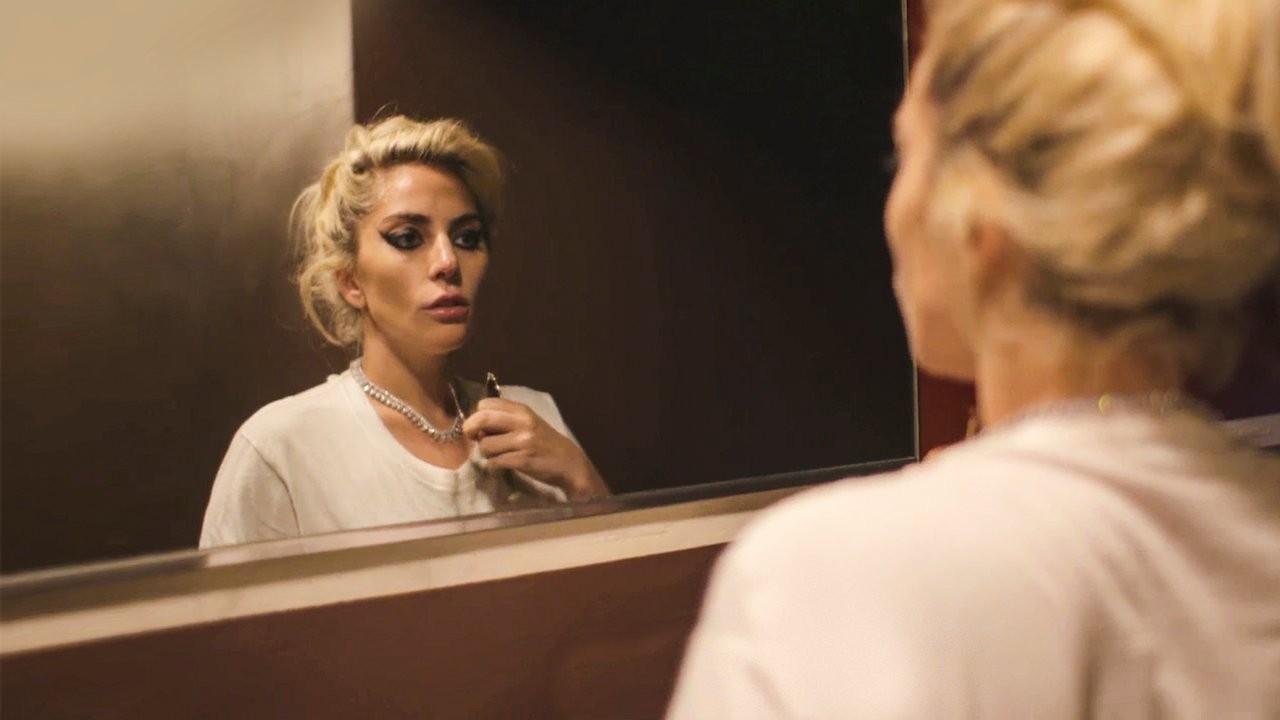 Photo: Netflix
Imdb score: 7/10
"Gaga: Five Foot Two" promises viewers a raw, warts-and-all look at the life of Lady Gaga, who first burst onto the music scene a mere nine years ago and has been a pop culture icon ever since. That puts the film squarely in the tradition of two of the greatest rock music-related documentaries ever made—Bob Dylan's groundbreaking "Don't Look Back" (1967) and Madonna's "Truth or Dare" (1991). Of course, those films were made in the days before the advent of the Internet and the 24-hour news cycle. And when people went to see them, they genuinely felt as if they were getting a true behind-the-scenes look at Dylan and Madonna (even though those two, in addition to being great musical talents, were both expert manipulators of the media and of their respective images). Although prodigiously gifted both in her musical talents and her ability to present them to audiences in creative and audacious ways, the trick for Gaga here is to convey that sense of pulling back the curtain in an era when even the smallest moves and actions are broadcast to the world via tweets, Facebook posts and shaky YouTube videos. The end result is a film that may not rise to the level of "Don't Look Back" or "Truth or Dare" but still manages to create a sense of intimacy and revelation, even as we sense that there is really no such thing as an unguarded moment for Lady Gaga.
7. American Murder: The Family Next Door
Photo: Netflix
Imdb score: 7/10
On the morning of Aug. 13, 2018, Shan'ann Watts and her toddler daughters Celeste and Bella were nowhere to be found. A friend's texts and voicemails went unanswered. Nobody came to the door of her home. The friend called the police and Shan'ann's husband Christopher. We see police bodycam footage of Christopher looking through the house. The girls' favorite blankets were gone. Wherever Shan'ann was, her phone, purse and medication weren't with her. The cop and Christopher go next door, where the neighbor shares security-cam footage of Christopher backing his truck into the driveway around 5 a.m. By the way, Christopher says, Shan'ann is 15 weeks pregnant. He leaves. The neighbor tells the cop that Christopher doesn't seem to be acting like himself at all.
Shan'ann shared much of her life on Facebook — we see images and video of the girls playing with Christopher and selfie videos that are a lot like diary entries. Her posts are upbeat and happy, as such things tend to be; they reveal how she worked hard to buy a house at 25, how she was once very unhappily married and subsequently divorced, how she was diagnosed with lupus, how meeting Christopher changed her life significantly for the better. Her texts with close friends are more intimate, complex and truthful. She and Christopher were having marital difficulties. He eventually reveals those difficulties too, after she's gone, while he's in a police interrogation room with a camera in the corner.
This type of electronic forensic content allows Popplewell to piece together what happened to Shan'ann, Celeste, Bella and the unborn baby boy, whom she had named Nico. Christopher takes a polygraph, her family members give tearful statements to the media, social media commenters judge her harshly as the whole story unfolds publicly, shifting from a missing-persons case to something far more disturbing.
8. Tell Me Who I Am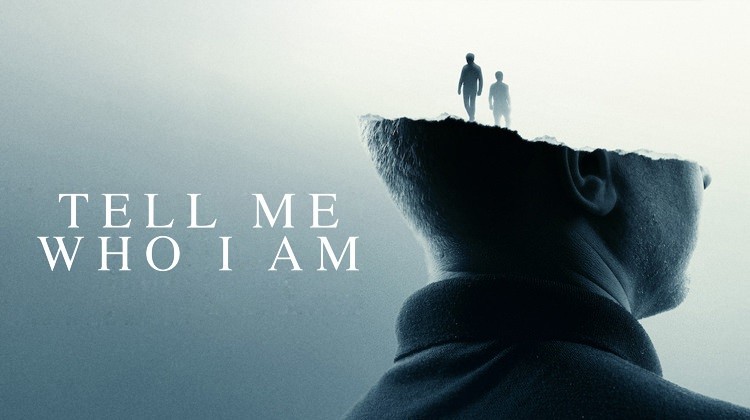 Photo: Netflix
Imdb score: 7.6/10
Tell Me Who I Am is a 2019 documentary film directed and produced by the British filmmaker Ed Perkins. It focuses on twin brothers Alex and Marcus Lewis. Alex lost his memory in a motorcycle accident at age 18, and his twin brother helped him recreate his lost memories of his childhood. However, Marcus omits that the twins were sexually abused by their mother and also sexually abused by friends of hers in a paedophile network until the age of 14. The film follows Alex and Marcus in telling their lives' stories from the accident at age 18 to age 32, when the sexual abuse is revealed after their mother's death, to both of them coming to terms with the abuse at age 54. The documentary is based on a 2013 book written by the twins together with Joanna Hodgkin.
The documentary is split into three parts. In the first part, the viewer follows Alex trying to solve the mystery of his past and trying to figure out who he is after losing his memory in a motorcycle accident at age 18 in 1982. His twin brother, Marcus, is the only person he remembers after emerging from a coma - including himself. Marcus helps him to reintegrate into life. At first, Alex functions like a child, asking basic questions like, "what is this?" to nearly everything and re-learning how to ride a bike. As he rapidly "matures," Alex begins to ask questions about their childhood. Marcus paints a picture of a happy, wealthy, well-connected family for Alex.
In the second part, Marcus reveals that he omitted a dark family secret from Alex in order to protect him from harrowing memories of their shared past. Marcus further emotionally admits that as he created a fantasy life for Alex, he began to believe it himself and was better-able to suppress his own memories of the family secret.
In the third part, Marcus and Alex sit down together and Marcus reveals that not only did their mother sexually abuse them together in her own bed, but that she also was involved in a child sex ring wherein she volunteered her own sons to other pedophiles. She would drive one of the boys (never both) to different male "friends" of hers all over Britain and those friends would assault and rape them. This continued up until the age of 14, when Marcus fought back, at which time it stopped for both brothers. Marcus apologizes to Alex for not telling the whole story at age 32, but states that he was not able to do it because he was too traumatized himself, and that denying what had happened helped him forget about it and live a worth-while life.
9. Athlete A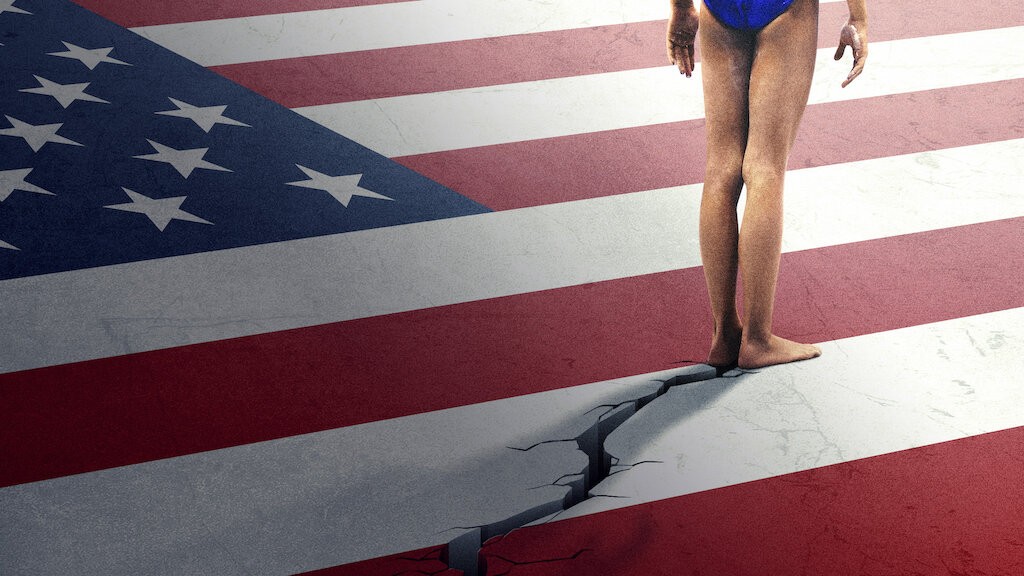 Photo: Netflix
Imdb score: 7.6/10
Athlete A (Netflix) lays out the story of how, after at least two decades of abusing the girls and young women under his care as the doctor for the women's programme of USA Gymnastics, the national governing body for the sport, Larry Nassar was eventually caught. The title refers to Maggie Nichols, who reported her abuse to the authorities in 2015 and was dropped from the 2016 Olympic team shortly afterwards. She and her parents tell their story in the film.
Marisa Kwiatkowski, an investigative reporter for the Indianapolis Star, was looking into the issue of the under-reporting of sexual abuse by schools, when one of her sources suggested doing the same for USA Gymnastics. The paper started doing so in August 2016 and the film cuts deftly between footage of the shiny, smiling Olympic team at the Rio Olympics that year and the evidence being uncovered by Kwiatkowski and fellow reporters Mark Alesia and Tim Evans, under the watchful eye of their editor Steve Berta.
The film's directors, Bonni Cohen and Jon Shenk, use the stories of the survivors (testimonies from victims eventually numbered in the hundreds) as the spine of the film. The victims' suffering and courage leads to a wider exploration of the culture that enabled Nassar to operate with impunity, by showing that the problem does not lie with one monstrous man but spreads far wider.
As ever, money was apparently a factor. According to his detractors, the president of USA Gymnastics, Steve Penny, prioritised the protection of a lucrative brand over addressing complaints through proper, public channels.
But perhaps of even more use to Nassar was what former gymnasts now consider to have been a physically and emotionally abusive training regime under Béla and Márta Károlyi. They had honed what were widely felt in the gymnastics community to be merciless methods under the Ceaușescu regime and defected to the west to capitalise on the 1976 Olympic success of their most famous "product", Nadia Comăneci. The girls were perfect fodder for a predator like Nassar, seemingly the only friendly adult in their highly constrained lives.
Blind eyes, tacit acceptance of the status quo and complicity seemed to be everywhere, the perfect storm that gathered with the girls at the centre of it. Eventually, the public scandal led to Nassar's conviction, with more than 260 women and girls saying they were assaulted by him. He will spend the rest of his life in prison.
10. 13th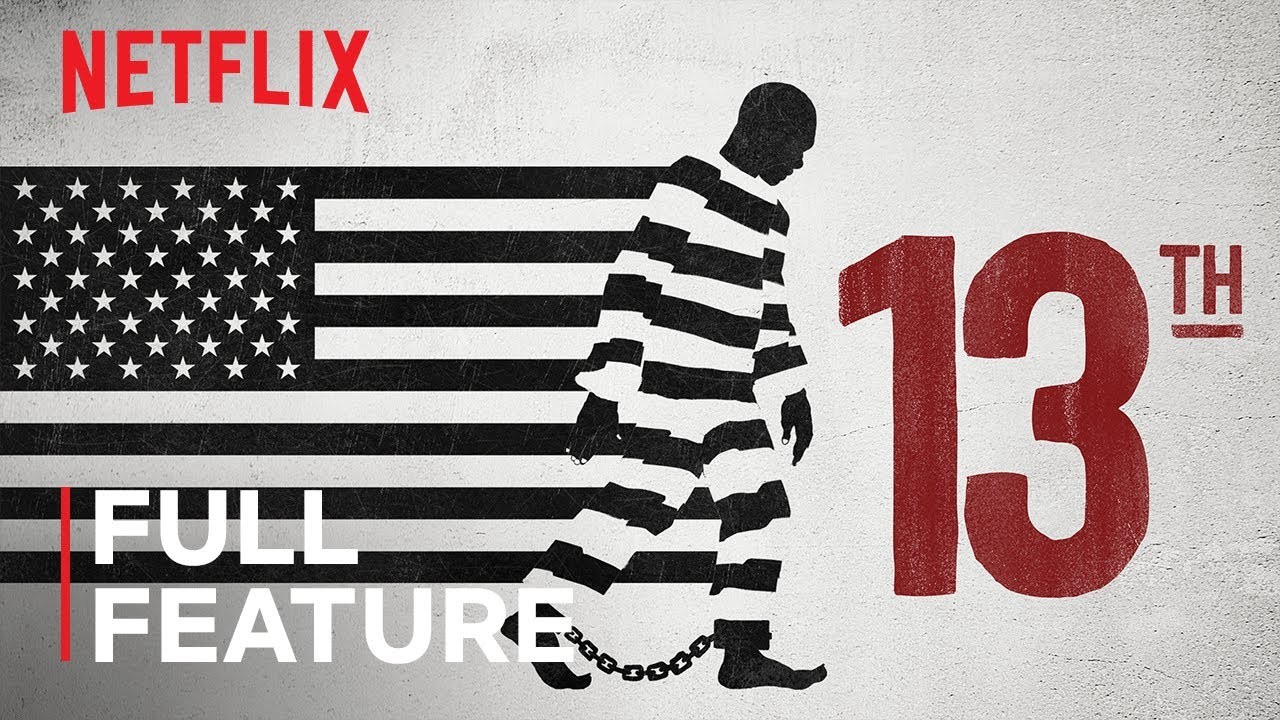 Photo: Netflix
Imdb score: 8.2/10
When the 13th amendment was ratified in 1865, its drafters left themselves a large, very exploitable loophole in the guise of an easily missed clause in its definition. That clause, which converts slavery from a legal business model to an equally legal method of punishment for criminals, is the subject of the Netflix documentary "13th." Premiering tonight at the New York Film Festival, "13th" is the first documentary to open the festival in its 54 year history. Director Ava DuVernay's takes an unflinching, well-informed and thoroughly researched look at the American system of incarceration, specifically how the prison industrial complex affects people of color. Her analysis could not be more timely nor more infuriating. The film builds its case piece by shattering piece, inspiring levels of shock and outrage that stun the viewer, leaving one shaken and disturbed before closing out on a visual note of hope designed to keep us on the hook as advocates for change.
"13th" begins with an alarming statistic: One out of four African-American males will serve prison time at one point or another in their lives. Our journey begins from there, with a slew of familiar and occasionally surprising talking heads filling the frame and providing information. DuVernay not only interviews liberal scholars and activists for the cause like Angela Davis, Henry Louis Gates and Van Jones, she also devotes screen time to conservatives such as Newt Gingrich and Grover Norquist. Each interviewee is shot in a location that evokes an industrial setting, which visually supports the theme of prison as a factory churning out the free labor that the 13th Amendment supposedly dismantled when it abolished slavery.
11. My Octopus Teacher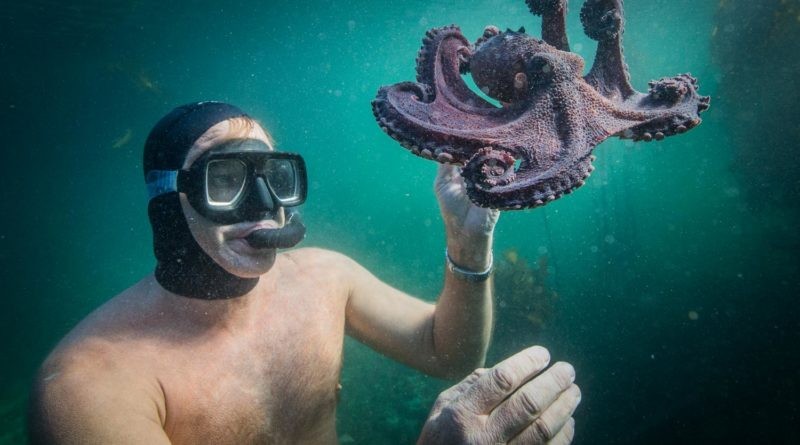 Photo: Netflix
Imdb score: 8.1/10
My Octopus Teacher is not the first documentary to plunge us into the otherworldly flora and fauna of Earth's oceans — a number of films from MacGillivray Freeman and Imax have done so in magnificent fashion. But it is the first to chronicle a single sea creature's story from such a personal, openhearted perspective, revealing not just emotional connections but animal behaviors previously unknown to scientists.
The story unfolds with deceptive simplicity and startling beauty in a patch of sea off South Africa's Western Cape that's protected by a thick kelp forest, and therefore relatively calm. Its waters are, however, bracingly cold, dipping below 50 degrees Fahrenheit, and Foster goes in sans wetsuit or scuba gear. He wants a direct experience with the environment, and aims to be as nonintrusive as possible among the fish and mollusks. At the outset of his adventure, the invigorating cold is also a lifeline for him, a way back to a sense of purpose. "The cold upgrades the brain," he tells us.
In voiceover and onscreen interviews, Foster explains that he returned to diving, a childhood joy, at a point when he felt depleted by work and unsure how to go on. The urgency to heal himself was heightened by his desire to be a good father to his school-age son, Tom (who eventually becomes a diver in his own right, as well as providing the film's drone footage). For a few brief moments in its early going, My Octopus Teacher threatens to veer into the dreaded territory of New Age self-help. But Foster is so likably low-key and humble a screen presence, and his point of view is so interested in the other, that any such fears are quickly dispelled.
12. High Score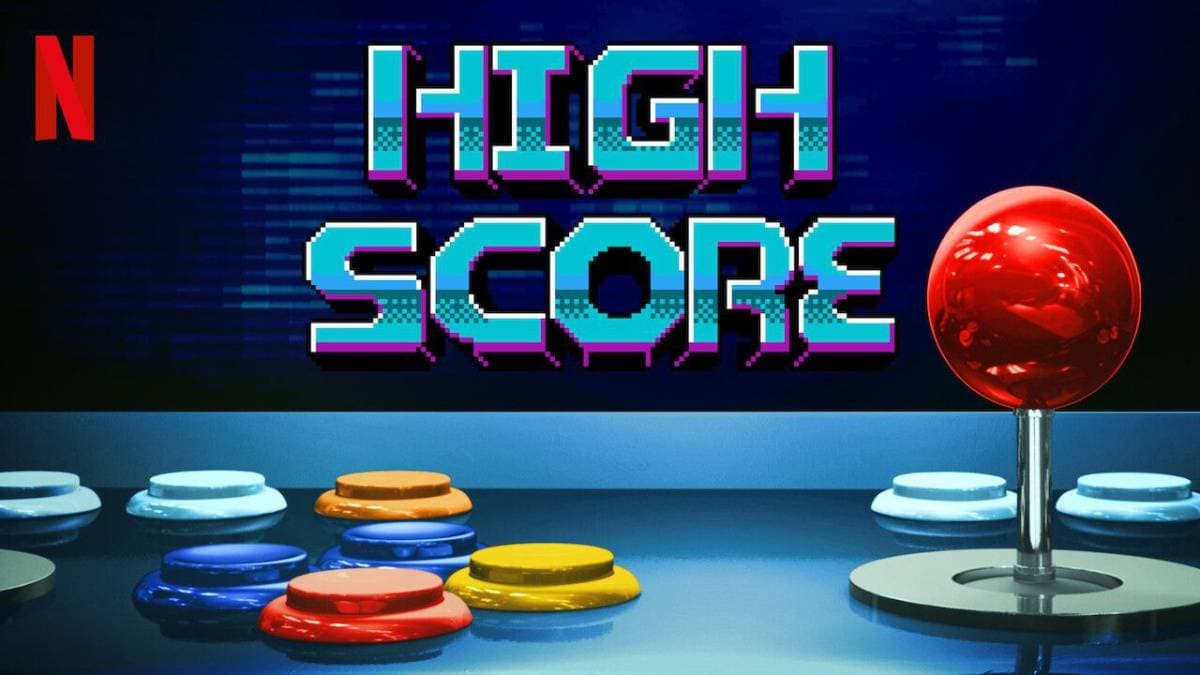 Photo: Netflix
Imdb score: 7.4/10
Even if you only watch docuseries, Netflix has probably kept you busy for the entirety of this strange five-month semi-quarantine, with offerings running the gamut from guilty pleasure (Tiger King) to inspirational hero worship (Lennox Hill) to arduous eye-opener (Immigration Nation) to appetizing heartwarmer (Somebody Feed Phil).
Netflix's latest non-fiction exploration is into the world of video games with the nostalgia-saturated High Score, from directors William Acks, Sam LaCroix, France Costrel and Melissa Wood. It's far from Netflix's best or most substantive doc — it's often rather superficial and full of gaping holes — but in terms of sheer bingeing ease, with six episodes, none running over 47 minutes, High Score is tough to top. It's light and fun and full of entertaining trivia, with a willingness to go just far enough off the beaten path that some of it will even be new for its core demo.
Each episode takes on a nebulous, largely chronological chapter in gaming history. There's a solid split between covering the biggest stories of the period with the biggest creators, like Tomohiro Nishikado recalling the origins of Space Invaders or Toru Iwatani explaining the inspirations for Pac-Man, and looking at notorious-yet-beloved chapters in gaming lore, like Howard Scott Warshaw breaking down the failure of the E.T. game. Those are just the big names in the first episode. Stick around and you'll get John Romero talking about the creation of Doom, Naoto Ohshima going into how and why Sonic became a hedgehog and more.
13. Rotten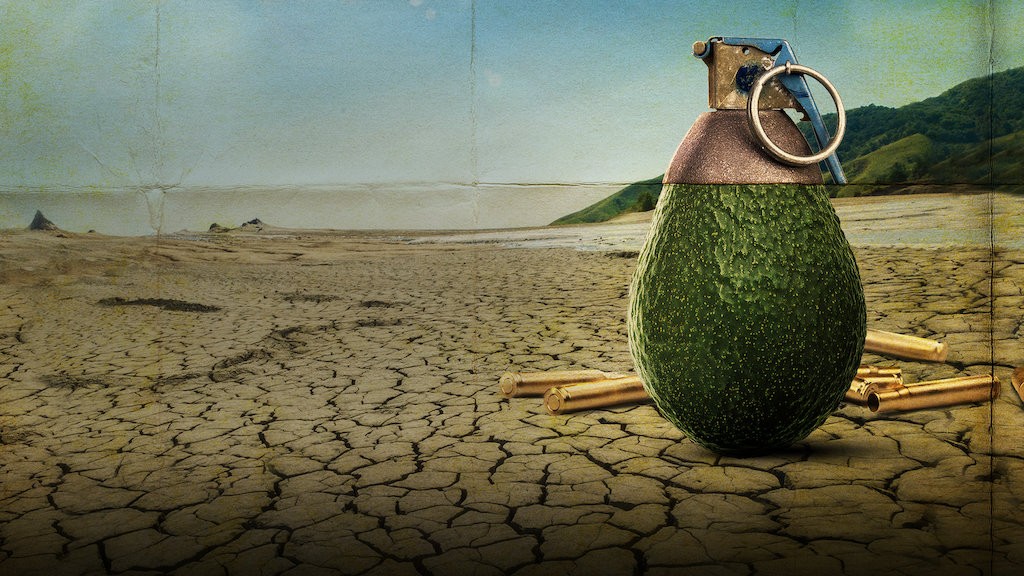 Photo: Netflix
Imdb score: 7.2/10
Rotten, a new documentary series about corruption in the food world, is sure to spark some strong reactions from Netflix viewers. Created by Zero Point Zero Production, the team that works with Anthony Bourdain on Parts Unknown, these six hour-long episodes feature a number of farmers, fishermen, scientists, and doctors shedding light on the surprising and at times downright disgusting ways that common foodstuffs are brought to market.
Before food arrives on your plate, it can take a tumultuous journey. The imported food we eat can often have a hidden back story – Rotten seeks to expose this. The surge in popularity of the avocado has seen its lucrative industry become a target for cartels that are out to make money; while the world of chicken production can end in growers sabotaging each other's stocks. Each episode within Rotten's two series takes on the obscure, and often dangerous, world of a food's production.
14. Crip Camp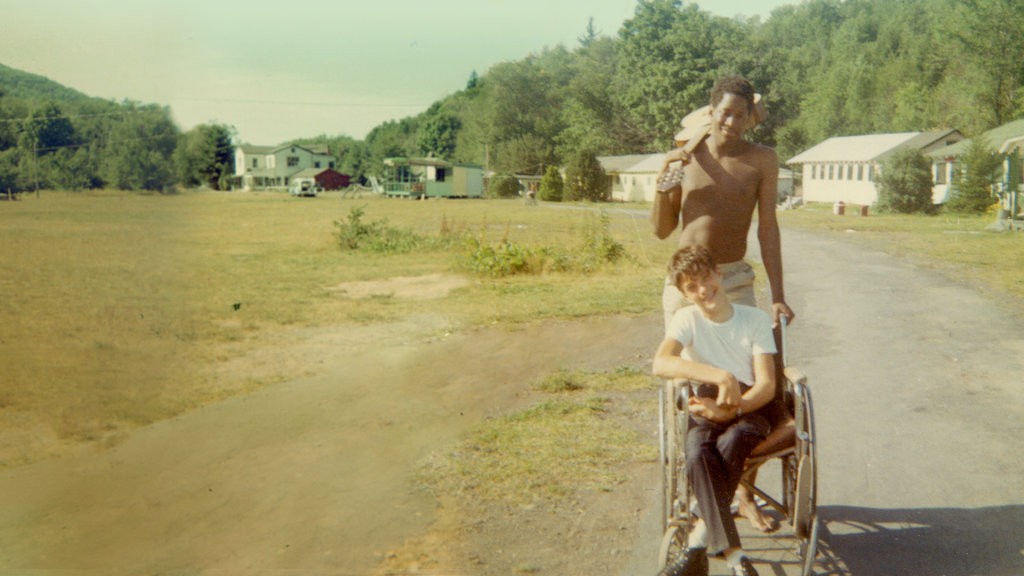 Photo: Netflix
Imdb score: 7.7/10
"Crip Camp," a new documentary on Netflix, offers a new glimpse into Heumann and the history of the disability rights movement that is raucous, joyous, and even sometimes shocking.
The documentary follows the journey of the disabled Camp Jened campers, many of whom went on to lead the disability rights movement in the United States. Based in the Catskills, Camp Jened operated from 1951 to 1977 and served disabled people who weren't welcome at mainstream summer camps.
Film director Jim LeBrecht, a former camper himself, opens the movie with footage of his childhood, sharing how isolated he felt from life as a child and as an adult. (The film is also directed by Nicole Newnham.) This was the world before the Americans with Disabilities Act. There were no ramps. There was no Braille on elevator buttons. Children in wheelchairs were excluded from school because they were "fire hazards," and many more were simply shipped off to state institutions like Willowbrook, shameful secrets to be neglected, hidden away and forgotten.
15. The Speed Cubers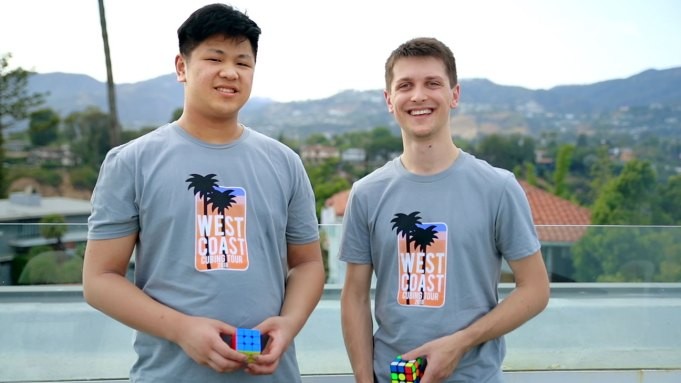 Photo: Netflix
Imdb score: 7.4/10
For Sue Kim, directing her first-ever documentary about competitive speedcubing culture and landing on the Oscars shortlist has been a whirlwind of excitement — almost as thrilling as watching her doc subjects flip cubes about in seconds to complete the colorful puzzle.
The Speed Cubers centers on Australian Feliks Zemdegs and American Max Park, two of the world's Rubik's Cube-solving record breakers, as they go head-to-head at the World Cube Association World Championship in Australia in 2019. Zemdegs, 23, hopes to hold onto his records, including the 3x3x3 event where one must solve a classic cube in the shortest amount of time. Park, who is coming up quickly in the cube world and beaten several of Zemdegs' records, is also set on conquering the 3x3x3 event.
Kim spoke with The Hollywood Reporter about how her documentary explores a unique competitive spirit between the two.
"What I love about Max and Feliks is they are revered in the cubing world. They're rock stars in this world. And they show visible tenderness and they show they're so gentle and loving with each other and the kids in that community, they look up to that," Kim tells THR. "I think to some degree that model of gentler male bonding has trickled down so that the community itself is so kind and warm. All the kids hug each other after they've done well. That was a big thing for me as a mom. I'm like can we just put another model of aspirational, male friendship out into the universe."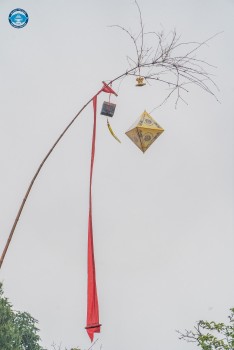 Viet's Home
In the past, the Neu pole (a tall bamboo pole with red garment strips used to ward off evil spirits during the lunar New Year) lowering ceremony at the royal palace of the Nguyen Dynasty was performed to mark the end of the New Year holiday and prepare to enter a new working year.