Top Ten Best Animated Movies on Netflix
Animated movies are not just for kids, and some are enjoyable for even adults, with wonderful plots and deep meanings. Let's take a look at 10 best animated movies that are currently available for streaming on Netflix.
The phrase "best animated movie" means different things to different people. Some will automatically think of classic Disney movies or similar family-friendly feature-length cartoons from their childhood, while others will automatically gravitate toward adaptations of their favorite comic-book stories. Others still may consider the exotic appeal of anime or the avant-garde style of artists outside of the mainstream as the "best" animation has to offer. The only thing these disparate features have in common is that they're devoid of live-action components; anything else goes.
There are still a few Disney classics, modern surrealist flicks from France, and existential shorts to suit every taste. Here are your best animated movie options currently streaming on Netflix.
1. The Mitchells vs. the Machines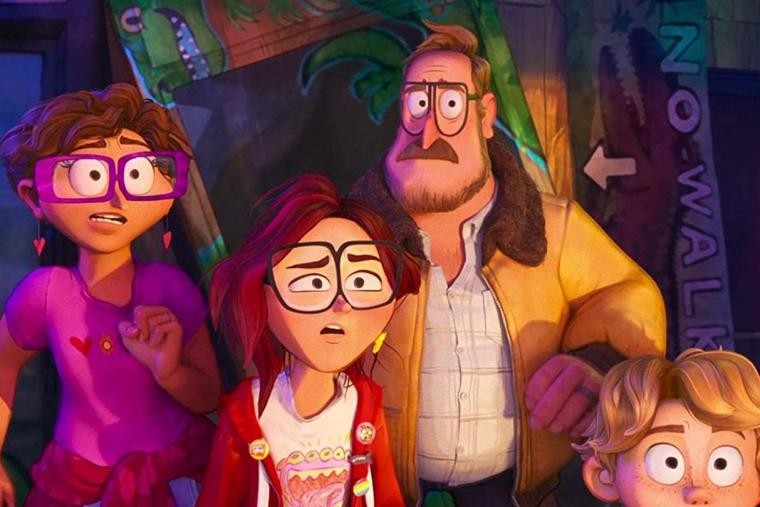 Photo: Netflix
Imdb score: 7.7/10
Like a mash-up of an '80s family road comedy like "Vacation" and the visions of a tech apocalypse foretold in films like "The Terminator," Netflix's "The Mitchells vs. the Machines" is a lot of nostalgic fun but told in a modern style. It sometimes succumbs to that animated problem of choosing hyperactivity over all other storytelling options, but it's also a whip-smart action film, a movie with nearly "Fury Road"-esque momentum in its asking of the question, "What if the only family that could save the world was as dysfunctional as yours?" Threaded with clever commentary on our reliance on tech and featuring some incredibly strong design work, this is a pleasant surprise for families looking for something new this season, and one of the more purely enjoyable Netflix animated films in a while.
Much like on other Lord/Miller projects, the voice cast of "The Mitchells vs. the Machines" is a notable strength. Jacobson doesn't overplay 'awkward teen,' imbuing Katie with confidence instead of clichés, and McBride similarly takes the 'emotionally reserved dad' role that has been done to death in family entertainment and makes it heartfelt. There are also incredibly fun vocal performances throughout the supporting cast, including Fred Armisen & Beck Bennett as a pair of robots who end up allies of the Mitchells, Chrissy Teigen & John Legend as the perfect parents who live next door, and, believe it or not, Blake Griffin and Conan O'Brien.
2. ParaNorman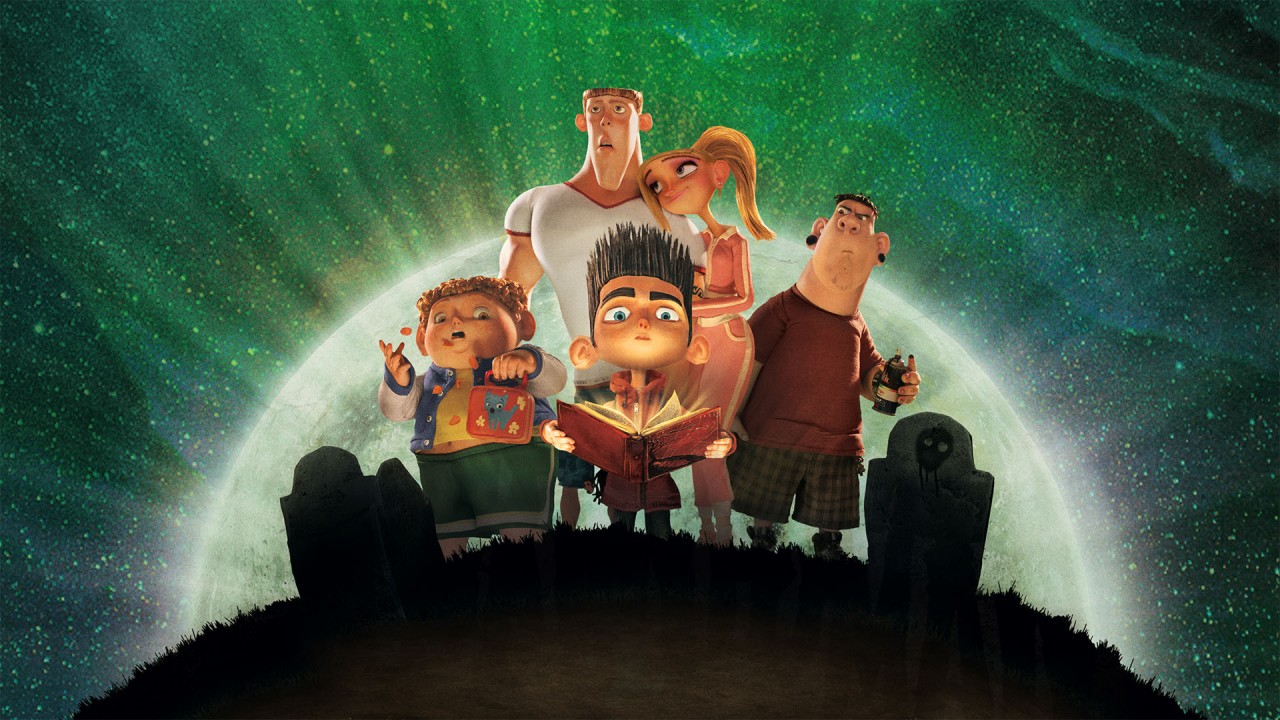 Photo: LAIKA Studios
Imdb score: 7/10
The movie begins in a kind of faux grindhouse style, with a credits sequence that gleefully apes schlocky fare from the late '70s and early '80s (complete with strained synth sounds). It's very clear that we're watching a movie-within-a-movie, but it smartly provides a quick shorthand to what we're about to see – it's knowing without ever being winky, reverential without ever falling into tired pastiche. Shortly it's revealed that the movie is some scratchy VHS zombie flick being viewed by our hero, Norman Babcock (Kodi Smit-McPhee), a funny little kid who has the ability to talk to ghosts (mostly his grandmother, voiced by Elaine Stritch) but not to actual people (like his parents, played by Leslie Mann and Jeff Garlin).
Norman is an outcast at school because the kids know that he supposedly talks to spirits, but finds a friend in Neil (Tucker Albrizzi), a chubby kid with similar social standing. During practice for a school play, one meant to celebrate the historic founding of the town of Blithe Hollow, Massachusetts, Norman is struck with a vision of the town forefathers about to put a witch on trial. The witch's trial and the curse the witch supposedly put on the forefathers have become part of the town lore (there's even a statue of the witch in the center of town). It's something that's joked about around Halloween (and put on as a school play), but what Norman sees shows him that there is a very real threat – the ghost of the witch will return, and unleash untold horrors upon the town.
3. Children of the Sea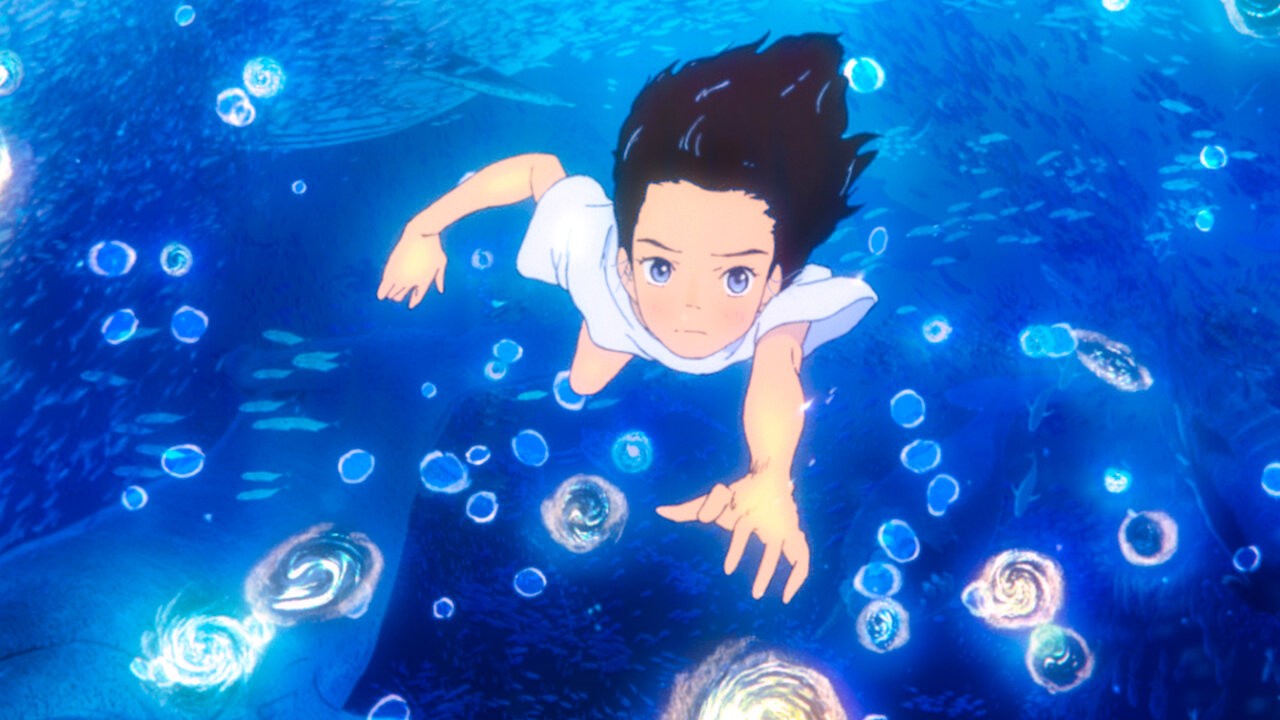 Photo: Netflix
Imdb score: 6.5/10
People are mostly relatable as objects in the Japanese animated fantasy "Children of the Sea," the latest maximalist spectacle from the animators at Studio 4C. That's mostly because the film's world is meant to reflect both its protagonists' adolescent fears as well as a more universal sort of worry, an ungainly combo that might work in Daisuke Igarashi's source comic, but doesn't translate well in co-directors' Kenichi Konishi and Ayumu Watanabe's adaptation. In the movie, junior-high-school-aged heroine Ruka (Mana Ashida) is most believable when she and her free-spirited, but elusive friends Umi and Sora (Hiiro Ishibashi and Seishu Uragami) are presented as the epicenter, rather than the focus of their own stories.
Like a lot of feature-length manga adaptations, "Children of the Sea" is least convincing when it's grounded by expository dialogue. There's too much plot, and not enough time to cram it all in, making it hard to care about what happens to Ruka and her companions. She's most relatable when she's overwhelmed by her emotions, like in an early scene where she runs away from her school in a huff: the camera follows her as she runs towards it, and through the spider-vein thin streets around her school. Ruka's upset, so her world seems to keep expanding as she runs ... but then she trips, and pitches forward, towards us. It's quiet after Ruka's fall, except for the sound of her half-sighing, half-crying. The camera shifts, now over her head as she gets up, and we see a train passing under the bridge that she's collapsed on. All due praise to art director Shinji Kimura and CGI director Kenichiro Akimoto for using trompe l'oeil stylization to sometimes give Ruka the illusion of psychological depth.
But only sometimes. "Children of the Sea" is gorgeous throughout, but doesn't quite land as a standalone work. Fans of Igarashi's manga may enjoy themselves, but it's hard to recommend a movie that's a triumph of artistic design over visceral effect. The universe may in fact be held together by dueling perspectives, but the only thing consistent about "Children of the Sea" is its inconstancy.
4. How to train your dragon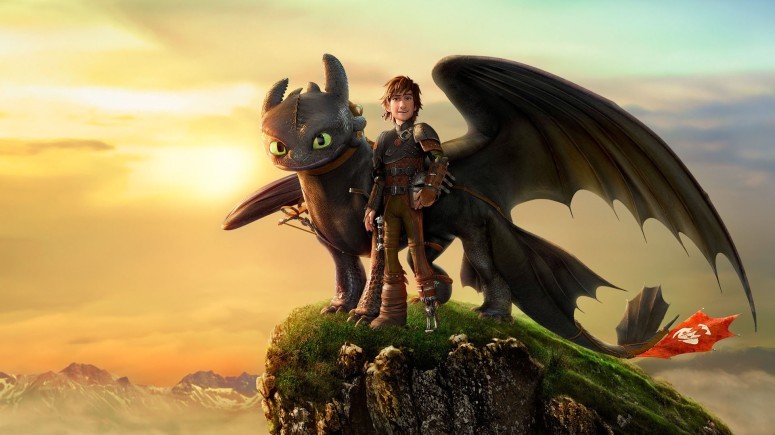 Photo: Dream Works
Imdb score: 8.1/10
Hiccup (voiced by Jay Baruchel) is a slight and scrawny Viking who lives in Berk, a mountainside village where his fierce, machismo father, Stoick (Gerard Butler), is tribal leader. The boy is apprenticed to Gobber (Craig Ferguson) whose main task is to keep him out of trouble. It's obvious that Stoick doesn't think his son has the stuff to be a real Viking warrior.
The village has been dealing with a "dragon problem" for a long time. These huge fire-breathing beasts periodically descend upon the village to snatch up all the livestock and destroy the crops. The Vikings only have clubs, swords, and spears to fight them off. The village teens go to a special training camp to learn how to kill dragons.
During one dragon attack, Hiccup sneaks out and uses his own specially built weapon against a dragon. He thinks he might have hit it but isn't sure until the next day when he is wandering in the nearby forest and comes upon a young black dragon with green eyes. Hiccup realizes he is injured and can't fly away. What's more the dragon is scared, just as he is. Hiccup brings some food and much to his surprise, the boy and the beast bond. Hiccup discovers another way of seeing the world through the dragon's eyes. Now his challenge is to convince the other kids in his dragon-fighting class, especially Astrid (America Ferrera), and his father that everything they thought about the dragons is wrong.
How to Train Your Dragon, an animated film directed by Chris Sanders and Dean DeBlois, is based on Cressida Cowell's novel of the same title, one in a series of eight children's novels. Those who were enchanted by the flying sequences in Avatar will experience the same exhilaration here as Hiccup rides Toothless between mountain peaks. Equally uplifting is the father-son reconciliation which is handled with just the right emotional heft.
5. Klaus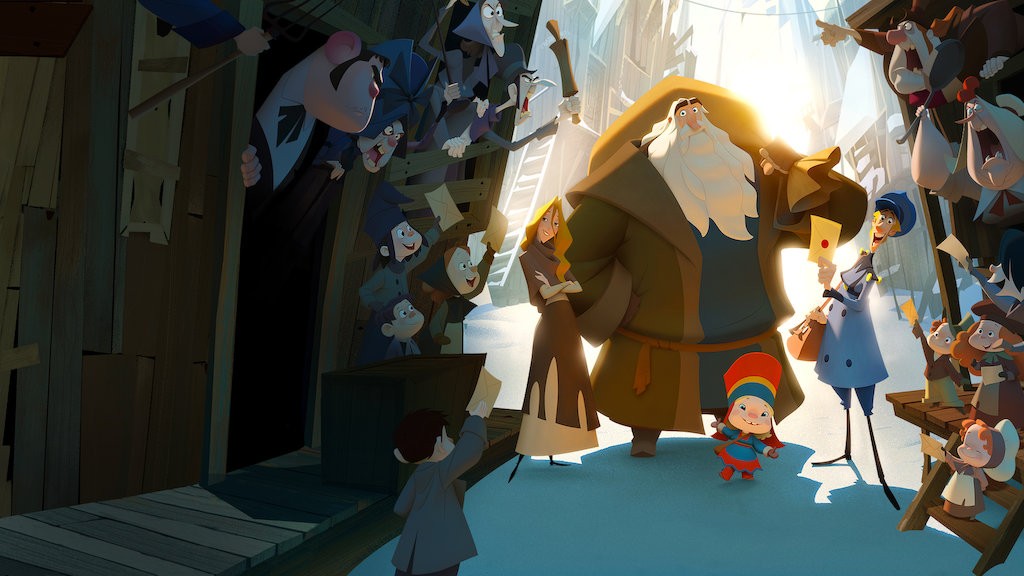 Photo: Netflix
Imdb score: 8.2/10
Klaus is a 2019 English-language Spanish animated Christmas film written and directed by Sergio Pablos in his directorial debut, produced by his company Sergio Pablos Animation Studios and distributed by Netflix. Co-written by Zach Lewis and Jim Mahoney, and co-directed by Carlos Martinez Lopez, the traditionally animated film stars the voices of Jason Schwartzman, J. K. Simmons, Rashida Jones, Will Sasso, Neda Margrethe Labba, Sergio Pablos, Norm Macdonald (in his final film role), and Joan Cusack. Serving as an alternate origin story of Santa Claus independent from the historical take of Saint Nicholas of Myra and using a fictional 19th-century setting, the plot revolves around a postman stationed in an island town to the Far North who befriends a reclusive toymaker (Klaus).
Klaus was released on 8 November 2019 and received positive reviews for its animation, story, and vocal performances. It won seven awards at the 47th Annie Awards, including Best Animated Feature, and also won Best Animated Film at the 73rd British Academy Film Awards. The film was also nominated at the 92nd Academy Awards for Best Animated Feature, making it the first animated film from Netflix to be nominated for an Academy Award, as well as the first animated film from a streaming service to be nominated, alongside I Lost My Body, but lost to Toy Story 4.
6. If Anything Happens, I Love You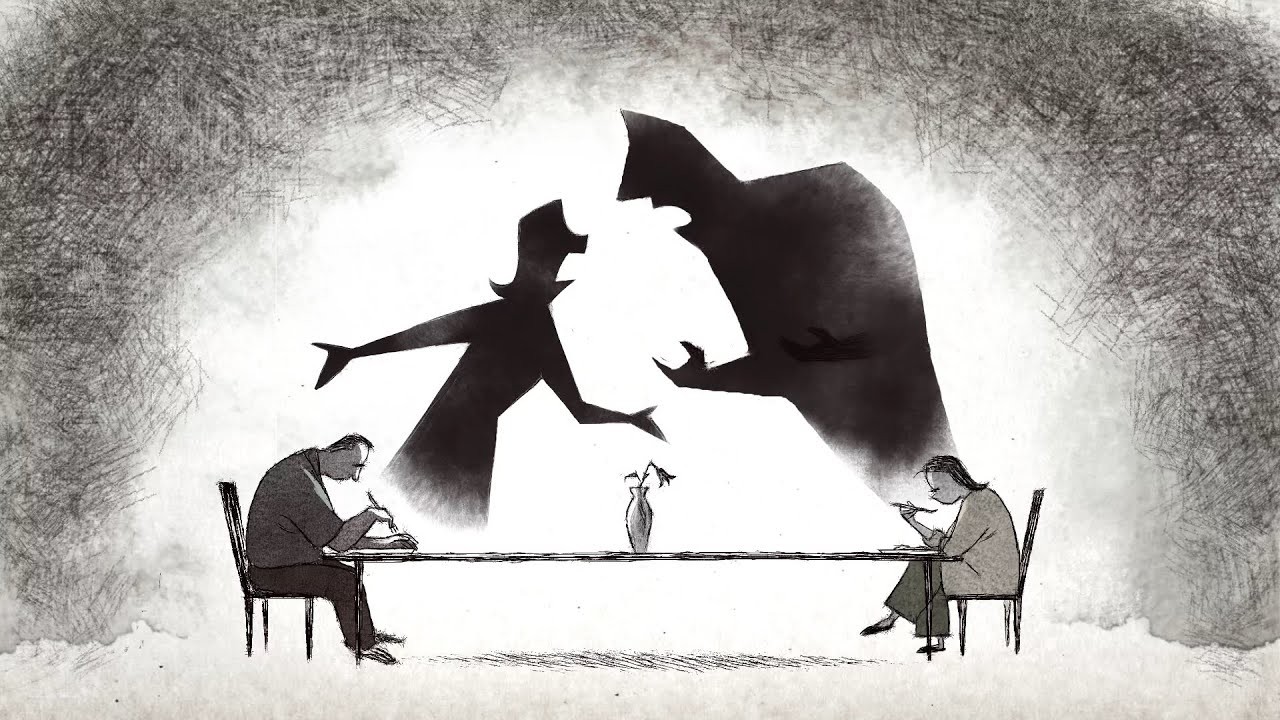 Photo: Netflix
Imdb score: 7.8/10
It is often the case that the Oscars' Animation Short Subject category throws up unique and interesting films, and in 2021 the standout is If Anything Happens I Love You from screenwriter-director duo Michael Govier and Will McCormack.
Distributed by Netflix, this beautifully animated traditional sketch-style 2D film has already become a cultural phenomenon. Despite being only 12 minutes long, it boasts the accolades of reaching 2nd on Netflix's Most Popular Films list and piercing the zeitgeist by becoming the source of a TikTok craze – one in which sceptical users record themselves reacting to the film, convinced that they won't cry. For a short film, the exposure has been quite remarkable, and as anyone who has seen the film will attest, the contents of it are too.
The way in which If Anything Happens I Love You visually captures the emptiness of losing a child, and how it juxtaposes such by so beautifully presenting the joy in watching a child grow, is quite simply remarkable. The absence of colour in the early stages makes for a pointed moment once colour is introduced, but sadness is imbued into every element of the filmmaking, it being an inescapable presence that you feel from the very first frame; one that causes you to burst with grief per every little reveal, per every major story beat. It's an unforgiving tour of deep empathy, a film that will make you cry whether you're doing it for TikTok or not.
This is the definition of a haunting picture. Truly, it will stay with you long after it has finished, and is certain to be a film you discuss with loved ones. Equally, it feels at one with its subject, like it is itself a manifestation of grief. Grief that is personal but universally understood, a form of it that is felt by the families of school shooting tragedies deep within themselves and an injustice that is mourned over by a nation, by a society.
7. The Little Prince
Photo: Netflix
Imdb score: 7.7/10
Antoine de Saint-Exupéry's imperishably strange classic The Little Prince, from 1943, now has its first full-length animated version, presented by Netflix. This is the story of an aviator who crashes in the Sahara and there discovers a holy-innocent "prince" from another planet (or rather asteroid) who has stories to tell about his upbringing and his adventures all across the galaxy. He appears to understand the Aviator in the way that no-one did in the Aviator's own childhood. Stanley Donen once directed a live-action version in the 1970s, written by Alan Jay Lerner.
This animation grafts a new narrative level on the existing story, effectively repurposing it as a flashback: the Aviator is now an old guy who befriends a lonely little girl who has just moved in next door. She finds pages of his handwritten story, and he tells her all about it – while becoming her best and only friend.
It is directed by Mark Osborne, whose credits include Kung Fu Panda and The Spongebob Squarepants Movie, but it is a French co-production, and there are two language versions, French and English. The animation is very American, with obvious visual echoes of Up and Inside Out, but the language we see on the screen is French, from the signs outside the soulless Werth Academie – which typifies the dull, hateful world of anti-imagination – to the Aviator's own dog-eared diaries and illustrated manuscripts.
8. I Lost My Body (2019)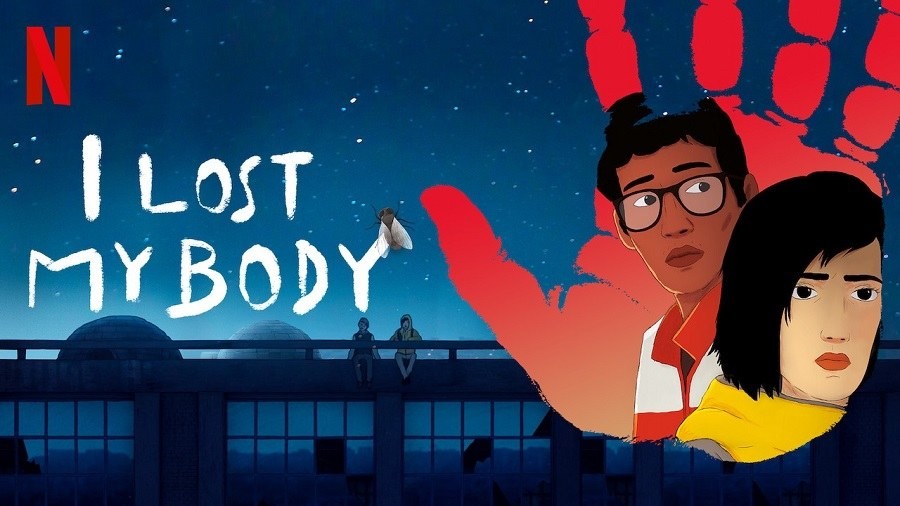 Photo: Netflix
Imdb score: 7.6/10
Jérémy Clapin's "I Lost My Body," a surprise winner of the Critics' Week Grand Prize this year at Cannes (the first animated movie to do so), is a visually sumptuous slice of macabre storytelling that works best when it uses its director's magical sense of composition and less when it feels weighed down by narrative. There are some passages that are as unforgettable as any film this year, animated or otherwise. It often feels like a dream, or at least something caught between waking and sleep. When it loses that sheen and focuses on a relatively creepy story of a young man who basically stalks a woman that he hopes likes him, the tonal balance falls. Luckily, there's enough of the former to warrant a look.
"I Lost My Body" is the story of a severed hand. Yes, like something out of a black-and-white B-movie you saw late at night on network TV, "I Lost My Body" opens with a severed hand pushing its way out of a medical refrigerator, finding a way to rip open the bag that holds it, and then beginning a long journey across the Parisian night. Don't worry—this is not an animated movie in which the hand sings and dances. It just crawls, like a variation on Thing from "The Addams Family." But it has undeniable, and almost inspirational purpose. The hand will face all kinds of threats across the city, from an amazing scene with rats under a subway train to speeding traffic, but it never gives up its drive. We don't know what that drive is. We just know it's headed somewhere. These scenes are wonderful, almost entirely free of dialogue, buoyed by a great score by Dan Levy.
9. Invader Zim: Enter the Florpus (2019)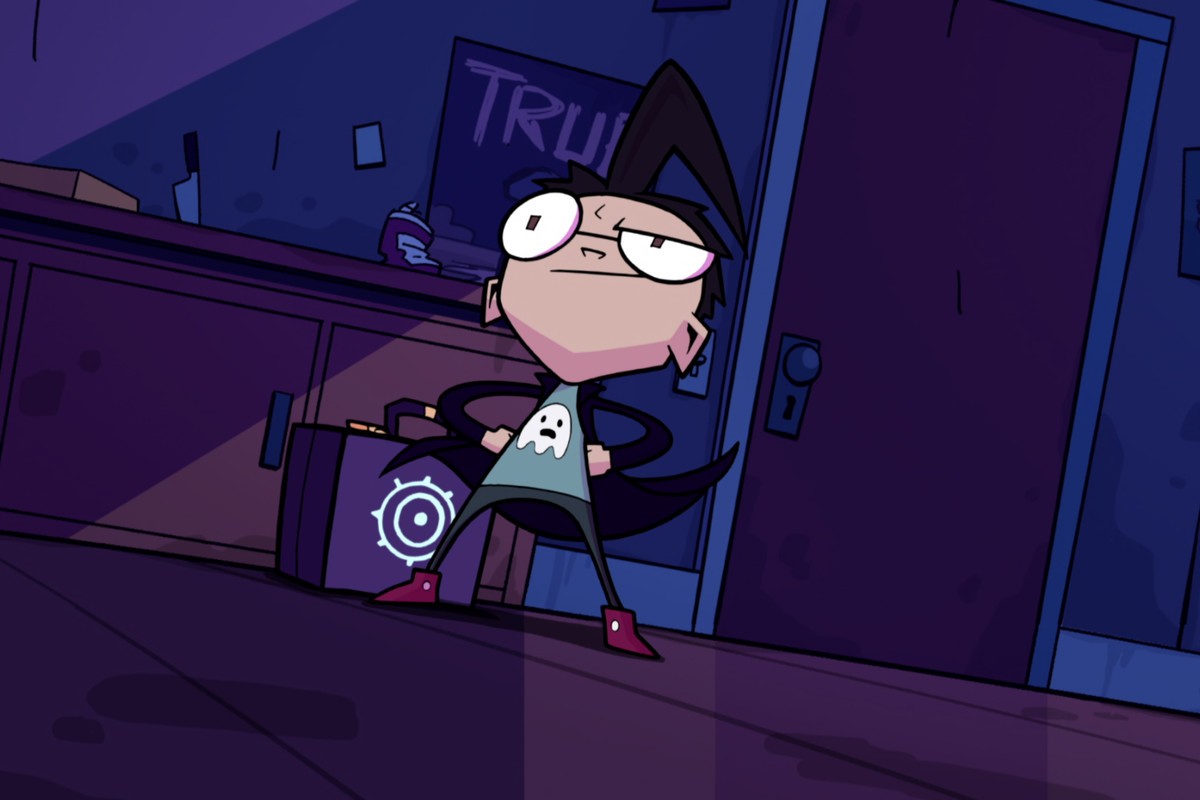 Photo: Netflix
Imdb score: 7.5/10
Invader Zim has always been weird as hell. And Enter the Florpus, a feature film that arrived almost 20 years after the series debut, is pure Invader Zim shenanigans in the most endearing way possible. Zim and Dib are still locked in their everlasting rivalry, Dib is still trying to get through to his father, Gaz still likes video games, and GIR is… well, GIR is GIR. The film brings all of Invader Zim's trademark weirdness back into play and finally gives us some closure through what very well may be Zim's most apocalyptic scheme yet. For fans of the original series, Enter the Florpus is a must-watch spectacle that'll send you straight back.
Invader Zim: Enter the Florpus had a panel at San Diego Comic-Con on July 20, 2018; during the panel, some never-before-seen production art such as backgrounds and turn-around charts for the film were revealed. A trailer put together out of unedited first take animation for the film was also shown at the panel accompanied by some original music composed for the trailer by Kevin Manthei. During the panel, Jhonen explained that he put the trailer together out of some random animated footage he had for the film that he thought looked presentable enough to show people and that most of the shots used in the trailer were going to be sent back overseas to be re-animated.
10. Mirai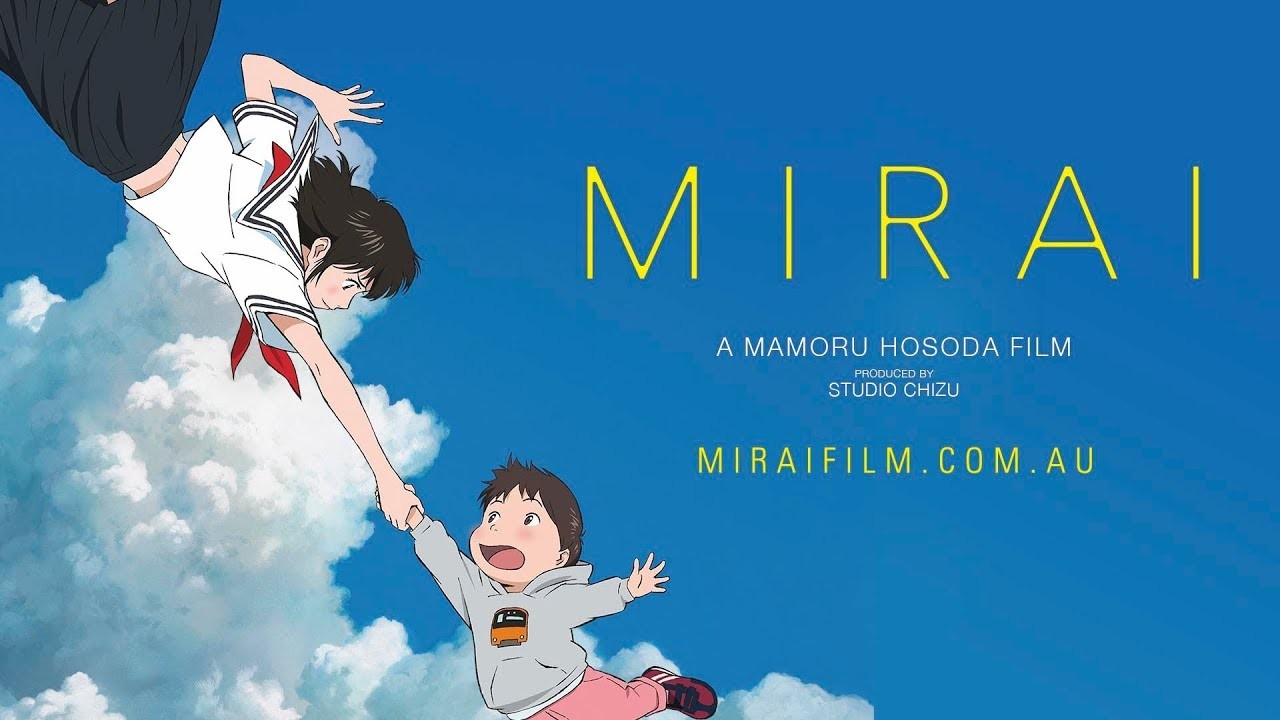 Photo: Netflix
Imdb score: 7/10
Mirai is a 2018 Japanese animated adventure fantasy comedy film written and directed by Mamoru Hosoda and produced by Studio Chizu. It premiered on May 16, 2018 at Directors' Fortnight and released in Japan on July 20, 2018. The film stars the voices of Moka Kamishiraishi, Haru Kuroki, Gen Hoshino, Kumiko Aso, Mitsuo Yoshihara, Yoshiko Miyazaki, Koji Yakusho and Masaharu Fukuyama.
It was released on August 23, 2018 in Australia, September 20 in New Zealand and November 2 in the United Kingdom and Ireland. It was released on November 29 in the United States and Canada. The film was nominated for Best Animated Feature Film at the 76th Golden Globe Awards, Best Animated Feature at the 24th Critics' Choice Awards and Best Animated Feature at the 91st Academy Awards; it is the sixth anime film, and the first non-Ghibli anime film, to receive an Academy Award nomination in the category. The film also won Best Animated Feature — Independent at the 46th Annie Awards.
Top 7 Best Vietnamese Films on Netflix

Vietnam's film industry has recently received multiple international awards from Busan Film Festivals, Asian Film Festivals, or Vegas Movie Awards. If you are struggling to ...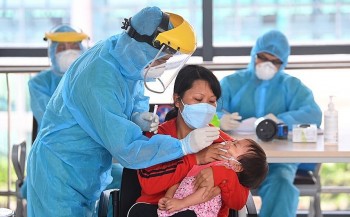 National
Nearly 72 million vaccine doses have been administered nationwide, with 20.7 million people getting their second shot.