Top 5 Best Activities in Nha Trang You Can Enjoy In Your Holiday
Nha Trang is a destination not only famous for its beautiful beaches, resorts and "Instagram" check-in places, there is also many interesting activities for tourists to participate in.
Nha Trang has made a name for itself as one of the prettiest seaside places in all of Vietnam and if you like sea and sand then this is certainly a great pick. This part of Vietnam is now firmly on the tourist trail and sees a large number of domestic visitors as well as international travelers. For this reason, Nha Trang also has a great nightlife scene, which sets it apart from some of the sleepier resort towns in the country.
Nha Trang boasts a six-kilometre stretch of picturesque coastline where you can enjoy a day of island hopping, scuba diving, swimming, or simply relax and take in the gorgeous sunset views. Meanwhile, its vast countryside is a great for exploring on foot, bicycle and motorcycle.
1. Scuba Diving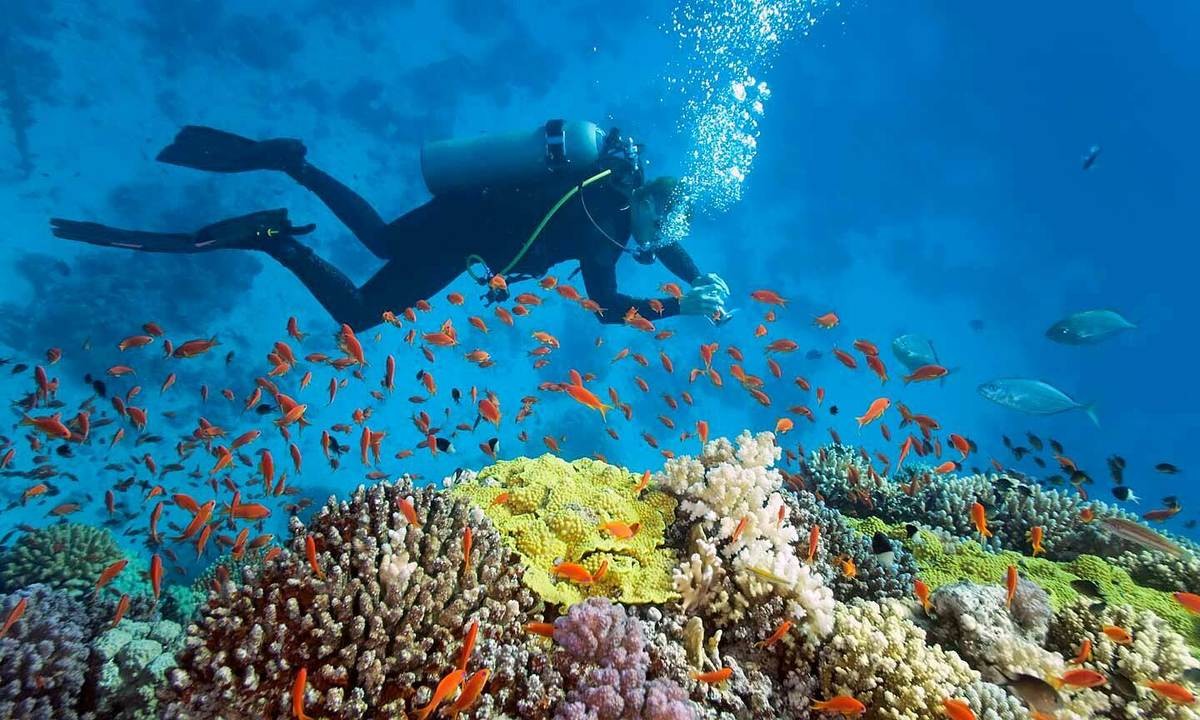 Photo: VnExpress
Scuba diving is an extreme underwater sport, requiring many special skills, body strength and resilience to experience. However, this doesn't mean that inexperienced travelers can't join in the fun. In Nha Trang, there are various programs that cater to all ages and swimming abilities, from newcomers to experts.
Snorkeling: The most common program new divers opt for. In Nha Trang, you can snorkel in the more shallow areas near the shore and observe colorful coral reefs and fishes. This is what I experienced in a Nha Trang half-day snorkeling tour from Inspitrip.
Try Dive: This is a special diving program available in Nha Trang suitable for those without experience. The recommended depth for this diving session is from 3 to 6 meter. Furthermore, don't be afraid to delve into a little deeper, because there will always be a diving instructor next to you to assist when needed.
Discovery Scuba Diving: A more advanced version of Try Dive and highly popular amongst international tourists. The diving instructor will help you with the basics of diving, with a maximum depth of 12 meters.
Fun Dive: The hardest diving program. You will need a professional diving license or have several years of diving to experience this one. One advantage of the Fun Dive is that you can choose to dive as far and deep as you want. This gives you a sense of freedom to truly enjoy the beauty of the Nha Trang underwater kingdom.
Monkey Island (Lao Island)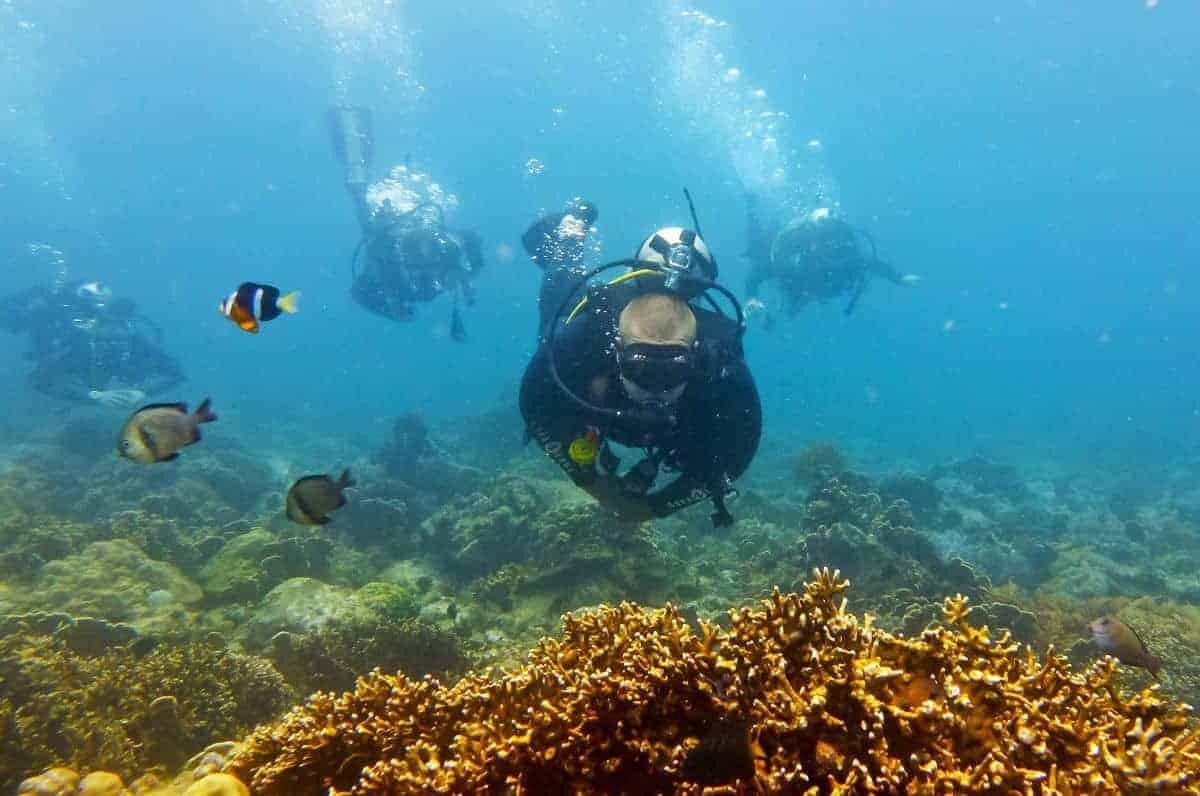 Photo: Southeast Asia Backpacker
Lao Island, or Monkey Island, has a lot of vibrant coral reefs, and many unique species of fish. This area is perfect for both snorkeling and scuba diving. Just follow the stone edges and you can jump straight down for an aquatic adventure. Besides colorful underwater wildlife, the island is also famous for its colony of monkeys that freely roam around anywhere on the island. You can discover Nha Trang's wonderful nature, both on land and underwater!
Mun Island
There are quite a few diving areas near Mun Island that are suitable for divers of all levels. With its pristine water and a wild selection of sea creatures, the island is a hidden paradise to explore. To reach Mun Island's diving spots, you need to transfer by speedboat to the checkpoints. With many depth levels, the island is a wonderful stop for both snorkeling and scuba diving in Nha Trang.
Mot Island
Mot Island has quite a lot of coral reefs scattered around the island, located close to the shore. This island is also home to many colorful sea creatures, ranging from small fish to turtles and jellyfish. This spot is very attractive for divers of all levels, as it is more shallow than the rest of the diving zones.
2. Island Hopping around Nha Trang
Photo: Travel Loops
Island-hopping tours take you to some of Nha Trang's neighbouring islets, offering a full day of sightseeing, live entertainment, and fun-filled activities with fellow tourists. Thanks to Nha Trang's relatively calm waters all year long, there are numerous tour operators that organise boat cruises on a daily basis.
Priced at VND 200,000 onwards, the boat cruise is inclusive of lunch, hotel transfers, and snorkelling gear rental, stopping at Mun Island, Mot Island, Tam Island, and Mieu Island for about an hour for each one. After hotel pickups, visitors are taken to the National Oceanographic Museum of Vietnam for a brief visit before a shuttle speedboat transfers them to Mun Island.
After an hour of leisurely snorkelling, swimming and sunbathing at the island, the next stop is Mot Island where lunch is served with complimentary drinks and seasonal fruits. Live entertainment by local guides is also provided on the boat. During the entire island-hopping tour, you can see Nha Trang's colourful coral reefs and various marine life through the boat's glass flooring.
At Tam Island, visitors can enjoy water sports such as jet-skiing and kayaking, relax by the beachside, or see the local fishermen at work catching cuttlefish, shrimps, and flower crabs. Before heading back to the main island, the boat stops at Hon Mieu Island, which hosts the Tri Nguyen Aquarium. Built in 1971, it resembles a massive pirate ship that's made of concrete, housing hundreds of marine species and a manmade pond on the ground floor, souvenir shops on the second, and a restaurant on the top floor.
Do note that entrance fees to Tri Nguyen Aquarium (VND 90,000), Mun Island (VND 22,000) and Tranh Mini-Beach (VND 30,000) are not inclusive in the tour package. A popular boat tour is The Funky Monkey, which offers a unique floating bar, where patrons can enjoy an array of cocktails and beers as well as live entertainment. Also known as a booze cruise amongst backpackers, it is priced at VND 200,000 per person.
3. Bicycle tour around Nha Trang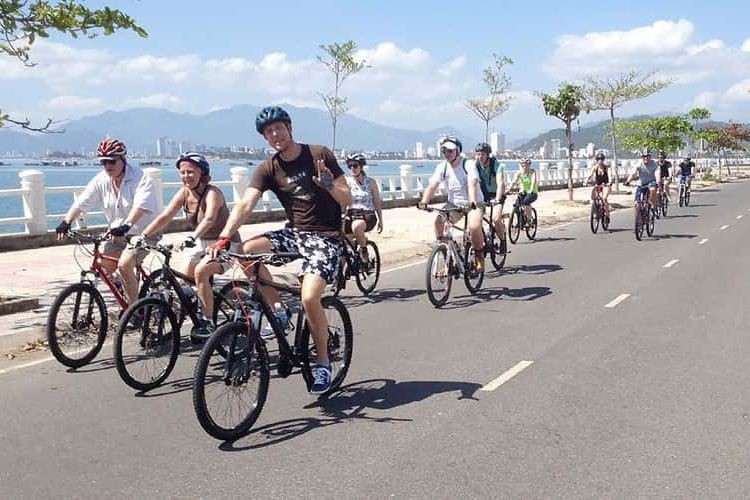 Photo: Heart Nha Trang
Discover a different, more authentic side of the city with this Nha Trang bicycle tour. Head into the countryside where quiet lanes, typical villages and unspoiled natural landscapes beckon to be explored. Encounter friendly farmers, witness traditional crafts and capture a glimpse of local life in rural Vietnam.
A full-day cycling tour of the countryside offers a scenic route along the coastline, visiting Po Nagar Cham Towers and The White Buddha, Chong Rocks, Ngoc Son Pagoda, before making a stop at Ninh Ich Village. You can also chat with friendly villagers and learn about their daily routine of cultivating rice and making local handicrafts such as sleeping mats, conical hats, and incense. The final stop is at Ba Ho Waterfalls, where you can enjoy recreational activities such as hiking and swimming before heading back to Nha Trang City.
There are plenty bicycle tour operators in Nha Trang, though the most popular one is Vietnam Active, which also provides yoga classes, rafting and kayaking along the Cai River. If you prefer exploring Nha Trang at your own pace, there are bicycle rental shops that charge a daily rate between VND 40,000 and VND 70,000.
4. Mud Bath Nha Trang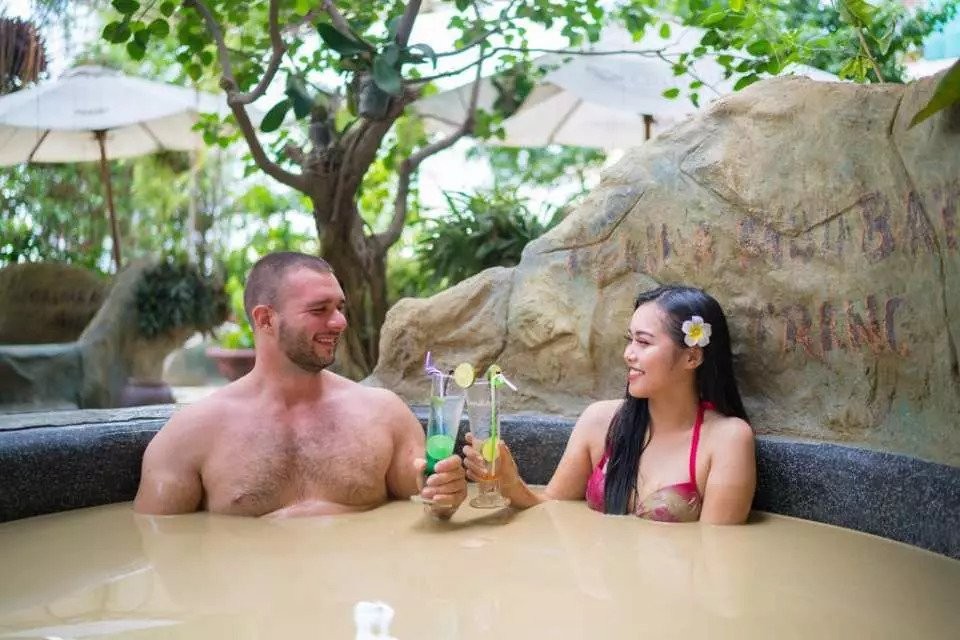 Photo: KKday
Tourists coming to visit Vietnam usually pass by Nha Trang – a wonderful and beautiful city with clear beaches, soft white sand and many other amusement places. Beside the sea, Nha Trang also has a special resource which is mud and hot mineral water. This is considered one of the most enjoyable thing to do when being in Nha Trang.
Generally, mud bath is soaking in a bath containing mineral mud which is a natural mud formed from thee change of geology, mineral mud derived from plants such as trees, flowers, grass buried or from land created mineral mud. It includes some ingredients such as organic, inorganic, carbon-containing substances and easy to absorb water. The reason why it is said to be good for health is that it can treat a number of diseases such as chronic arthritis, tuberculosis, insomnia, sciatica, stress, psoriasis. Moreover, mud bath therapy also adjusts endocrine disorders, makes beautiful skin and smooth, youthful and toned. Therefore, tourists, especially women, really enjoy that kind of bath.
When reaching a mud bath center, tourists will be guided clearly about how to take that bath. After changing clothes, guests will be instructed to clean the body with hot water, followed by a main stage with a mud bath. Lying in pools of mud, apply on the face, bouncing up and body hair. Soaking in the mud about 15 minutes, visitors will be directed sunbathe to mineral absorbed by the skin. Then rinse through water clean mud and soak in the hot mineral water pool, waterfall, pool or it's up to the guest. To achieve high efficiency mud bath, do not shower with cold water, and especially the shower with soap will wash away layers of mud minerals remaining on the skin, reducing the effectiveness of mud. In people with acute heart failure, while soaking the body can cause up reactions such as fatigue, stress, insomnia, dizziness. It should be noted temperature, bath time a different person. After each soaking the whole body should dry and rest 10-20 minutes.
Overall, there are some places which are on the top list of mud bathing that tourists can notice. Thap Ba hot mineral springs center must be mentioned firstly or secondly. Located at number 15 Ngoc Son Street, Ngoc Hiep, Nha Trang and opening daily from 7AM to 7PM, the hot springs center is set against a mountain backdrop with plenty of greenery and flowers. It is also fitted with private and shared mud-baths, herbal-bath, Jacuzzi, waterfall, swimming pool, and sauna. That is to say Thap Ba Hot Springs Centre offers a variety of services and treatment packages at different price levels. Costing VND 150,000 for adults and VND 70,000 for children below 12 years old, a basic mud bath package comprises of a 15-minute mineral mud bath in the communal pool, a 30-minute soak in naturally hot mineral water, followed by a hydrotherapy session using warm or cool mineral water.
5. Cooking Class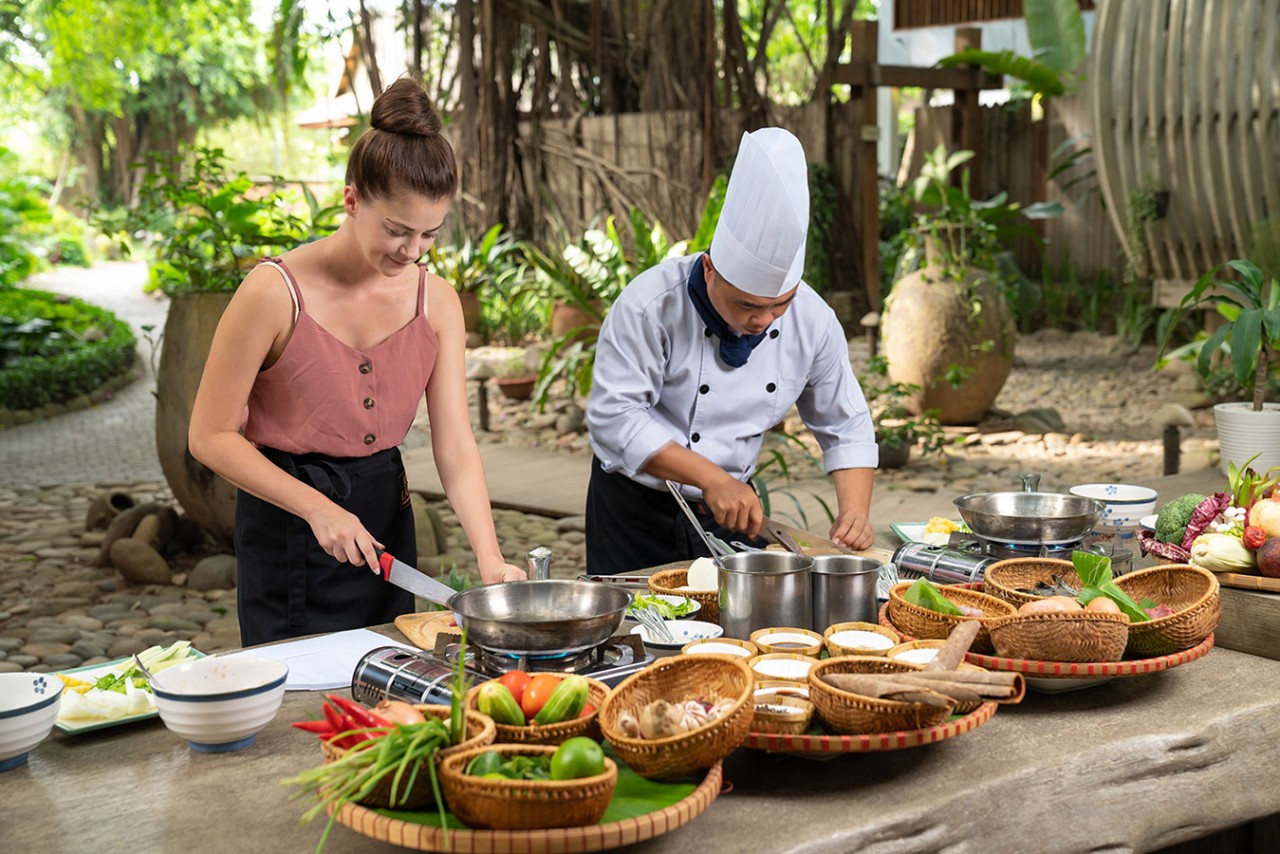 Photo: ForeverVacation
When you think of Nha Trang, Vietnam, resorts and beachside living usually come into mind. Culture and cooking do not. But like most of Asia, the food here is served in abundance and is all about bringing family and friends together.
As Vietnamese food is gaining massive popularity worldwide, attending a cooking class is a good way of immersing yourself in the local culture. Available in many local restaurants and five-star hotels in Nha Trang, it is a half-day session that starts with a morning stroll to the local market. An experienced chef guides participants on selecting fresh herbs, spices, and meats before they head back to prepare classic dishes such as spring rolls, hotpots, and Vietnamese curry. Lanterns Vietnamese Restaurant's classes are held four times a week, where participants are provided with their own cooking stations and a special gift bag at the end of their class.
Best Costal Roads in Vietnam

Vietnam has 3.260km of coastline, which is a treasure for those who love traveling. Along that coastline, these following five beachside roads are considered the ...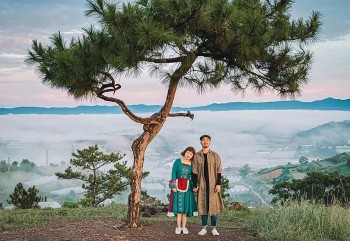 Travel
Three local cities are set to be presented with the ASEAN Clean Tourist Awards 2022.