Top 5 Most Impressive Architectural Designs in Ho Chi Minh City
These include extraordrinary "check-in" spots have different styles but all are equally impressive. Here is the top 5 most interesting examples of Saigonese architecture that will leave you in awe.
Here is a tale of two cities: a modern metropolis with the most skyscrapers in Vietnam and a densely-populated city with many stories hidden in French colonial buildings. The list below reveals an appealing mix of architectural styles that Ho Chi Minh City presents through decades of development.
Bitexco Financial Tower
Ho Chi Minh City's Bitexco Financial Tower & Sky Deck stands 262 metres high at the centre of the city's business district and offers visitors an unparalleled city view from its Sky Deck.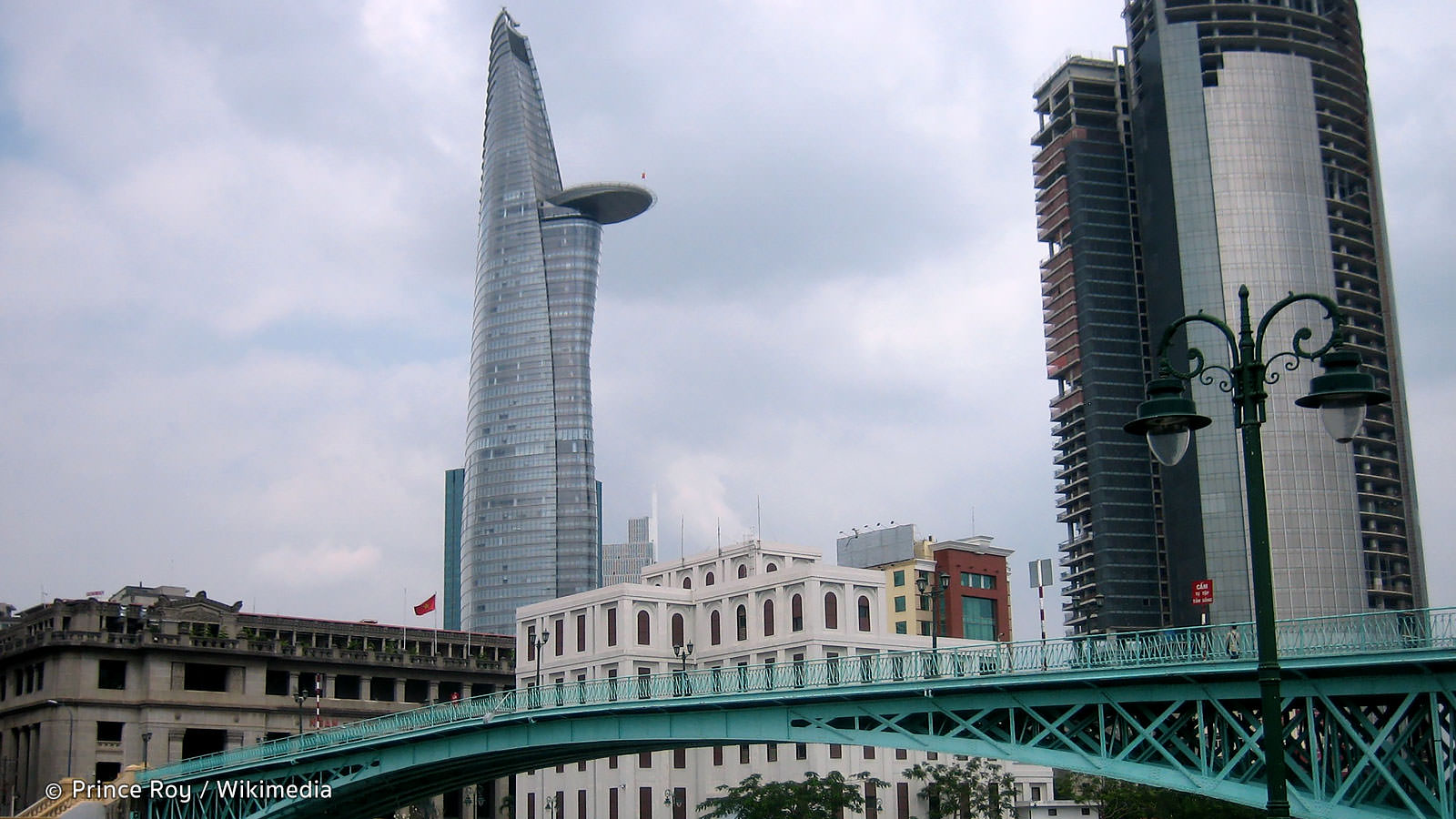 Photo: Wikimedia
Designed by renowned American Architect Carlos Zapata, this 68-storey tower houses offices, shops, restaurants, and a helipad. CNNGo recently ranked the building fifth in their listing of the world's 20 most iconic skyscrapers.
The structure also received an 'Excellence in Structural Engineering' award from NCSEA in 2011 and is currently the 124th tallest building in the world. The main attraction at the tower is the Sky Deck where visitors can enjoy dramatic views across the bustling city below.
Sky Deck visitors are accompanied by an English-speaking guide and can also enjoy interactive touch screen fact boxes delivering information on points of interest regarding city landmarks seen from above.
The tower is also well-known for its Bitexco Vertical Run where competitors race from the ground floor lobby to the Sky Deck. The race covers 178 metres with the latest record standing at 4 minutes and 51 seconds – held by Germany's Vertical World Circuit Champion Thomas Dold.
Saigon Central Post Office
The Saigon Central Post Office is one the most beautiful French architectures of Saigon, built in the Indochina time. The Saigon Central Post Office has been a witness to the changes of Saigon for over 120 years and has become a valuable masterpiece in the center of Saigon. It is not only famous for its gorgeous beauty, but it also serves as the oldest functional government working structure serving many customers every day.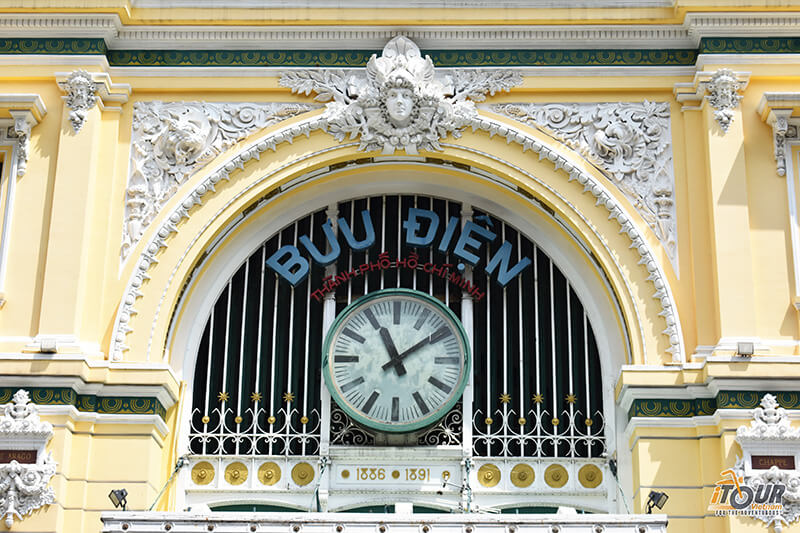 Photo: Itour
French architect Villedieu and his assistant Foulhoux designed this post office, but other sources are claiming that it was the work of Gustave Eiffel who was famous for the iconic French symbol, the Eiffel Tower. The truth is that it was Gustave Eiffel who had designed the first version of the Central Post Office, then, in 1886, the construction was rebuilt by Villedieu.
As soon as the French took control of the South of Vietnam, Saigon in particular, they established a telegraph system. On January 13th, 1863, the building was first opened to service for the locals, and the post office issued their first stamp. In 1864, the Saigon Central Post Office began to gain popularity in the Southern areas. From 1886 to 1891, the building was modernized by architect Villedieu, and that is the look of the Saigon Post Office we see today.
At first, the French decorated the whole building in light pink to match with the red brick of the Notre Dame Cathedral, a nearby Saigon attraction.
In January 2015, the City Council decided to change the original color of the Central Post Office in darker yellow. However, after the front was painted, most of the locals in Saigon criticized the new tone because they found it too bright.
In the end, after several meetings, the City Council decided to repaint the historical building with lighter yellow.
Ho Chi Minh City Museum of Fine Arts
Throughout the more-than-300-years history, Ho Chi Minh City is developing to be one of the leading centers of politics, economics, culture, education and tourism of Vietnam. Along with the drastic changes, Ho Chi Minh City still preserves its traditional values as well as unique architecture constructions. One thing that you can easily realize in this city is the French edifices that have become the symbols of Ho Chi Minh City. On our trip today, we will visit a destination like this, the Fine Arts Museum of Ho Chi Minh City.
Fine Arts Museum, or Ho Chi Minh City Museum of Fine Arts, is one of the largest museums in Ho Chi Minh City. It has witnessed the ups and downs of history as well as the rise of Ho Chi Minh City after the unification in 1975.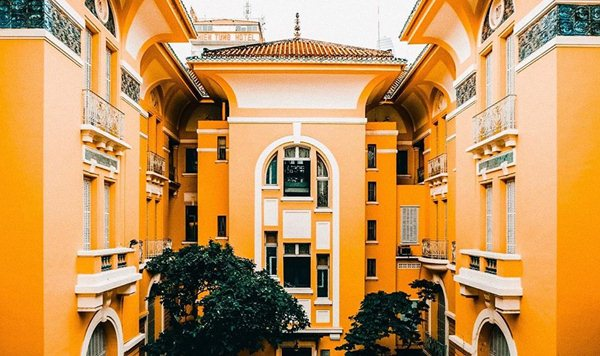 Photo: Vietnamdrive
The construction was built in 1929 and inaugurated in 1934. It is a harmonious combination of Asian and European architecture, which was designed by Mr. Rivera, a French architect. At that time, the construction was the family mansion of a Chinese-born businessman named Hua Bon Hoa, one of the wealthiest traders in South Vietnam in the colonial time. Hua Bon Hoa, also affectionately called Uncle Hoa, was the owner of many other constructions which are Tu Du Hospital, Majestic Hotel and Emergency Center of Ho Chi Minh City now.
The owners of this construction changed through different periods of time, which associated with the historical events such as The August Revolution in 1945, the partition of the North and South in 1954, the collapse of the Republic of Vietnam in 1975 and the Renovation in 1986. Up to present, though Ho Chi Minh City has been changing in many ways, the architectural work still remains its antique appearance and embellishes the general development of Ho Chi Minh City.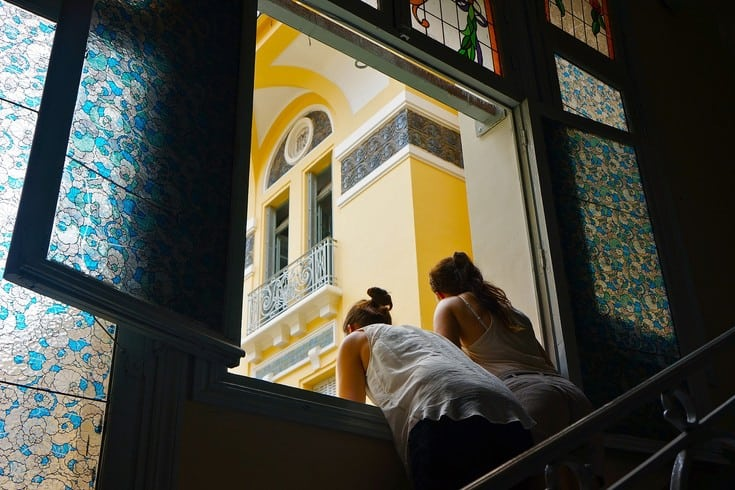 Photo: Vietnam Discovery
42 Nguyen Hue
One of the top coffee experiences that can only be found in Saigon is cafe apartments in Saigon. Having a modern atmosphere in old architecture, these places are where modern meets culture. Not only will you encounter people from all walks of life here, but you can also view Vietnamese culture through a very different lens.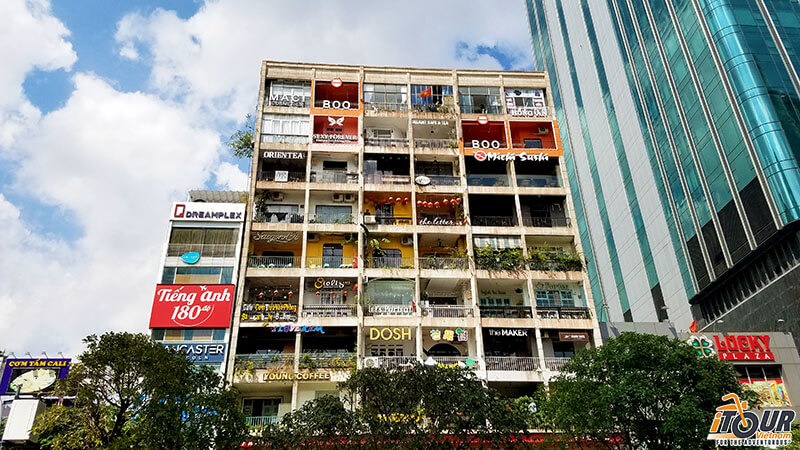 Photo: Itour
Constructed as dormitories for officers in state-owned companies, these buildings were initially used for accommodation. It was not until the 2010s that their owners started doing business and cafe apartments in Saigon became a neighborhood sensation. You can find there an array of locally-owned coffee shops, clothing stores, restaurants, bars, and stationery shops.
Back in the 1960s, this was the lodgement of high officials in South Vietnam. Despite being surrounded by modern constructions, it maintains a feeling of old Saigon with winding stairs and sloughing walls. At present, each floor is full of cafes and fashion shops so you will need to spend more than an hour here.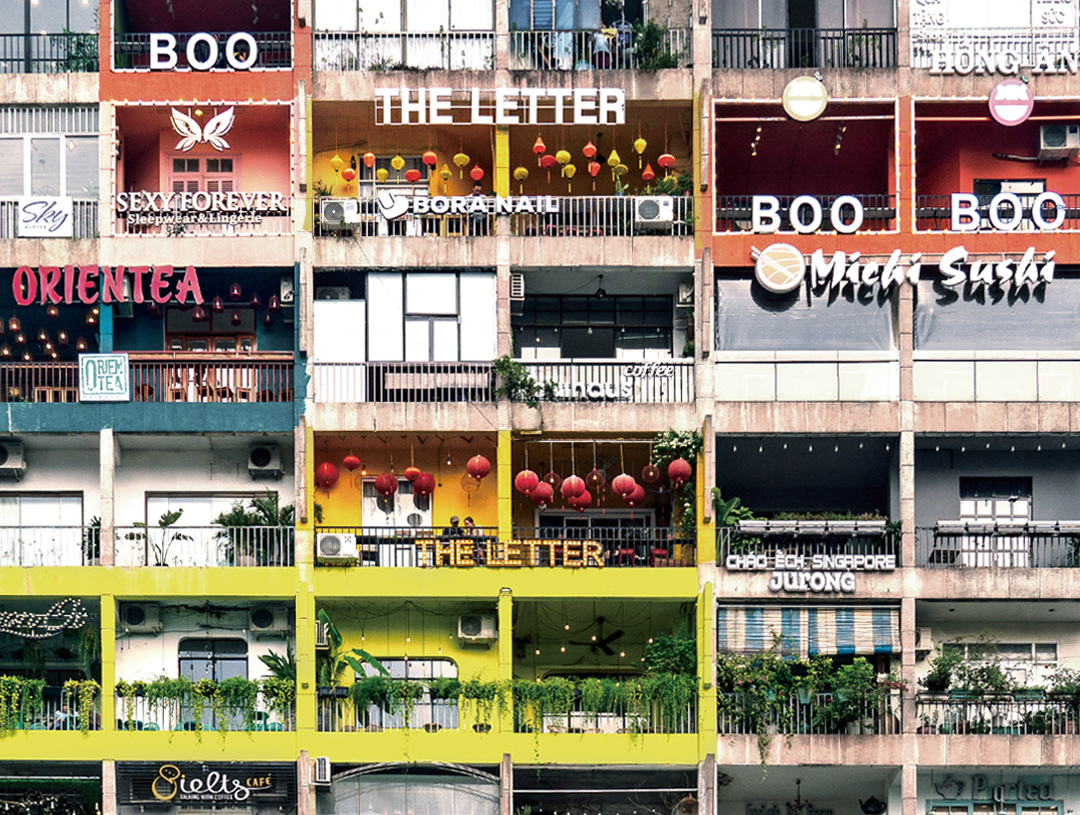 Photo: Lotte Hotels & Resorts Magazine
Notre-Dame Cathedral Basilica
Notre-Dame Cathedral Basilica of Saigon has gone by various names over the years. It began life in 1863 as Saigon Church, built by French colonists shortly after France conquered and began to colonize Saigon. Saigon Church was a simple wooden construction with a bad case of termites, which caused so much damage it had to be rebuilt.
Photo: Atlas Obscura
A design competition was held, which was won by French architect Jules Bourard, an expert in religious architecture. His plan was about as French as it gets: to build a smaller version of Notre-Dame de Paris, mirroring the famous cathedral's form in the Romanesque and French Gothic style.
The cathedral last hit the international headlines in October 2005. According to some fervent witnesses, the statue of the Virgin Mary, located just outside the cathedral, began to cry. Apparently, a tear streaked down her right cheek, staining her granite countenance and causing thousands of people to flock to the cathedral to see this unconfirmed miracle. Traffic ground to a halt all around the cathedral and the police were called in to maintain order.
The stain remained for over a week, and hundreds of people came to see it from across the country each day. The Catholic Church in Vietnam, however, could not confirm that the statue of the Virgin Mary had indeed shed any tears.
World
Mattarella is Italy's 12th president and head of state since the country became a republic after the Second World War.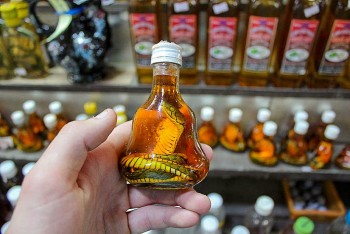 Multimedia
A trip to Vietnam can be exciting, and many activities and things to explore during your journey. Here is top 10 crazy experiences that you must try once before 30, which we promise you will not regret it.
Handbook
Choosing the best superhero films of all time is no easy task. Let's scroll down to find out the best ones we've listed.