Top 5 Worst Mistakes Dutch Referee, Bjorn Kuipers Ever Made
Bjorn Kuipers will become the first Dutch referee to take charge of the Euro 2020 final when England take on Italy in Sunday's Wembley. He is one of the most famous referees in the world, but he also makes significant mistakes. Here is the 5 worst mistakes that he made during his career.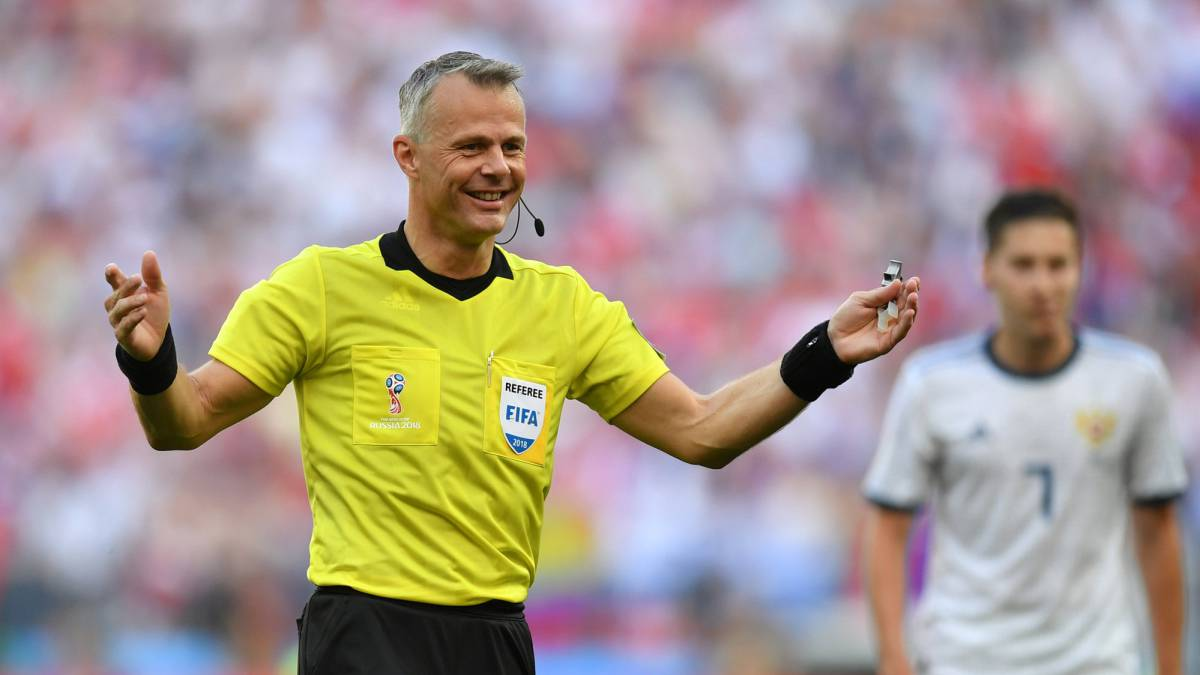 Photo: AS English
Björn Kuipers ( born 28 March 1973) is a Dutch football referee. He has been a FIFA listed referee since 2006 and an UEFA Elite group referee since 2009. He is assisted during matches by his countrymen Sander van Roekel and Erwin Zeinstra. Read more on Wikipedia
Since 2007, the English Wikipedia page of Björn Kuipers has received more than 350,519 page views. His biography is available in 37 different languages on Wikipedia. Björn Kuipers is the 13th most popular referee (down from 3rd in 2019), the 556th most popular biography from Netherlands (down from 422nd in 2019) and the most popular Dutch Referee.
Here is top 5 worst mistakes that Kuipers ever made While Officiating Chelsea vs PSG
5. Zlatan's Red
Dutch referee Bjorn Kuipers admitted that he was wrong to show Zlatan Ibrahimovic a red card during Paris St Germain's Champions League clash with Chelsea in March 2015.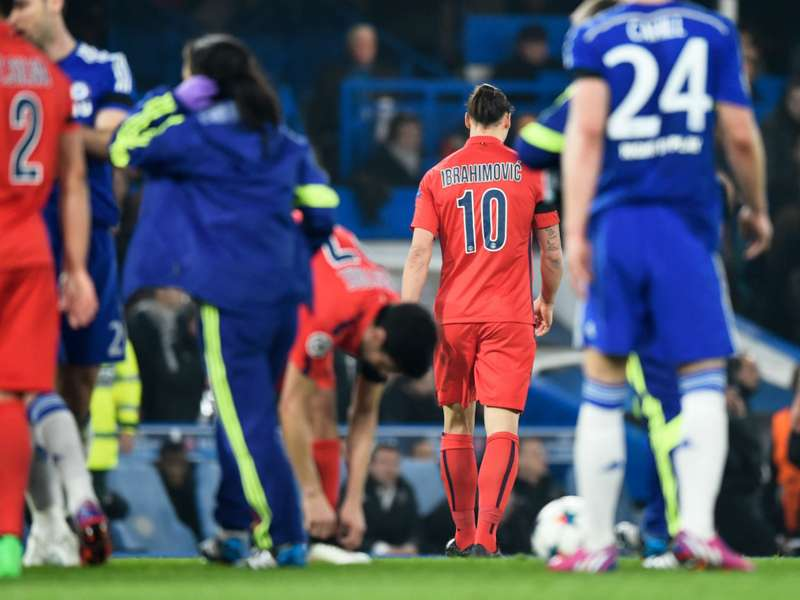 Photo: Getty Images
The contest at Stamford Bridge was just over half-an-hour old when the Swedish striker crunched into a 50-50 challenge with Blues forward Oscar.
With the Brazilian left writhing on the floor in supposed agony, Kuipers was quick to reach for his pocket and send Ibrahimovic for an early bath.
PSG were left fuming by the decision, but would have the last laugh in the contest as Thiago Silva netted in extra-time to send the French outfit through to the quarter-finals on away goals.
Kuipers' call ultimately had no bearing on the outcome of the two-legged encounter, but he has conceded that he was wrong to send Ibrahimovic off, and told the now Manchester United forward as much at the time.
He said while appearing on the Pauw talkshow in his homeland: "Our worst match ever was Chelsea - PSG in March 2015 in which I gave Ibrahimovic a red card after 31 minutes. I was convinced it was a red card. After seeing the videos, I could have given the red card, but a yellow would have been better.
"After the match I sat with Zlatan in the dressing room and we spoke about that. I told him that I was convinced during the match but that I was wrong."
4. Allowing Himself to Be Influenced By the Players
It happened so quickly, but Kuipers was surrounded by every Chelsea outfield player (apart from the stricken Oscar) within a second of the red card incident.
"It felt like I had 11 babies around me."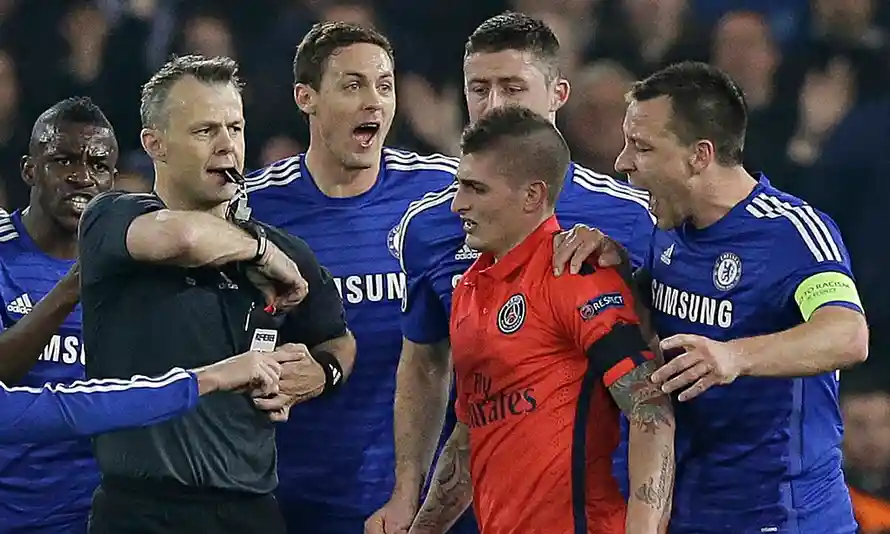 Photo: The Guardian
Zlatan Ibrahimovic said these words, as noted by Stephen Darwin of Goal, after his contentious sending off in the Champions League round of 16 between Chelsea and Paris Saint-Germain on 11 March. The Swedish striker was alluding to vehement protests from Chelsea players in the wake of his thunderous coming together with Brazilian Oscar.
Swarming Bjorn Kuipers like bees, Jose Mourinho's men—whether they failed or accomplished—appeared to influence the referee's decision, leading to an uproar from pundits, supporters and players that clubs need to better control how players interact with match officials.
Jose Mourinho wanted his teams to win at all costs, but moments like this are horrible to watch.
3. Missing David Luiz's Elbow on Diego Costa
David Luiz insisted he did not fling an elbow at Diego Costa during Paris Saint-Germain's fiercely contested tie at Chelsea and offered an apology to his former club's supporters for celebrating his equaliser late in normal time with such gusto in front of the Shed end.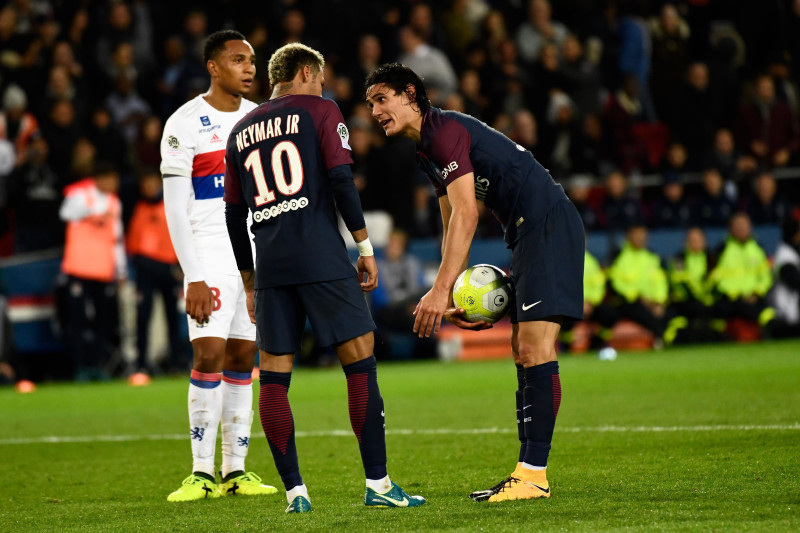 Photo: Getty Images
The Brazil centre-half, who was making his first return to Stamford Bridge since last summer's £48m move to PSG, appeared to connect with Costa four minutes before the interval on Wednesday night but did not draw a sanction from the referee, Björn Kuipers. David Luiz was eventually booked for confronting the striker after the interval, his caution awarded for simulation as he claimed he had been head-butted, but he has since moved to suggest he has no lingering problems with Costa.
"It's always a battle to play against Diego Costa," David Luiz said. "He is a fantastic player but, if people are talking about an elbow, they can talk about when Costa gave me the elbow in the diaphragm. It is normal. Diego is a very good friend, he is having an amazing season, and I'm very happy for him. He is a fantastic guy, physically very strong, and one of the best strikers at the moment. It is good to play against fantastic players like him."
Asked to clarify whether he had elbowed the forward, the centre-half reiterated: "No." José Mourinho had suggested post-match that Uefa might punish the player retrospectively, despite having awarded the defender its man-of-the-match award, if television evidence suggested foul play. Yet it is understood sanction is unlikely, while European football's governing body will also review Zlatan Ibrahimovic's dismissal next Thursday when its disciplinary committee meets, but only to determine whether it merits more than a one-match ban.
2. Turning Down Costa's Penalty Claim
For all his physical niggles, Costa should have been awarded a penalty in the first half after being felled by Edinson Cavani.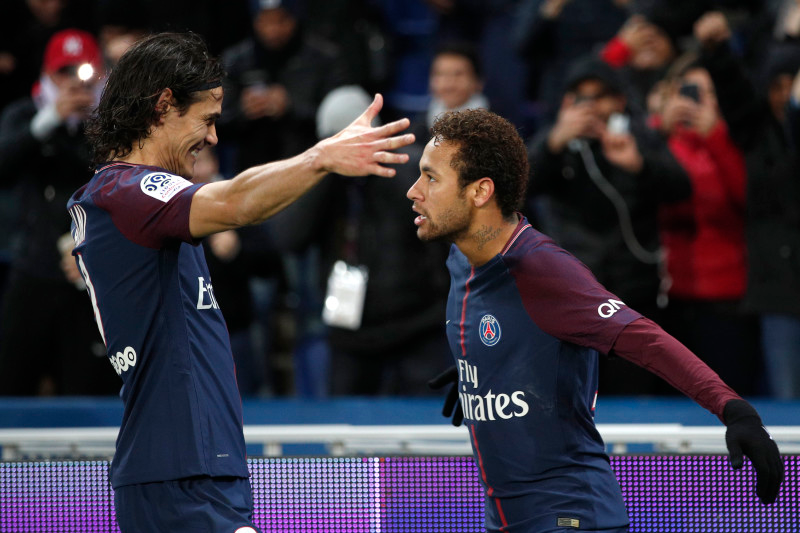 Photo: Getty Images
Costa trotted through a number of PSG defenders and just when it looked as though he was about to get a shot away, the Uruguayan tripped him from behind. There was definitely enough contact and Kuipers had a clear view of it. But in no uncertain terms, the Dutchman 'bottled it'.
Paris Saint-Germain forward Edinson Cavani has insisted talk of a row between himself and team-mate Neymar after their penalty disagreement against Lyon earlier in the campaign was "greatly exaggerated."
The pair appeared at odds over who should take the kick, with Cavani eventually missing from 12 yards in the 2-0 win. The incident was followed by a flurry of reports suggesting the duo were not getting along following Neymar's world-record transfer in the summer.
"They create or invent stories that don't exist, what counts is when the team scores a goal," said the Uruguay international. "… With Neymar, there was nothing special about what we discussed. What happened on the pitch or in the dressing room was greatly exaggerated, and they must remain in that place because that's what football demands."
1. Turning His Back on Costa's Push on Marquinhos
Photo: Sky Sports
Diego Costa played up to his pantomime villain reputation tonight in Chelsea's Champions League tie against PSG by pushing Marquinhos to the ground with force, just when referee Bjorn Kuipers had his back turned.
Costa, of course, was already on a yellow card at the time of the incident, and can consider himself lucky to stay on the pitch.
Kuipers by this point had his back turned and was running away from the area, missing the incident completely. While he should have known better than to turn his back, just what are the assistant referees there for again?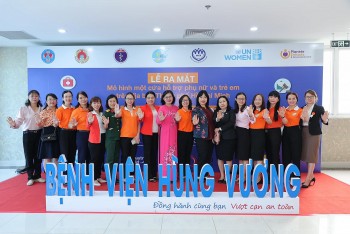 Viet's Home
What is the one-stop centre for women and children experiencing violence?