Top 7 Best Christmas Songs of 2021 - Video
From Ed'n'Elts to Megan Thee Stallion and Jimmy Fallon, there's been a whole host of festive tunes this year. Here's the good, the bad and the gaudy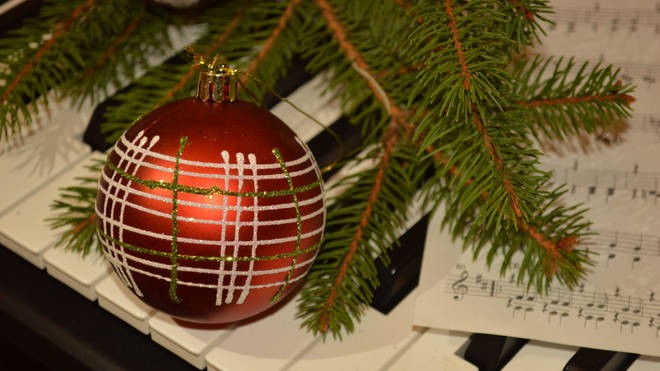 Photo: Class FM
It's beginning to look a lot like Christmas, and accordingly, music's finest are out to warm your cockles (and bag the festive Number One spot) with this year's array of seasonal singles. From pandemic references and cancellations to disturbing levels of horniness, this year's offerings span the lot. Pour yourself an eggnog and settle in.
Kelly Clarkson, 'Christmas Isn't Cancelled, Just You'
When I read the title of Kelly Clarkson's latest festive jingle, I let out the sort of baying groan that might've emitted from the donkey that carried Mary up that gigantic hill to Bethlehem. If you ask me, it feels like we've spent a good portion of 2021 being loudly talked at by the same brutally "cancelled" public figures who claimed they've been "silenced by the woke brigade" while refusing to shut up– at which point the word has ceased to have any real meaning at all, according to NME.
Unless it's a JK Rowling diss track, I thought to myself, what's the point? But as luck would have it, though, I greatly enjoyed the reality: a really salty dig at a miserable ex who recycles the same chat-up lines underneath the mistletoe. "You ruined all my favourite things," she sings, "but you won't take Christmas". Get him, Kelly!
(Video: Youtube)
Ed Sheeran & Elton John, 'Merry Christmas'
As reported by Evening Standard, Ed Sheeran and Elton John recording a Christmas song together has been the worst kept secret of 2021 — the former accidentally let the news slip on Dutch radio back in October, with the latter jokingly chastising his duet partner as "big mouth f***ing Sheeran". It's unapologetically clichéd — anyone with "tree", "December", "snow", "kiss" and "mistletoe" on their bingo cards will have a full house within the first few lines — but it's as catchy as you'd expect from two men who gobble up number one hits like they're tasty little stollens. If it doesn't top the charts come December 25, we'll eat our Santa hat.
(Video: Youtube)
Michael Bublé - Christmas (10th Anniversary)
Can you carbon date a song? Because it's genuinely impossible to tell whether the new tracks tacked onto this "deluxe" edition of Michael Bublé's mega-selling Christmas album are, in fact, new. We're assured they are, but frankly, Bublé's cockle-warming croon is so ageless that there's no way of knowing if we're in Christmas past or present. Regardless, you've almost got to respect the barefaced profiteering of reissuing an album not once, but twice within the space of a decade (it was first released in 2011, and again in 2012). That, surely, is the true spirit of the season.
(Video: Youtube)
Shaggy - Christmas in the Islands (Deluxe Edition)
Not only is this the second time Shaggy has released the same album within the space of a year (the only difference being a few extra tracks), it also features the second time the reggae superstar has teamed up with regular collaborator Sting for a rendition of Silent Night. Why not, eh — it's bloody Chrismtas! Sting's contributions are amusingly earnest, but Shaggy's ad-libs ("All is calm (real calm!)/ All is bright (uh-huh!)") are just fantastic.
(Video: Youtube)
Mariah Carey - Fall in Love at Christmas feat. Khalid and Kirk Franklin
It seems that Mariah Carey also received this year's Spanish guitar R&B memo – and much to nobody's surprise, the undisputed queen of the Christmas single has nailed the brief. Though she's flanked by the gospel singer Kirk Franklin and velvety-voiced chart star Khalid, both wisely decline the challenge of attempting to out-sing The Voice (it'd most likely end badly) and instead put on a sultry spread of harmonies to match her effortless vocal gymnastics and helium-fuelled high-notes. Whistle all the way!
(Video: Youtube)
Leona Lewis - Christmas, With Love Always
Don't call it a reissue! This one is, officially, a "repack" of Leona Lewis' 2013 album Christmas, With Love. It had some undeniable bangers on it — One More Sleep is one of standout festive tracks from the post-All I Want For Christmas Is You era (which has otherwise been pretty barren) — but the new lead single for this release, a lovey-dovey duet with Noughties smoothie Ne-Yo, doesn't quite brussel our sprouts.
(Video: Youtube)
ABBA - Little Things
Few could've predicted that ABBA's first ever festive single would be about a couple of weary parents trying to sneak in a quick Christmas shag before the kids wake up, but here we are. Like stumbling across a half-empty bottle of your parents' secret "tingling lube" from Ann Summers when you're visiting over the holidays, 'Little Things' is charged with an unwelcome sense of horniness which is swiftly imposed upon everybody who listens to it. Weirdest of all is this strangely transactional proposition from Frida: "Little things like your naughty eyes / You'd consider bringing me a breakfast tray / But there's a price." Not even a choir of angelic children and a twinkling music box can bring it back from the deeply unsettling brink, said NME.
(Video: Youtube)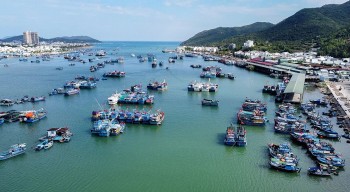 Economy
GDP growth quickened to 7.72% in the quarter ended June, beating the government's 6%-6.5% target.