Top 7 Best Television Shows of 2021
Voted for by the Empire and Pilot TV team, the round-up of the 10 best series of 2021 is stuffed with variety, displaying the depth and breadth of TV that hit our screens over the year. Dive in below, and check out our best movies of 2021 list here.
It's A Sin
You'd expect a five-hour drama about the onset of AIDS in 1980s Britain to be a fairly gruelling watch – but It's A Sin is a Russell T Davies creation, which means there's room for a sex montage to the soundtrack of cheesy medley 'Hooked On Classics' and a waiter peeing in Margaret Thatcher's coffee. And while the limited series is inevitably and unflinchingly structured around the devastating deaths of many of its beautifully drawn characters – young men gathering in London, hoping to live their best, freewheeling lives – Davies' profound love for them shines through.
As much a testament to a generation decimated by this horrific virus as it is a social history of what life was really like for gay men in the '80s, It's A Sin was devoured in record-breaking numbers on All 4, turning this historic piece of television into a full-on cultural phenomenon, according to Empire Online.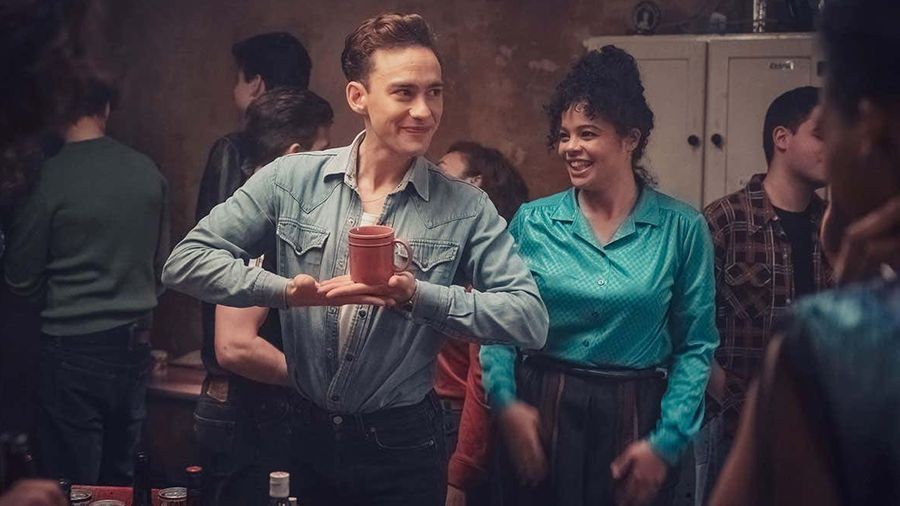 Photo: Empire Online
Mare Of Easttown
On paper, Mare Of Easttown sounds run of the mill: a middle-aged small-town detective investigates the murder of a local teenager while dealing with divorce, a custody battle, and her own hyper-critical mum. But when that detective is Kate Actual Winslet, and the story is really one of the power of generational trauma, you get something that's never been anywhere remotely near a mill. The Mare of the title is Mare Sheehan, Winslet's copper of few words and mum of two kids, one of whom died by suicide (the custody battle is over Mare's grandson).
This isn't a prestige TV thriller built out of flashy dramatics, hyperbolic speech and increasingly absurd twists – it's an authentic, detailed, haunting character study that just so happens to be about solving a crime too. Moreover it's about the mundanities and struggles of small-town life, the multitude of ways that women, particularly, can be ground underfoot. Think Happy Valley but with Kate Winslet doing a Delco accent. And eating cheese. And sandwiches. And blinking like no-one's ever blinked before.
As an exploration of the devastating impact of grief, there's been no better, on any size of screen. It's the model of quality by restraint and understatement. And when one horrific surprise-death does occur, it lands like a sledgehammer, quickly becoming the telly moment of the year. TV doesn't come much more profound than this. By god: we miss you, Mare.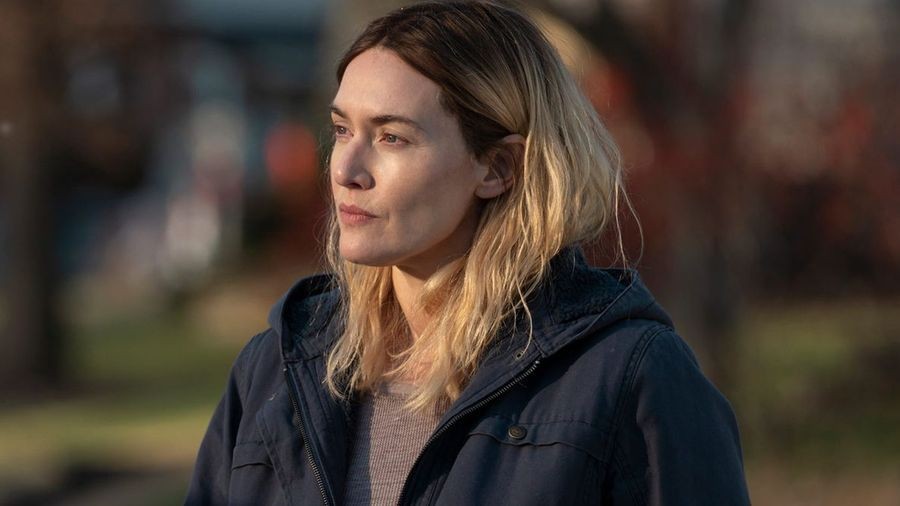 Photo: Empire Online
WandaVision
The first Marvel series out of the gate on Disney+ made it clear that the MCU has as much of a home on the small screen as it does with its gargantuan cinematic blockbusters. And WandaVision was immediately something special – a sitcom-homaging meditation on grief, loss and love, relocating Wanda Maximoff and her (dead, synthezoid) lover Vision into the retro televisual town of Westview, finally able to live out the domestic life they never had. But as the show zips forward through decades of iconic comedies – riffing on everything from I Love Lucy up to Modern Family – it becomes increasingly clear that not all is right in the town. Elizabeth Olsen and Paul Bettany give their best MCU performances yet, making Wanda and Vision looser, more human, all tinged with the tragedy of knowing this can't last. Chuck in earworm theme tunes from Frozen songwriters Robert Lopez and Kristen Anderson-Lopez, a delectable turn from Kathryn Hahn as nosy neighbour Agnes, and beautifully emotional dialogue, and WandaVision deserved to be a major ratings hit. What is a nine-episode MCU show, but an MCU movie persevering?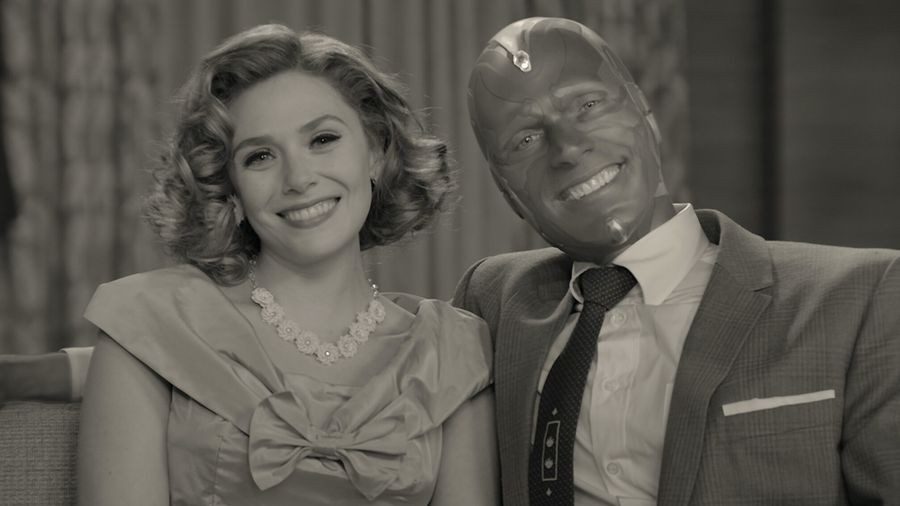 Photo: Empire Online
Succession: Season 3
2021 was the year that Succession went stratospheric. The most GIF-able show ever made returned for a third season, turning up the high-stakes corporate moves, scathing insults, rich-people cringe levels and utterly compelling drama all the way to eleven. Logan Roy (Brian Cox) is making his kids work harder than ever to be next in line to rule Waystar Royco – Roman (Kieran Culkin) is doing his best to play with the big boys, Shiv (Sarah Snook) is trying desperately to be included, Connor (Alan Ruck) won't let go of his presidential dreams, and former number one boy Kendall (Jeremy Strong) has really gone rogue this time, striking out on his own to once again try and take his father down. In a show that just keeps getting better, highlights from the new season include Kendall's failed birthday party, an extremely influential box of donuts, and a devastatingly misplaced dick pic. These people are literally the worst, but Succession is one of the best things on television right now.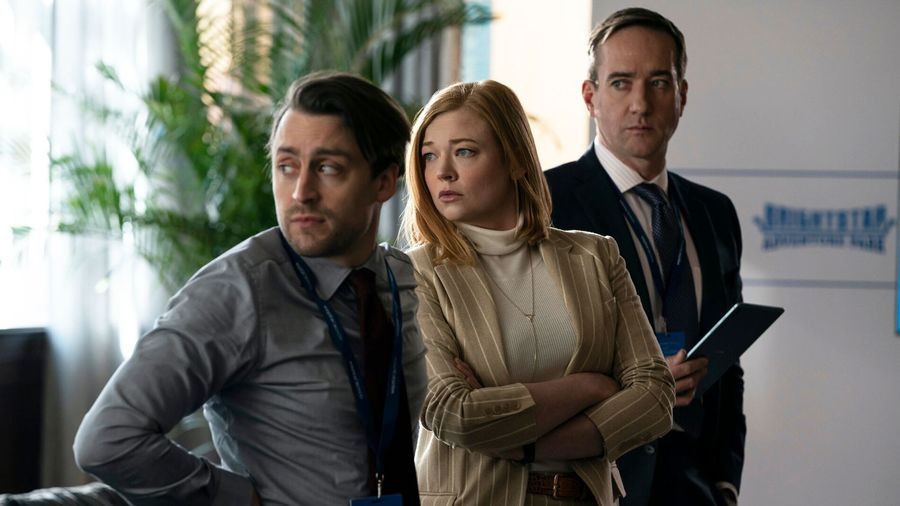 Photo: Empire Online
Miss Night Mass
If The Haunting Of Hill House didn't make it clear enough, Mike Flanagan getting stuck into an entire Netflix limited series means you're in for something special. And his long-gestating Midnight Mass (of which he directed every instalment, and co-wrote them all too) was pure, unfiltered Flanagan – a bloody-but-beautiful, spine-tinglingly spiritual seven-episode series that plays both as a rip-roaring horror story and as theological allegory.
With its explorations of familial trauma, faith, guilt, alcoholism, and the ghosts of the past that refuse to die, Flanagan mulls over his key obsessions afresh – spinning them into a Stephen King-esque tale of an isolated island community, and the charismatic young preacher (an astonishing Hamish Linklater) who inspires renewed religious fervour in his flock when performing apparent miracles before their very eyes.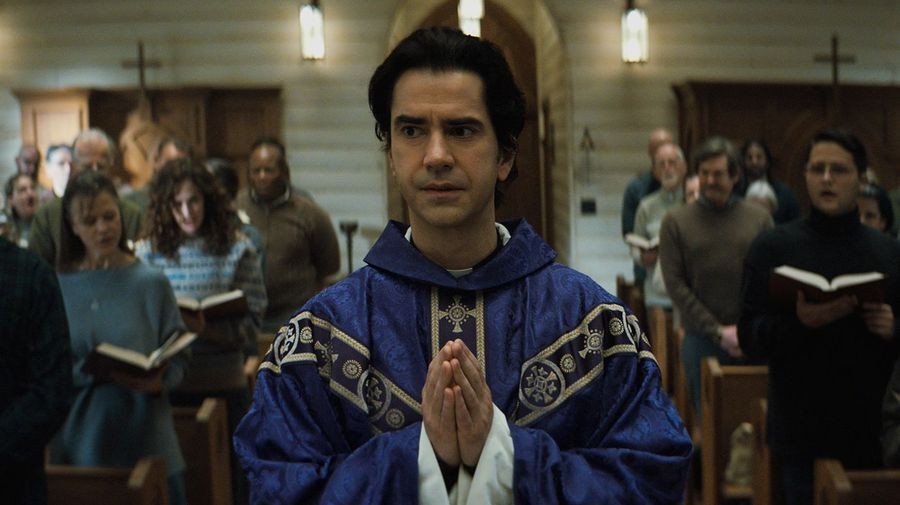 Photo: Empire Online
To state the exact subgenre Midnight Mass plays with would be to spoil things, but Flanagan weaves his central themes together with thrilling potency – the compulsion to drink, redemption through communion, and the very notion of bad faith. It's lofty material, but not afraid to splash around the red stuff too – with dead cats everywhere, a glowing-eyed beast stalking the island, and several narrative rug-pulls to make your jaw drop. Yes, there are a lot of monologues. But those back-to-back ones about what happens when you die might change your life.
The White Lotus
At high-end hotel resort The White Lotus, the views are picturesque, the food is divine and the service is second to none… most of the time. The (truly despicable) residents' wallets are huge, and their sense of entitlement even more so – and it's not long before the glamorous facade starts to crumble. Cue familial falling-outs, newlywed despair, teenage toxicity and, of course, shitting in a suitcase.
Mike White's limited series expertly gathers some of the most unbearable characters ever put to screen, pitting their vile exploits against a backdrop of gorgeous Hawaiian golden-hour sunsets tinged with queasy greens, with a chant-like, humming score that hints at the cultish effect of joining the world's wealthiest. Standouts include Murray Bartlett as hotel-manager-on-the-edge Armond, the inimitable Jennifer Coolidge as Tanya, a lonely rich lady desperate for company, and Jake Lacy entering full villain mode as Shane, a truly awful mummy's boy who won't stop complaining about being given the second most beautiful room on site. A luxury holiday has never looked so heinous.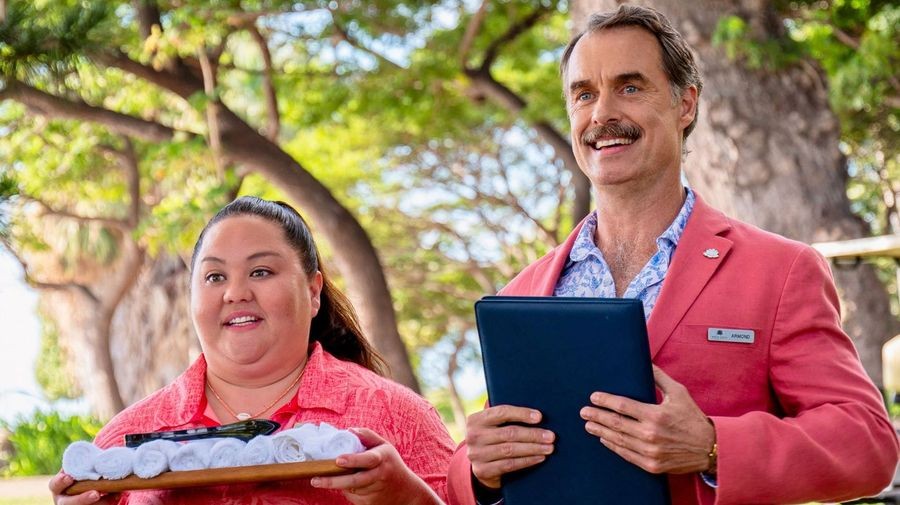 Photo: Empire Online
Squid Game
Win or die trying. Netflix's Squid Game hooked fans in with its high-stakes twist on classic Korean children's games from the moment it dropped on the streaming site in September, according to US Magazine.
Beginning in episode one, 456 players fight for their lives — and a cash reward that starts at $38 million dollars but increases into the billions — after accepting an ominous invitation to play a series of children's games. Each round is monitored by masked guards wearing pink suits as the Front Man oversees it all.
The nine-episode series quickly takes a dark turn when the contestants realize that every challenge brings the possibility of injury or death. Amid the bloody games, fans learn more about each player, including Seong Gi-hun (played by Lee Jung-jae), who lived with his mother after getting divorced before participating in the intense competition.
The question of which players — who have all been given a number and a matching uniform in their isolated bubble — can be trusted and which ones will do anything to survive is something viewers must ask themselves week after week.
According to Dong-hyuk, 50, the deadly challenges and high-risk outcomes also serves as commentary on the world over the last decade.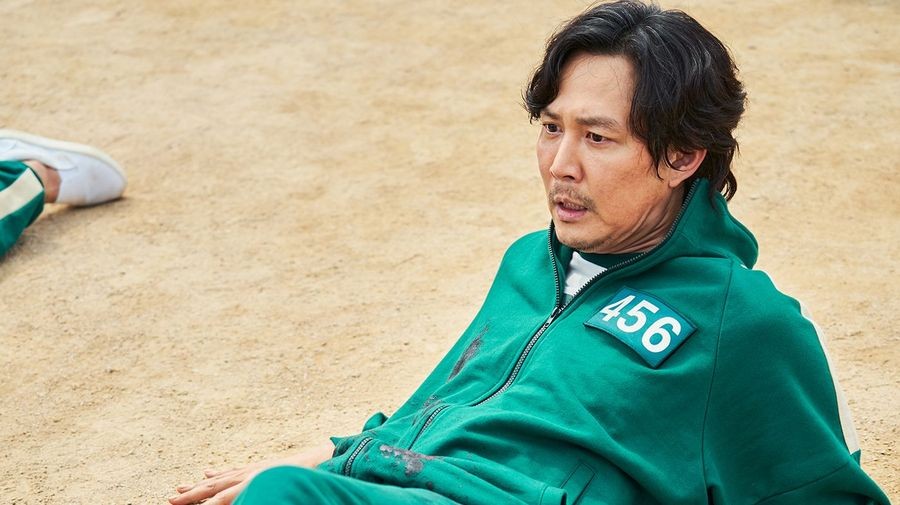 Photo: Empire Online
Feel Good: Season 2
Feel Good Season2 pulls off the impossible — humanising its vulnerable subjects so we can laugh at them as well as root for the things they believe in, First Post reported.
There are few shows, or perhaps none, that would have the courage to reap comedy from addiction, paranoia and mental health issues. Somehow, Canadian comedian Mae Martin's show Feel Good managed to pull all of that and more with a breakthrough first season that ended in the comedian's life in tatters. Feel Good, as the name suggests, has always chosen to look at hope beyond the misery. It isn't always funny, in fact, each punchline of the show is on one level a grim reminder of human vulnerability. But the show, written by Martin and co-writer Joe Hampson is delightfully balanced between poignancy and the sheer lunacy of balance. In its second season, Feel Good gives Mae a thing or two to cheer about, but also a whole lot of other baggage to deal with. You could argue this is a show about broken people, but it is so hilariously written and performed with deadpan candidness, it could also be seen as an exercise in fixing.
What Feel Good does incredibly well is how empathetically it pulls each of its characters closer to the viewers. Because the show itself deals with the fluctuations of sexuality – Martin and George still don't know what to identify as – there is ample room for everyone to be anything. In fact, it's the straight people of the show, who come across as creeps at times and it is a reflection of the sensitivity with which the show's sexual complexities are approached, that none feel threatened or spoken down to. Each absurdity, each quirk is treated with love and empathy, which is probably the reason why the series can be so grim yet so funny at the same time. George's roommate, the lonesome and odd Phil, for example, gets more depth this season and a whole arc that transforms him from the touchy creep to a loveable wreck.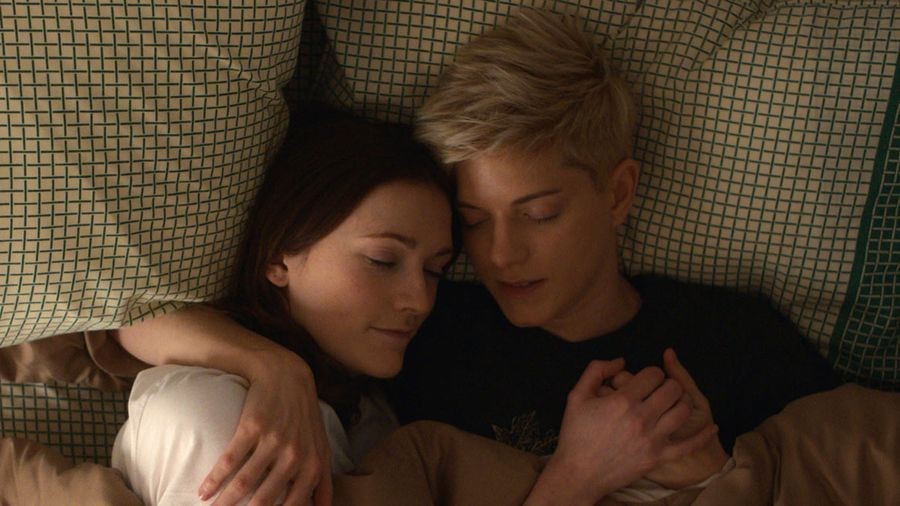 Photo: Empire Online
Herein lies the impossible task that Feel Good continues to accomplish through its second season. Each of its characters can come across as nightmarish to deal with socially, broken masses being ushered around by fickle and frustrating minds. And yet, you can't help but watch them again and again, or to even befriend them for their incredible sense of humour and grit through it all. This is a show about processing and dealing with trauma, and yet it manages to humour even the most cynical of minds. In the second season, we learn more about Martin's past and can see George's baffling lack of cohesion in the things she wants and the things she ends up doing. Somehow it still adds up to be one of the most likeable love stories on TV, between the two.
The Underground Railroad
In 2016, Barry Jenkins made a movie masterpiece in Moonlight; in 2021 he pulled off the same trick on TV with The Underground Railroad. The plot is simple — two slaves, Cora (Thuso Mbedu, terrific) and Caesar (Aaron Pierre), escape their plantation using a (fictitious) underground railroad to try and find sanctuary — but Jenkins' approach is radical, rejecting the tired staples of antebellum narratives by never reducing Black Trauma to spectacle, by filling his tale with joy, laughter and love, then telling it all through a lens of hallucinatory magical realism (take a bow cinematographer James Laxton, composer Nicholas Britell).
Time and again, Jenkins plays fast and loose with TV conventions; Chapter 4 leaves the protagonists to deliver an origin story of chief slave hunter Ridgeway; Chapter 7 is just 20 minutes long, mostly dialogue free and stunning; and the penultimate Chapter 9 is a gourmet meal, running the gamut from intoxicating romance to horrific violence — it has a strong shout as the best single episode of any 2021 show. There's a lot of talk about cinematic TV these days. Few achieve it so effortlessly and movingly as The Underground Railroad.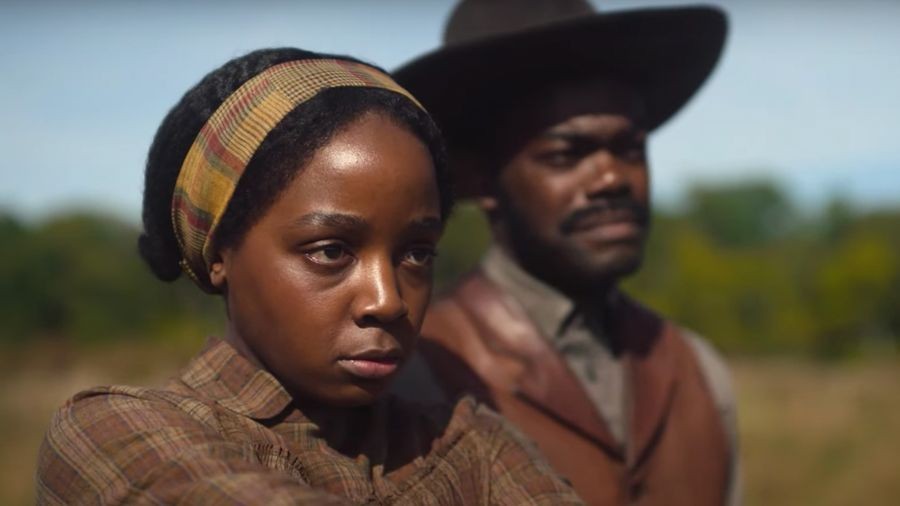 Photo: Empire Online
Loki
Tom Hiddleston's God of Mischief was always one of the Marvel Cinematic Universe's greatest assets: as cacklingly malevolent as he was fascinatingly insecure. So it seems only right that his first solo outing would prove to be among the MCU's best small screen offerings. With a Whovian sense of time — the story freewheelingly jumps between ancient history and the end of all things — showrunner Michael Waldron and director Kate Herron found vast sci-fi ambition in some retro bureaucratic stylings, the addition of the seemingly all-powerful Time Variance Authority reshaping the universe beyond all recognition (they keep their Infinity Stones rattling around in a drawer!).
The finale, meanwhile, was a boldly understated affair that left more questions than answers, set up a key character for the wider universe, and teased a second season, the first MCU show to get a sophomore hit. Loki, it seems, is burdened with more glorious purpose than even he thought possible.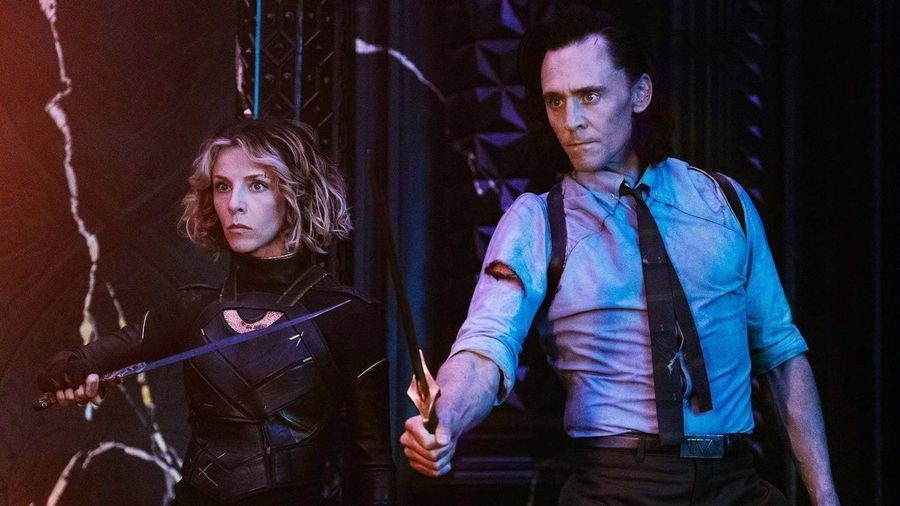 Photo: Empire Online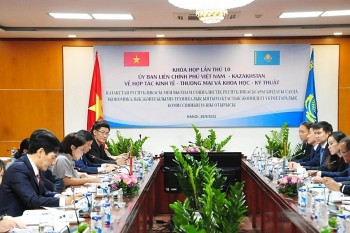 Friendship
The 10th session of the Vietnam-Kazakhstan Intergovernmental Committee on economic-trade and scientific-technical cooperation was held in Hanoi on September 26.