Top 9 Richest Japanese Billionaires In Asia
From Seo Jung-jin to Lee Boo-jin, these billionaires are rated by Forbes to be the richest Korean billionaires in Asia and the world for their successful business and biggest net worth.
As of September 2021, Lee Jung-jin, cofounder of Celltrion, was the richest person in South Korea, with a net worth of around 12.5 billion U.S. dollars. Lee Jae-yong (Jay Y. Lee), vice chairman of Samsung Electronics, followed with a net worth of about 12.4 billion U.S. dollars.
South Korea has its fair share of billionaires. Earlier this year, Business Insider reported South Korea ranked in the top 10 places with the most billionaires in the world. It's ahead of its Asian neighbors, Japan and Taiwan, and Switzerland and France in the West; and behind China, India and Hong Kong, as well as Western nations such as the US, UK, Russia, and Germany, according to South China Morning Post.
1. Seo Jung-jin - $12.5 billion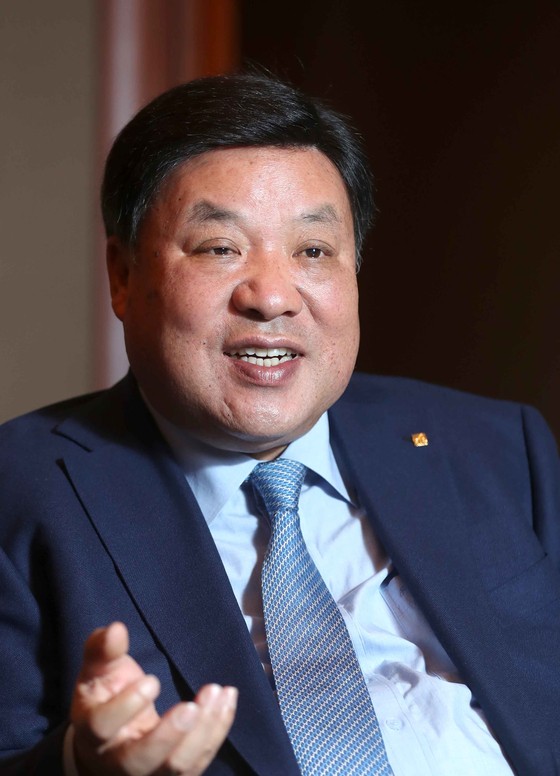 Photo: Korea JoongAng Daily
Seo is the founder and chairman of Celltrion, a South Korean manufacturer of generic medical products made from living cells. The Incheon-based company is publicly traded and had revenue of 1,849.1 billion won ($1.6 billion) in 2020. One of Celltrion's most successful drugs is Remsima, a treatment for rheumatoid arthritis.
The majority of Seo's fortune is derived from Celltrion, a publicly-traded manufacturer and distributor of biological pharmaceuticals based in Incheon, South Korea. The company reported revenue of 1,849.1 billion won ($1.6 billion) in 2020, according to its website.
Seo owns a 20% stake of the business through two holding companies, Celltrion Holdings, and Celltrion Skincure, in which he controls 93.9% and 69.7% stakes, respectively, according to Celltrion's March 2020 filing. Pledged shares held through the two holding companies are removed from the net worth calculation.
He also has a 36% stake in Celltrion Healthcare, which markets, sells, and distributes drugs made by Celltrion, directly and through Celltrion Skincure, according to the company's 2021 semi-annual report. Pledged shares held directly through himself are removed from the net worth calculation.
Liability is included to reflect an analysis of dividends, insider transactions, taxes and market performance.
Lee Gunn, a spokesman at Celltrion, declined to comment on the billionaire's net worth.
2. Jay Y. Lee - $12.4 billion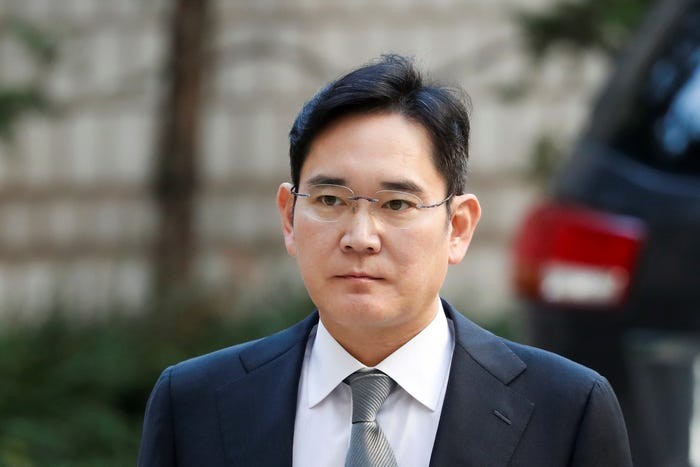 Photo: Business Insider
Lee Jae-yong (Korean: 이재용; Hanja: 李在鎔; born 23 June 1968), known professionally in the West as Jay Y. Lee, is a South Korean business magnate and the chairman of Samsung. He is the only son of Hong Ra-hee and Lee Kun-hee, chairman of Samsung until his death in 2020, and is his father's successor. He is referred to as the "Crown Prince of Samsung" by the South Korean media and speaks Korean, English, and Japanese. As of September 2021, Lee is estimated to be worth US$11 billion, making him the fourth-wealthiest person in South Korea. In January 2021, Lee was sidelined from taking part in major Samsung business dealings after he resumed serving a prison sentence for a bribery and embezzlement conviction.
In 2014, Lee was named the world's 35th most powerful person and the most powerful Korean by Forbes Magazine's List of The World's Most Powerful People along with his father.
3. Kim Jung-ju - $10.9 billion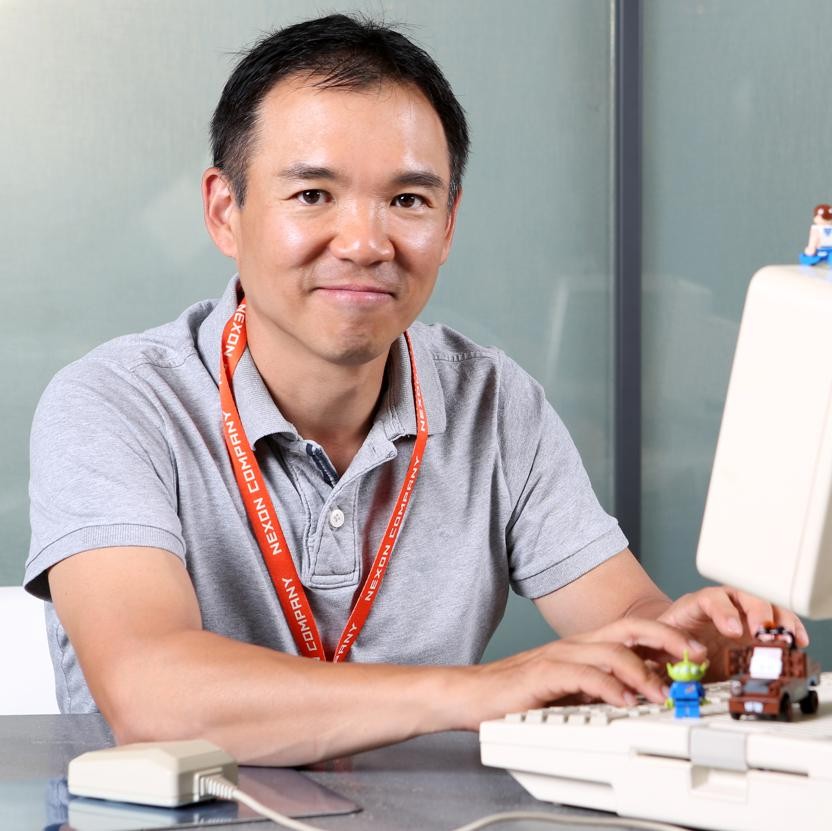 Photo: Forbes
Jung-ju Kim is a South Korean businessman, investor, philanthropist, and founder of Korea's largest gaming company, Nexon. He is the chairman and CEO of NXC Corporation, the holding company of Nexon, and a partner at Collaborative Fund, a New York-based venture capital firm.
Forbes named Kim in the top five of Korea's 50 Richest 2018, having an estimated net worth of US$6.8 billion.
Kim founded Nexon in 1994 and served as the CEO until 2005. Under Kim's leadership, Nexon launched the world's first graphic massively multiplayer online role-playing game (MMORPG), Nexus: The Kingdom of the Winds, and released popular titles such as MapleStory, KartRider, Mabinogi, and Dungeon&Fighter. With offices in Korea, Japan, the United States, Europe, and Taiwan, Nexon services over 100 online and mobile games to over 190 countries.
In 2009, Kim consolidated his and his family's majority holding of Nexon by establishing NXC Corporation, where he currently serves as CEO. He is known for strategic investments that aren't limited to gaming companies, and he has acquired firms and invested in various fields. Being an avid Lego fan throughout his life, in 2013 he purchased Bricklink, the world's largest online marketplace for Lego toys. In 2014, NXC acquired Stokke, a premium children's furniture manufacturer, and later purchased JetKids to join Stokke in 2018. Other acquisitions include Korbit in 2017 and Bitstamp in 2018, both major cryptocurrency exchanges based in South Korea and Europe, respectively. Some of his investments through NXC include SmartStudy, SendBird, and OnDemandKorea. In 2019, according to media reports, it was announced that Kim is preparing to sell his controlling stake in NXC Corp for an estimated $9 billion (USD).
In 2014, Kim joined Collaborative Fund as a Partner. At the time, Collaborative's Founder and Managing Partner Craig Shapiro welcomed Kim as a "bootstrap" business expert at the firm, as he had built Nexon into a multi-billion dollar business without taking any VC investment. Among other contributions, Kim was interested in helping startups expand their businesses outside the US, stating that localization efforts from an early stage can help brands reach a more global audience. Investments at Collaborative Fund include Lyft, Kickstarter, Quora, Reddit, and CircleUp.
4. Kim Beom-su - $10.6 billion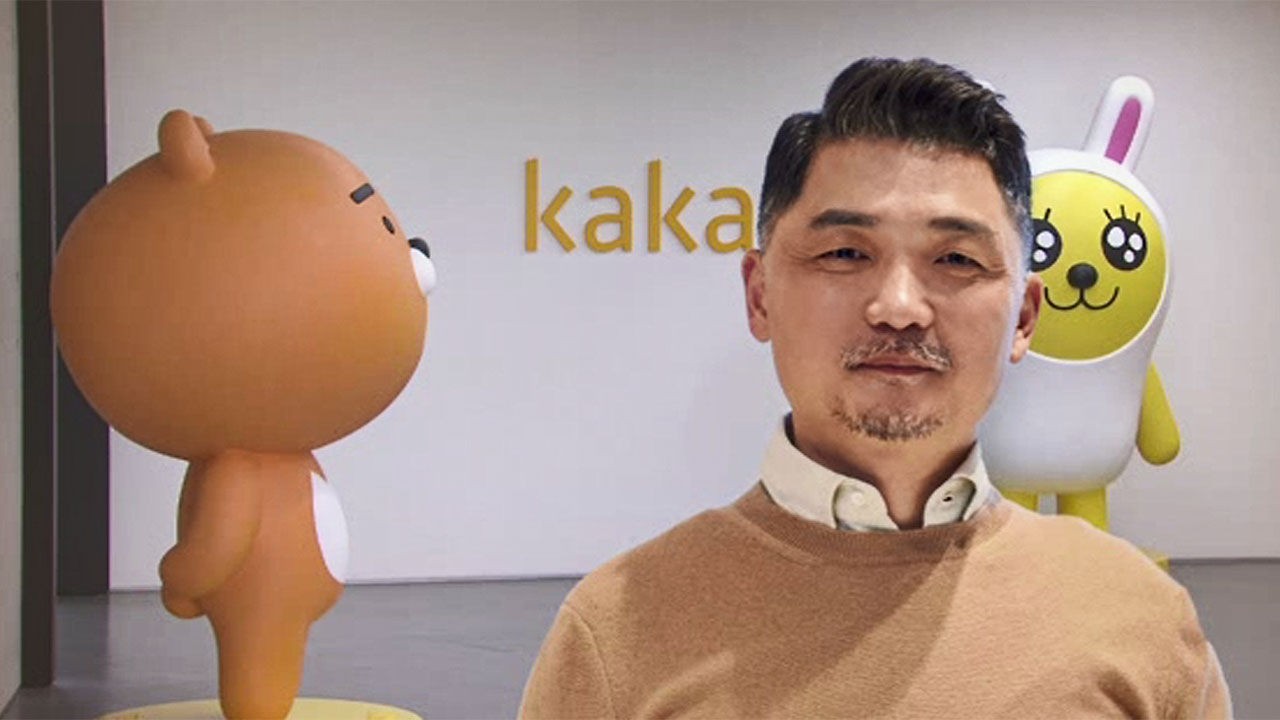 Photo: World Today News
Kim Beom-soo, also known as Brian Kim, (born 8 March 1966) is a South Korean billionaire businessman, the founder and chairman of Kakao, a South Korean internet company.
Kim's first job was as a developer for an online communication service at Samsung's IT services unit.
In 1998, Kim started Hangame with $184,000 he was given by friends and family. The company started as an internet café business but later became South Korea's first online gaming portal. He merged the company with web portal Naver in 2000 and later worked as a representative of NHN until 2007.
Kim moved to Silicon Valley, California in 2005 and in 2006, created IWILAB, an incubator for Korean entrepreneurs in Mountain View.
In 2010, he started KakaoTalk. KakaoTalk is South Korea's biggest messaging app and is installed on 90% of the country's smartphones.
In May 2021, Forbes estimated his net worth at US$11.2 billion.
In the same year, Kim signed the Giving Pledge, committing to donate the majority of his wealth to philanthropy.
5. Kwon Hyuk-bin: $9.5 billion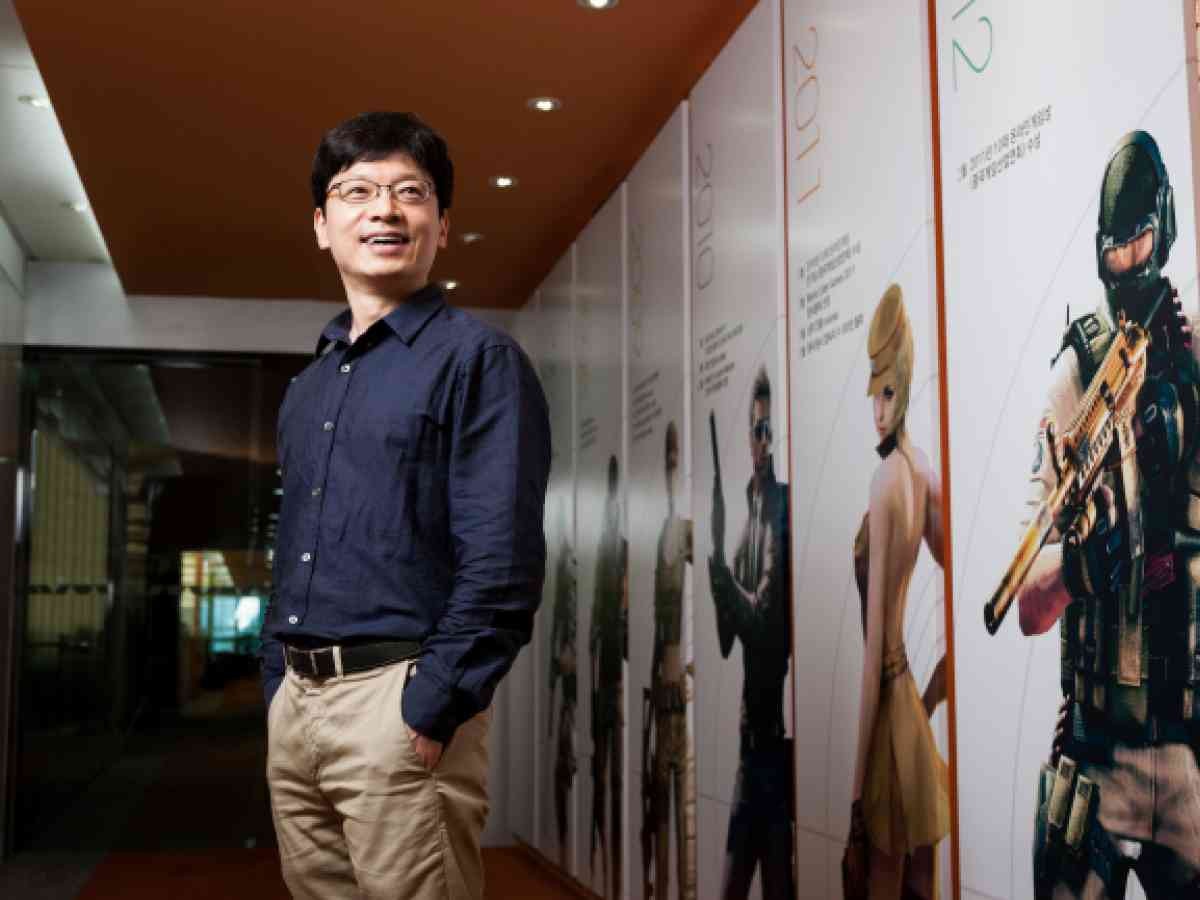 Photo: The Korea Herald
Kwon Hyuk-Bin is a Korean billionaire who co-founded Korea's third-largest gaming company, Smilegate, maker of the popular CrossFire games. CrossFire has gone on to become the most popular first-person shooter game in history. He owns 100% of Smilegate Holdings, which he founded in 2002.
Kwon holds an electrical engineering degree from Sogang University. After a failed education startup, 4Csof, Kwon turned down a software position at Samsung to pursue his goal of developing video games. He partnered with Tencent to break into the Chinese market.
Kwon has been involved in starting Orange Farm, South Korea's largest private incubator, and has donated over $5 million to building schools in Vietnam and China. He has also contributed over $2 million to his alma mater at Sogang University.
6. Hong Ra-hee - $7.1 billion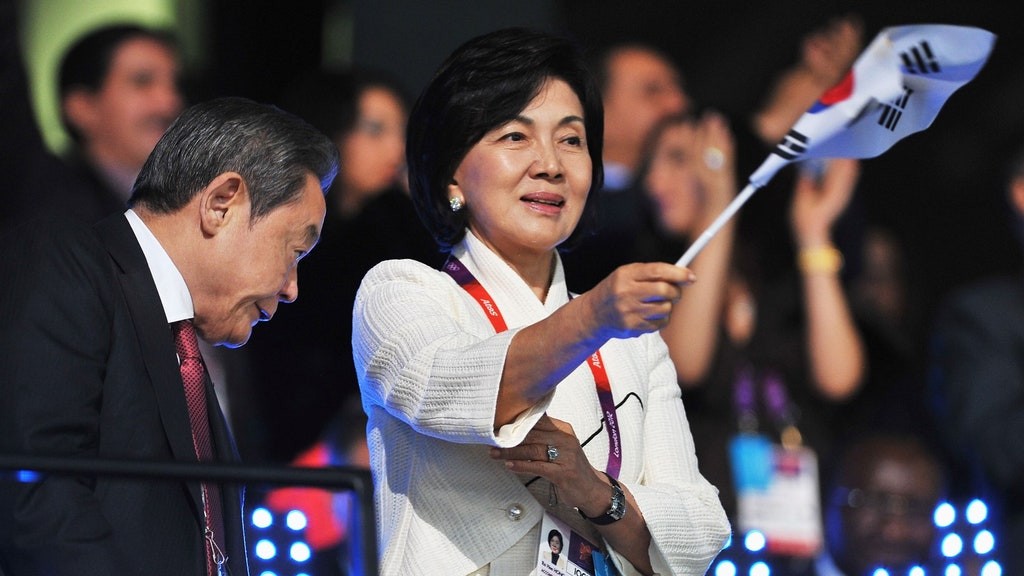 Photo: CN Traveller
Hong Ra-hee (born 15 July 1945) is a South Korean billionaire businesswoman, who is the director of Leeum, Samsung Museum of Art. She is the widow of Lee Kun-hee, who was the richest citizen in South Korea. She is known as the most powerful art collector in South Korea.
Hong graduated from Seoul National University. She majored in Applied Arts. She is the co-founder of Leeum, Samsung Museum of Art, which she has built with her husband in 2004. Hong's collection includes Lee Ufan, Do-ho Suh, Whanki Kim, Jackson Pollock, Mark Rothko, and Andy Warhol.
Hong began her career at JoongAng Ilbo Publishing from 1975 to 1980.
She served as a Chairperson of Samsung Arts and Cultural Foundation since 1995.
7. Bom Kim - $6.1 billion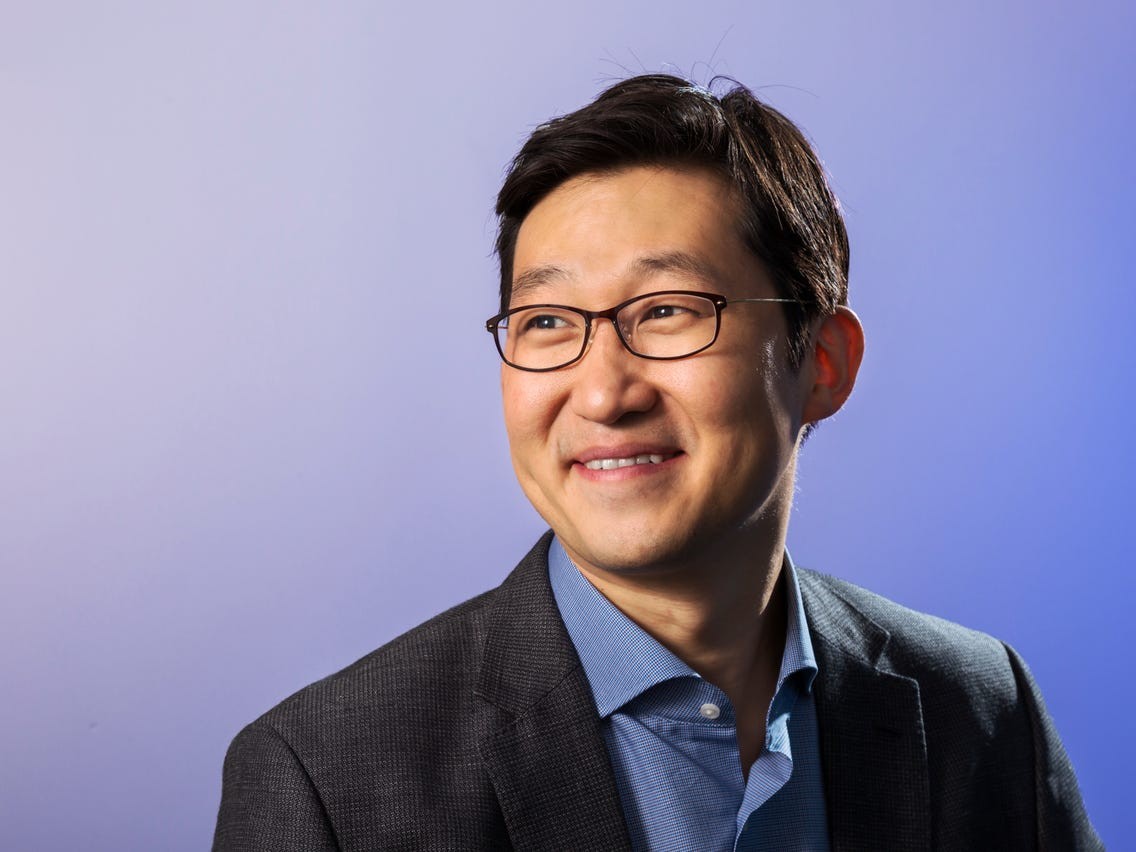 Photo: Business Insider
Kim Beom-seok (born October 7, 1978), known professionally in the West as Bom Kim, is a Korean-American businessman and internet entrepreneur. He is known for founding Korea's largest e-commerce company Coupang and serves as its chief executive officer, and controlling shareholder. In 2018, SoftBank Vision Fund invested $2 billion on Coupang, valuating the company at $9 billion, and making Kim South Korea's newest and second-youngest billionaire at the age of 40. As of June 2021, Kim's net worth is $6.79 billion.
He was born in Seoul but left Korea at the age of 7. At age 13, he went to boarding school in Massachusetts at Deerfield Academy, where he lettered in varsity wrestling and track and later attended Harvard University; He later attended Harvard Business School but dropped out after only six months.
After interning at The New Republic and starting a student magazine called Current, Kim briefly worked at Boston Consulting Group before raising $4 million to start a magazine called 02138, which folded in 2009. He started Coupang the next year.
8. Mong-Koo Chung - $5.9 billion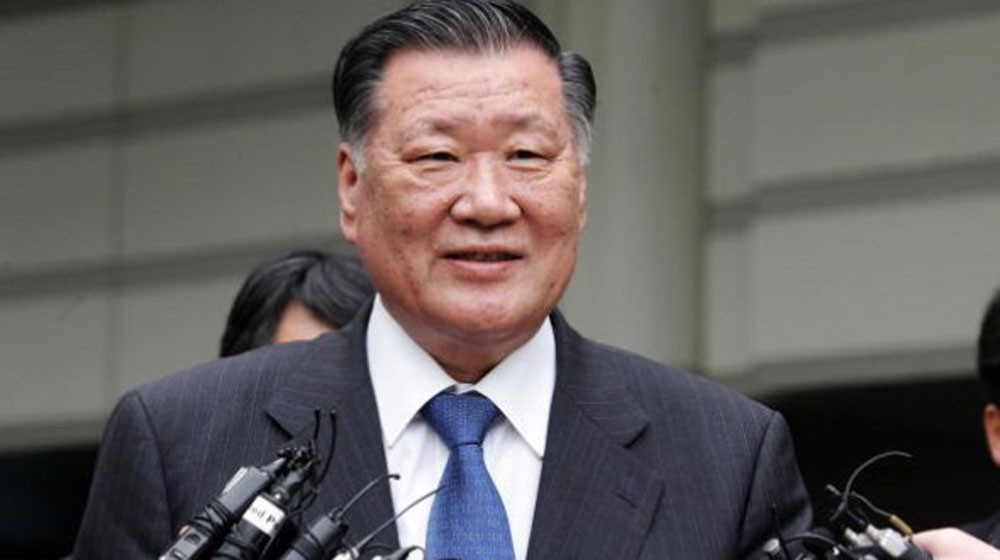 Photo: Autodaily
Chung Mong-koo (born March 19, 1938, in Gangwon Province) is a South Korean billionaire businessman. He is the honorary chairman and former CEO of Hyundai Motor Group, Korea's second-largest chaebol that manages 54 subsidiaries including Hyundai Motor, Kia Motors, and Hyundai Steel. He started his career back in 1970, joining the engineering & construction division of the group. Chung succeeded his father, Chung Ju-yung, the founder of the conglomerate known as the Hyundai Group. When the conglomerate split into several parts in 1999, Chung Mong-koo took over the Hyundai Motor division. He is the eldest surviving son of Chung Ju-yung's eight sons. As of 2021, He is the eighth richest person in South Korea with a personal net worth of US$6.1 billion. His son Chung Eui-sun and brother Chung Mong-joon are also billionaires.
He was convicted of embezzlement and breach of fiduciary duty in February 2007, but was given a suspended sentence and was fully pardoned by President Lee Myung-bak.
As of 2021, his net worth was US$6.1 billion according to Forbes.
9. Lee Boo-jin - $4.9 billion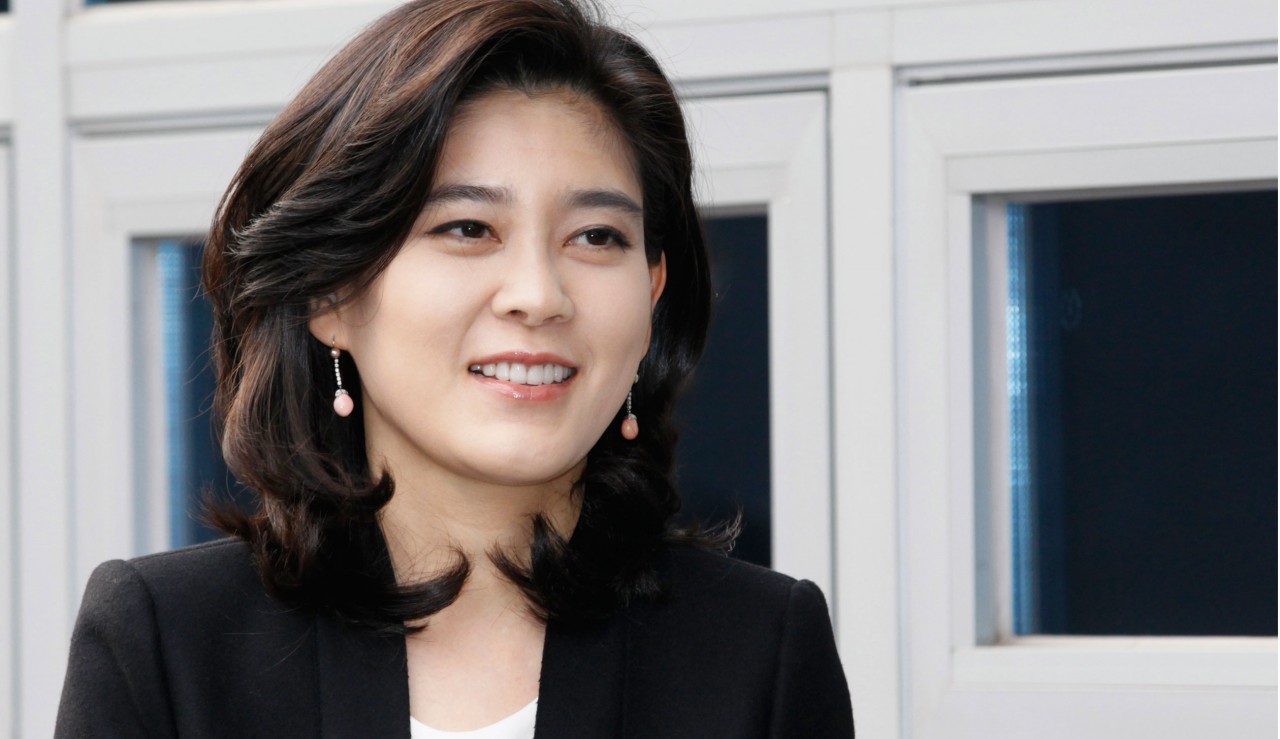 Photo: Fortune
Lee Boo-jin (born 1970) is a South Korean billionaire businesswoman, and the president and chief executive of Hotel Shilla, one of Seoul's leading hotels and conference centers. Lee has been dubbed by the media as "Little Lee Kun-hee" and is regarded as a successful businesswoman for her work in Hotel Shilla. She is the younger sister of Samsung Electronics Vice Chairman Lee Jae-yong. She is also the older sister of Lee Seo-hyun, president of Samsung C&T's fashion division.
Lee began her career at Samsung Foundation in 1995 and formerly served as an advisor for the trading department of Samsung C&T.
Lee joined Hotel Shilla in 2001 and became President and CEO of Hotel Shilla in 2010.
In 2017, she was selected as the most likable female CEO of university students.
As of December 2020, her net worth was estimated at US$2 billion.
Since 2015, She has been ranked on Forbes' lists of the World's 100 Most Powerful Women.
Friendship
On March 25, the 92nd anniversary of the founding of the Ho Chi Minh Communist Youth Union took place at the Russian Presidential Academy of National Economy and Public Administration (RANEPA) in Moscow.