Top 7 Richest Japanese Billionaires In Asia
Japan is one of the countries that have the most amount of richest billionaires in Asia and the world, with some of them owning the most well-known brands such as Uniqlo, 7-Eleven, or ABC-Mart discount shoe retailer, and huge net-worth.
Japan has the third-largest assets in the world, valued at $15.2 trillion, or 9% of the global total as of 2017. As of 2017, 51 of the Fortune Global 500 companies are based in Japan, down from 62 in 2013. The country is the third-largest in the world by total wealth. Japan formerly had the second-largest assets and wealth, behind only the United States in both categories. In 2015, it was eclipsed by China both assets and wealth. Japan also had the world's second-largest economy by nominal GDP behind the United States. In 2010, it was eclipsed by China. Take a look at these richest Japanese billionaires in Asia, according to the Forbes list.
1. Masayoshi Son: $27.2 billion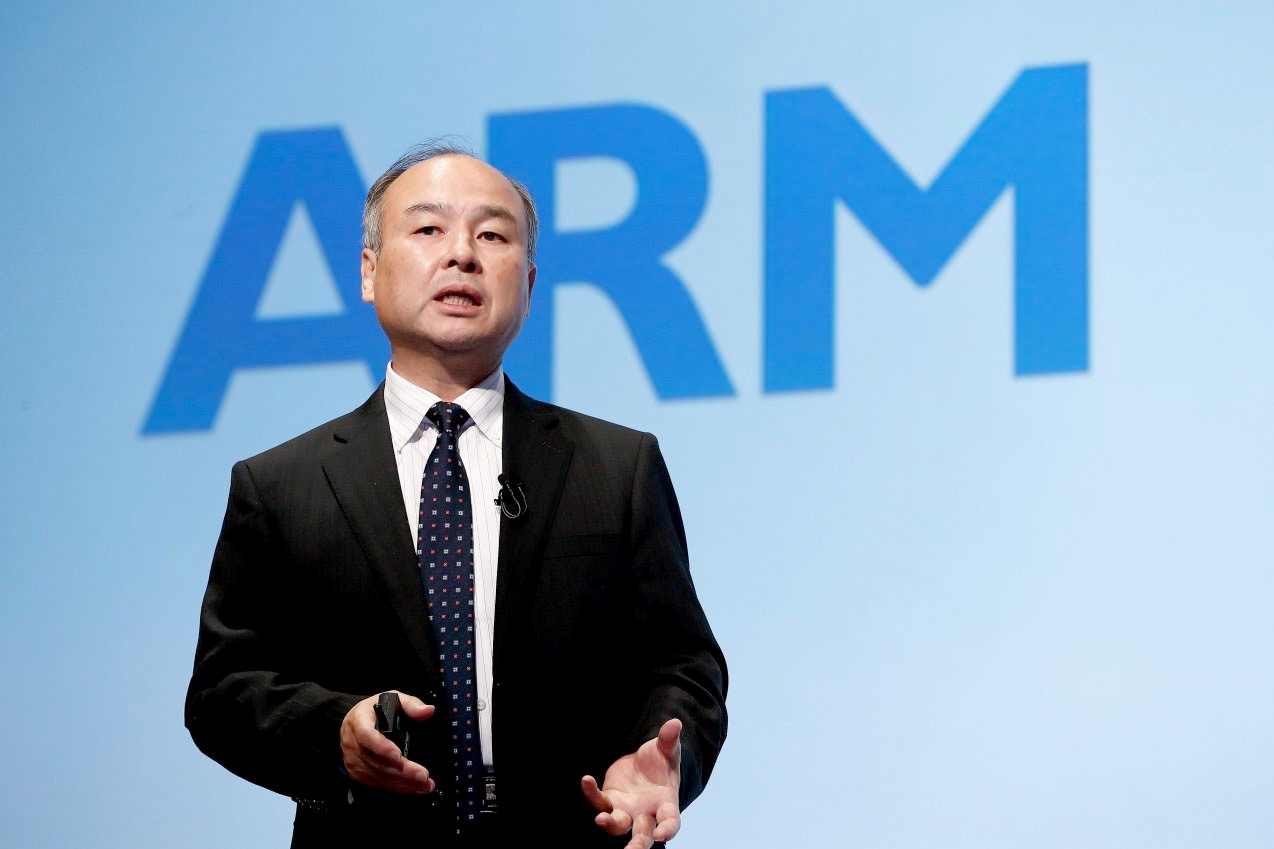 Photo: Zuma Press
Masayoshi Son was born on August 11, 1957, in Tosu, Saga, Japan, into a second-generation Zainichi Korean family.
Masayoshi Son is a Japanese entrepreneur who founded SoftBank, a multinational telecommunications and internet corporation and is also the current chairman of Sprint Corporation. One of the richest men in Japan, he enjoys celebrity status in the country and boasts of a massive Twitter following. Born into a second-generation Zainichi Korean family in Japan, Son was hard working and ambitious from a young age. His enterprising spirit received a boost when he moved to the United States for his higher studies. He studied economics and computer science at the University of California, Berkeley. It was during this time that the young man became interested in entrepreneurship and upon his return to Japan founded a software distribution company called Nihon SoftBank. Within years the company rose to the top of Japan's nascent computer industry prompting him to expand his business. In 2000, he received a major bolt when he lost approximately $70 billion during the dot com crash. Ever determined and resilient, he bounced back within a few years to re-establish his business by making some strategic acquisitions. Much respected for his uncanny business sense and resilience, Masayoshi Son also has the reputation of being a generous philanthropist.
2. Tadashi Yanai: $30.3 billion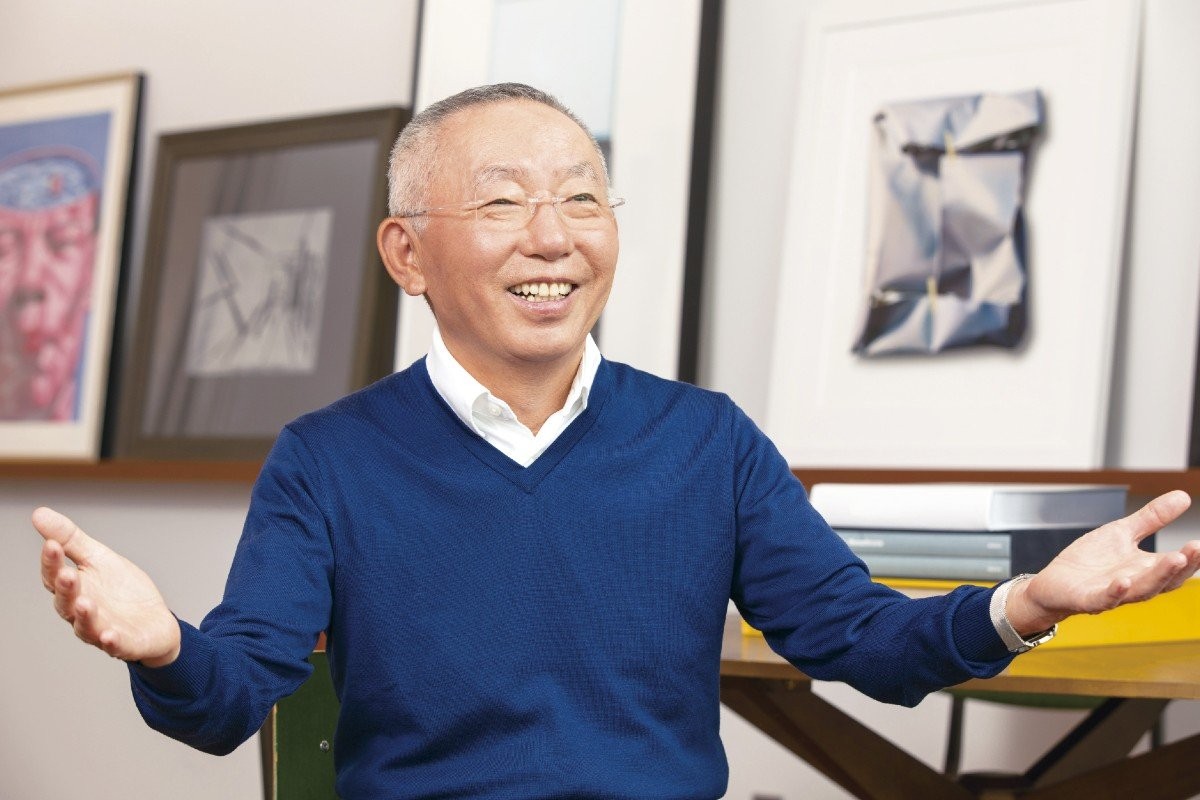 Photo: The CEO Magazine
Tadashi Yanai (柳井 正, Yanai Tadashi, born 7 February 1949) is a Japanese billionaire businessman, the founder, and president of Fast Retailing, the parent company of Uniqlo ("unique clothing"). As of October 2021, he was the richest person in Japan, with an estimated net worth of US$33.4 billion & the 40th wealthiest person in the World according to Bloomberg Billionaires Index.
In 1971, Yanai started the business by selling kitchenware and men's clothing at a JUSCO supermarket. After a year at JUSCO, he quit and joined his father's roadside tailor shop. Yanai opened his first Uniqlo store in Hiroshima in 1984 and changed the name of his father's company Ogori Shoji to Fast Retailing in 1991. He has stated: "I might look successful but I've made many mistakes. People take their failures too seriously. You have to be positive and believe you will find success next time."
In 2019 Yanai stepped down from the board of Softbank after 18 years as an independent director at the Japanese technology conglomerate.
3. Takemitsu Takizaki: $33.3 billion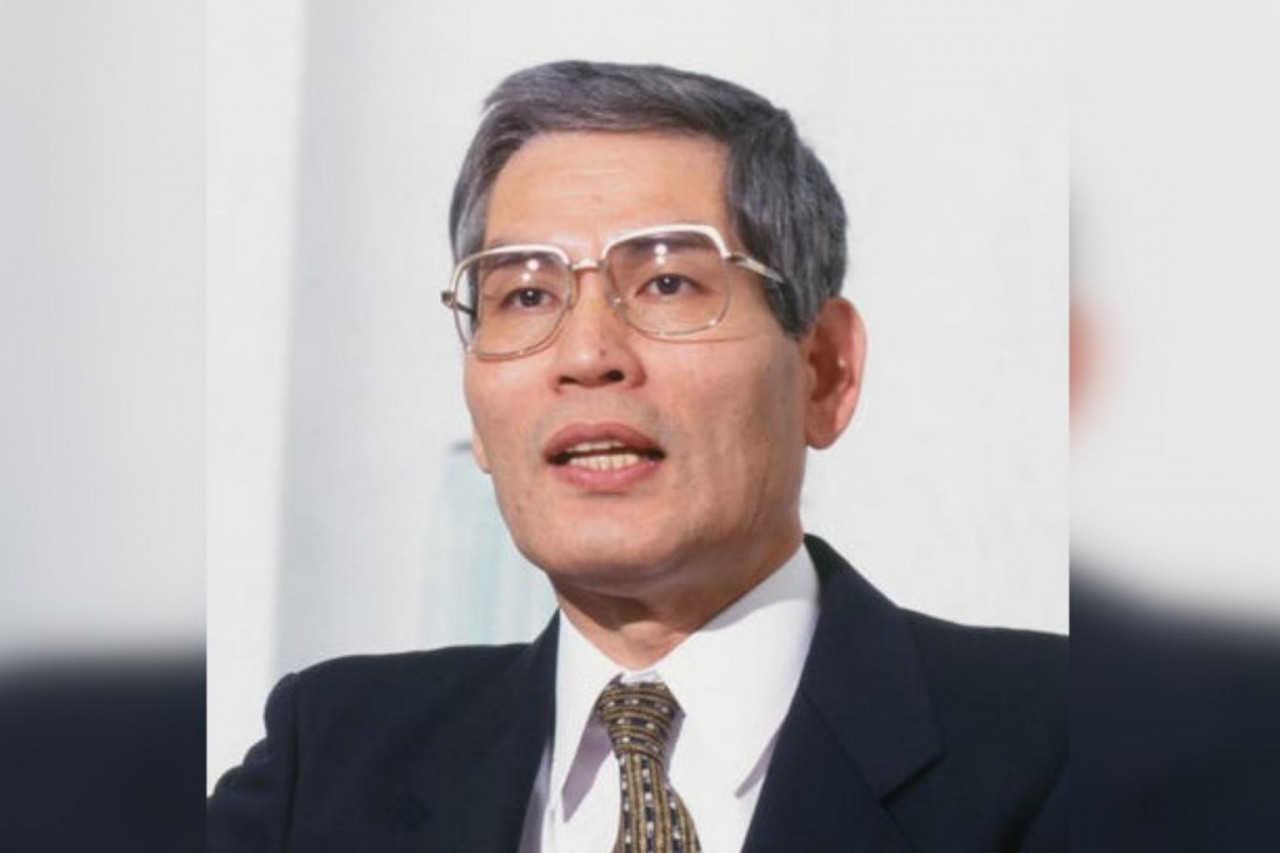 Photo: The Straits Time
Takemitsu Takizaki (born 10 June 1945) is a Japanese billionaire businessman, honorary chairman, and founder of Keyence, a Japanese manufacturer of automation sensors, vision systems, barcode readers, laser markers, measuring instruments, and digital microscopes. As of October 2021, Takizaki has a net worth of US$33.3 billion.
Takemitsu Takizaki was born on 10 June 1945. He was educated at Amagasaki Industry High School.
Takemitsu Takizaki is the founder of Keyence, a supplier of sensors and electronic components for factory automation systems. He stepped down as chairman in March 2015 but remains on the board of directors and is honorary chairman.
Sales to customers outside of Japan have grown steadily and accounted for more than 50% of revenue. Customers include auto parts makers, electronics firms, and food packagers.
4. Nobutada Saji: $9.7 billion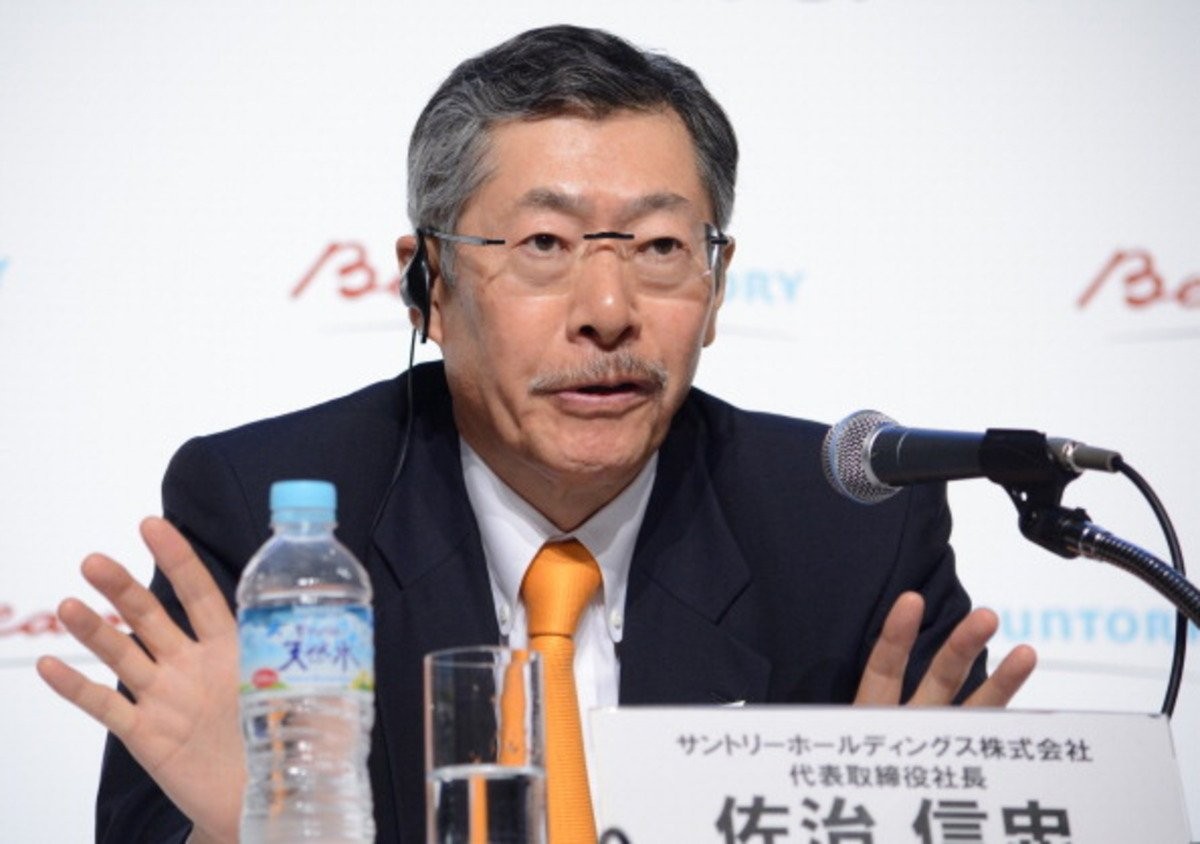 Photo: Celebrity Net Worth
Nobutada Saji (佐治 信忠, Saji Nobutada, born November 25, 1945) is a Japanese businessman, chief executive of Suntory Ltd, the world's third-largest distiller behind such brands such as Jim Beam and Makers Mark as well as brewer and food manufacturer. He has a net worth of over a billion dollars.
Educated at Koyo Gakuin High School and a graduate with a Bachelor of Economics degree from Keio University. As the grandson of the group's founder, Shinjiro Torii, Saji became President of the privately held Suntory brewing, distilling and drinks group in 2001.
He resides in Hyōgo Prefecture, Japan.
Nobutada Saji is chairman of beverage powerhouse Suntory Holdings.
Suntory bought U.S. Beam, purveyor of Jim Beam and Maker's Mark bourbon, for $16 billion in 2014.
Nobuhiro Torii, great-grandson of Suntory's founder, was promoted to chief operating officer and executive vice president of Suntory Holdings in 2016.
Suntory was founded in 1899.
Stakes of Nobutada Saji's family members are included in this net worth estimate.
5. Shigenobu Nagamori: $8.1 billion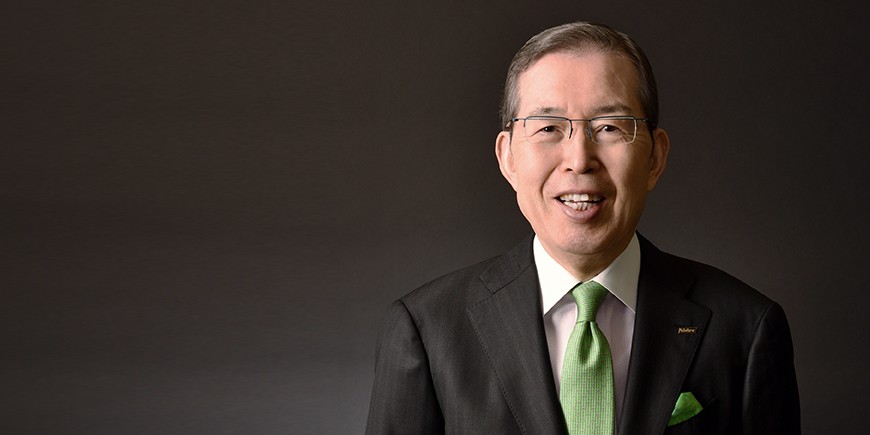 Photo: Nidec Corporation
Shigenobu Nagamori (born 1944) is a Japanese billionaire businessman, and the chairman and CEO of Nidec, the world's largest manufacturer of micromotors for hard disks and optical drives. Shigenobu Nagamori was raised in a farming family in Kyoto. He graduated with a degree in electrical engineering from the Polytechnic University near Tokyo and worked for two engineering firms before founding Nidec in 1973.
Nagamori owns a 12% stake in Nidec directly and via his personal asset firm, SN Kosan.
He is a non-executive director at SoftBank, the Japanese mobile communications company that owns several other tech companies.
In 2018, he announced that though he would remain as CEO, and that vice president Hiroyuki Yoshimoto would take over as president.
He has stated publicly that his goal is for Nidec to hit ¥10 trillion ($91 billion) in revenue by 2030 by focusing on the manufacture of motors for electric vehicles.
6. Takahisa Takahara: $8 billion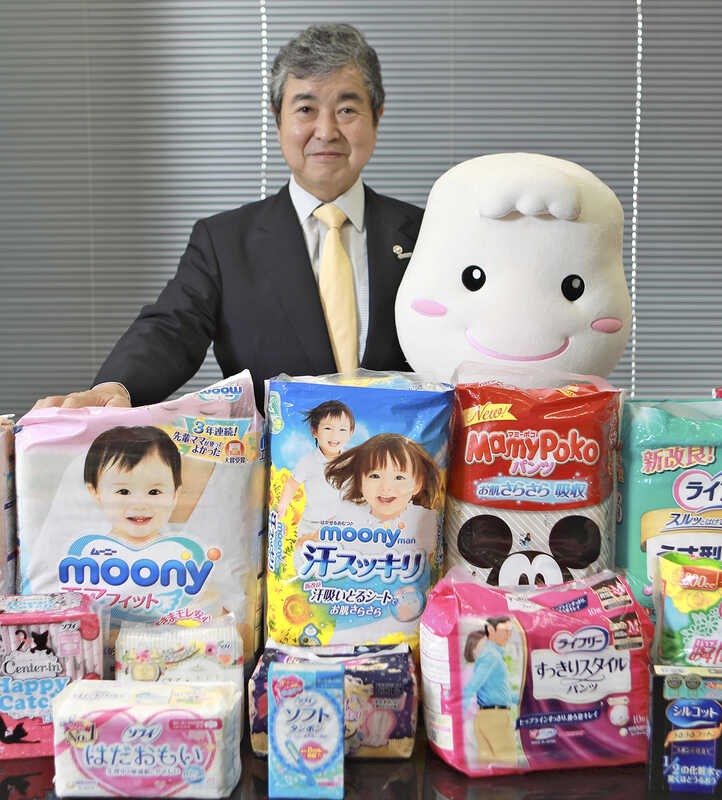 Photo: Inkl
Takahisa Takahara is CEO of Tokyo-listed diaper maker Unicharm, which was founded by his late father Keiichiro. Unicharm makes Moony and MamyPoko brand diapers, sanitary napkins and other personal care goods more than half of Unicharm's revenues come from outside of Japan, mainly from other Asian countries. Takahisa's father Keiichiro, who died in October 2018, founded Unicharm in 1961; it has $5.9 billion in revenues.
Unicharm makes Moony and MamyPoko brand diapers, sanitary napkins, face masks, alcohol-based wipes, and other personal care goods.
Close to two-thirds of Unicharm's $6.6 billion annual revenue comes from outside of Japan, mainly from other Asian countries.
7. Hiroshi Mikitani: $7.5 billion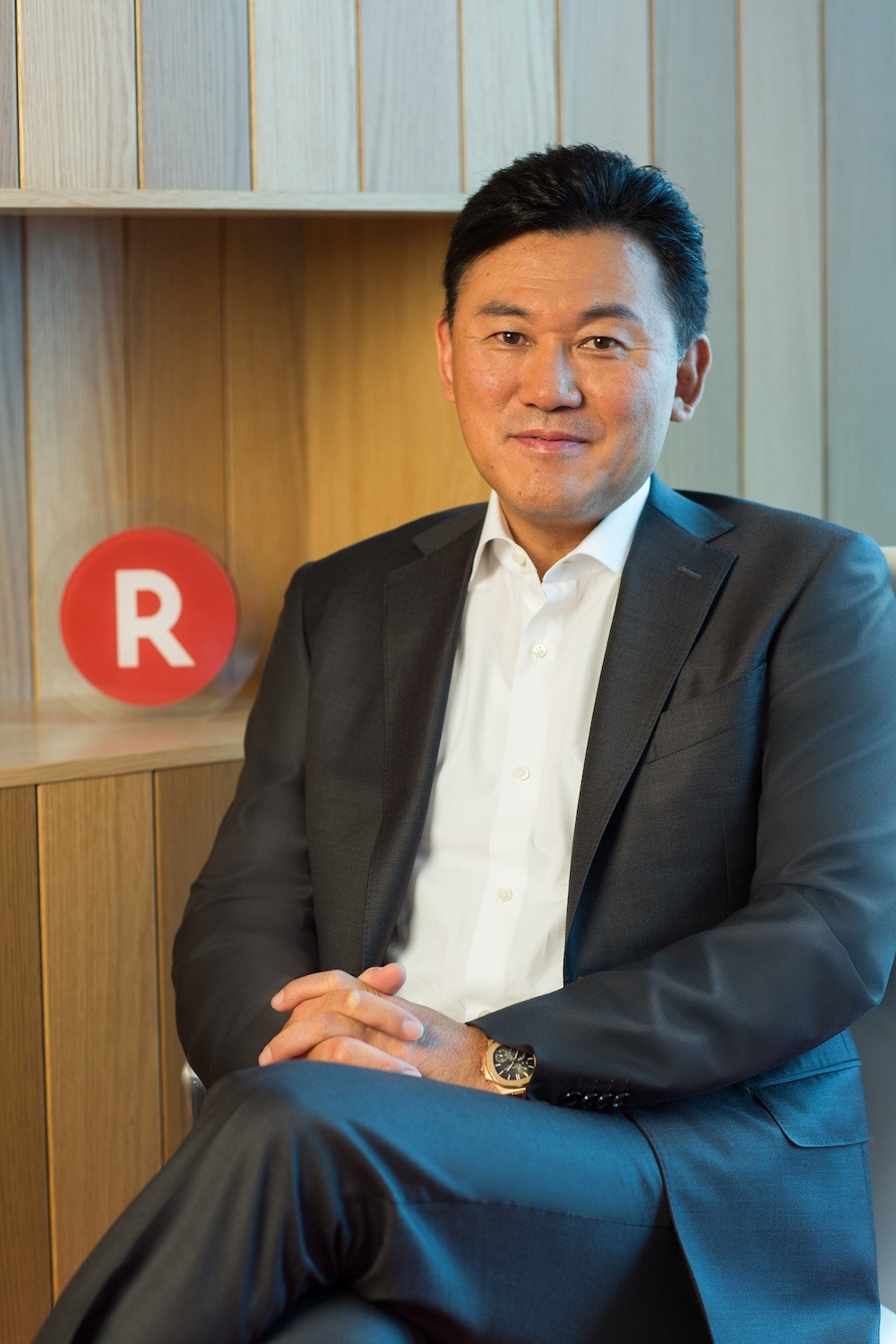 Photo: Rakuten Today
Hiroshi Mikitani (三木谷浩史, Mikitani Hiroshi) (born March 11, 1965) is a Japanese billionaire businessman and writer. He is the founder, chairman, and CEO of Rakuten, Inc. He is also the president of Crimson Group, chairman of the football club Vissel Kobe, chairman of Tokyo Philharmonic Orchestra, and a board member of Lyft.
Mikitani was born in 1965 and raised in Kobe, Hyōgo Prefecture, Japan. Mikitani attended Hitotsubashi University, graduating in 1988 with a commerce degree.
His father, Ryoichi Mikitani, was an economist who was Japan's first Fulbright Scholar to the US and taught for two years at Yale University; during that time, from 1972 to 1974, the family lived in New Haven, Connecticut. His mother, Setsuko, went to elementary school in New York City, before returning to Kobe. After her graduation from Kobe University, she worked for a trading company. His sister Ikuko is a physician (MD in Osaka University). His brother Kenichi is a professor of biology at the University of Tokyo. His grandfather was a co-founder of Minolta.
Hiroshi Mikitani is the founder and CEO of Rakuten, Japan's biggest e-commerce retailer.
In 2020, Rakuten posted a loss of $932 million on revenue of $13.2 billion.
The firm launched its new $5.5 billion mobile services, which was to start in October 2019, in April 2020.
Rakuten's $300 million investment in ride-sharing firm Lyft resulted in losses and Mikitani stepped down from Lyft's board in 2020.
In March 2021, China's Tencent, Japan Post Holdings, and Walmart together invested more than $2 billion in Rakuten.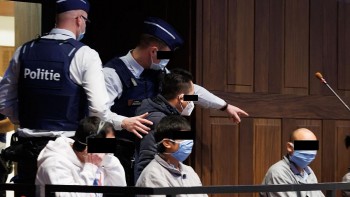 Overseas Vietnamese
Belgian court sentenced smuggler organization over 39 Vietnamese victims found dead in sealed lorry container in Essex.