Top 8 Richest Indian Billionaires In Asia
India is becoming more famous with many wealthy business billionaires, and the cumulative wealth of India's richest saw a rise of 50 percent in the year two of the pandemic, according to Forbes magazine. Take a look at these richest Indian billionaires in Asia and their huge net worth.
Reliance chairman Mukesh Ambani retained the title of richest Indian as he added $4 billion to his net worth (which has now reached $92.7 billion) in the year 2021, according to Forbes magazine's 100 richest Indians list. There are more and more wealthy Indians in Asia and the world, and their mouth-watering net worth will amaze you.
The cumulative wealth of India's richest saw a rise of 50 percent in the year two of the pandemic, the business magazine also mentioned. India's 100 richest are now worth $775 billion, according to Forbes.
1. Mukesh Ambani - $102 billion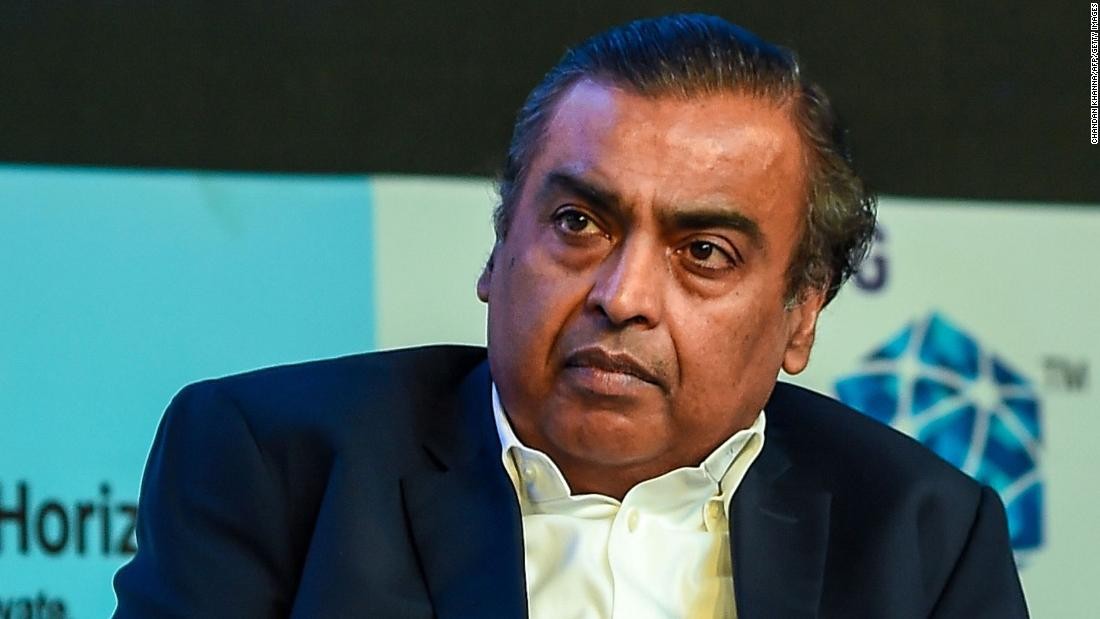 Photo: CNN
Mukesh Dhirubhai Ambani (born 19 April 1957) is an Indian billionaire businessman, and the chairman, managing director, and largest shareholder of Reliance Industries Ltd. (RIL), a Fortune Global 500 company and India's most valuable company by market value. According to Forbes, he is the richest person in Asia with a net worth of US$102.1 billion and the 11th richest person in the world, as of 27th November 2021.
After completing his education, he joined 'Reliance Industries' and assisted his father in the establishment of the textile industry. Gradually, with hard work and sincerity, he expanded the business to different sectors, including petrochemicals, retail, and telecommunications. After the death of his father, he and his brother Anil parted ways which resulted in the division of the company. His profound business sense and will to scale greater heights made him an icon for budding business visionaries in India. He has created great wealth not just for his family, but also for thousands of his shareholders and employees. He is a living legend among the business community of India and serves as an inspiration to millions of people around the world.
2. Gautam Adani - $71.7 billion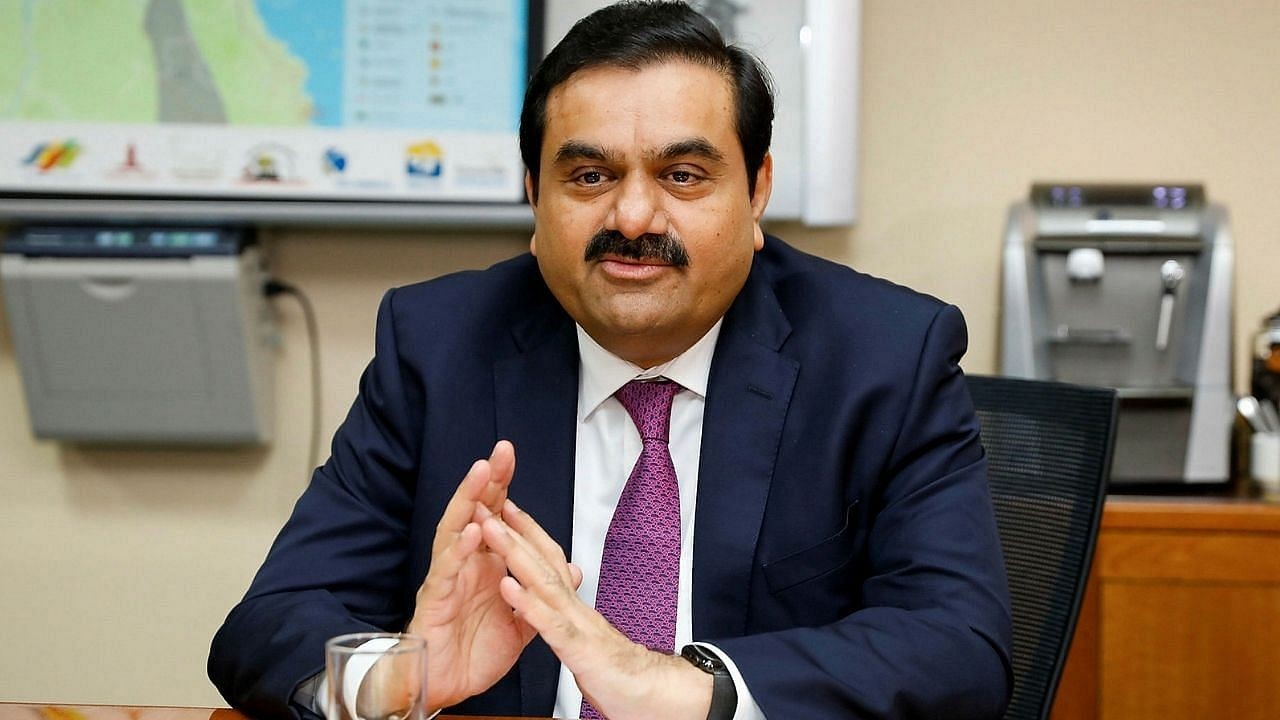 Photo: PiPa News
Gautam Adani was born on 24 June 1962, in Ahmedabad, Gujarat, India, into a Bania family, to Shantilal and Shanta Adani. He has seven siblings. His family was involved in the textile business.
Gautam Adani is an Indian business tycoon who founded the Adani Group, a multinational conglomerate company headquartered in Ahmedabad, India. Founded in 1988, the company is today a major player in coal trading, coal mining, oil & gas exploration, ports, multi-modal logistics, and power generation among others.
He ventured into diamond brokering where he found great success within years and was soon a millionaire. He returned home on the behest of his brother to help him run a small plastics factory. An entrepreneur at heart, he eventually set up his own business, Adani Enterprises, which became the Adani Group's flagship company. Initially dealing in export and import of commodities, the business soon expanded to encompass coal mining, ports, power generation, Agri Infrastructure, edible oil & transmission, and gas distribution, among other ventures. He is known for being a risk-taker whose business strategy revolves heavily around excessive leverage and political patronage. His phenomenal success as a first-generation entrepreneur often leads to comparisons with another Gujarati entrepreneur, Dhirubhai Ambani, the founder of Reliance Industries.
3. Shiv Nadar - $31.5 billion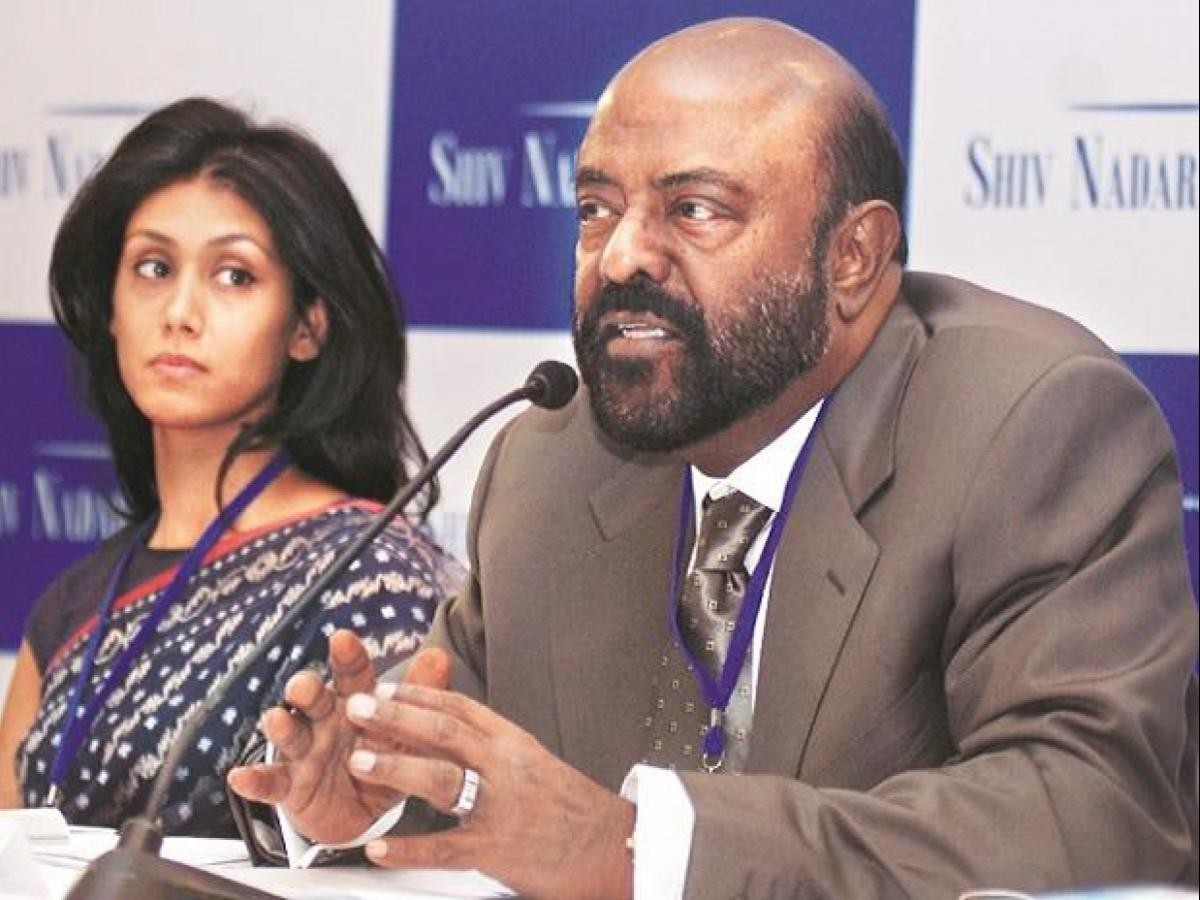 Photo: Business Standard
Shiv Nadar was born on 14th July 1945, to Sivasubramaniya and Vamasundari Devi in Tiruchendur, Tamil Nadu India.
Shiv Nadar, a billionaire industrialist, and philanthropist from India is the founder of Hindustan Computers Limited (HCL) and currently serves as Chairman of the IT giant. Today HCL has a global presence in 42 countries in the form of offices, delivery centres, and innovation labs with an employee strength of more than 1,37,000 professionals serving in various positions. What began in a modest Delhi 'barsati' (small shed) today boasts of revenue worth $8.3 billion and more, with each passing year. Under his watchful eye, HCL began producing first-generation microprocessors in the 1980s when his only worldwide contemporary in the industry was Steve Jobs.
The company steadily grew its product range to include PCs, computer hardware, UNIX-based operating system, and the first relational database management system. He funded India's pioneer computer education institution, NIIT that succeeded in producing the first wave of proficient human resources for the country's future IT industry. As a philanthropist, he created the Shiv Nadar Foundation, which on the back of his donations (more than $62 million to date) has created schools and institutions that provide quality education to thousands of under privileged kids and deserving students across the country.
4. Radhakishan Damani & Family - $ 22.1 billion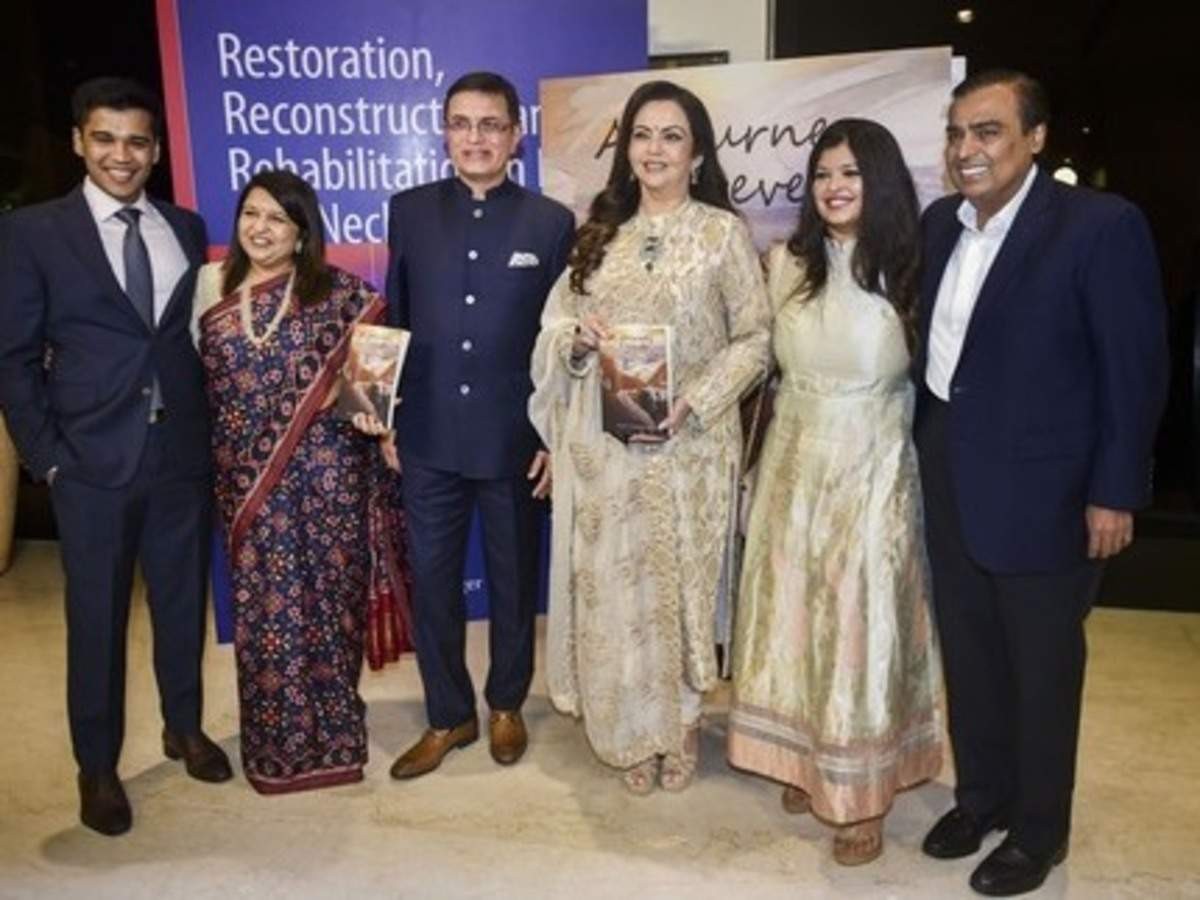 Photo: Business Insider India
Radhakishan S. Damani is an Indian billionaire investor, businessman, and the founder of DMart. He also manages his portfolio through his Investment firm, Bright Star Investments Limited.
Damani was raised in a Marwari Maheshwari family in a single-room apartment in Mumbai. He studied commerce at the University of Mumbai but dropped out after one year. After the death of his father who worked on Dalal Street, Damani left his ball-bearing business and became a stock market broker and investor. He made profits by short-selling stocks that were inflated by illegal means by Harshad Mehta in the 1990s. Damani was reportedly the largest individual shareholder of HDFC Bank after it went public in 1995. In the year 1992, after the Harshad Mehta Scam came into the limelight, he saw a major rise in his income due to the short-selling profits during the time. In 1999, he operated a franchise of Apna Bazaar, a cooperative department store, in Nerul, but was "unconvinced" by its business model. He quit the stock market in 2000 to start his own hypermarket chain, DMart, setting up the first store in Powai in 2002. The chain had 25 stores in 2010, post-which the company grew rapidly and went public in 2017.
Today he has 234 DMart stores across India. Damani keeps a low profile and rarely gives any interviews. He has also taught his Stock Trading Techniques to Indian Billionaire Rakesh Jhunjhunwala.
5. Savitri Jindal & Family - $18.6 billion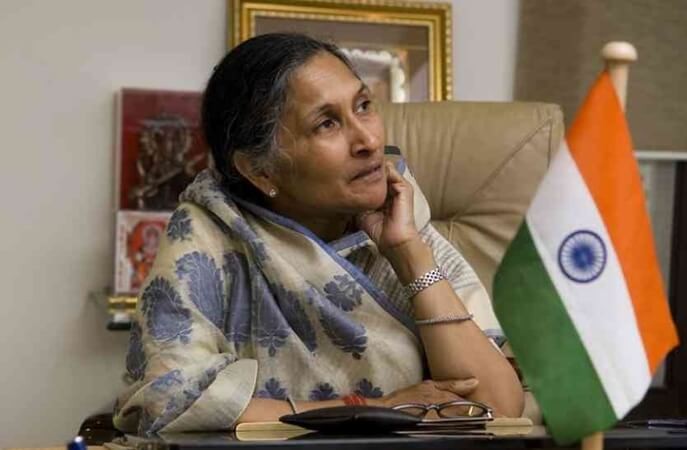 Photo: Indian Eagle
In March 2019, Forbes placed Savitri Jindal & family at 14th position in terms of personal wealth in India, making Savitri the richest woman in the country. She held a fortune of $12.2billion in 2010, which declined to $5.9 in 2019.
The Jindal family witnessed a steep rise in fortunes as their net worth grew by $3.6 billion between 2017 and 2018.
Yet, she retained her position as the country's richest woman. The Jindal Group which owns steel, power, and other assets across the country suffered a loss of ₹11.54 billion in the fourth quarter 2018-19 Q4 has started reviving.
She is ahead of Biocon owner Kiran Mazumdar-Shaw ($3.6 billion) and Smita Crishna-Godrej ($2.9 billion) on the Forbes rich list.
Savitri is not a self-made billionaire however she has been chairing India's highest valued steel producer, the Jindal Group for 14 years. This was after her husband O.P Jindal who died in a helicopter crash in 2005.
O P Jindal's rise to the top is an inspiring story as he started a company that used to make buckets in 1952. It turned into a multi-billion dollar conglomerate that operates in mining, power generation, energy, and ports, according to Business Insider.
6. Cyrus Poonawalla - $18.2 billion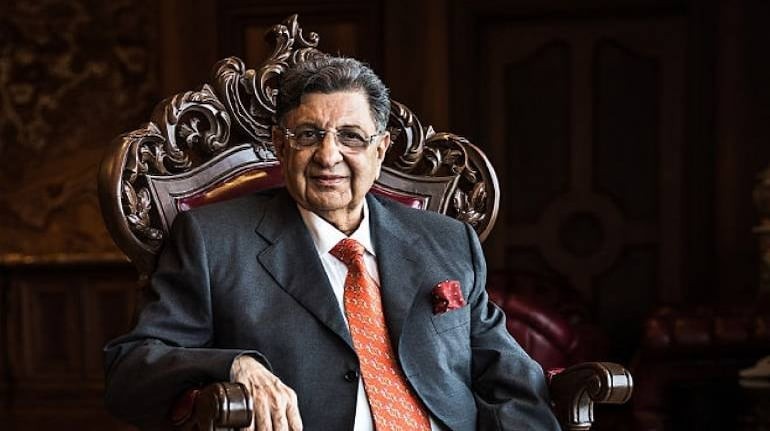 Photo: Moneycontrol
Cyrus Poonawalla was born in Pune, India, in 1941. He went to The Bishop's School and later graduated from Brihan Maharashtra College of Commerce, University of Pune, in 1966.
Cyrus Poonawalla is an Indian businessman who is the chairman of the Poonawalla Group. The conglomerate includes the Serum Institute of India, an Indian biotech company known for making pediatric vaccines. It is considered one of the world's largest vaccine manufacturers by the number of doses produced and sold throughout the world. As per Forbes ranking in 2018, Poonawalla had a net worth of Rs. 73,000 crore and was ranked the seventh richest person in the country, and the 170th richest person in the world. He has received several honors throughout his life. He was awarded the Padma Shri, India's fourth-highest civilian honor, by the Indian Government in 2005 for his contribution to the field of medicine. The same year, he was also given the 'Lifetime Achievement Award' by Dr. Manmohan Singh, the then Prime Minister of India. Recently, he was awarded an Honorary Doctorate of Science by the University of Oxford.
7. Lakshmi Mittal - $ 17.6 billion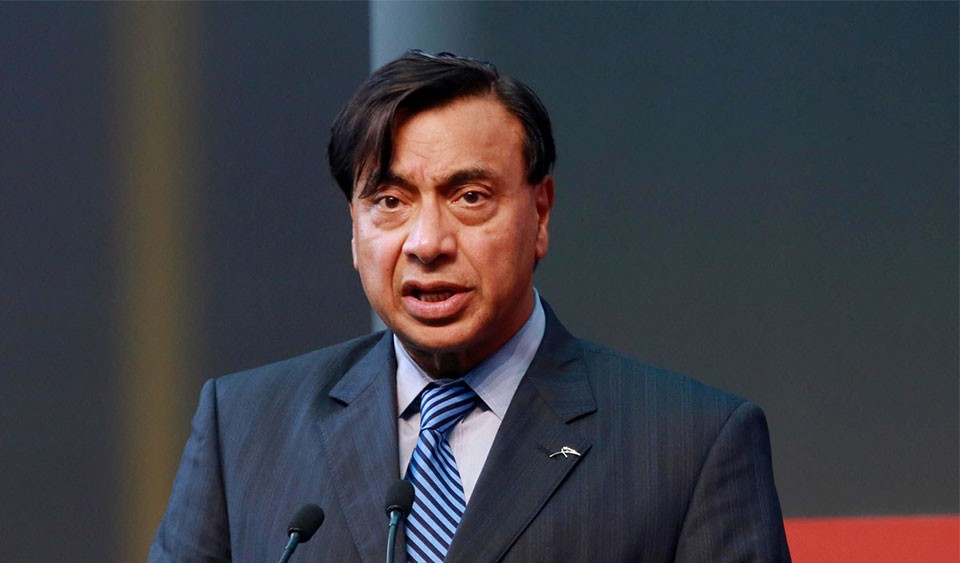 Photo: CEOWORLD magazine
Lakshmi Niwas Mittal (born 15 June 1950) is an Indian steel magnate, based in the United Kingdom. He is the Executive Chairman of ArcelorMittal, the world's largest steelmaking company, as well as Chairman of stainless steel manufacture Aperam. Mittal owns 38% of ArcelorMittal and holds a 20% stake in EFL Championship side Queens Park Rangers.
In 2005, Forbes ranked Mittal as the third-richest person in the world, making him the first Indian citizen to be ranked in the top ten in the publication's annual list of the world's richest people. He was ranked the sixth-richest person in the world by Forbes in 2011 but dropped to 82nd place in March 2015. He is also the "57th-most powerful person" of the 72 individuals named in Forbes' "Most Powerful People" list for 2015. His daughter Vanisha Mittal's wedding was the second most expensive in recorded history.
Mittal has been a member of the board of directors of Goldman Sachs since 2008. He sits on the World Steel Association's executive committee and is a member of the Global CEO Council of the Chinese People's Association for Friendship with Foreign Countries, the Foreign Investment Council in Kazakhstan, the World Economic Forum's International Business Council, and the European Round Table of Industrialists. He is also a member of the board of trustees of the Cleveland Clinic.
8. Kumar Birla - $16.1 billion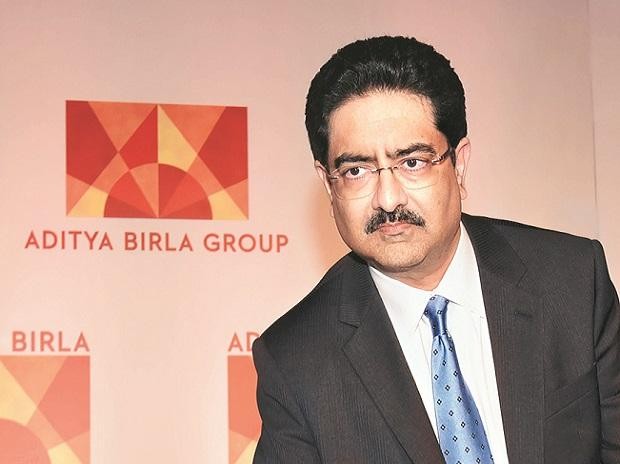 Photo: Business Standard
He was born on June 14, 1967, in a Marwari business family, to Aditya Vikram Birla and his wife, Rajashri Birla. He has a sister, Vasavadatta.
Kumar Mangalam Birla is chairman of the multinational, Aditya Birla Group—the third-largest business house in India. Born into a generations-old business family, he was groomed to become a successful entrepreneur and eventually decided to get involved in the family business. After obtaining his graduate degree and becoming a Chartered Accountant, he completed his post-graduation from London. When he was 28, his father's sudden demise came as a shock and a lot of business responsibilities fell on his shoulder. He faced a lot of skepticism regarding his inexperience because at the time Kumar took over the Aditya Birla Group, it had already become a giant business house, dealing in viscose, textiles, garments, cement, aluminum, and fertilizers. But he refused to be let down by these challenges and silenced everybody with his sharp business sense. He encouraged new business policies and his passionate approach marked changes in the functioning of the organization. Along with preserving the company's reputation in existing sectors, he also showed interest in evolving sectors like software and BPO. Apart from running a prosperous business group, he is also a leading philanthropist and contributes significantly towards the growth of weaker sections of society.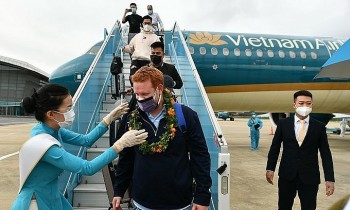 National
Vietnam News Today (Jan. 29): Vietnam records 14,892 new local Covid-19 cases; PM orders prioritizing pandemic control for safe and warm Tet; Vietnam scraps rapid Covid test requirements for int'l passengers; Vietnam-Australia trade hits all time high in 2021.