Top Beautiful Check-in Places in Hoi An
Having its very own, unmistakable beauty, Hoi An has always been a famous tourist destination, a must-visit at least once for any domestic or international visitor to Vietnam.
Bridge Pagoda
Bridge Pagoda is considered a symbol of the beautiful, quiet old town of Hoi An. Located on a bridge over a small creek in the ancient town of Hoi An, the pagoda was built by Japanese merchants in the early 17th century.
The bridge is designed in a unique dome style. The decorative features on the bridge definitely show the harmony between Vietnamese, Japanese, Chinese, and Western architecture. Not many of the tourists in Hoi An are going to miss the opportunity to visit this ancient architecture.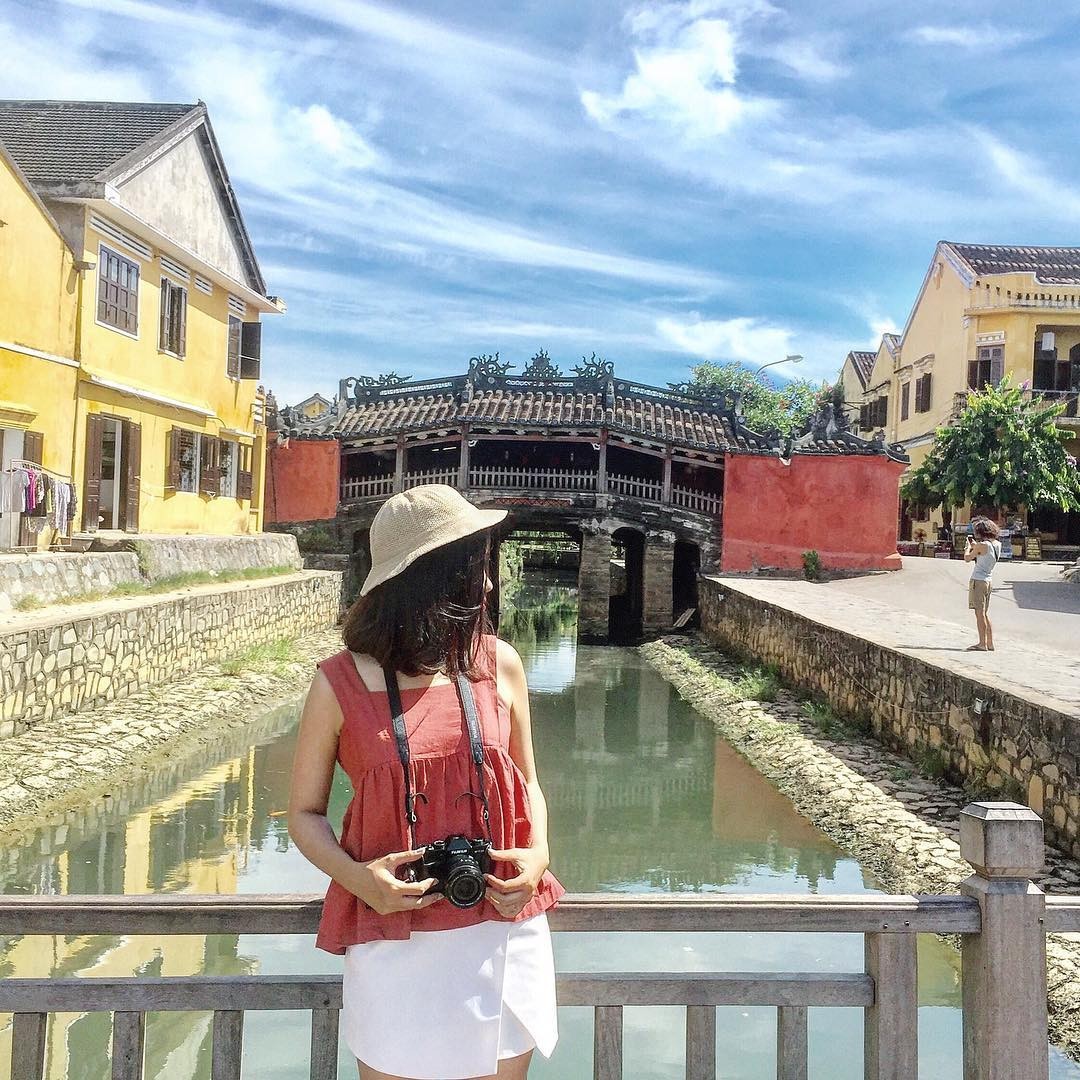 (Photo: Vietnamnet)
Golden wall alleys
A divine photography spot that cannot be missed is the special alley in Hoi An. Peacefully located between two rows of small houses whose space is less than one meter, the small alley will bring you impressive photos with its dominant yellow color and the typical peaceful, mossy, and bold nostalgic features of Hoi An city.
(Photo: Vietnamnet)
Rooftop cafes
In Hoi An, there are many small and beautiful cafes with an open view on the rooftop so that visitors can get the whole scene of Hoi An ancient town with dark brown tiled roofs in vintage style. There is nothing better than enjoying a cup of tea or sipping hot coffee while admiring the view of a simple and daily Hoi An.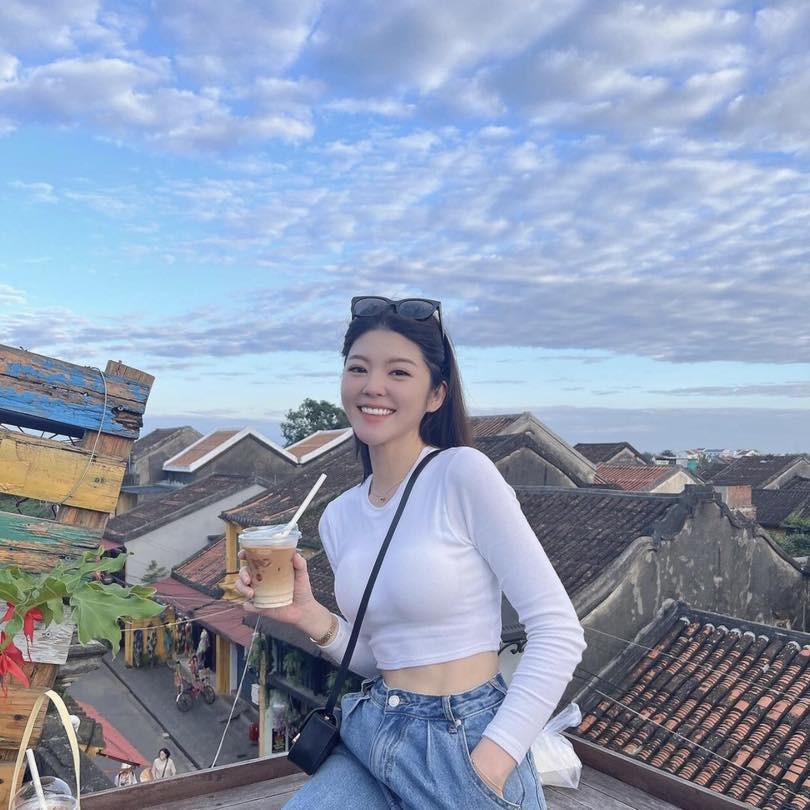 (Photo: Vietnamnet)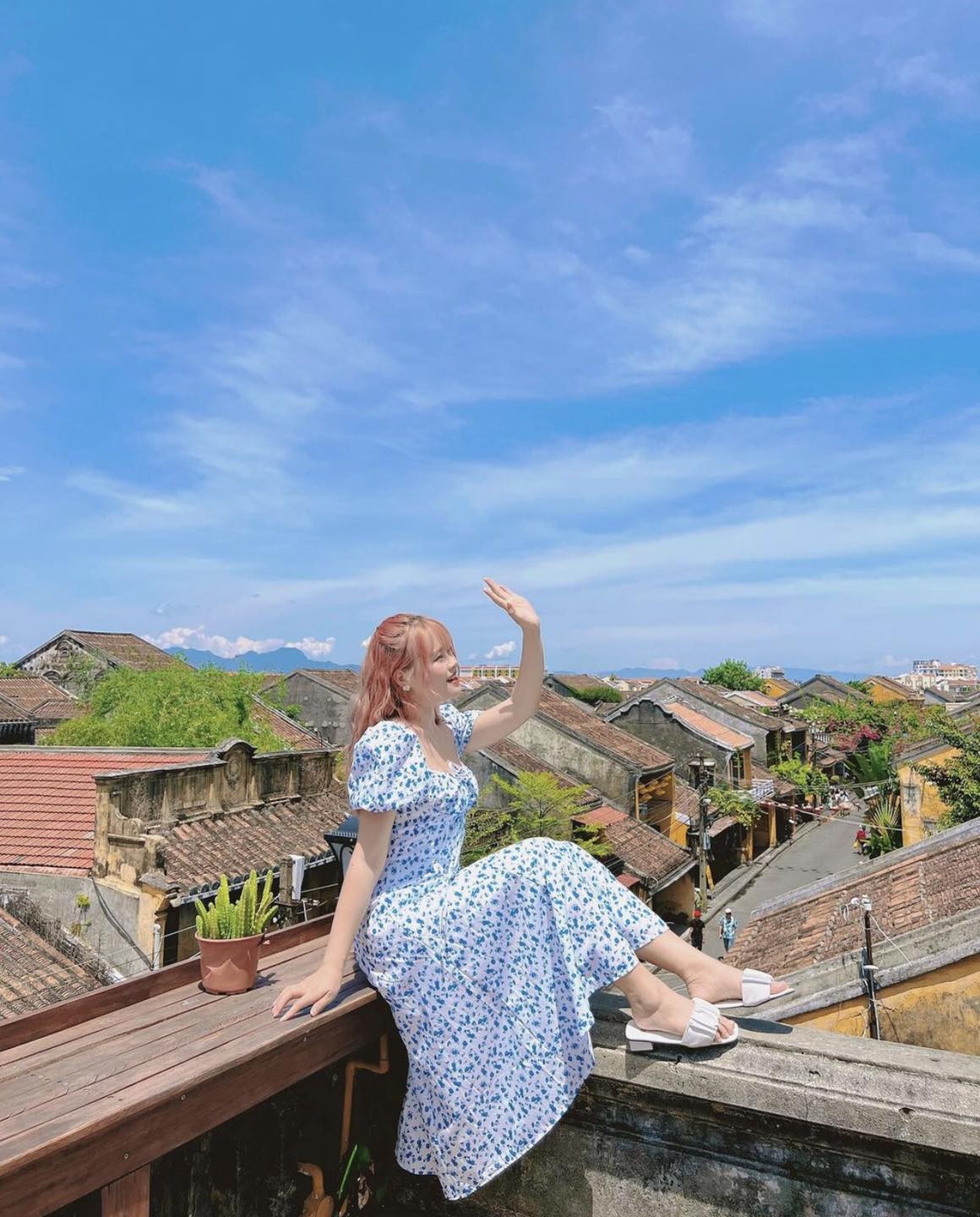 (Photo: Vietnamnet)
Hoai River
Hoai River is a small tributary of the Thu Bon River that flows through Hoi An. This is a famous local attraction where visitors can enjoy some activities such as boating on the river, releasing lanterns.
(Photo: Vietnamnet)
Houses of bougainvillea flowers
Houses that are full of bougainvillea flowers are also famous symbols in Hoi An. Each truss of bougainvillea flowers blooming embraces the old house. This is a simple but extremely "artistic" background of the ancient town.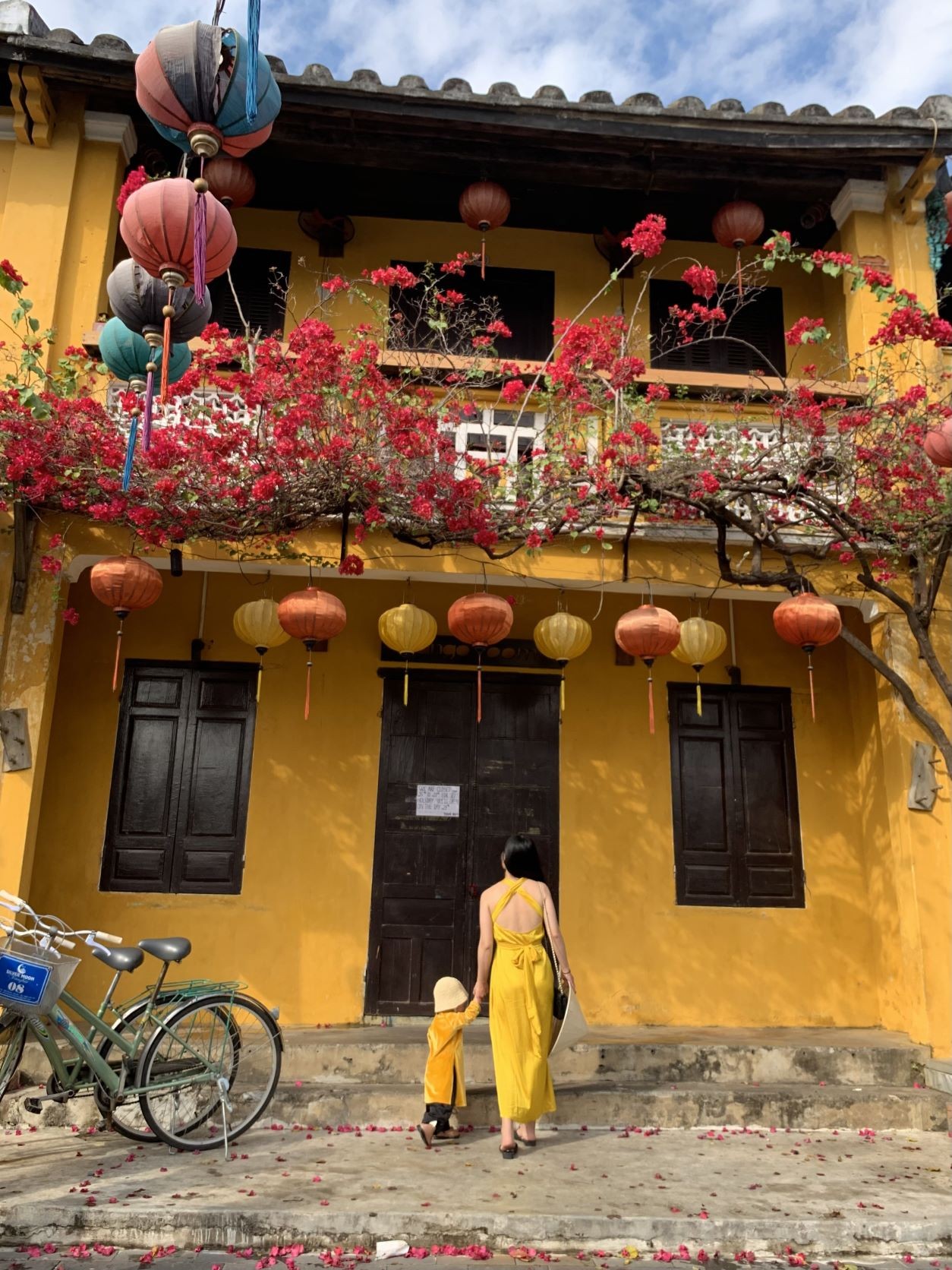 (Photo: Vietnamnet)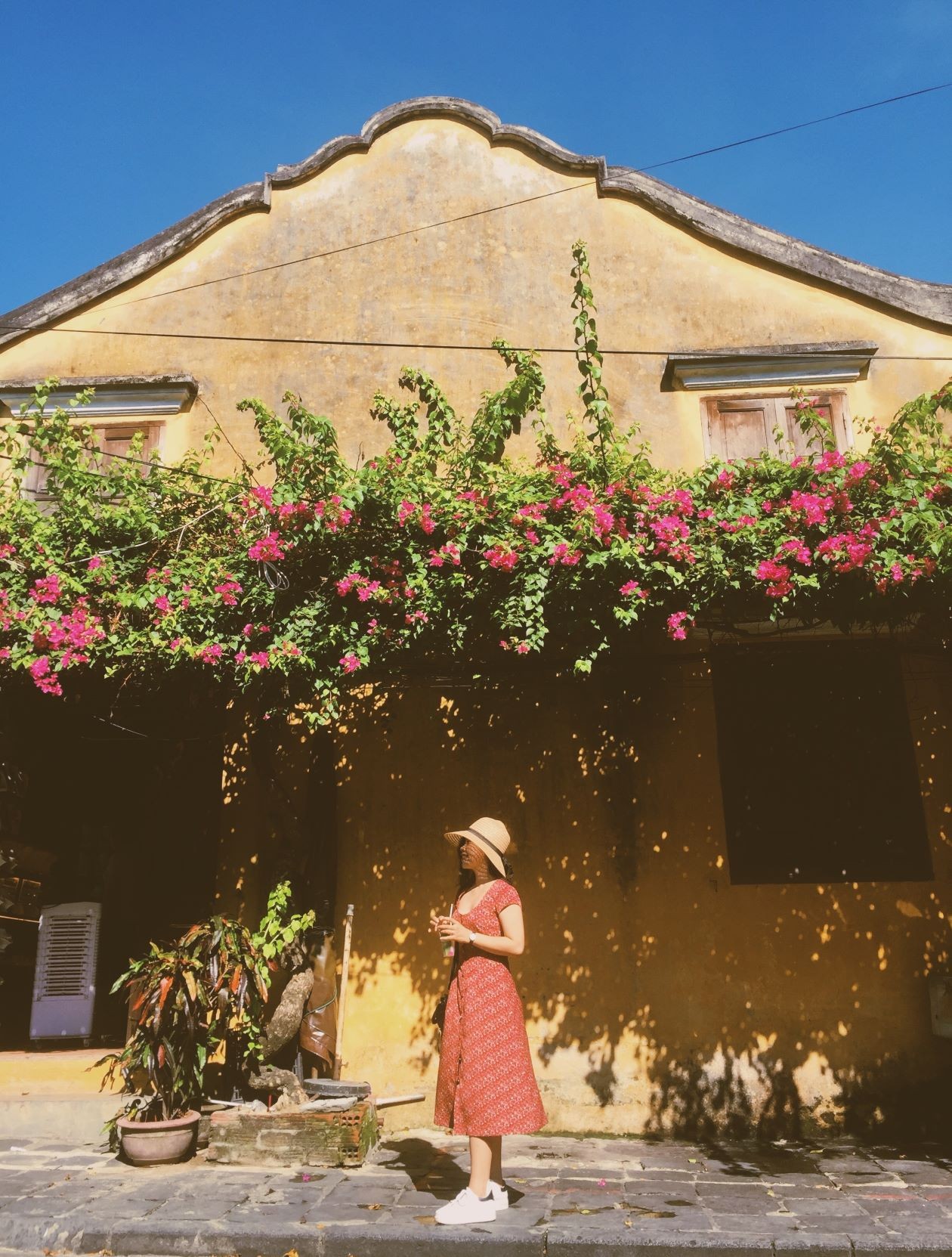 (Photo: Vietnamnet)
Fukien Assembly Hall
Fukien Assembly Hall is a unique architectural work of Hoi An built in 1697, worshiping Thien Hau Thanh Mau and the guardian gods for river and sea trips of foreign people and merchants.
The Hall has a wide and deep space, featuring a unique, majestic, and magnificent architecture through extremely sophisticated and vivid carved lines.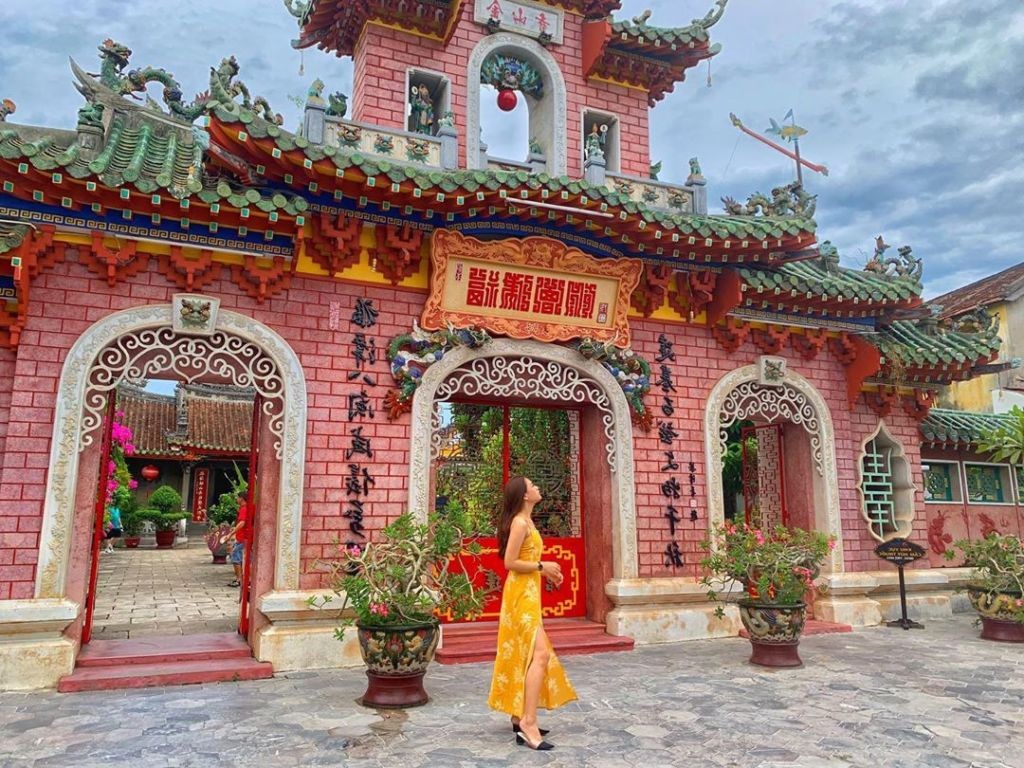 (Photo: Vietnamnet)
Old brick kiln
Visiting Hoi An old brick kiln, tourists can take many good photos. The brick kiln is surrounded by a vast rice field. The best time to visit this place is at dawn or dusk when the sun is red on the horizon.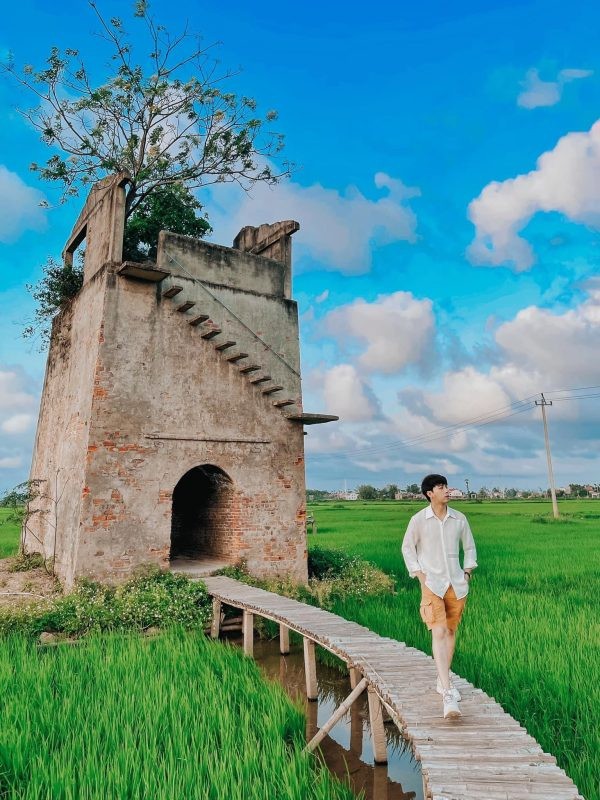 (Photo: Vietnamnet)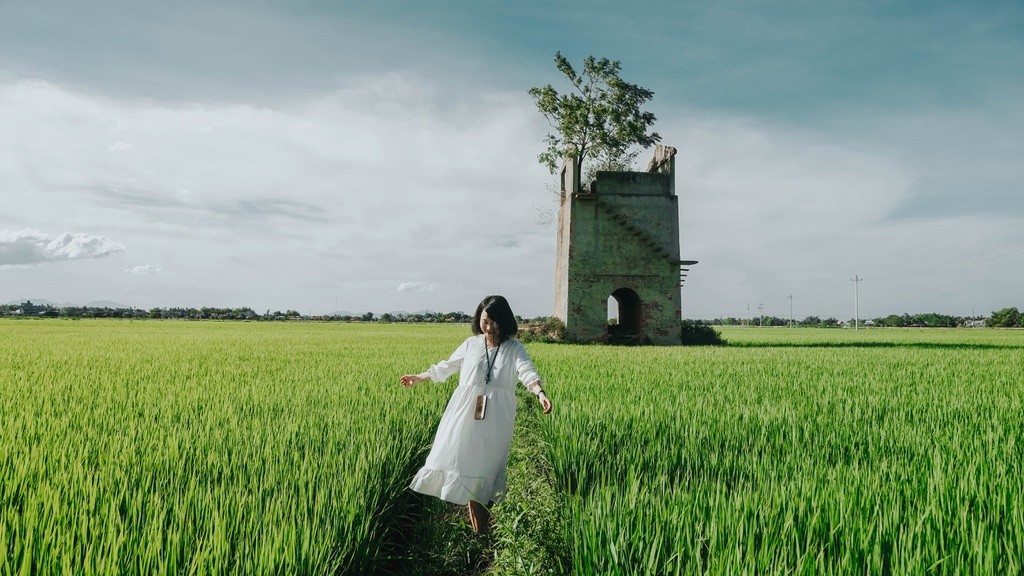 (Photo: Vietnamnet)
Bay Mau coconut forest
The place is well known for its lush green coconut forests growing on both sides of the romantic river. Bay Mau coconut forest is an ideal destination for tourists who want to mingle with fresh nature. This is also a check-in place that is loved by many tourists because of the natural rustic look of the river region.
(Photo: Vietnamnet)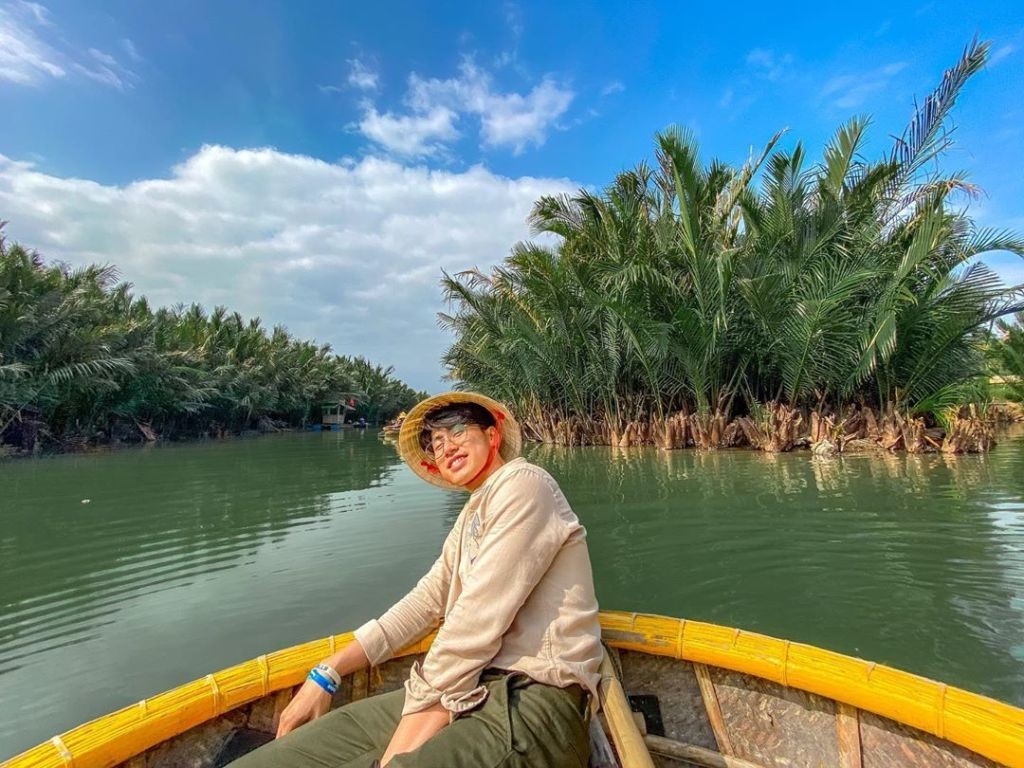 (Photo: Vietnamnet)
Amazing Cultural Sites across Vietnam

In the eye of foreign tourists, Vietnam appears colorful, from the magnificent landscape to the diverse culture and rich cuisine in these destinations.