Vietnamese Russian face masks donor warns over imposter scams
Dinh Thi Minh Thuy, 28, who has earlier made headlines for donating free face masks in Russia, is impersonated by an anonymous person, who makes use of her good deeds for his own financial benefit frauds.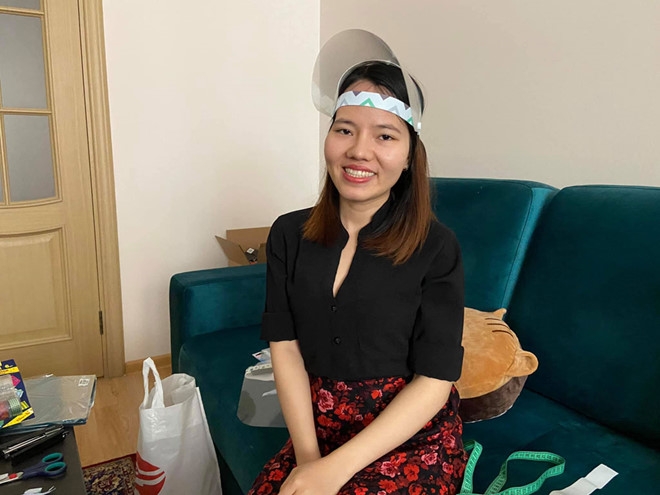 Dinh Thi Minh Thuy has donated a large number of free face masks and face shields in Russia (Photo: Thanh Nien)
As reported by Thanh Nien, the impersonating account named Nguyen Hoang Nam impersonated Thuy's personal profile and images to call for sponsors, benefactors to donate money for "Thuy's and the Vietnamese community in Russia's free face masks giving project".
The fake Facebook account leaves a bank account number following each post, however, the account holder name and branch account are excluded. These "money-raising" posts are widely shared on Facebook pages and groups of not only the Vietnamese community in Russia but also in German, France, and the US.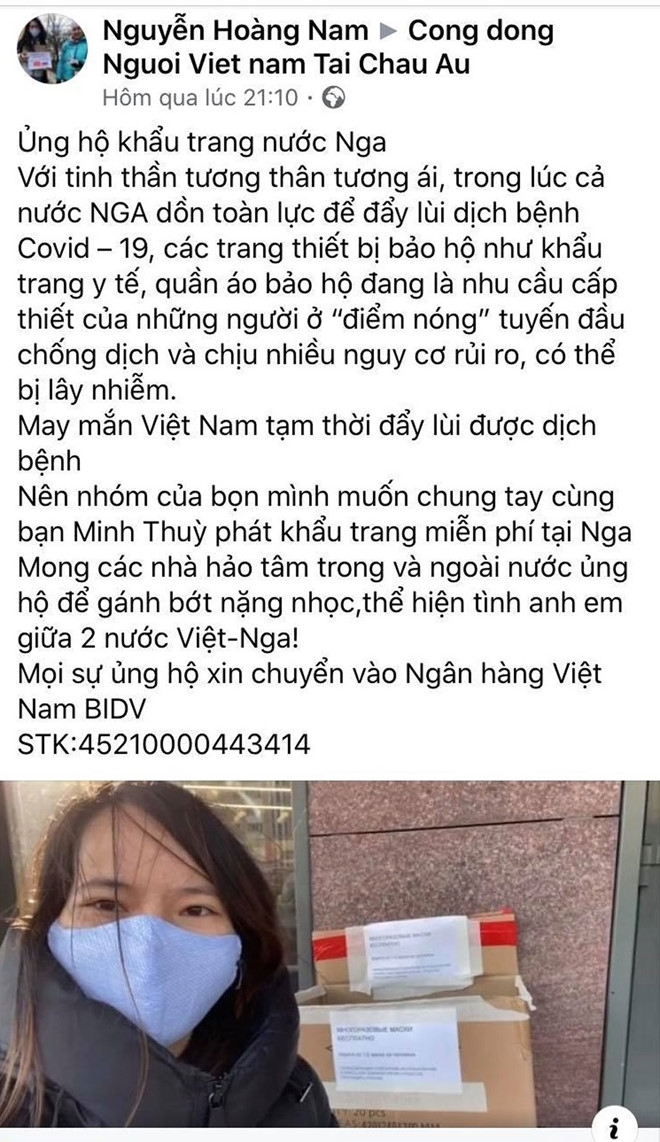 The impersonating account's post on the Facebook group "Vietnamese community in Europe)
Thuy only found out about the incident from one of her friends. "I was furious. My reputation is badly affected. I don't even know how long this fake thing has been happening and if there are any people got deceived", Thuy told Thanh Nien.
"I can't believe people could commit such a crime while the rest of the world is struggling with the COVID-19 pandemic".
It was later unveiled that Nguyen Tien Tuyen, from Buon Ma Thuot city, Dak Lak province, central Vietnam, is the one behind the impersonating account. Tuyen admitted Thuy he posted all the articles on Facebook on purpose as he was in debt and met serious financial problems.
Tuyen's fake account and all Facebook posts have been deleted.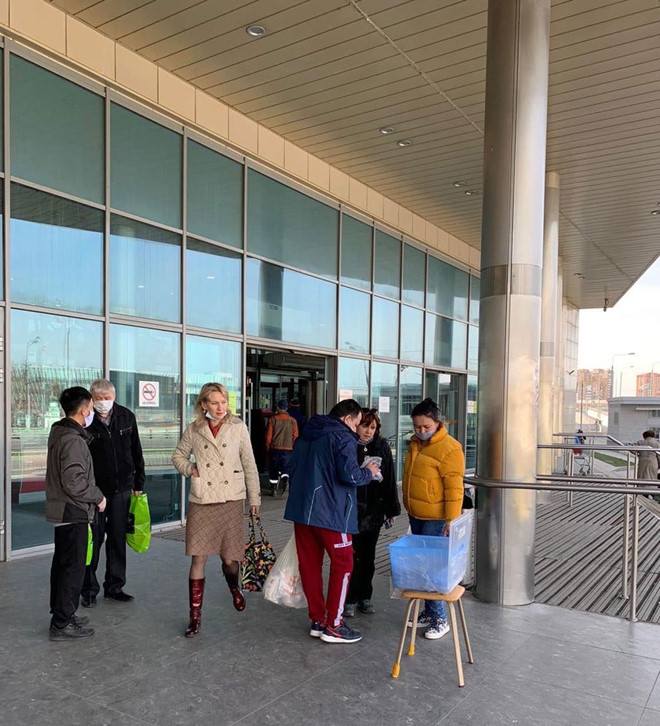 Thuy's free face masks box is put at the facade of a building in Russia (Photo: Thanh Nien)
Thuy is the leader of a Vietnamese volunteer community in Russia who self-make and gives out free facemasks and face shields to people on the streets, supermarkets, etc. Each passer-by is reported can take from one to two facemasks from Thuy's charitable face masks box.
Thuy's good deeds were earlier lauded by the Russian news outlet Komosomal.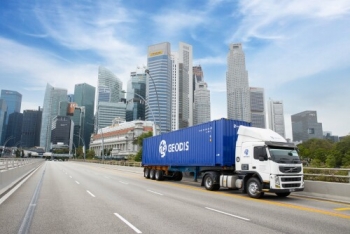 Economy
GEODIS, a global leading transport and logistics services provider, has expanded its road network in Southeast Asia to Vietnam; another step towards its ambition to develop a scheduled road service connecting Singapore to China.