Russian – French woman passionate Vietnamese language
Maria Kalinina, best known as Micka Chu, is a foreign entertainer living in Ho Chi Minh city. Though her multiple talents, it's her fluency in Vietnamese and covers of Vietnamese pop singer Son Tung M-TP's hit songs that have made her famous in the country.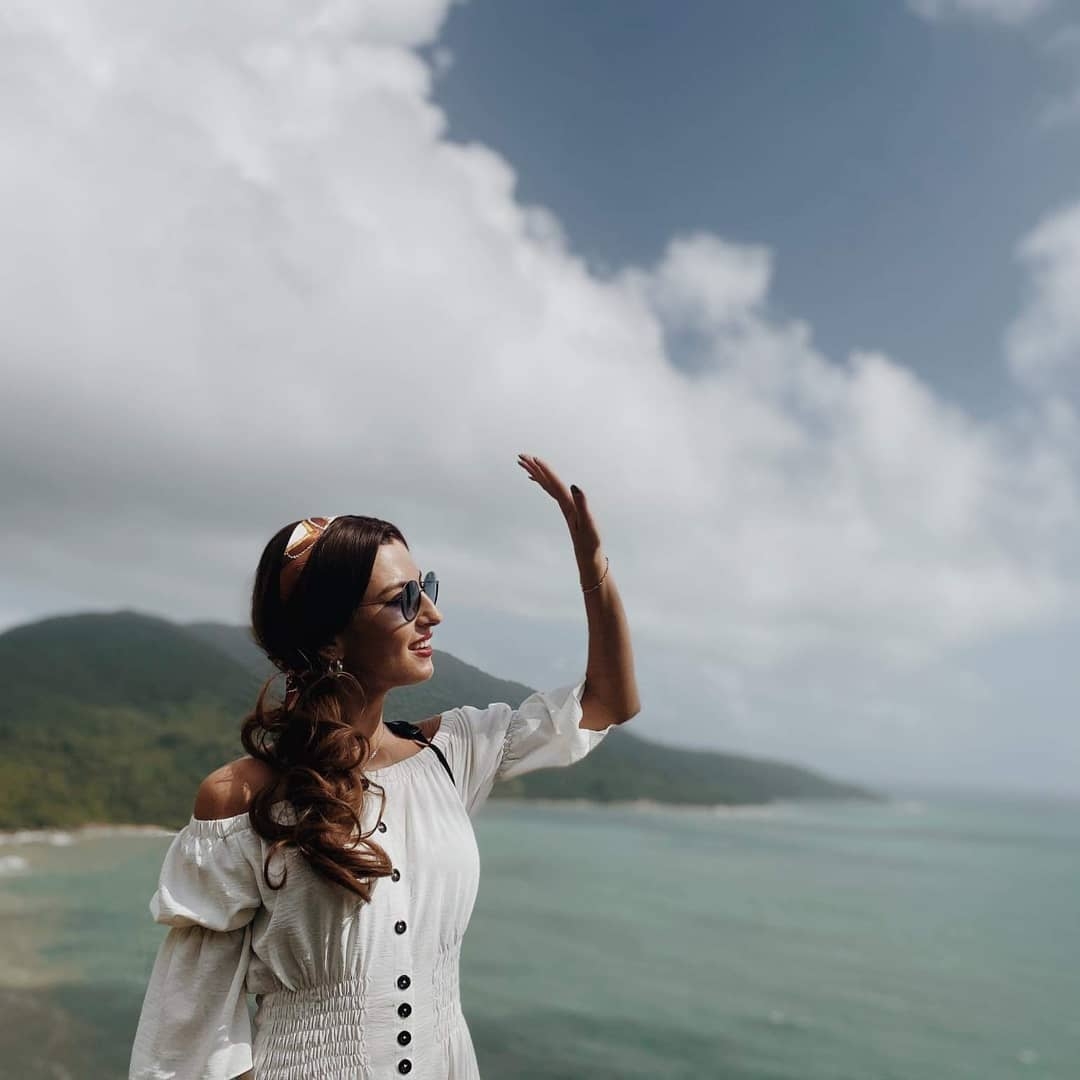 Micka Chu, a Russian – French woman, has been living in Ho Chi Minh city for four years. Photo: Instagram/Micka Chu
Micka Chu, a Russian – French woman, has been living in Ho Chi Minh city for four years. She currently makes her living as an MC, actress, model, and writer.
She initially came to Vietnam for an internship, working for a Vietnamese beauty company for around one year.
"After I finished my internship, here, the real story started is when I started to learn Vietnamese", Micka said in an interview with Vnexpress.
"On a day during the Tet (Vietnamese Traditional New Year), I was watching TV. I saw a clip of Son Tung M-TP. It was Lac Troi (Drifting). I was really surprised that I didn't pay attention. This is Vietnamese. This is what I want to speak. This is so beautiful'', she recalled.
Her desire to cover pop songs by Son Tung M-TP was her motivation to learn Vietnamese, she says.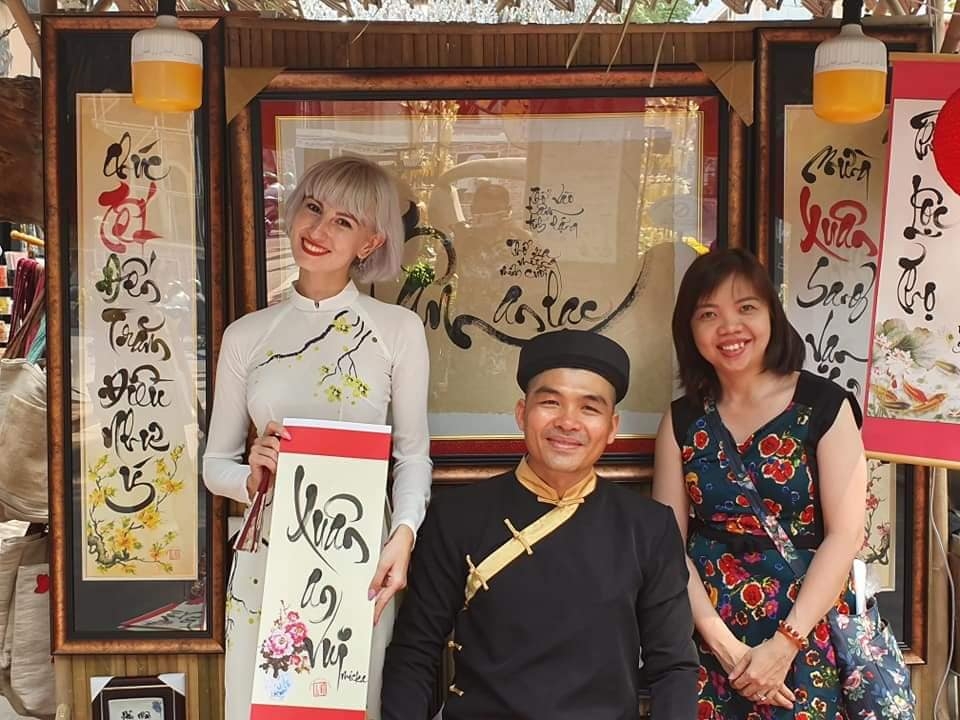 Micka (far left) is found of 'ao dai' - Vietnamese traditional costume
According to Micka Chu, Vietnamese is really challenging and difficult. "It is challenging because it was not like a Latin language."
However, thanks to a French background, the alphabet is close to her. And there are lots of word from France that are still used in Vietnamese.
Though gifted in many areas, Micka says she's most interested in theater and has a dream of one day performing on Vietnam's stages, according to Tuoi tre news.
To prepare, she's enrolled in a Vietnamese language course at the Ho Chi Minh City University of Social Sciences and Humanities and studies with a private tutor three nights a week.
She even spends her free time reading Vietnamese children's novels for extra practice.
In her work life, she does her best to take advantage of any opportunity that allows her to interact in Vietnamese in a professional setting.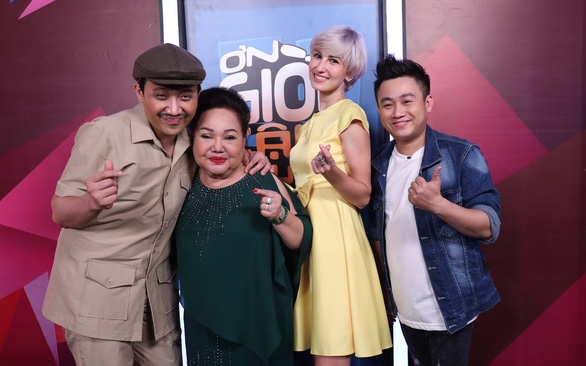 Micka Chu (second right) appears on the television show 'Thank God You're Here' on Vietnamese national television .
Micka's love for the Vietnamese language is driven by her love of Vietnamese culture.
In her short time in the country, she's visited northern, central, and southern Vietnam, visiting numerous provinces in each of these major regions.
At each new destination, she does her best to understand and experience the local way of life.
She is fond of 'ao dai' -- the country's traditional dress -- and loves having the opportunity to wear it on television.
Now after four years, Micka said she is happy to be living and working in Vietnam. She hopes to continu working as an MC and to write funny scripts.
"Happy like Tet", she jokes.