The event also witnessed the participation of Politburo member Nguyen Thien Nhan, head of the NA deputies' delegation in Ho Chi Minh City, and Deputy Prime Minister Vu Duc Dam, Nhan Dan Newspaper reported.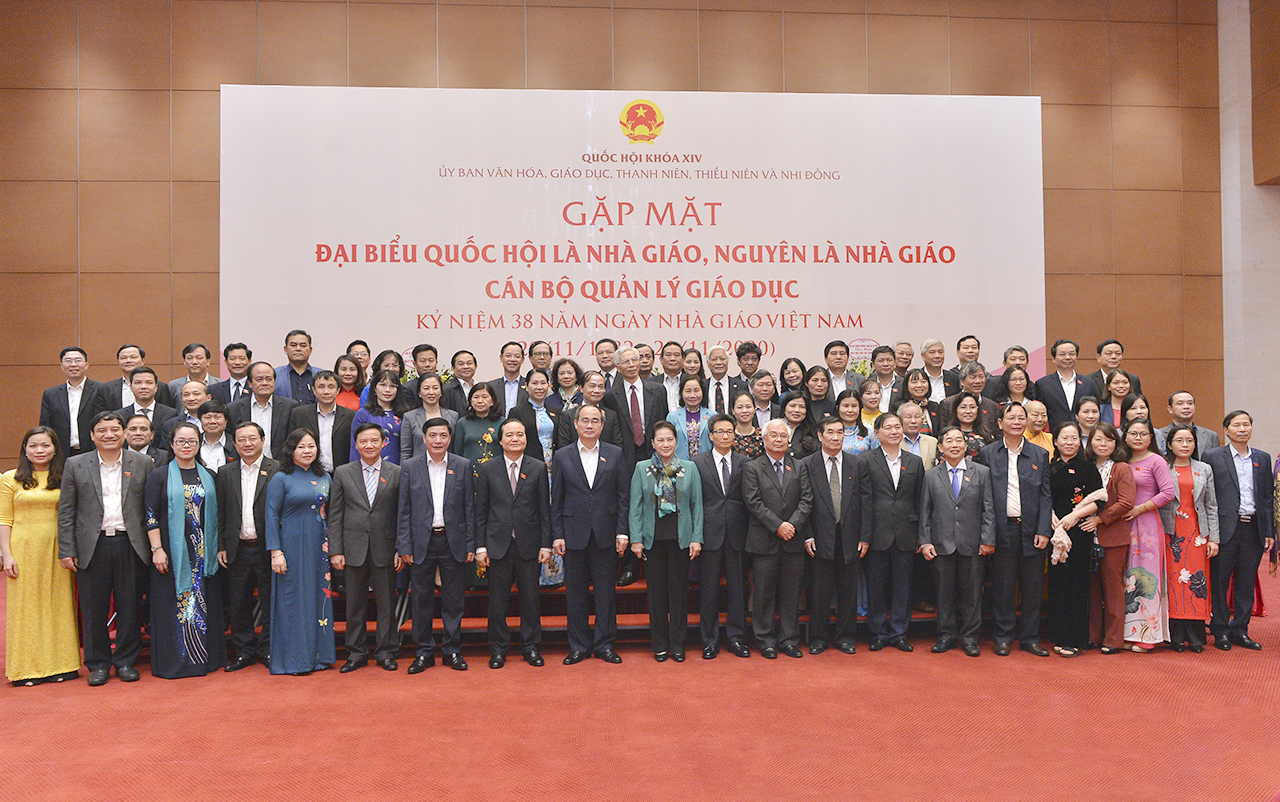 NA Chairwoman Nguyen Thi Kim Ngan and the delegates at the meeting Photo: Quoc hoi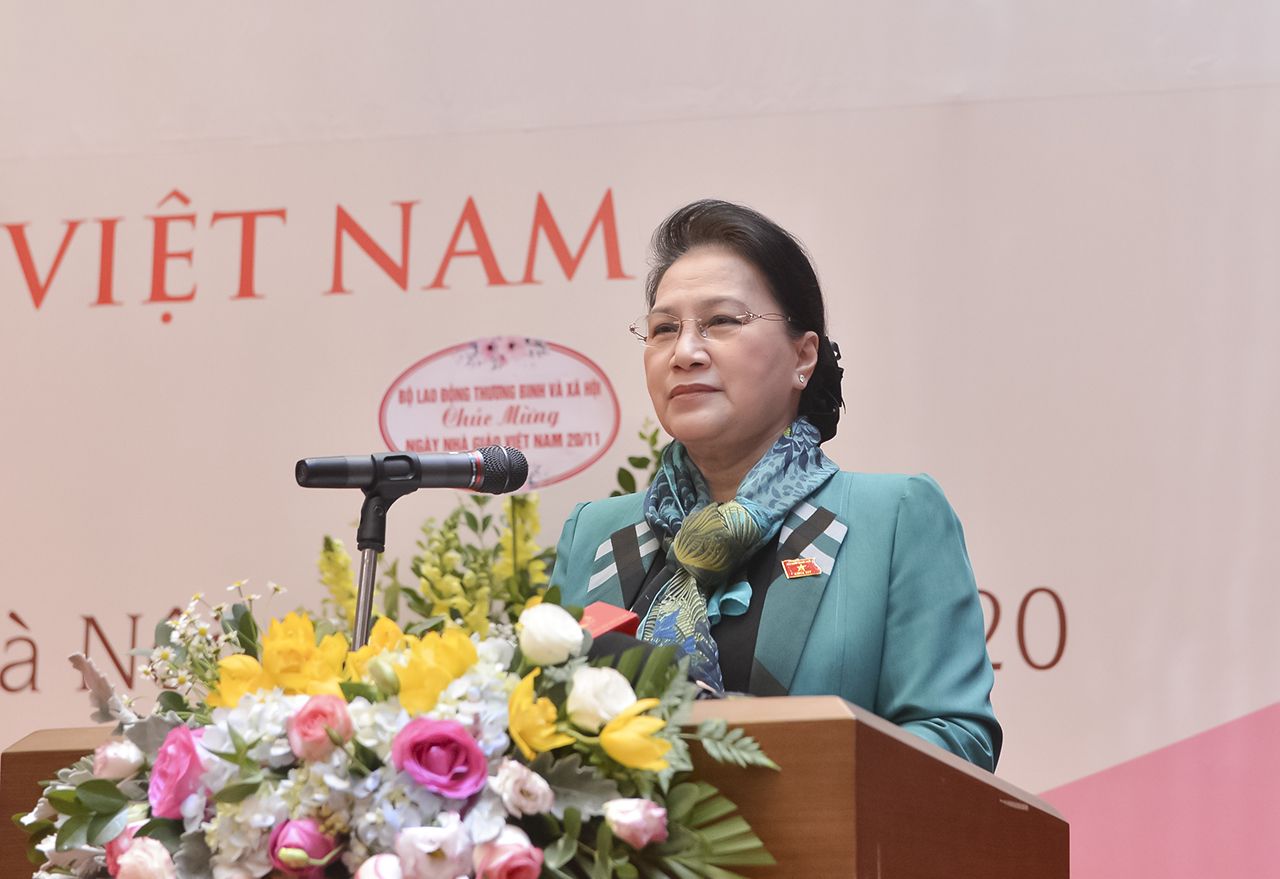 NA Chairwoman Nguyen Thi Kim Ngan speaks at the meeting. Photo: Quoc hoi
Speaking at the meeting, the NA leader showed her gratitude to teachers and educational managers from all generations, including the NA deputies working in the educational sector.
Despite continuous epidemic and natural disasters, the educational sector has surmounted all difficulties and innovated both teaching and studying methods to fulfill all assigned tasks in the new situation, she added.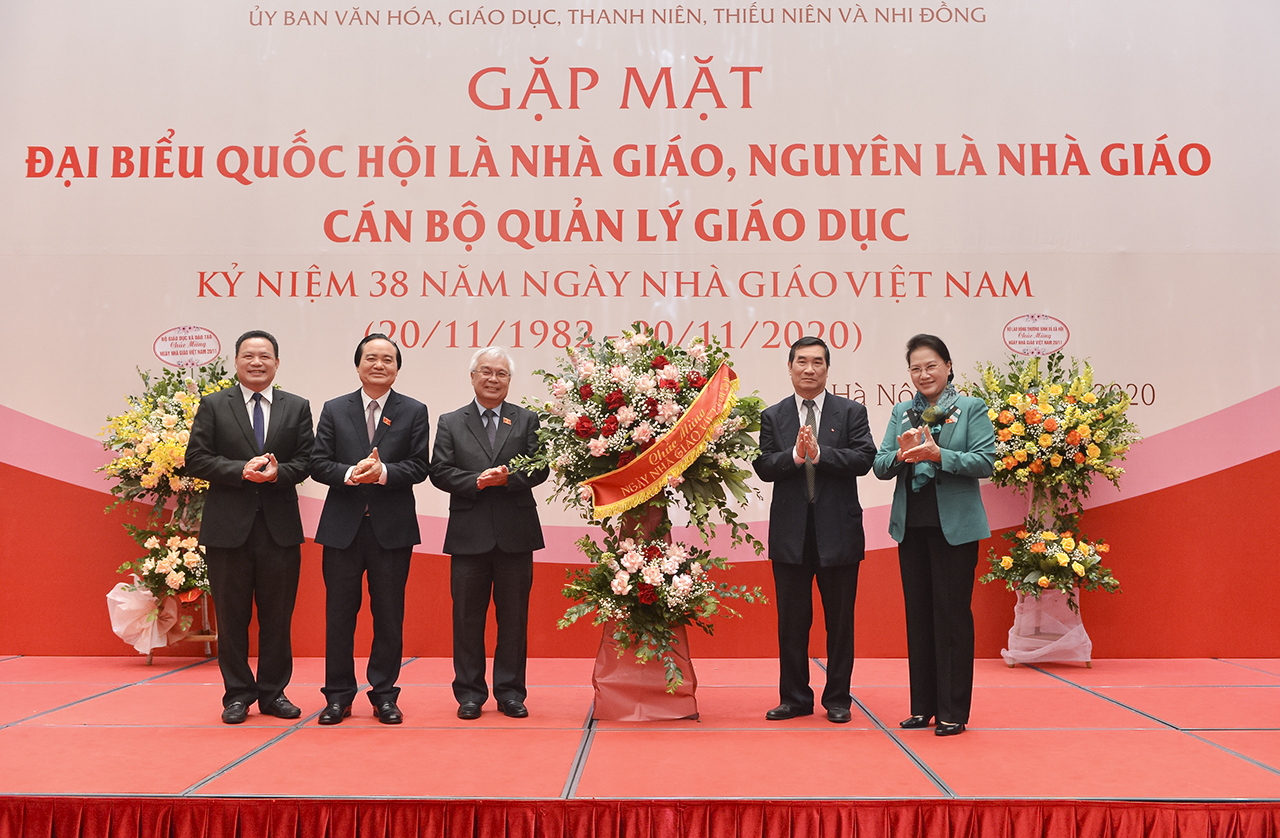 Chairwoman Nguyen Thi Kim Ngan presents flowers to teachers, former teachers, and educational managers. Photo: Quoc hoi
NA Chairwoman Ngan also noted that the Party and State have focused all resources and are promptly directing the restoration of schools, facilities, and teaching and studying equipment to create favorable conditions for all students to return to school as soon as possible following the heavy flooding and storms.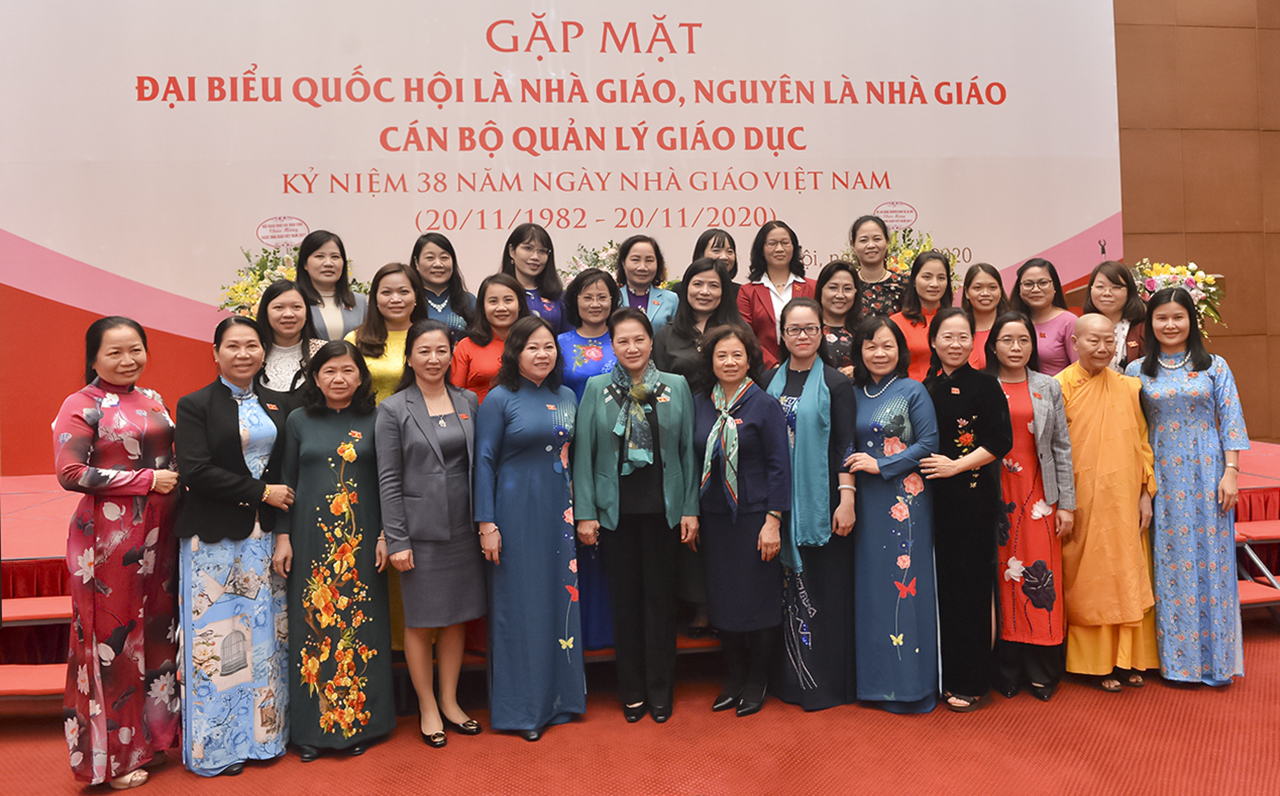 Photo: Quoc hoi
She asked the teachers and educational managers to continue to uphold the glorious tradition in proactively overcoming all difficulties and challenges to make breakthroughs in training human resources, especially high-quality ones, serving for the building and development of the country.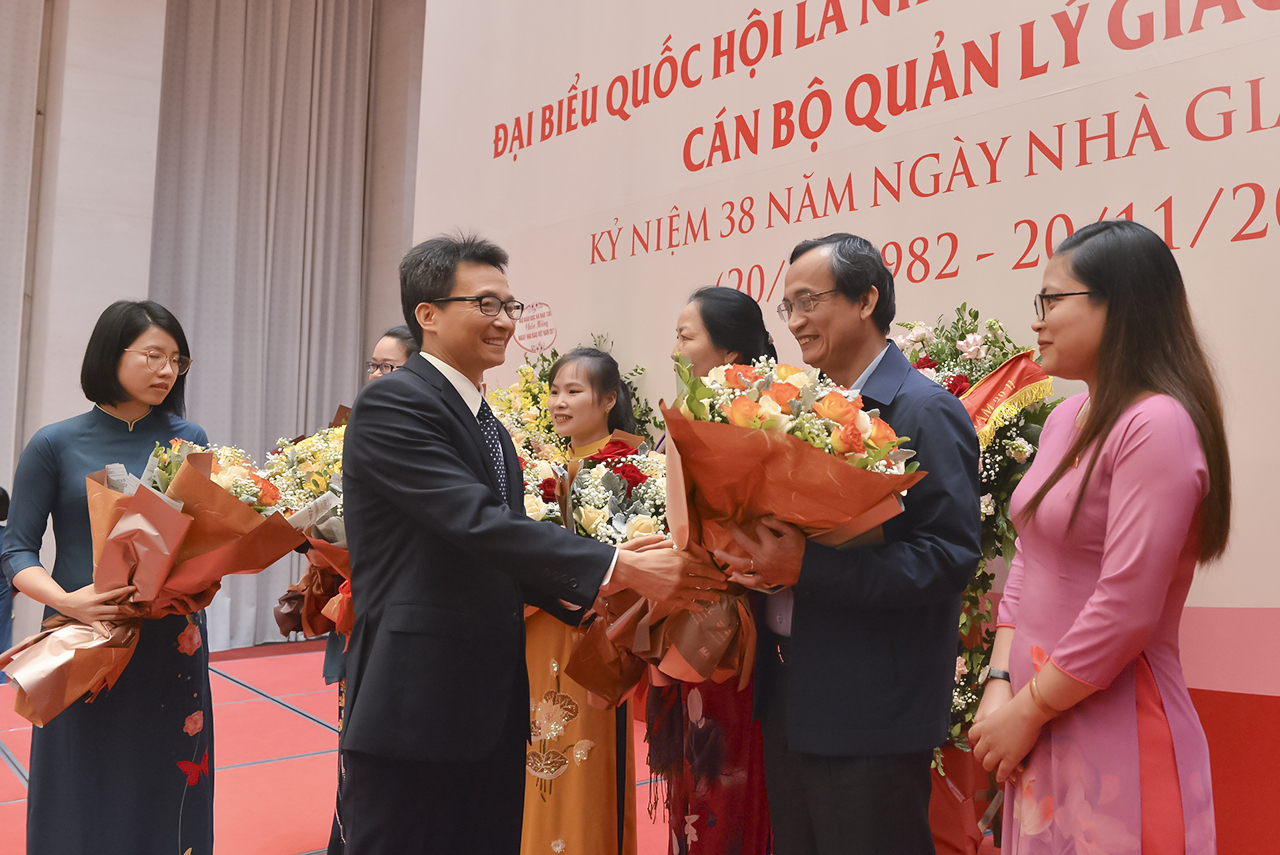 Deputy Prime Minister Vu Duc Dam presents flowers to teachers, former teachers, and educational managers. Photo: Quoc hoi
Malie Nguyen