Top Natural Remedies for Better Bedtime
You have heard of warm milk before bed, but did you know there are other ways to have a good night's sleep?
To regain your strength after a long day, you need a good night sleep. Exercising, walking, massaging and using the following medicinal dishes will help you stabilize your nerves and sleep well. We will show you that by simply adjusting your daily diet, you will not have to abuse sleeping pills for your insomnia.
Millet and egg porridge
Porridge with millet significantly improves restlessness and insomnia.
Video by FoodTravelTVEnglish
Eggs are also popular in the morning, but they also can make you sleepy due to having tryptophan. Try having some breakfast for supper and see what happens. Millet egg porridge is easy to make with only a few ingredients, the price is cheap, so try to improve your sleep with this porridge.
Tea
L-theanine, dubbed the relaxation amino acid, is found in teas such as the green, black and white varieties. Certain amino acids found in foods can help with sleep by nourishing the nervous system. And while tea has caffeine, its jagged, energizing effects are reduced by L-theanine.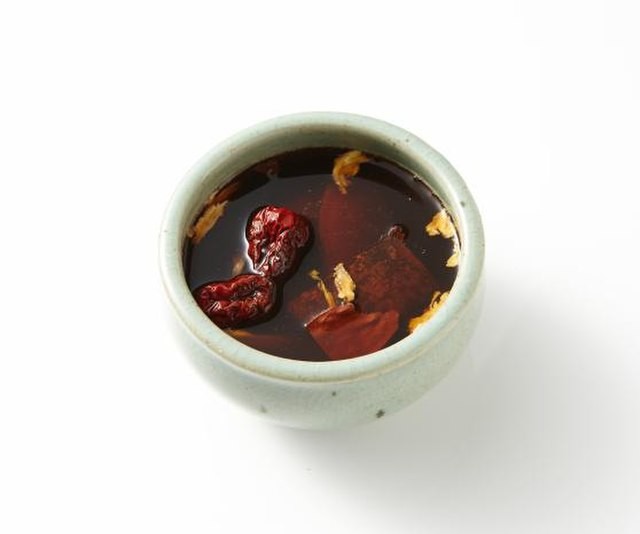 Photo: Wikimedia Commons
When it comes to drinks and foods that make you sleepy, you cannot really go past chamomile tea. Chamomile tea has been used as a natural remedy for years to reduce inflammation, anxiety and treat insomnia
Yogurt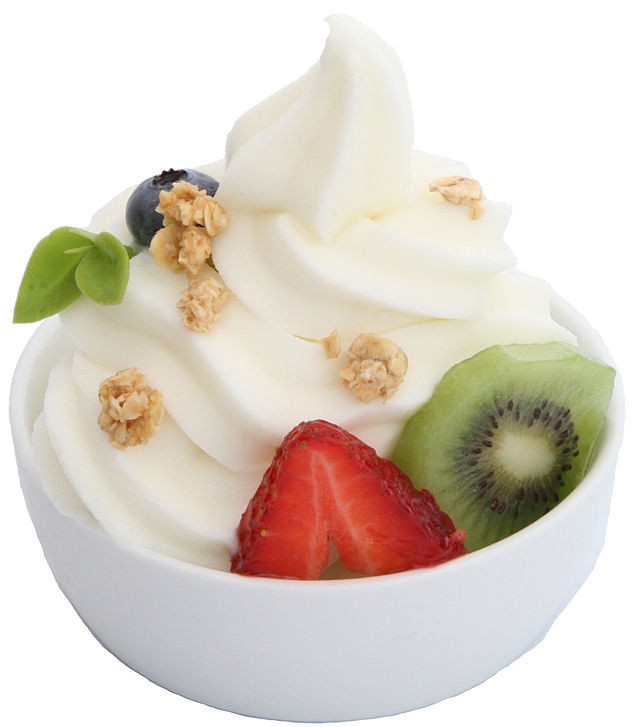 Photo: Wikimedia Commons
Calcium processes the hormones that help you sleep, tryptophan and melatonin. Calcium, of course, can be found in anything dairy-related if you don't like yogurt. Other things you can try are milk or cheese and crackers.
Nuts
Nuts are among the best foods for good sleep and it has a lot to do with fat content. Almonds, in particular, are rich in healthy fats, which your body needs to metabolize other aspects of your diet.
Also, walnuts are among the best foods to help you sleep. Rich in melatonin, walnuts can help regulate your sleeping pattern and improve the quality of your rest.
Or other nuts include flax seeds, pumpkin seeds, and sunflower seeds. These all boost serotonin levels by having magnesium and tryptophan.
Photo: Wikimedia Commons
Ginger snaps
Besides aiding digestion, ginger is a great overall tonic for the nervous system.
Ginger and cinnamon nourishes the nervous system by calming the blood sugar levels. This is important from an insomnia perspective because often if you find yourself waking up in the small hours, it could be down to blood sugar spikes that subsequently wake you up as your blood sugar drops.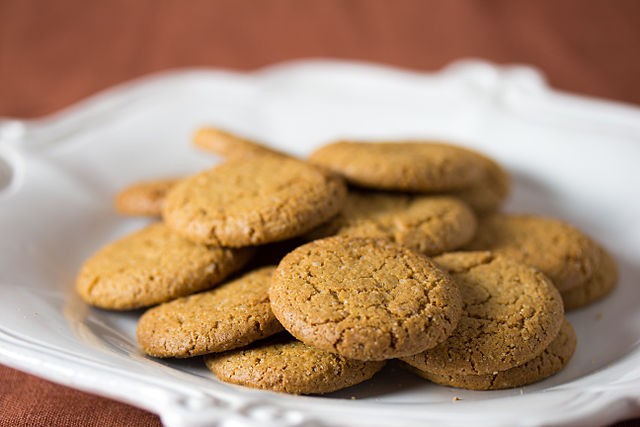 Photo: Wikimedia Commons
Fruits
There are a few factors that the best foods for sleep all have in common and one of them is melatonin. A naturally produced hormone, melatonin helps you fall asleep by calming the body before bed. Certain fruits that contain melatonin may help you fall asleep faster and wake up less often during the night.
These include tart cherry juice; pineapple; oranges, limes, lemons, bananas, kiwis, or cherries.
In sleep-deprived laboratory rats, Vitamin C prevented memory impairment and maintained normal levels of antioxidants in the brain, which usually go down due to the lack of sleep, reported the Brain Research Bulletin in 2015.
The Vitamin C in these citrus fruits isn't just good for boosting your immune system, it also nourishes the adrenal glands.
Bananas are an excellent source of magnesium and potassium, which help to relax overstressed muscles. They also contain tryptophan, which converts to serotonin and melatonin, the brain's key calming hormones.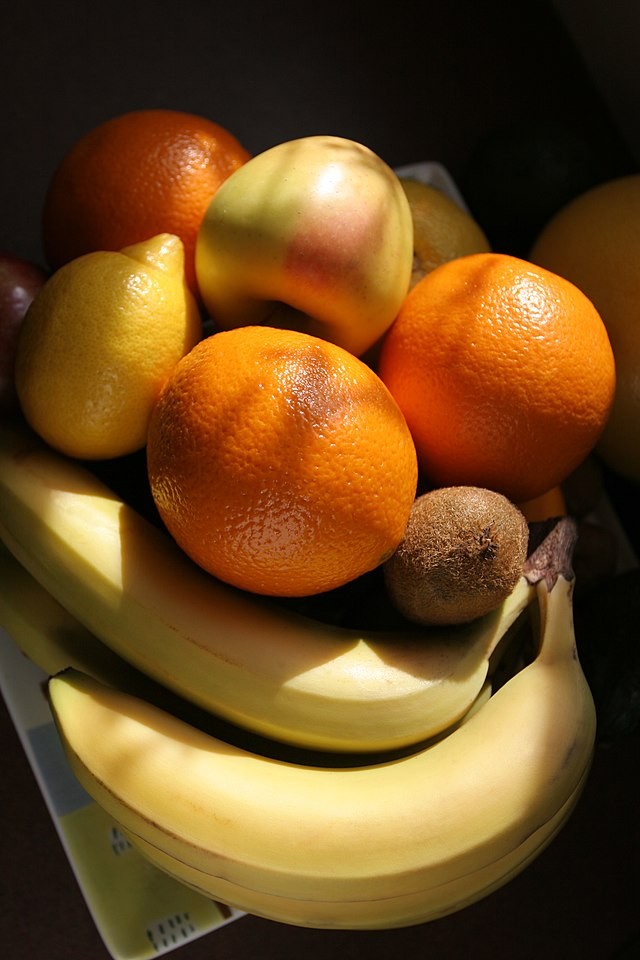 Photo: Wikimedia Commons
A glass of cherry juice may be an effective way to fall asleep faster, says a team of researchers from the University of Pennsylvania and the University of Rochester.
In their study, they found that cherries, particularly tart cherries, naturally boosted the body's supply of melatonin, which helped people with insomnia.
Kiwi is another great source of melatonin, which could make you fall asleep faster and sleep more soundly through the night.
Getting a good night's sleep is critically important to your overall health and function. In fact, studies show that getting a good rest may reduce your risk of developing certain illnesses, keep your brain working at optimum performance and help you avoid stress, but there's more to good sleep than just a comfy bed.
When it comes to health, diet is crucial and knowing the foods that help you sleep better is a great place to start. After all, there are plenty of foods to help sleep, some are just better than others. Avoid caffeine from coffee or chocolate, alcohol, spicy or sugary junk foods to improve your sleep.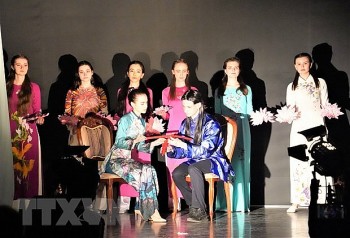 Overseas Vietnamese
Two exchange programmes were held in Russia, attracting manyemany and students of Vietnamese studies from leading universities in Russia.