Where To Dine: Top 10 Chinese Restaurants in Asia To Head To In Lunar New Year
With Lunar New Year coming close, one of the best things to do is to have your meals with your family or friends in one of these best Chinese restaurants in Asia.
This year, the Lunar New Year comes just in time to challenge that New Year's resolution to lose weight or eat more sensibly. If you're dining at a Chinese restaurant this month, odds are the regular menu is off limits and you'll have to order from a special and extravagant Lunar New Year menu.
Chinese cuisine is highly influential not only in Asian countries but worldwide. Chinese cuisine is very unique and extremely delicate, bearing the distinct characteristics of each area such as Shandong, Guangdong, Sichuan, Hunan, Fujian, etc. In recent years, Chinese dishes have become famous in many Asian countries including Vietnam.
Take a look at these wonderful restaurants that you can dine in in your Lunar New Year trip.
1. Min Jiang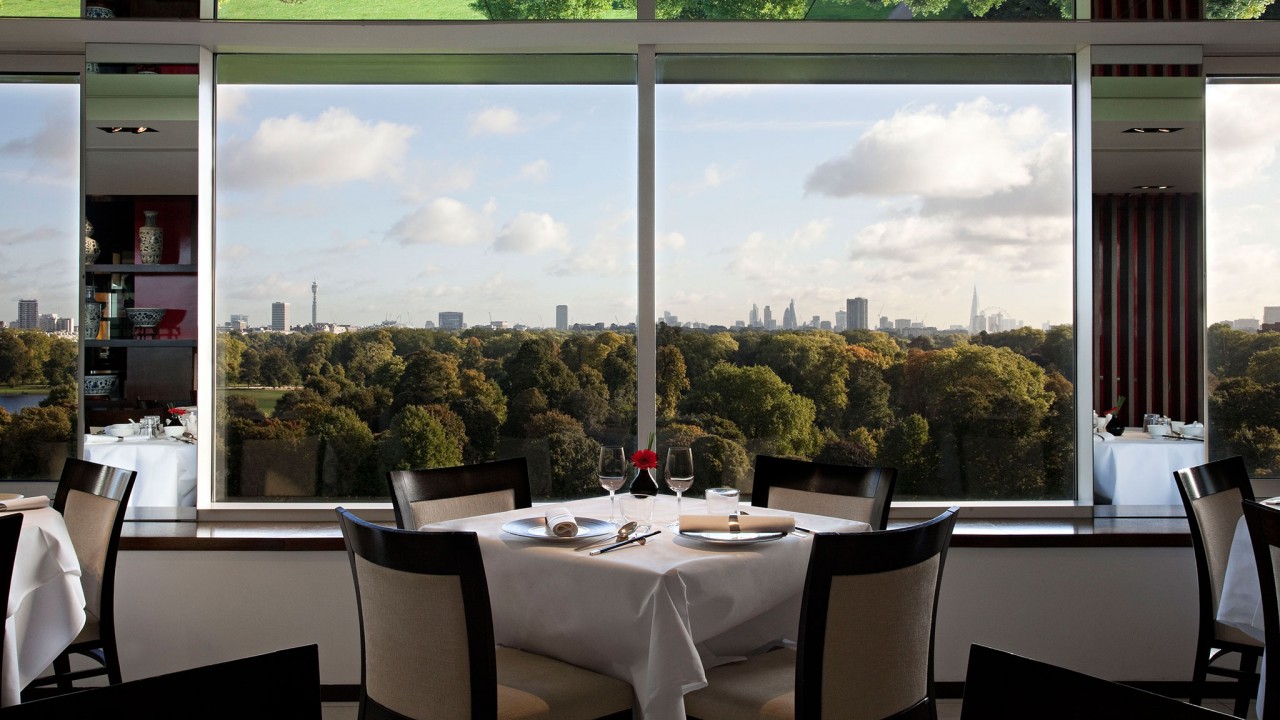 Photo: Financial Times
Ring in a year of abundance right with Min Jiang's show-stopping treasure pots. The Braised Boneless Pork Knuckle with Abalone Gold Bags in Pot ($368++, serves six), for one, stars 'money bags' of inari beancurd well-stuffed with whole abalone and oyster, alongside Australian pork knuckle braised for three hours till melt-in-the-mouth.
On the eve, Min Jiang will dish up a special Eight Prosperity Reunion Dinner Menu ($168++ per pax) featuring signatures like Roasted Silver Hill Irish Duck and Braised 6-Head Abalone with Sea Cucumber. Throughout the festive period, they've also lined up six- to eight-course menus from $148++ per pax.
Min Jiang is located at Goodwood Park Hotel, 22 Scotts Rd, Singapore 228221, p.+65 6730 1704. The CNY offerings are available between Jan 7 and Feb 15, 2022; the Eight Prosperity Reunion Dinner Menu is available exclusively on Jan 31, 2022.
2. Grand Shanghai Restaurant
Photo: Grand Shanghai
In view of current guidelines from the Singapore government, dine-in services is available from 22nd November 2021 with up to 5 vaccinated people from different households. Takeaways and delivery orders are still available. We have also stepped up our precautionary measures by maximizing contactless experience in our F&B outlets. We thank you for your support and look forward to welcoming you again.
The new Grand Shanghai Restaurant promises a feast for the senses. Inspired by Shanghai's golden age of the 1930s, when it was known as "The Paris of the East", relive the lavishness and vibrancy of Shanghai's swanky era in cosmopolitan Singapore. Amid a contemporary "East meets West" interior setting – iconic art-deco motifs, elegant chandeliers and modern oriental designs – Grand Shanghai invites you to immerse in a vibrant atmosphere of fanciful soirees, live bands and authentic Shanghainese fare. Treat yourself and your loved ones to the best Chinese food in Singapore.
There are the likes of a dramatically presented crispy smoked duck infused with osmanthus tea; yusheng with Australian lobster and three-head abalone; and a six-head abalone Fortune Pot heaving with sea cucumber, prawns and pork knuckle. These come as part of festive sets that range from S$588 to S$2,888 for groups of four to 10 respectively, available from January 17 until February 9.
3. Zhong Hua Chinese Restaurant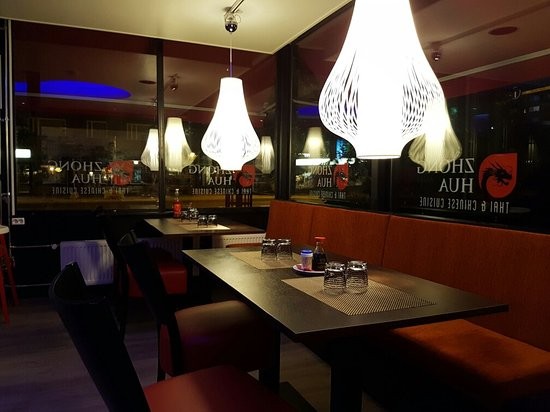 Photo: TripAdvisor
The first impression when visiting Zhong Hua Chinese Restaurant is a 5-star luxury space with the classic imprint of refined Chinese cuisine. Secondly, this restaurant serves extremely special food with a famous dimsum buffet with over 20 different types. At the beginning of the meal, you can enjoy some interesting appetizers such as hot soup and dumplings.
The most delicious is the main dishes made from fresh lobster and hotpot. The broth of delicious hotpot from seafood and fresh beef. Besides, you can order crispy roasted meat and famous Peking duck with spicy and sweet sauce. Notably, the restaurant usually has a discount program for the buffet on the 8th of every month.
Location: 2nd floor, Nikko Hotel, 84 Tran Nhan Tong street, Nguyen Du Ward, Hai Ba Trung District, Hanoi
4. Kin Restaurant
Photo: Restaurant Kin
Kin is a restaurant in the lobby of Straits Clan that serves heritage cuisine by Chef Damian D'Silva. The menu is a retrospective look at the origins of our cuisine, showcasing traditional cooking methods, recipes, and ingredients that have been left behind. Paired with an inspired beverage offering and genuine hospitality to complement the simple joys of sitting around the dining table with loved ones.
They believe in preserving Singapore's culinary heritage, in all its complexity and depth, for generations to come. It's a cuisine to be celebrated, unconstrained by culture or racial identity, but rather an amalgamation of traditional recipes brought from foreign lands spanning Malay, Peranakan, Chinese, Eurasian and Indian cuisines amongst many others. As they share these recipes with you, may it remind you of the simple joys of kinship, spark new discoveries and foster a greater appreciation for our rich culinary fabric.
5. Pagoda Chinese restaurants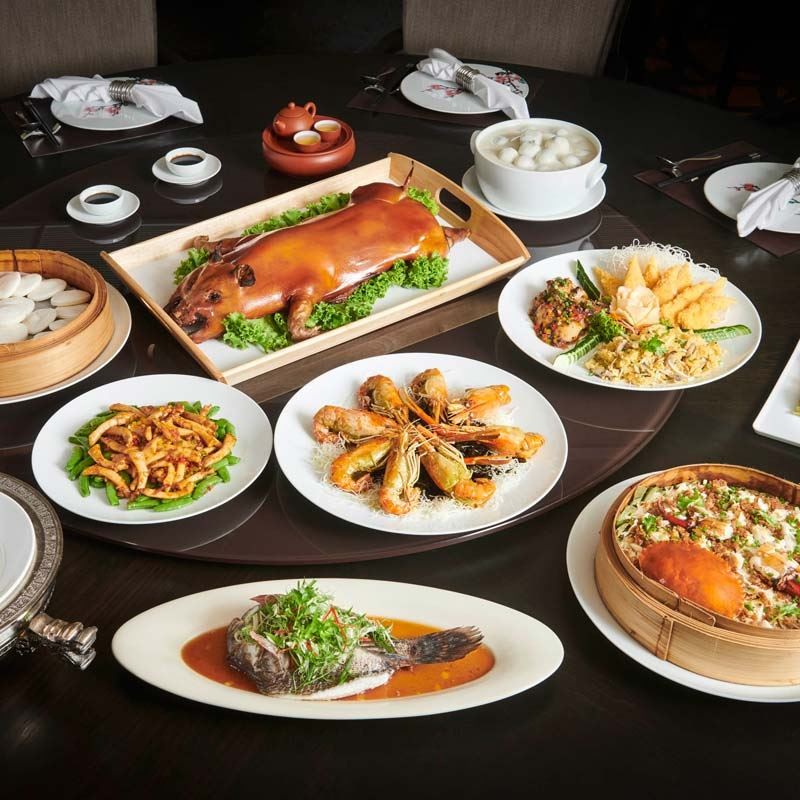 Photo: Marriott
An upscale Chinese restaurant serving Cantonese cuisine that manages to stay innovative whilst also embracing age-old cooking techniques. The pagoda-inspired ceiling and colorful lacquered tiles evoke the timeless grace and elegance of the Middle Kingdom.
Pagoda is an upmarket Chinese restaurant serving Cantonese food. Number 2 on our list due to its innovative dishes, we especially like their Prawn & Asparagus Dumpling and Braised Bird Nest Soup. Whilst their meals are modern, they embrace age-old cooking techniques to stay true to their heritage. Inside, the interior is timeless and elegant. Moreover, the dining room features a pagoda-inspired roof, dark wood furniture, and multi-colored lacquered tiles. Their service is also top-notch, with attentive and experienced staff.
6. Yàn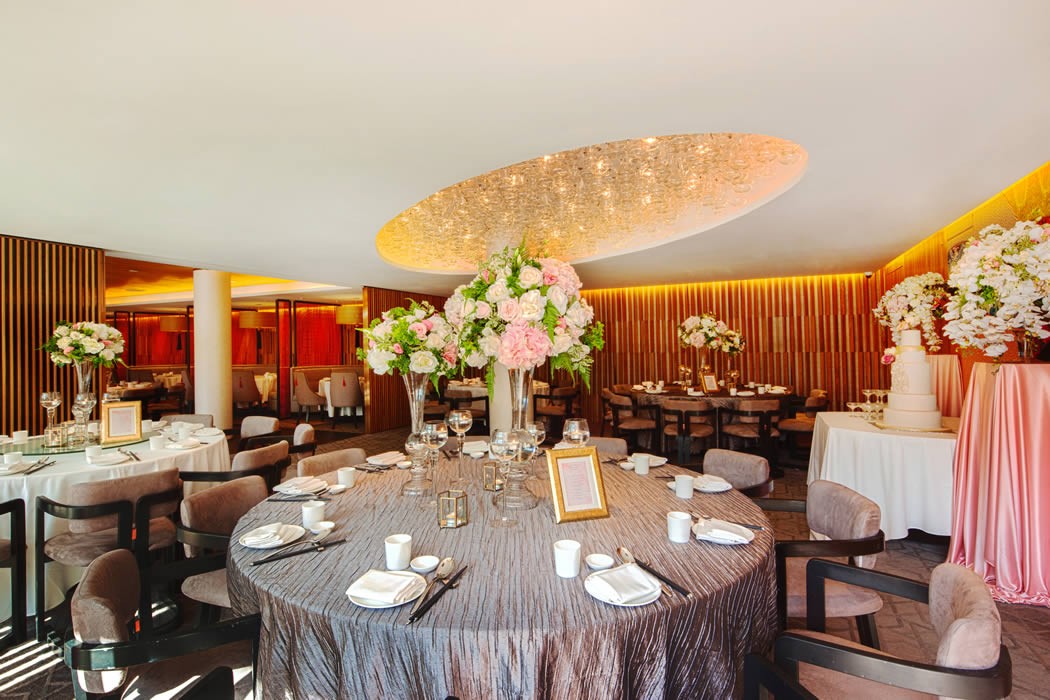 Photo: Yan
For Cantonese comforts in elevated style, Yàn's six sumptuous set menus (from $88++ per pax) have you covered. If you like your yusheng with a higher fish-to-veggies ratio (and who doesn't?), their Abalone & Salmon with Gold Foil Lo Hei in 'Shun De' Style features generous handfuls of fresh salmon and braised abalone blanketing sweet potato shreds.
Their roasts will have you feasting like royalty too, with the likes of Roasted Duck Marinated with Mandarin Peel and Signature Roast Crispy Suckling Pig to pick from. And besides the usual ee-fu noodles, they're giving longevity a local twist with Mee Pok Noodles, topped with wok-fried seafood.
Yàn is located at 1 Saint Andrew's Road, #05-02 National Gallery Singapore, Singapore 178957, p. +65 6384 5585. The Lunar New Year set menus are available between Jan 1 and Feb 15, 2022, from $88++ to $268++ per pax.
7. Yun Nans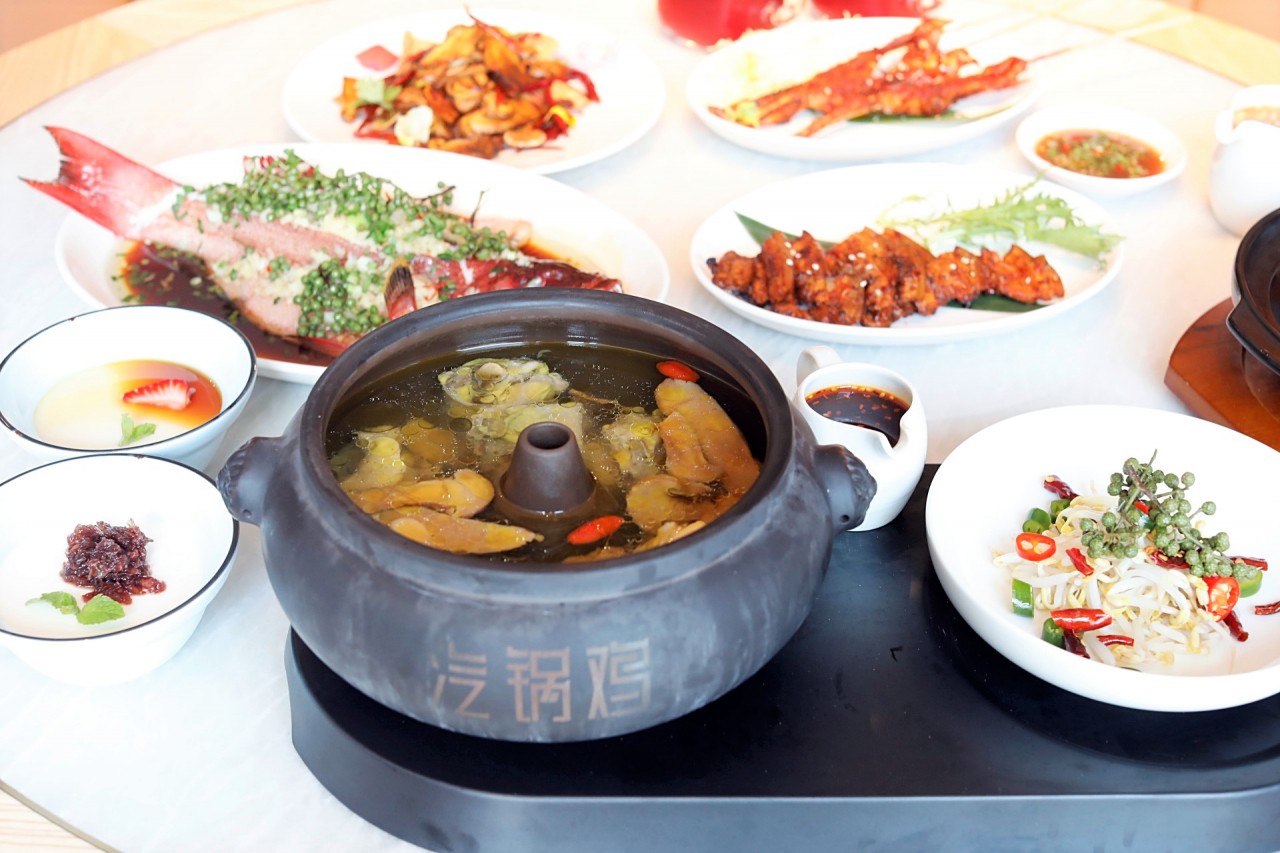 Photo: Daniel Food Dairy
The Prosperity Treasure Hot Pot (starting from S$168 for six people) at this popular Chinese Highland restaurant is a hale and hearty affair cooked and presented in an earthen pot imported from its eponymous province.
The soup base comprises aged hen, duck and pork bones, as well as dry-cured ham, all of which are steeped for six hours to yield a fragrant, full-bodied broth. Premium ingredients then go into the hotpot, including Yunnan wheat pumpkin, pig skin, sea cucumber and abalone.
This is just one of many unique traditional Yunnan Lunar New Year offerings, which include stewed chicken with lemongrass, braised pork ribs with Yunnan mushrooms, and braised seafood bisque with fish maw. They are all part of Yun Nan's eight Chinese New Year menus priced from S$268. Available from now until February 8.
8. Madam Fan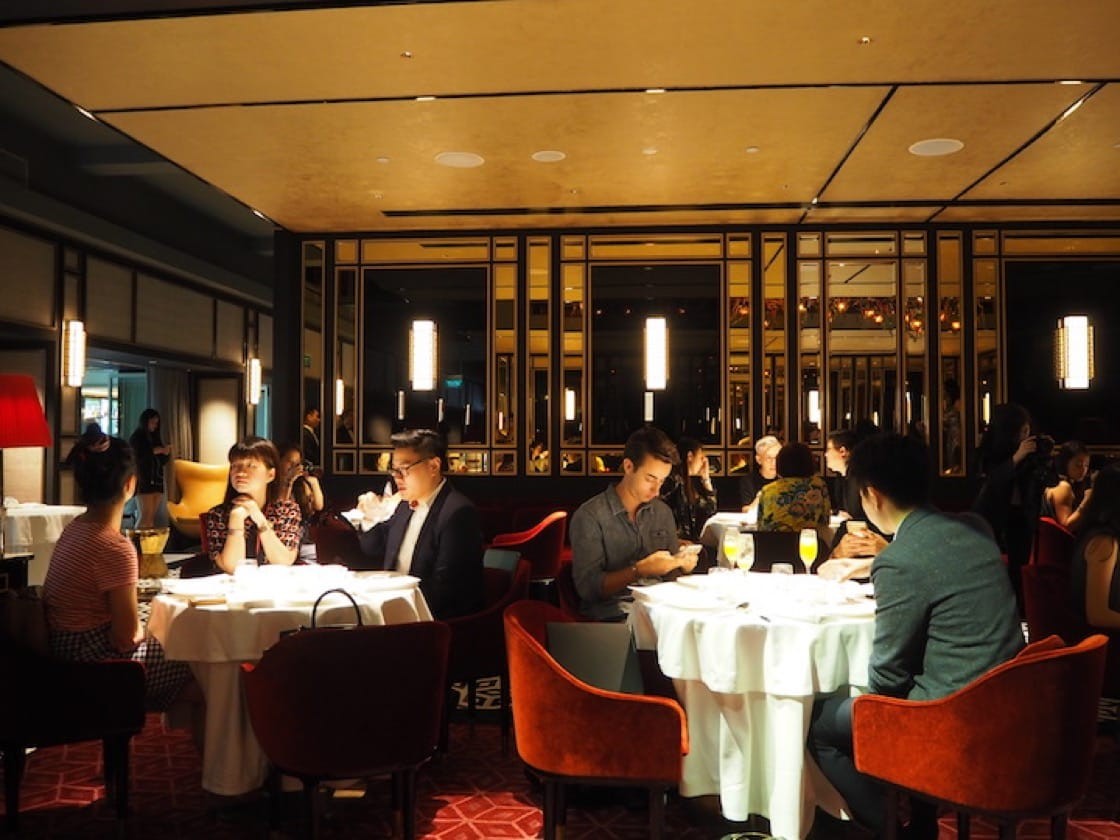 Photo: MICHELIN Guide
A fabulous spot for indulging in a bit of Art Deco glamour, complete with chanteuse belting out vintage-style reworks of jazz, swing, pop and doo-wop hits from a dimly lit stage.
Set menus are available for a minimum of two (S$138 per person), so you can come for a special treat with your paramour or clan and enjoy an Abundant Eight Treasures yusheng that lives up to its name with lobster, geoduck, sea urchin, abalone, scallop, salmon and ikura, all topped with gold flakes. Also part of the set are braised six-head truffle abalone, charcoal-grilled wagyu, and braised kind prawn cheese vermicelli. Available until February 8.
9. Lai Po Heen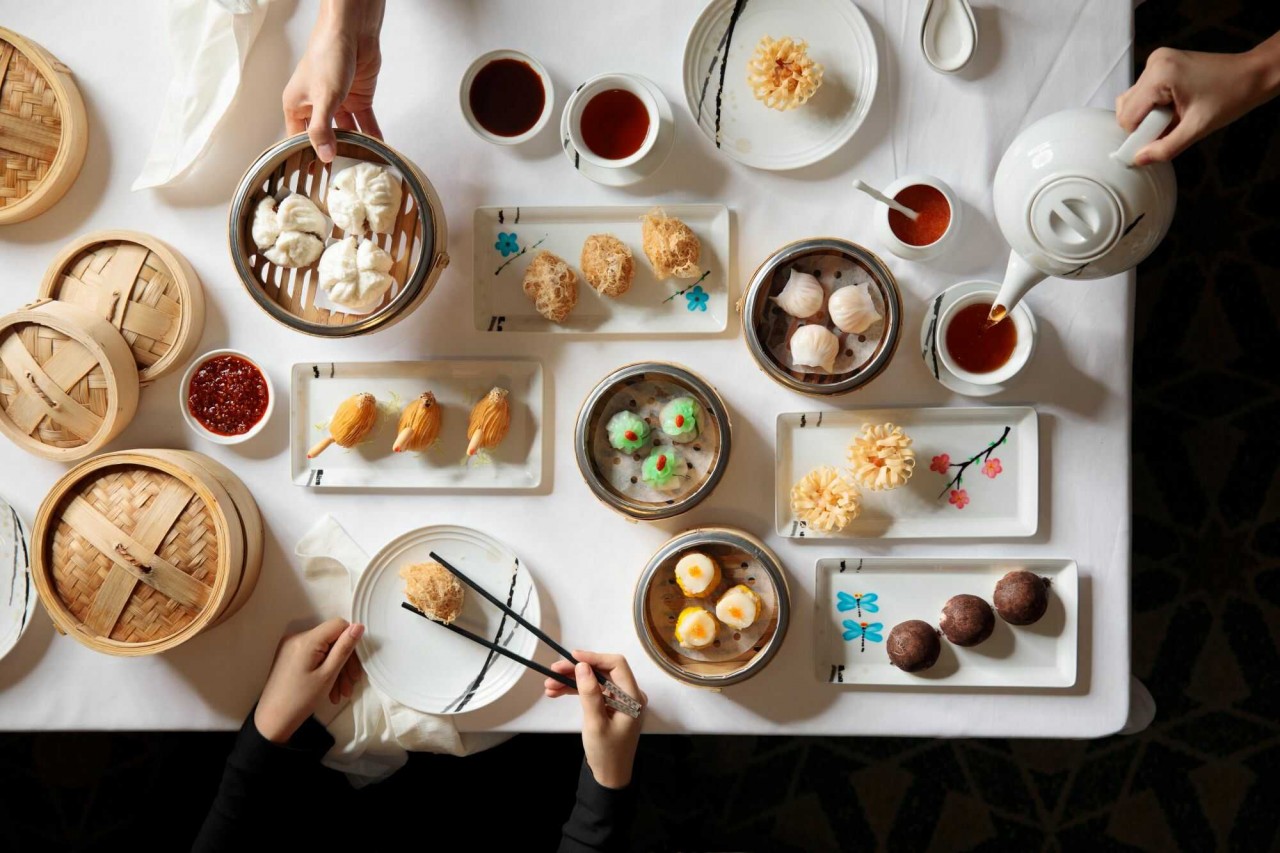 Photo: Tatler Asia
Specializing in classic Cantonese delicacies and dim sum specialties, Lai Po Heen is inspired by the great ancestral homes of 19th Century Chinese tycoons. The décor is simply stunning with high ceilings, ornate chandeliers, and beautiful parquet flooring.
Guests can watch as our illustrious chefs showcase their skills in an open kitchen, effortlessly preparing signature delights such as black pepper beef tenderloin and handmade dim sum.
Decorated in rich white and gold tones, and adorned with ornate chandeliers and Oriental artwork, our seven private dining rooms offer an exclusive ambience for private gatherings.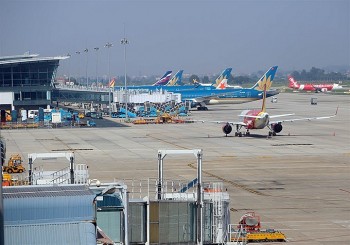 National
Vietnam News Today (May 20): Vietnam eyes 15-day visa exemption from Russia; Vietnam tops medal tally, exceeding gold medal target at SEA Games 31; HCM City, Cuba bolster co-operation in diplomacy, youth and cultural exchanges; Various activities held to mark President Ho Chi Minh's birthday.