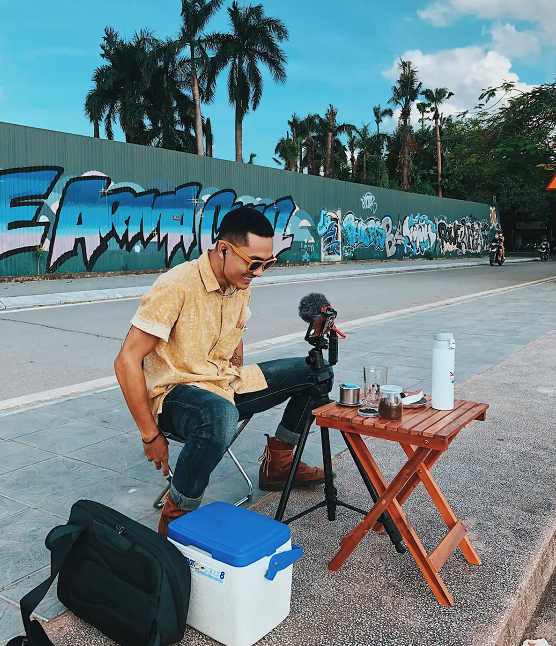 Le Hoang prepares for an online Vietnamese coffee making class. (Photo courtersy of Hoang)
Le Hoang, 27, has three years' experience working as a tour guide to foreigners. Like many of his colleagues, he has been unemployed since March due to the Covid-19 pandemic.
"I was bored at home and I tried to find a new way to pursue my career passion. After doing some online research, I learned about Airbnb's new online experience platform, where tour guides can offer services that bring value to audiences," VN Express quoted Hoang. "Since I love and often learn about coffee, I decided to create online coffee making classes for foreigners."
With the desire to bring the beauty of Vietnamese landscapes to international audiences and show people that they can make coffee anywhere, Hoang headed out to prepare for his online classes, bringing with him a phone, tripod, noise-canceling microphone, coffee beans, coffee filter (phin in Vietnamese), cup, condensed milk, a small folding chair and a table.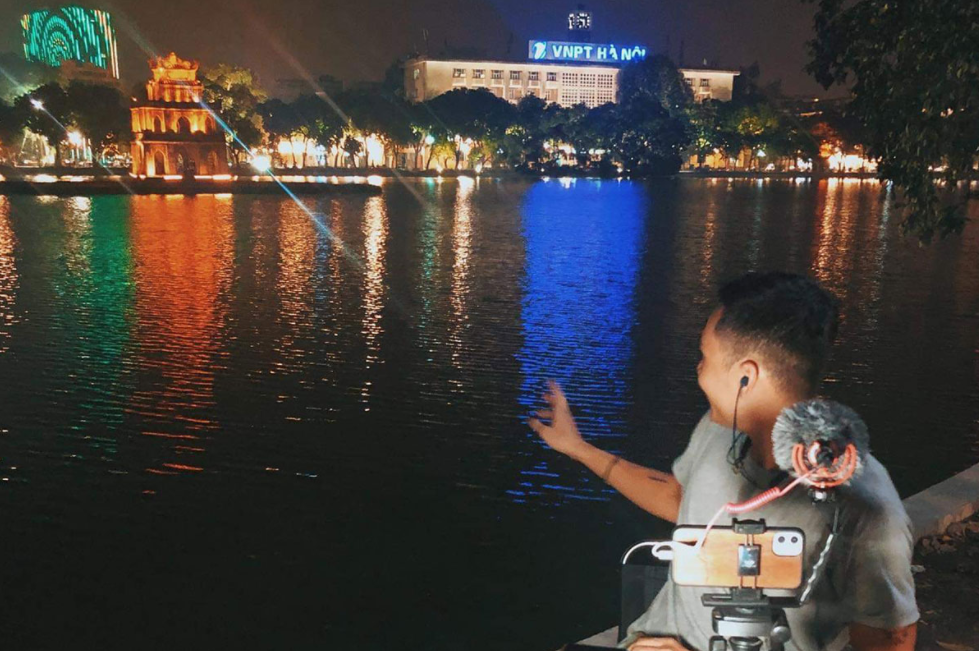 Hoang shows guests a corner of Hanoi's iconic Hoan Kiem Lake. (Photo courtesy of Hoang)
"Over the last 5 years, I have been a local guide and welcomed thousands of guests to my tours all over the country and received countless compliments for my hospitality and service. Now I bring my service and our coffee to you with this online experience. I was born and raised in Hanoi City, the heart of Coffee Culture in Vietnam. So I love coffee by default. My dad taught me how to brew coffee when I was 6 and since then, never stop brewing. Becoming a guide helped me a lot in improving my coffee brewing skills. I got to know more about the culture and got tips anywhere in Vietnam, from other coffee lovers," Hoang wrote on his own blog.
Hoang's class can be booked through Airbnb for 240 VND (10 USD) per class. According to his Airbnb site, Hoang can host private groups of any size, up to 30 guests. Private group rates start at $90. He also organizes bigger-sized class for team-building purposes.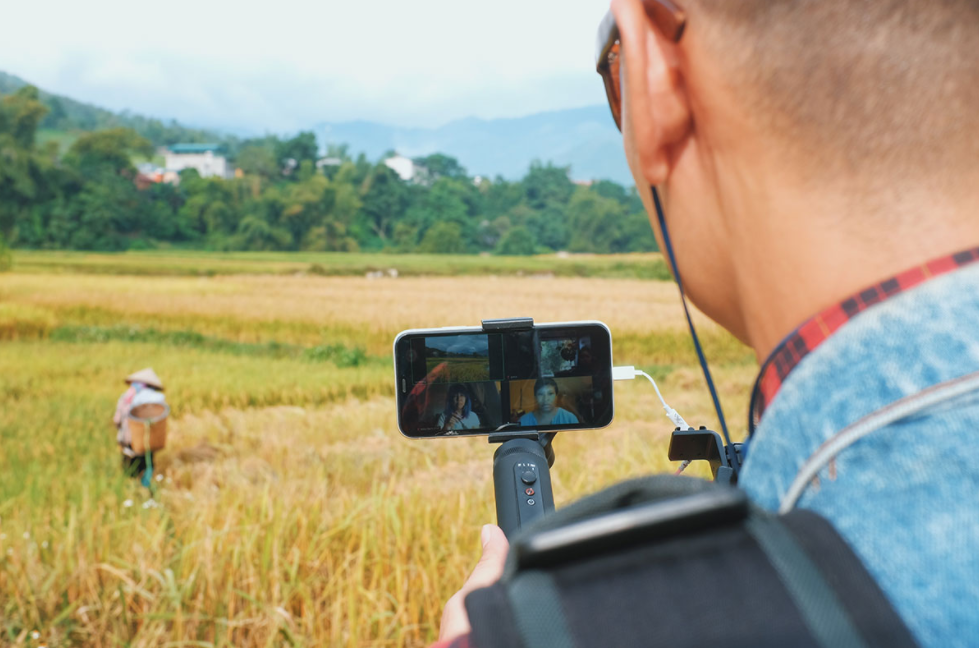 Hoang walks around to show guests the landscape of northern Yen Bai Province. (Photo courtesy of Hoang)
For special cases, he would incorporate an additional 30 minutes of sightseeing. Participants can choose the destination they want, or let Hoang pick the location. In Hanoi, Hoang typically selects spots like the Hoan Kiem (Sword) Lake, the West Lake, and the Old Quarter. Occasionally, participants can watch Hoang make coffee in tourism hotspots like Da Nang City and Hoi An ancient town in the central region or Mu Cang Chai District in northern Yen Bai Province.
To date, Hoang has received more than 100 bookings. Initially, he only had individual participants. Gradually, he changed the ad content to attract groups, the larger, the more discounts. He said sometimes there are groups of up to 25 people booking a class. Hoang's classes on Airbnb have received many positive reviews, currently hitting 4.98 out of 5 stars. Michael, a tourist, wrote that Hoang spoke English very clearly and it was easy to understand, adding the tour guide not only shared a lot of information about Vietnamese coffee but also local culture and lifestyle. Michael also enjoyed the experience of chatting while making coffee.
"I will show you how different our coffee is compared to the rest. How it combines with our special filter to make a perfect pair," Hoang said in his blog, "The most fascinating part of the coffee making is "the waiting time", which we will experience what it's like to be in a Vietnamese Coffeeshop. And of course, admire the view of Vietnam".
Valerie Mai