CNN names Hanoi coffee one of top 10 best coffees worldwide
The US-based prestigious news outlet CNN has recently listed Hanoi coffee among the 10 best coffees in the world, together with famous ones of Wellington, Melbourne, London, Singapore.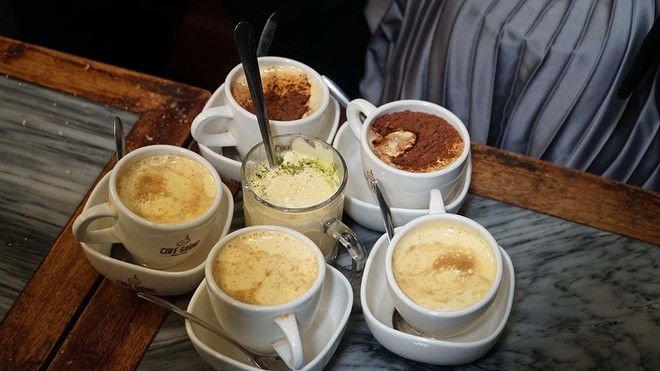 There is a wide range of options when it comes to coffee in Vietnam (Photo: Thanh Nien)
According to CNN, Vietnam – one of the biggest producers of coffee in the world, has coffee runs deep in the DNA of residents. Coffee houses are ubiquitous across the country, and " if you're in the capital, Hanoi, you don't have to go far for a fantastic cup".
Coffee in Hanoi is brewed in a traditional filter, dripping into a single cup below, producing a thick, intense brew that is sipped black or enjoyed with the traditional sweetened condensed milk. It's something the Vietnamese became accustomed to when fresh milk was in short supply.
CNN also suggests some popular options, including egg coffee, black coffee, milk coffee, coconut coffee.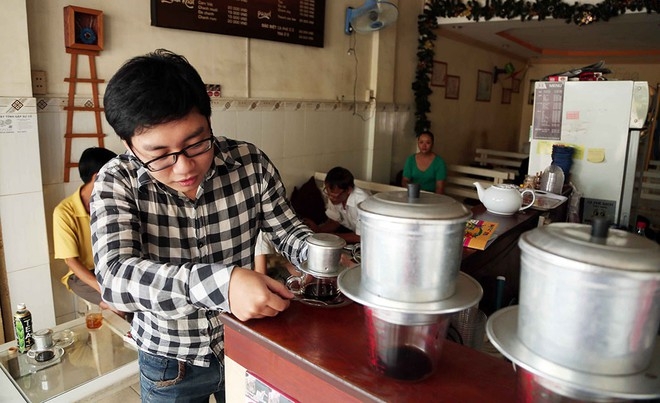 Coffee in Hanoi is brewed in a traditional filter (Photo: Thanh Nien)
Along with Vietnam, the article also speak highly of coffees in other countries. For example, coffee in Wellington, New Zealand is described as "having a very high standard no matter where they are severed".
The author also expresses exclamation like "The coffee culture in Melbourne is just incredible" to talk about coffee in Melbourne, Australia. " Coffee is such an integral part of the Melbourne lifestyle that the city even hosts an annual coffee expo".
Besides, coffees in London, Iceland, Rome, Singapore, Seattle, Austria, Nigeria, are the remaining 7 countries with the best coffee on the list.