Tours to Son Doong, world's largest cave in Vietnam fully booked this year
The exclusive adventure tours taking visitors to Son Doong, the world's largest cave in the central Quang Binh province, are fully booked throughout this year, said Nguyen Chau A, Director of Tourist Company Oxalis Adventure Tours.
Son Doong Cave is among the world's nine greatest adventures Photo: Lonelyplanet
The exclusive adventure tours taking visitors to Son Doong, the world's largest cave in the central Quang Binh province, are fully booked throughout this year, said Nguyen Chau A, Director of Tourist Company Oxalis Adventure Tours.
According to details given by Chau A, 1,000 visitors have signed up to participate in tours throughout the year, with only five registering for tours in August before the rainy season starts in Quang Binh province and trips are unable to run.
With Son Doong cave renowned for its difficult obstacles and challenges, tours are not a pleasure trip or vacation but consist of an exploration trip that requires guests to display determination along with physical and mental abilities, stressed Chau A.
Each year the province permits a maximum of 1,000 visitors to enter Son Doong cave, with each tour consisting of a maximum of 10 visitors who explore 30km over the course of four days and three nights.
About Son Doong cave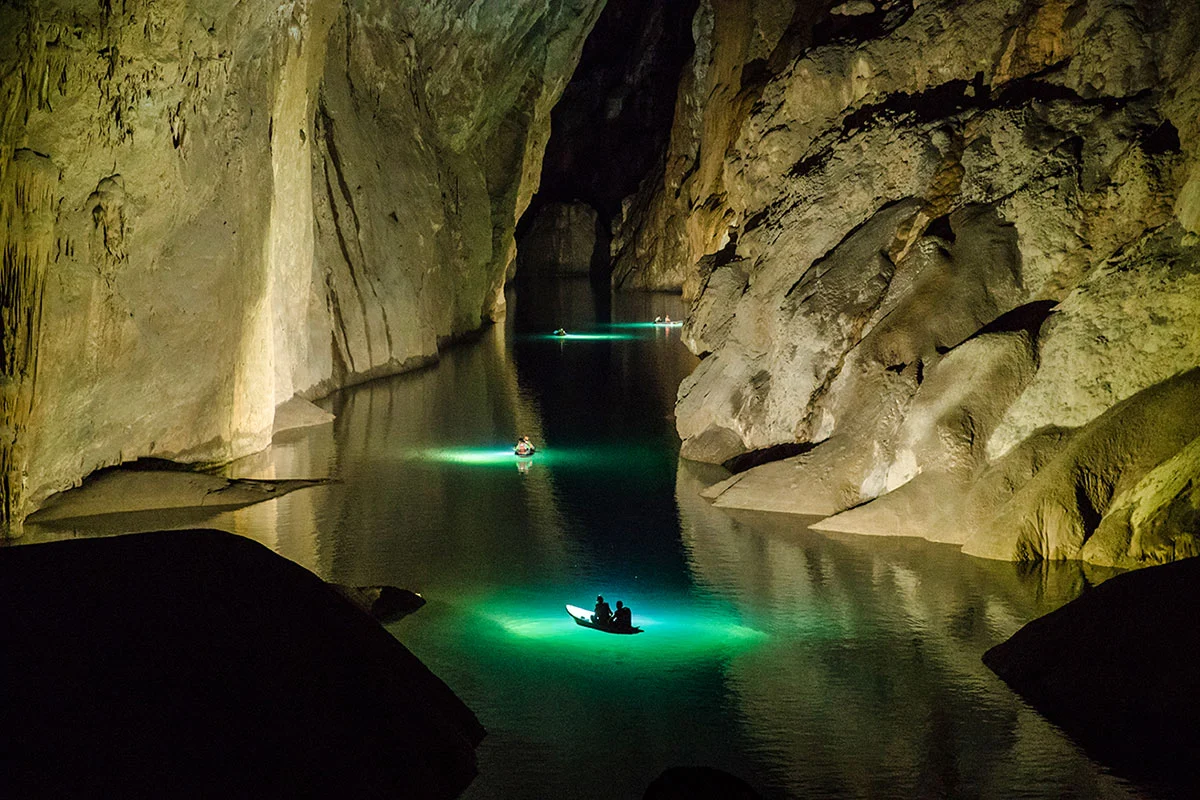 Photo: Oxalisadventure
Hang Son Doong, the largest cave in the world, is located right in the heart of Phong Nha-Ke Bang National Park in the Quang Binh province of Vietnam. It was formed during the Cambrian-Permian geological eras, putting it at a date between 400–450 million years old. No words can do justice to the size of this UNESCO-protected cave—it stretches for over three miles (five kilometers), and it reaches heights of 650 feet (200 meters). The main cavern is large enough to house an entire New York City block.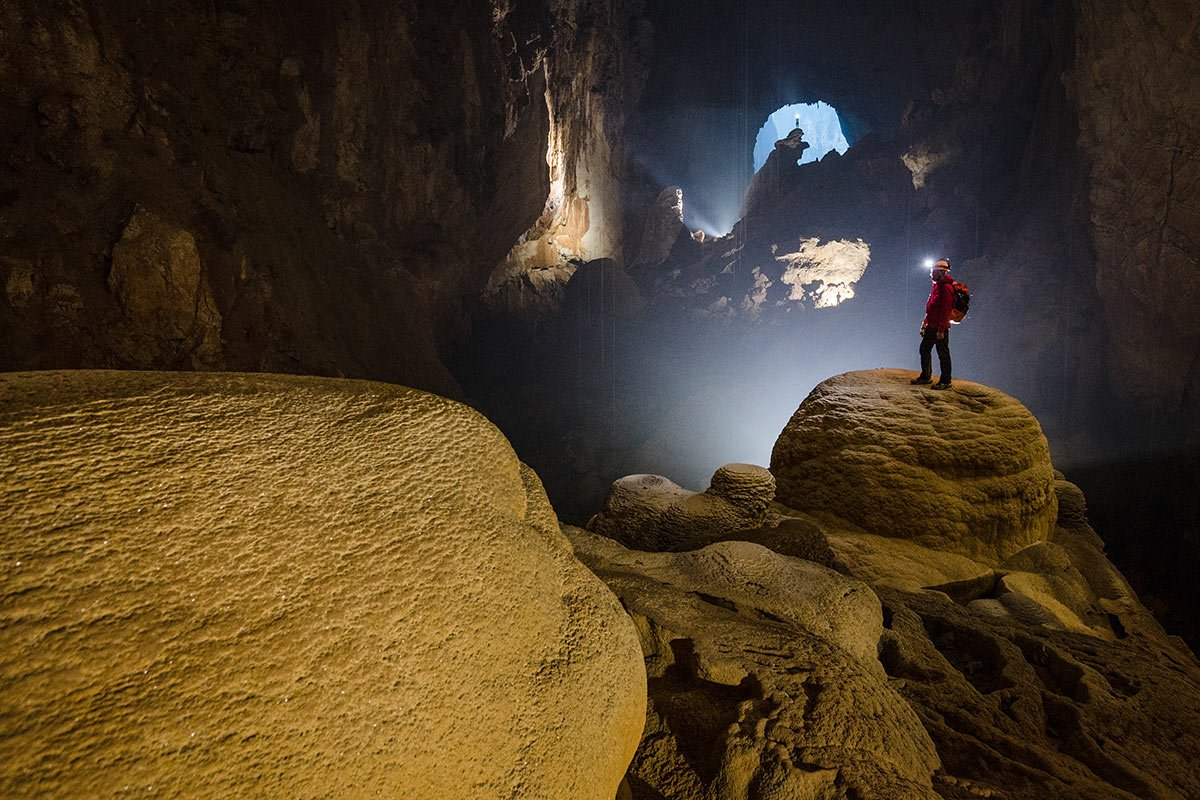 Photo: Oxalisadventure
What's even more amazing is that the ecosystem created within the cave has its own weather system and creates its own clouds. Inside, you will find the largest stalagmite known to man, hanging at 262 feet tall (80 meters), and fossils dating back millions of years. Collapsed ceilings have created openings known as dolines, and this has allowed foliage to grow inside the cave. You will come across jungles and rivers enveloped by misty clouds, and microorganisms thriving in the darkness. It is a whole other world, devoid of much human interaction. You will be walking into an image of Earth as it was hundreds of millions of years ago. Think of it like A Journey to the Center of the Earth by Jules Verne. Maybe you will find dinosaurs inside, Theculturetrip reported.
Discovery
Son Doong was first discovered in 1990, thanks to a local by the name of Ho Khanh who loves trekking the jungles of the national park in search of food and timber to earn a modest income. He saw an opening, and when he peered inside, he saw clouds and heard the soft gurgle of a river inside. He was apprehensive to investigate further, so he went home. Then he forgot where he found it.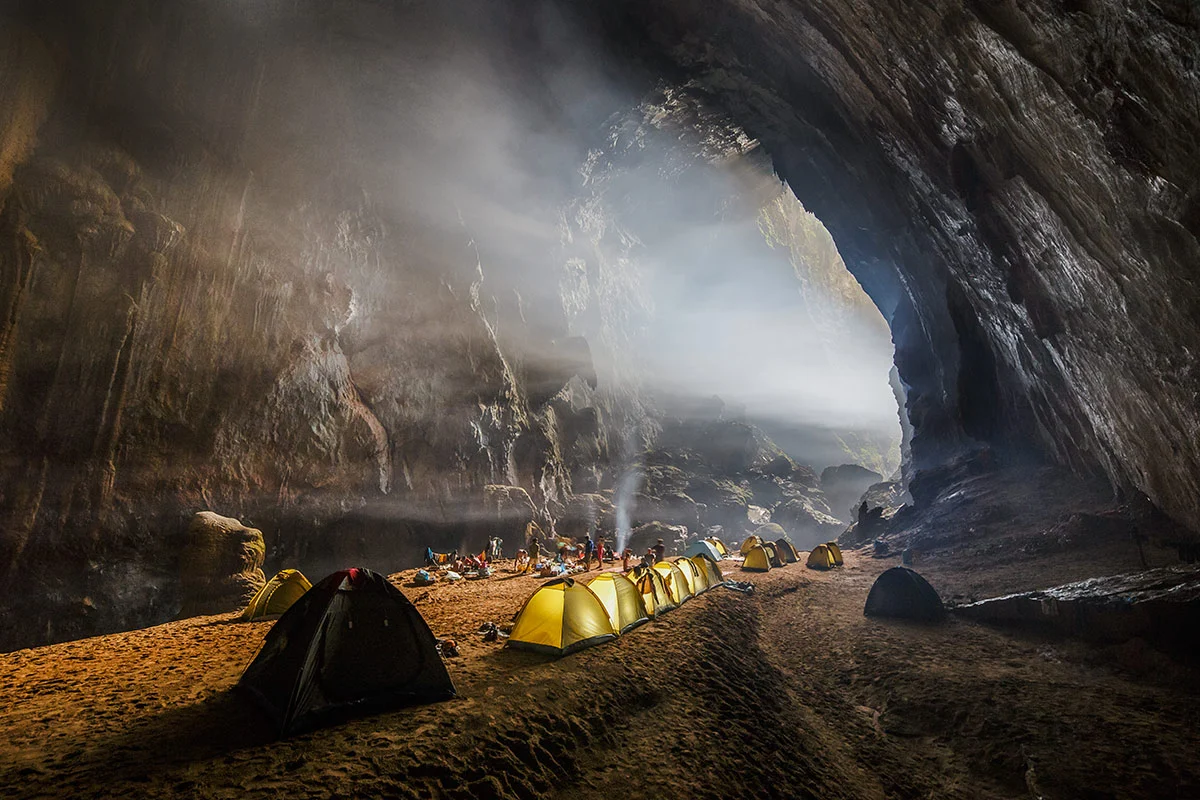 Photo: Oxalisadventure
It was then found again years later in 2008, by Ho Khanh again. He took note of the path, and subsequently led Howard and Deb Limbert of the British Cave Association to the cave for the first expedition. In 2013, the cave was opened to the public. Expeditions are allowed only through one company, Oxalis, which has a legal permit to run tours. They run an exclusive five-day expedition that is not for the faint of heart. A tour costs 3000 USD, but it is money well spent. Remember, the cave is mostly used for scientific research, and more people have stood on the summit of Mount Everest than witnessed the surreal beauty inside this cave.
Unfortunately, you need to be extremely fit and patient, as there is a waiting list of about two years. The government only releases around 300–500 permits yearly, and it will take time to get yours.
The tour
To reach Hang Son Doong, you need to pass through the only village located inside the Phong Nha Ke-Bang National Park. The Ban Doong ethnic minority village is only accessible by foot, as it is surrounded by dense jungles. The village is home to less than 40 people, and their hardships have been alleviated by the discovery of the cave and the subsequent conservation partnership with Oxalis. Exploring this village and interacting with the locals is also an exciting part of the journey, as there is a lot you can learn. The village offers a view of a way of life that has been unchanged for centuries.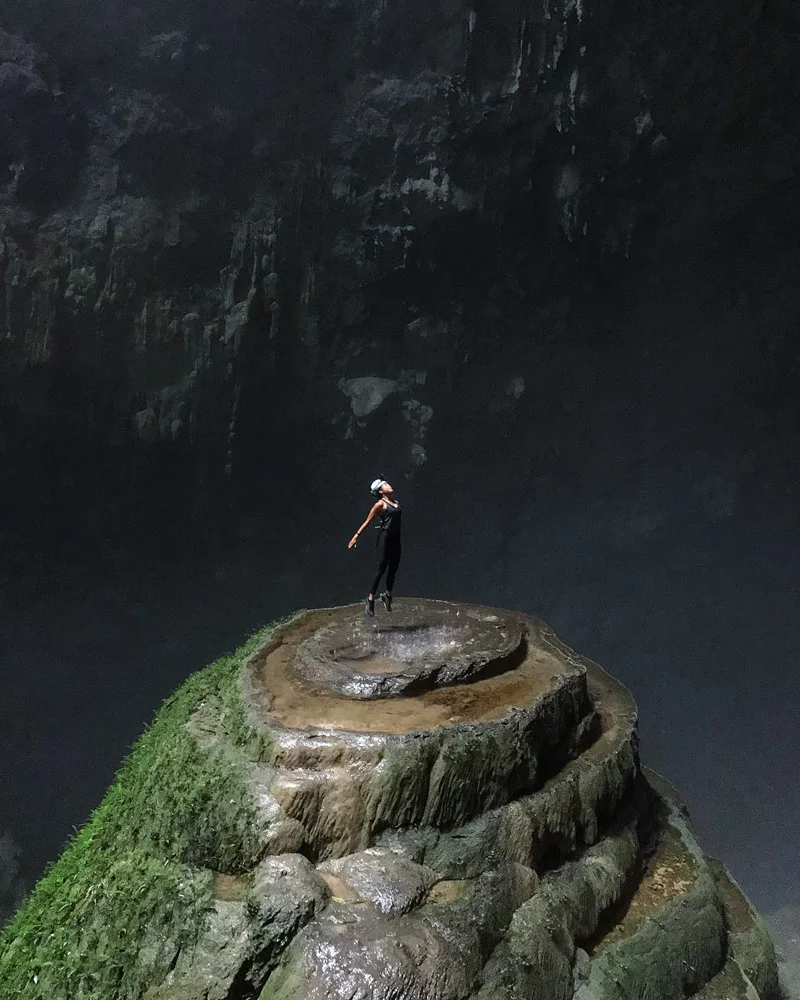 Photo: Oxalisadventure
Then you will continue on your journey to Hang Son Doong, and it is not easy. There will be two days of intense jungle trekking and river crossings in order to reach the entrance. Once inside, you will have to abseil, climb, crawl, and swim through underground rivers to complete your journey. Making it even more beautiful is that you will get to camp inside the cave, eat, take extraordinary photos, and laugh along with your crew. Hang En, the world's third-largest cave is also included in the tour.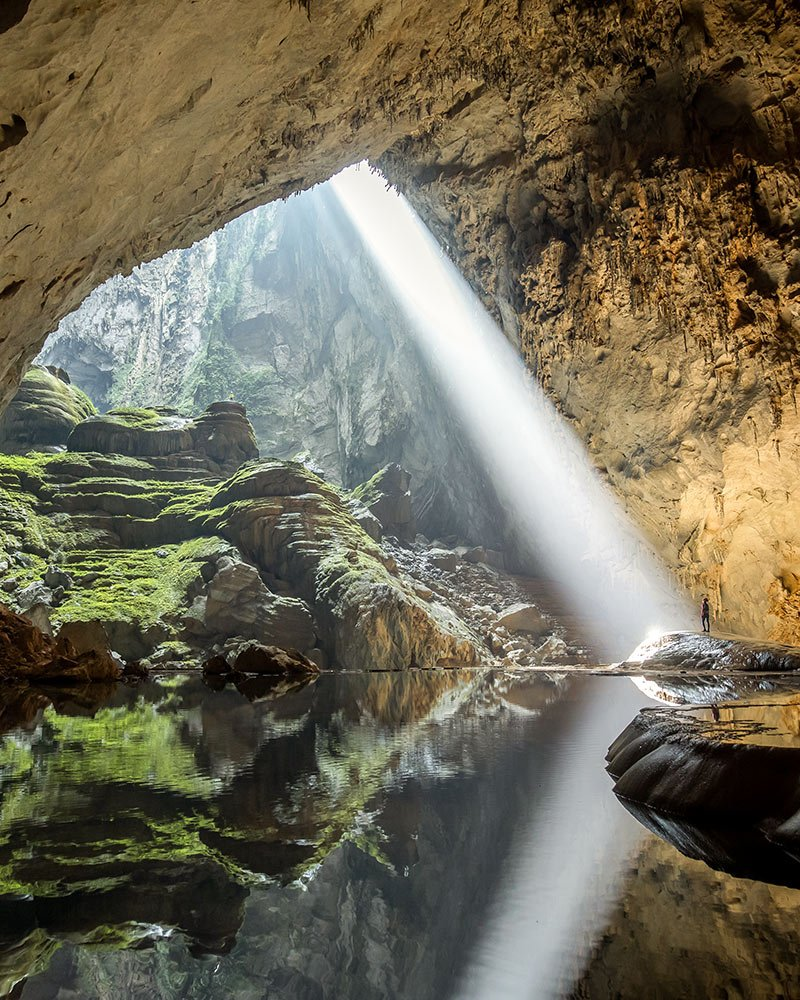 Photo: Oxalisadventure
Only 10 guests per departure are allowed, and each one is perfectly cared for. Your group will include two caving experts, three local guides, two chefs, two park rangers, and 20 porters that will help carry your belongings and other luggage such as tents. Everyone's safety is ensured, as is the preservation of the cave. Tours run once per week each year, between February and August.
Oxalis also offers expeditions to other caves such as Hang En, Tu Lan, and Hang Va. All of these are spectacular and visiting them is a once-in-a-lifetime opportunity. If there is ever a time in your life that you want to splurge, this should be it. Forget the fancy beach resorts you can find anywhere else in the world. Son Doong cave is unrivaled.
Five expensive travel experiences in Vietnam

Vietnam, with breath-taking natural beauty and friendly people, always captivates many tourists. Besides budget tourism experiences, Vietnam offers travelers with following costly ones.