Twenty books on Vietnam's sea, island sovereignty debut
A collection of 20 books on Vietnam's sea and island sovereignty has been released to the public.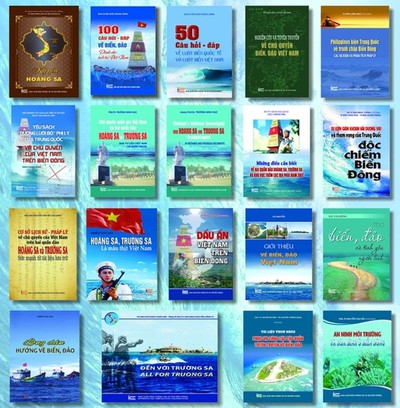 The collection of books on Vietnam's sea and island sovereignty (Photo courtesy of the publishing house)
Launched by the Information and Communications Publishing House, the books include studies, documents, legal and historical evidence affirming the sovereignty of Vietnam over the country's seas and islands, including the Hoang Sa (Paracel) and Truong Sa (Spratly) archipelagos.
The two archipelagos hold strategic locations, and the country's sovereignty over them is clearly reflected through historical documents.
Vietnam's territorial waters make around 1,000,000 km2, with over 3,000 km long coastline lines. Vietnam lies along the Indochinese Peninsula and circles the old southeastern part of the Asian continent with its back turned to the Eastern Sea (Pacific Ocean). These mountain and sea areas boast a diversity and richness in natural resources as well as minerals.
The East Sea borders Vietnam in the east and the south. Vietnamese people have long called this body of water the "East Sea" because it is east of the country. The Hoang Sa and Truong Sa archipelagos are at the centre of this sea, one of the busiest shipping lanes in the world./.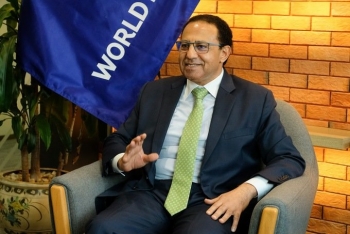 Economy
Vietnam's agriculture is transforming from quantity targets towards profit, environment and farmer income targets. Ahmed Eiweida, Vietnam Sector Leader for Sustainable Development (World Bank).