Two Vietnamese photographers' snapshots among int'l shortlists
Two spectacular aerial photos taken by Vietnamese photographers have made their way to the final round of the 2020 Sony World Photography Award. 
Two stunning photographs, namely "Washing harvested water lilies in Long An" by Pham Huy Trung and "Tea Drying" by Tran Tuan were shortlisted to the 14 finalists in the travel category of the Open Competition. Other 9 categories, which include, architecture, culture, landscapes, etc, were published on April 15. Ten winners of each category will be announced on June 9 this year.
The "Washing harvested water lilies in Long An" taken with a bird-eye view, captures five women in conical hats washing water lilies after harvesting them in the Southern province of Long An Vietnam. The bunches of water lilies form the letter "S" resembling a strip of land of Vietnam.
Water lilies are used for decoration and making tea in east and southeast Asia. Their stalks are edible and can be eaten raw with fermented paste or braised sauce as dips, or cooked in a sour soup or hotpot, according to VNE.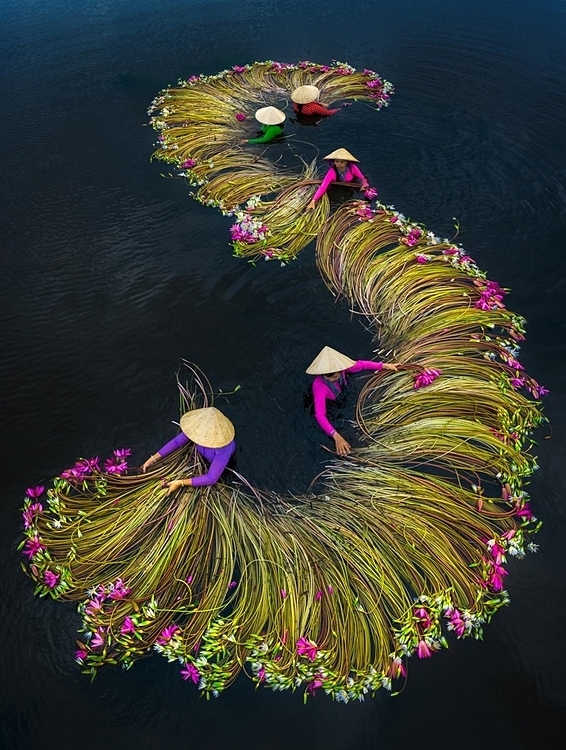 "Washing harvested water lilies in Long An" by Pham Huy Trung (Photo: Pham Huy Trung)
Meanwhile, the "Tea Drying" displays colorful patchworks of tea leaves dried under the sun in Moc Chau district, Son La province, Northern Vietnam. The photo also won first prize in the 2020 National Prize.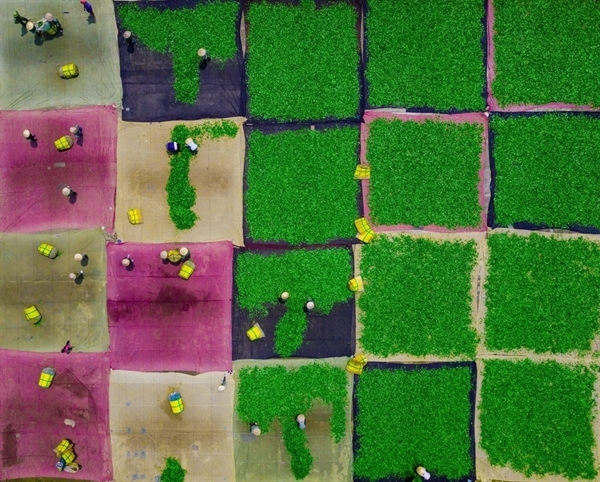 "Tea Drying" by Tran Tuan (Photo: Tran Tuan)
The 13th annual contest organized by World Photography Organization has attracted more than 345,000 works from 203 countries and territories.
Each winner will receive the latest digital imaging equipment from Sony to develop their vision and will go on to compete for the prestigious Open Photographer of the Year title and a $5,000 reward, VNE reported.
Besides "Washing harvested water lilies in Long An" and "Tea Drying", other stunning photos taken by photographers from China, Australia, Indonesia, Germany, Canada, the UK, etc., are also included in the final list.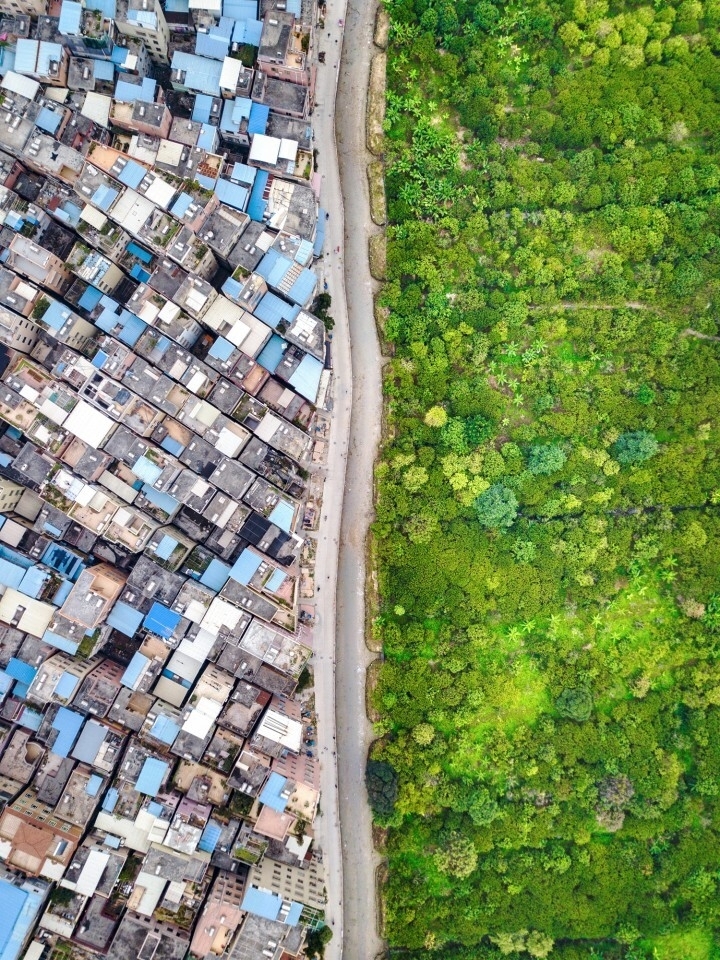 The road separating a populous village and a forest sanctuary in Guangzhou, China. The photo taken by Chinese photographer Wen Lu was shortlisted into the final round of the Architecture category (Photo: Wen Lu)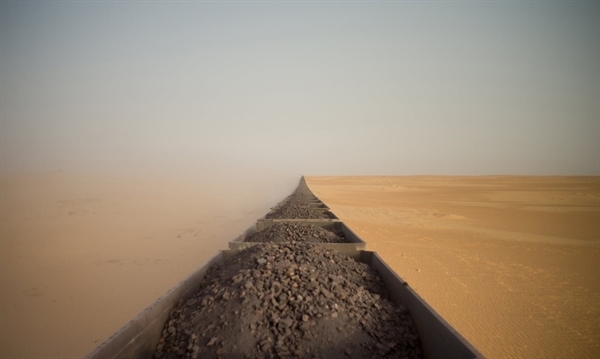 Australian photographer Adrian Guerin has won the first prize of Single photo in the Tourism category (Photo: Adrian Guerin)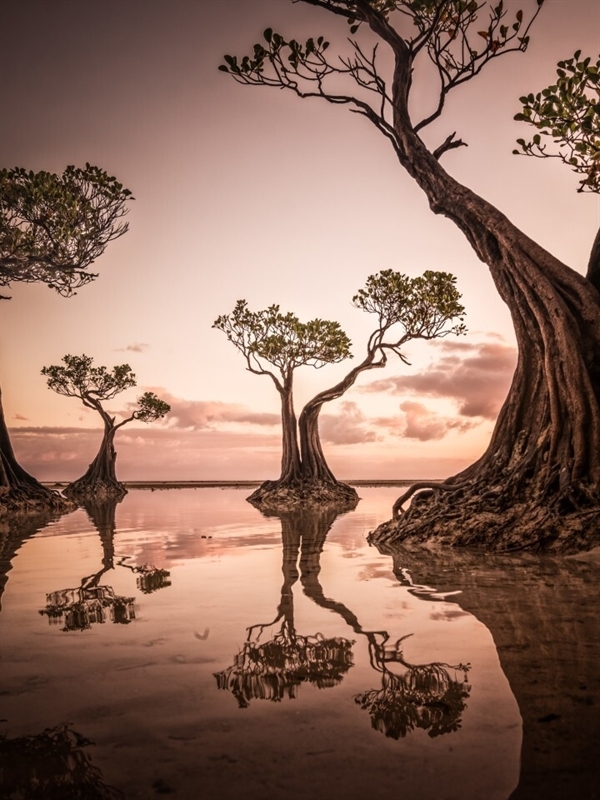 Hsiang Hui Wong's work is one finalist of the Landscape category. In the photo are Walakiri trees reflecting themselves in the water in Sumba island, Indonesia. (photo: Hsiang Hui Wong)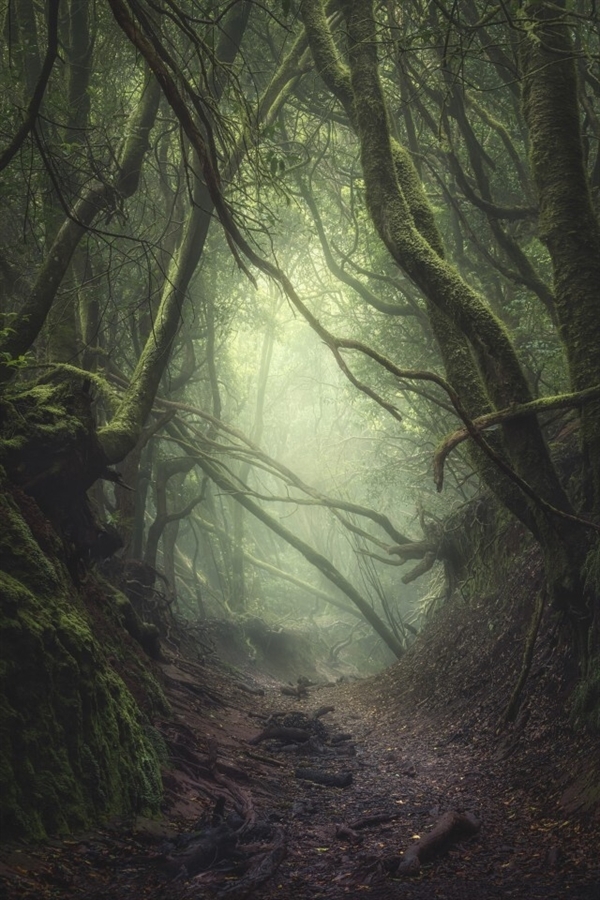 German photographer Kai Hornung has one shot in the final round of the Landscape category. The photo captures the path leading onto an old forest in the Anaga forest, Tenerife, Spain. (Photo: Kai Hornung)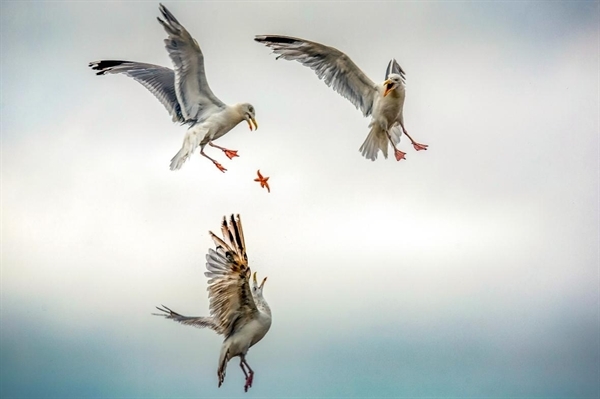 Seagulls fight for a starfish in La Baule beach, France. The photo taken by Caroline Paux is one of the finalists in the Nature and Wildlife category. (Photo: Caroline Paux)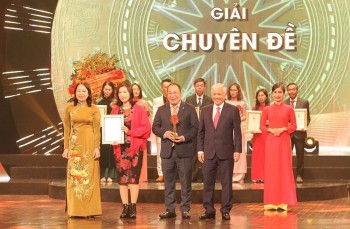 Overseas Vietnamese
VietnamTimes (Viet Nam Union of Friendship Organizations) is a reliable address for overseas Vietnamese to quickly and objectively update political, economic, cultural, and social news. The agency has created a helpful forum and connection between expatriates and the motherland.