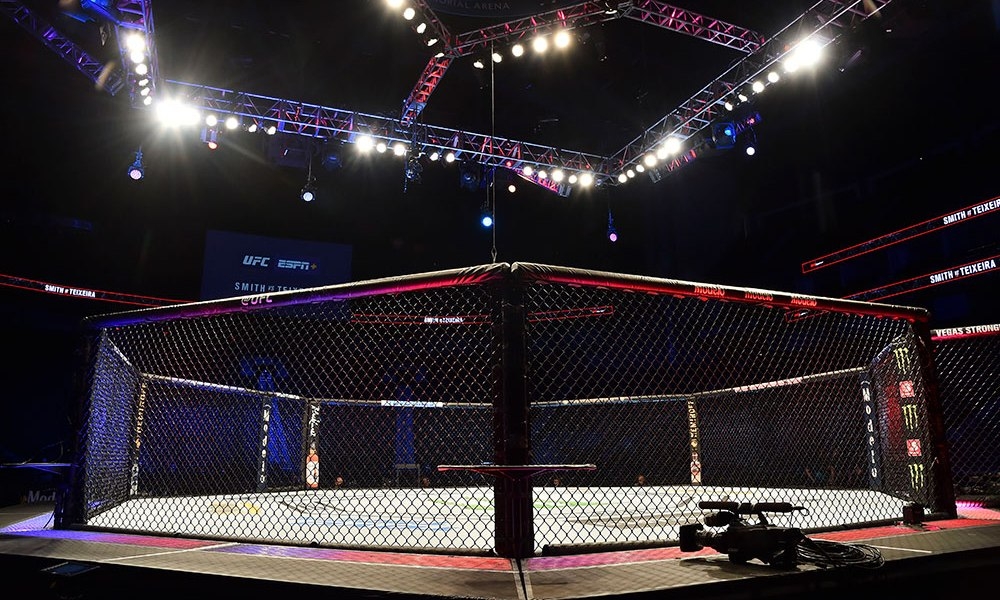 (Photo: For The Win)
There are few fighters who have had to experience anything approaching the circumstances facing Walt Harris and Alistair Overeem heading into their UFC Fight Night heavyweight main event from Jacksonville.
Originally scheduled for November, the bout was pushed back when Harris' stepdaughter, Aniah Blanchard, was the victim of a kidnapping and murder. Then, their April 11 pairing was delayed by the coronavirus pandemic. But when the two men finally stepped into the Octagon on Saturday, they put on a wild brawl for two rounds before Overeem was able to score the TKO victory.
Harris (13-8) looked to be on his way to a stoppage win in Round 1, blitzing Overeem (46-18) and dropping him with a huge flurry followed by heavy ground-and-pound work on the floor. Overeem managed to hang on and worked his way back to standing only to be hurt by the heavy shots of Harris again. As Harris flurried for the finish, he made a mistake that may have ultimately been his undoing, throwing a front kick to the face that left him off balance and allowed Overeem to claim top position on the ground.
Overeem worked from top position and wore Harris down over the final minutes of the opening frame. Harris looked to have run out of gas as he walked back to his corner while Overeem's trainer encouraged him to look to put the fight back on the floor.
Overeem would not need the takedown, however, as he followed up a low kick with a head kick that landed clean and put Harris on the canvas. With Harris covering up and taking punch after punch from the former Strikeforce champion, referee Dan Miragliotta stepped in to end the fight at the 3:00 mark of Round 2.
Following his victory, Overeem -- who turned 40 just 10 minutes after his victory -- stopped short of calling for a title shot, though stated he was hoping for one last shot at the belt in the future.
"Let's look at the rankings and fight again later this year," Overeem said. "We're going to see if there's maybe one more shot at the title."
CBS Sports was with you all evening bringing you results and analysis from UFC Fight Night in Jacksonville on Saturday. You can see all the highlights and recaps of the nights action below, CBSS sport reported.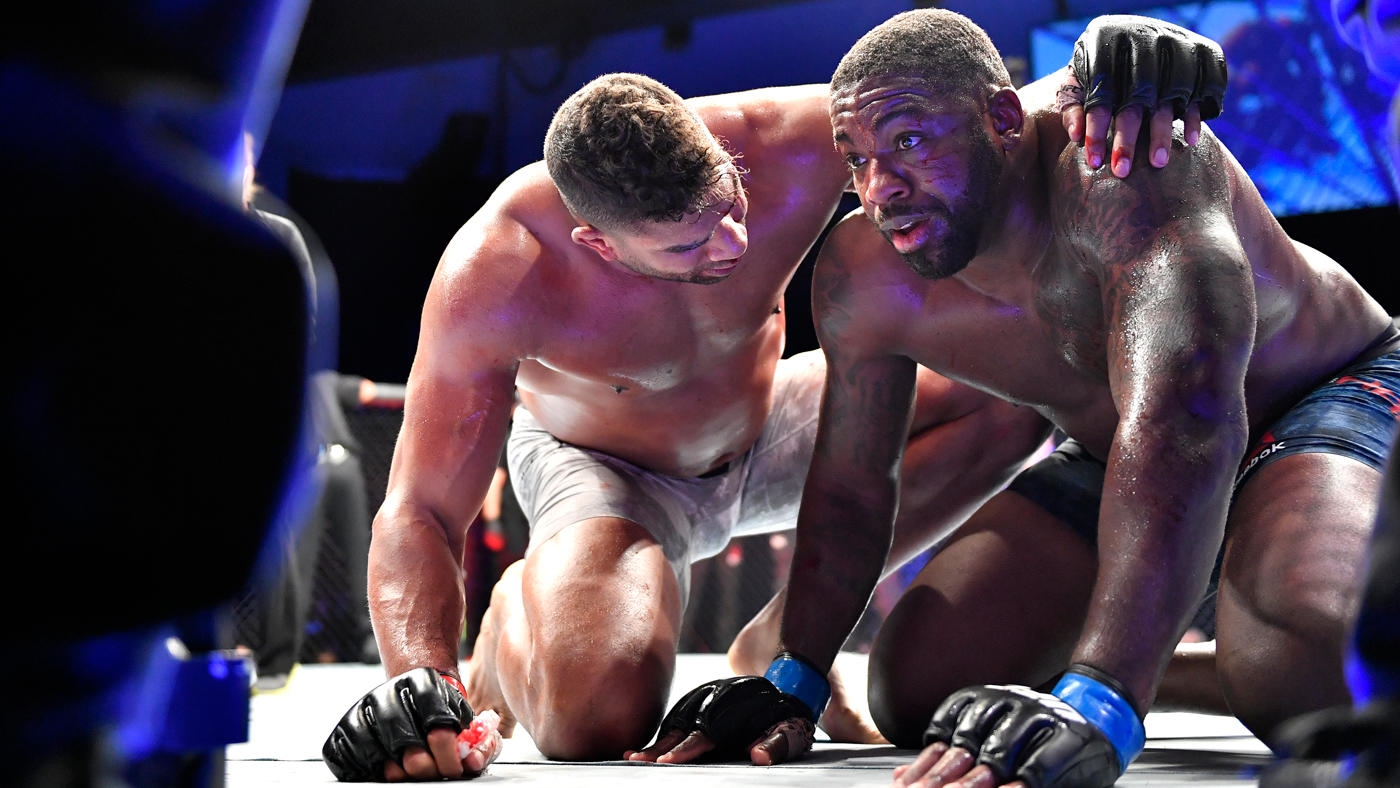 (Photo: CBS Sports)
UFC

returns with another live event from Jacksonville, Florida, on Saturday night, the third UFC major card in the last seven days. Heavyweights Alistair Overeem and Walt Harris will meet in the Fight Night main event, and the show will be free to watch on ESPN, with no ESPN+ subscription needed.

Fights begins at 6:00 p.m ET with the preliminary card on ESPN, and continue with the main card at 9:00 p.m. ET. You can stream the action via Watch ESPN, or on a mobile or smart device using the ESPN app. In all, there are 11 fights scheduled for Saturday, according to For The Win.
The full card rundown for UFC Fight Night: Overeem vs. Harris was reported by For The Win as below:
Heavyweight: Alistair Overeem vs. Walt Harris
Women's Strawweight: Claudia Gadelha vs. Angela Hill
Featherweight: Dan Ige vs. Edson Barboza
Middleweight: Eryk Anders vs. Krzysztof Jotko
Featherweight: Song Yadong vs. Marlon Vera
Prelims (6:00 p.m. ET, ESPN and ESPN+)
Welterweight: Matt Brown vs. Miguel Baeza
Middleweight: Anthony Hernandez vs. Kevin Holland
Featherweight: Giga Chikadze vs. Irwin Rivera
Featherweight: Darren Elkins vs. Nate Landwehr
Women's Flyweight: Cortney Casey vs. Mara Romero Borella
Heavyweight: Rodrigo Nascimento Ferreira vs. Don'Tale Mayes
Jasmine Le