Covid-19 may force 2020 Tokyo Olympic to be postponed
2020 Tokyo Olympic Games are going to be postponed amid the coronavirus pandemic, USA Today quoted Veteran International Olympic Committee member Dick Pound as saying.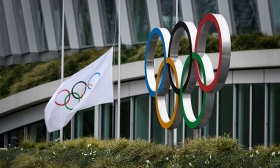 Illustrative photo.
"On the basis of the information the IOC has, the postponement has been decided," Pound said in a phone interview. "The parameters going forward have not been determined, but the games are not going to start on July 24, that much I know."
Pound, a Canadian who has been one of the most influential members of the IOC for decades, said the games will likely be moved to 2021, with the details to be worked out in the next four weeks. He said he expects the IOC to announce its next steps soon.
"It will come in stages," said Pound, 78, the longest-serving IOC member. "We will postpone this and begin to deal with all the ramifications of moving this, which are immense."
Neither the IOC nor the Tokyo 2020 organizing committee had announced a decision to postpone as of Monday afternoon.
When informed of Pound's comments and asked for an IOC response, spokesman Mark Adams said, "It is the right of every IOC member to interpret the decision of the IOC executive board which was announced (Sunday)."
In that announcement Sunday, IOC president Thomas Bach indicated, for the first time, that postponing the Tokyo Games would be a possibility.
There were many sport events across the world had been suspended or canceled because of the coronavirus, it became a question of which sports were on, not which were off.
The Tokyo Metropolitan Government reported its largest single-day number of cases of the new coronavirus on Monday night, logging 16 infections to take the capital's toll to 154.
Tokyo has now conducted a total of 3,359 tests for the novel coronavirus, known as COVID-19.
For many in Japan, remote work during coronavirus outbreak is not an option. 13% of employees in Japan telecommuting due to coronavirus.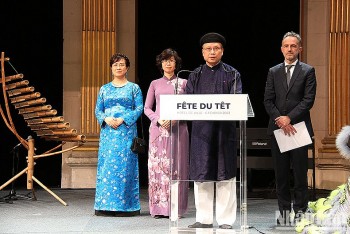 Friendship
Speaking at the celebration on the occasion of Lunar New Year for the overseas Vietnamese in France on February 6, Ambassador Extraordinary and Plenipotentiary of Vietnam in France Dinh Toan Thang emphasized that 2023 is an important milestone to promote the friendship and cooperation between Vietnam and France to the next level.