UK and Europe weather forecast latest, July 11: Heatwave heading this weekend
Mini heatwave is expected to hit the UK, meanwhile, thunderstorms shall batter Europe.
UK's weather forecast
UK long-range weather forecasts predict some warm and sunny weather for much of the country later in July. Here are the latest long-range weather forecasts, maps and charts, express.co.uk reported.
Both rain and sunshine has made an appearance so far in July, but many are longing for the hot weather the UK witnessed in June. And according to the latest long-range forecasts and weather maps, much of the UK will see some warm weather later this month.
From next week (Monday, July 13), much of the country will be seeing a pattern of warm, settled weather.
Netweather's long-range forecast states temperatures will be "above the seasonal average by day" through the early to middle part of next week, although any repeat of heatwave conditions appears "unlikely".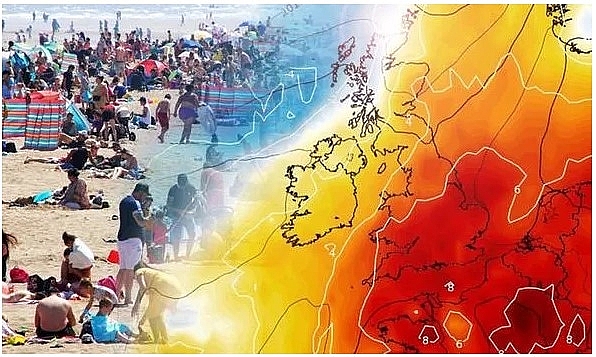 UK long-range forecast: Brits braced for summer sizzler as hot weather to return - MAPS (Image: GETTY - WXCHARTS)
The forecast reads: "High pressure will dominate the weather over much of the UK during the early to middle part of this week, and over England and Wales the weather will be predominantly dry and sunny, with temperatures above the seasonal average by day, but near average by night.
"It currently looks unlikely that this high pressure spell will bring any prolonged heatwaves, although a short-lived hot southerly or south-easterly incursion towards the very end of this anticyclonic spell is possible."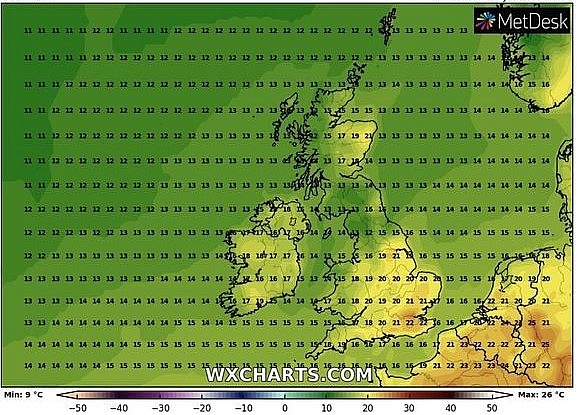 UK long-range forecast: On Monday, July 13, some parts of the UK are forecast to see highs of 22C (Image: WXCHARTS)
The Met Office forecasts some particularly warm weather for southern regions into the second half of next week.
The forecast for Wednesday, July 15 to Friday, July 24 reads: "Through the majority of this period, it will be mostly dry and settled for many areas, especially in the south of the UK.
"More unsettled conditions with spells of rain and strong winds may affect the north and northwest at times. "These unsettled conditions could spread to other parts of the UK later in this period, but widespread unsettled conditions are unlikely.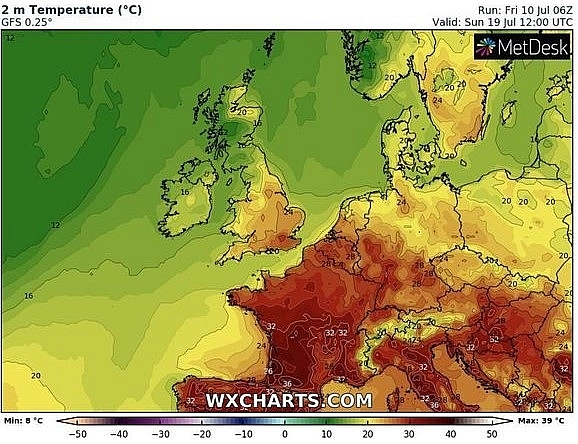 UK long-range forecast: Sunday, July 19 looks likely to be a warm day for much of the UK (Image: WXCHARTS)
"Temperatures are likely to be mostly around normal, although it may become warm for a time in the south and perhaps very warm in the southeast.
"Towards the end of the period, conditions may start to trend towards more generally settled weather for most areas, but with the possibility of the occasional bout of wetter weather."
According to WXCHARTS maps, which use data from MetDesk, many parts of the UK will see maximum temperatures above 20C next week.
On Monday, July 13, some parts of the UK are forecast to see highs of 22C.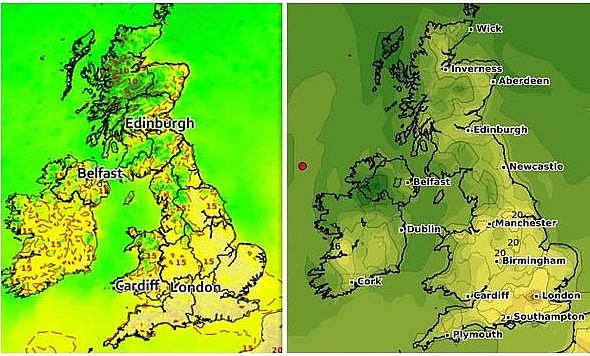 Temperatures are forecast to improve after the remnants of Edouard pass (Image: MET OFFICE/WX CHARTS)
Europe's weather forecast
BBC Weather's Tomasz Schafernaker warned thunderstorms will batter western Europe this weekend as the Greece and Turkey will see highs of 30C. But temperatures are beginning to climb bringing a week of sunny weather for central Europe. France will start to see the change in weather with highs of 26C on Sunday.
Mr Schafernaker said: "The weather pattern across the continent is fairly typical for July.
"More or less lots of sunshine around and some thunderstorms breaking out too during the weekend particularly around the Alpine region and central parts of Europe.
"Later in the weekend it looks as though we'll see thunderstorms breaking out across the Balkans. "But the temperature contrasts are pretty substantial across the continent.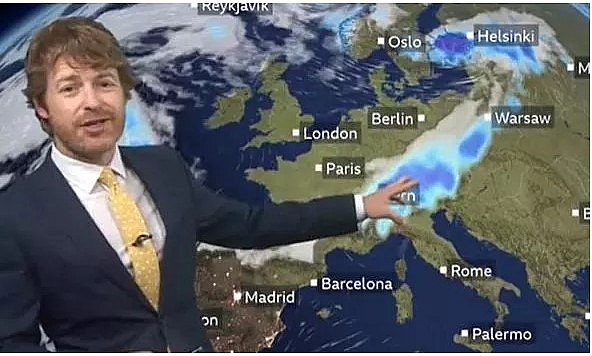 BBC weather has forecast a dramatic change in conditions for Europe (Image: BBC)
"Turkey, Greece and the Balkans will see 30C on Saturday but north of the cold front the pressure is much lower.
"It will be around 20C in Scandinavia and also further west into Europe.
"That weather front shifts more into the eastern part of Europe on Sunday and you'll see showers breaking out.
"It will be warning up in western Europe as Paris will be up to 26C and sunny weather on Sunday."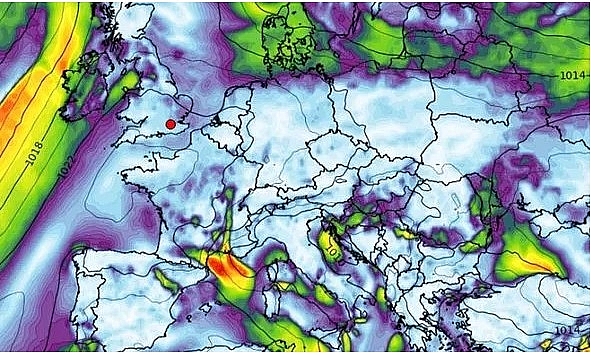 France will start to see a change in weather with highs of 26C on Sunday (Image: WXCHARTS)
Madrid and Rome will hover around 30C over the next week but Britain will only see sunshine spells amid blankets of cloud.
It comes as Arctic Siberia saw exceptionally high temperatures as global warmth matched last year's record levels for June, experts have said.
Average temperatures in Arctic Siberia were as high as 10C above normal for June, according to the Copernicus Climate Change Service (C3S) from European Centre for Medium Range Weather Forecast (ECMWF).
A month of intense fires in the Arctic Circle have also been recorded by the Copernicus Atmosphere Monitoring Service, surpassing the record levels of fires seen in the region in June 2019.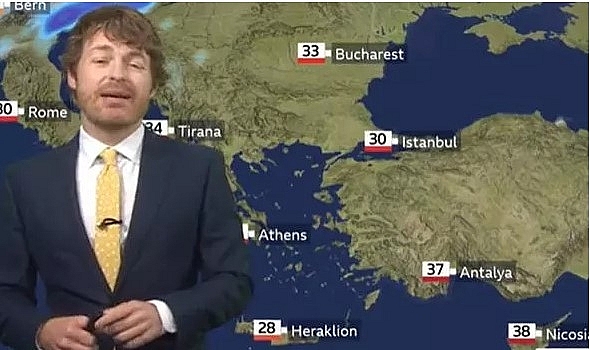 Greece and Turkey will see highs of 30C (Image: BBC)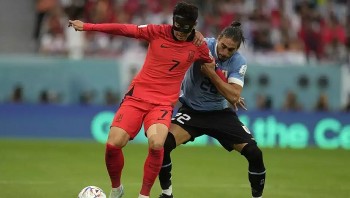 World
Both South Korea and Ghana are searching for their first wins at this year's World Cup. Ghana are facing the prospect of an early elimination from World Cup 2022 Group H when they travel to the Education City Stadium to face South Korea on Monday.