UK daily newspaper lauds Vietnam's COVID-19 fight 'an under-reported success story'
Since April 23, Vietnam has started to lift the social distancing measures that still remain in many Southeast Asian countries, allowing daily life in major cities to slowly come back to normal, the UK Telegraph reported.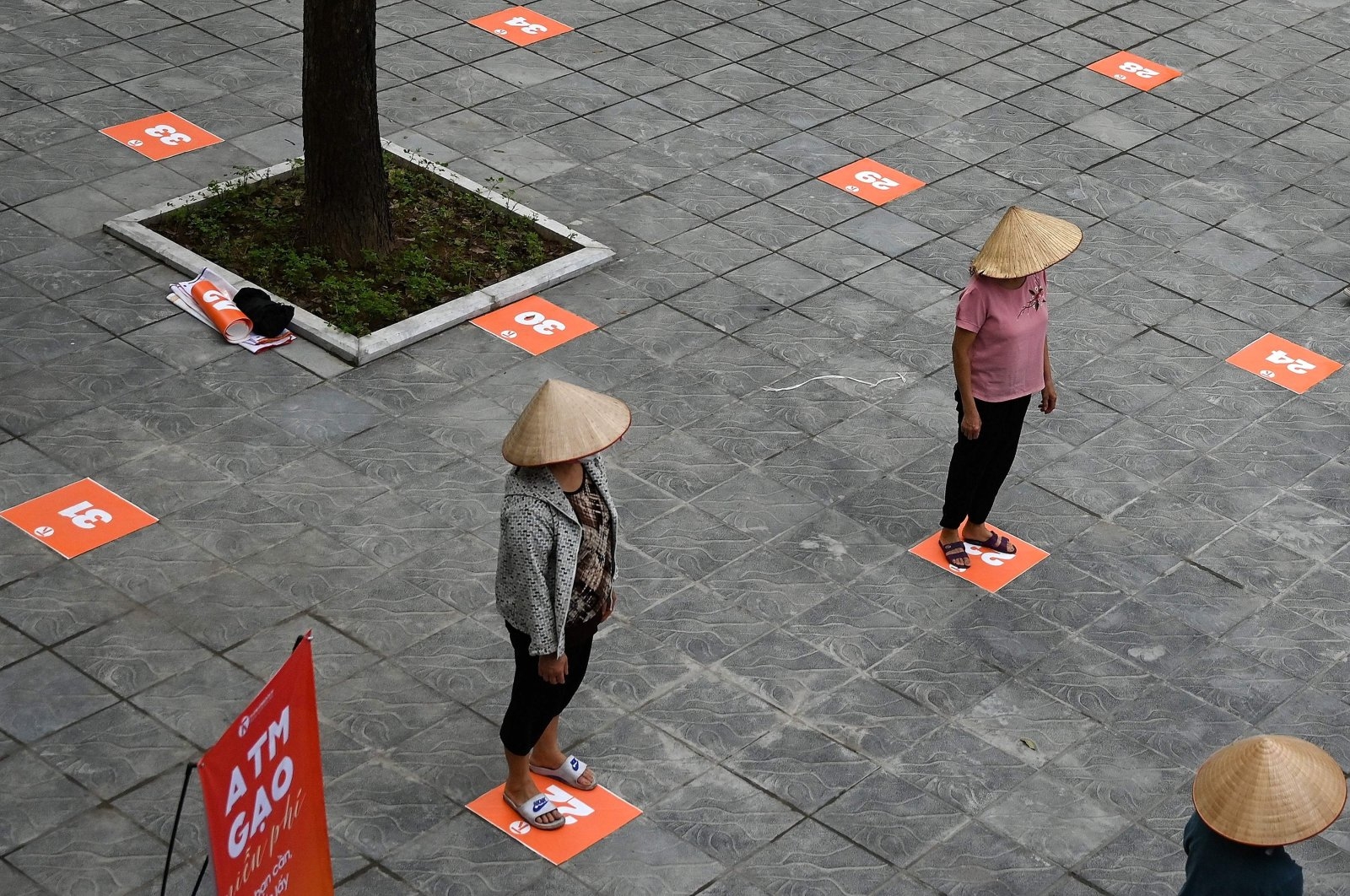 People line up at a safe distance for free rice in Hanoi, April 11, AFP Photo
No provinces in Vietnam are now seen as "highly prone" to the pandemic, Nguyen Xuan Phuc, the Prime Minister, announced on Wednesday, although some non-essential businesses will remain closed.
The country of 95 million has been an under-reported success story of the pandemic, which has had just 268 coronavirus cases and no deaths, the Telegraph said.
Despite its 1000km border with China, Vietnam has managed to keep the virus under control thanks to a robust pandemic response plan that was forged after recent deadly brushes with other high-risk infections disease, including SARS and H5N1.
According to the newspaper, Vietnamese strategy focused on a combination of targeted, rigorous contact-tracing and testing to swiftly contain small clusters of Covid-19 before they spread further.
From the first-known international cases in January, Hanoi has taken no chances. In February, it quarantined more than 10,000 people in the Son Loi Commune in the northern province of Vinh Phuc after a smattering of infections.
It also decided early on to impose a 14-day quarantine on anyone arriving in Vietnam from a high-risk area. All schools and universities have also been closed since the beginning of February.
In March, when Vietnam's 22-day disease-free run was broken by a cluster of imported cases linked to a flight from London, officials tracked down and isolated all passengers, and suspended visa-free entry for the UK and several European countries. It later sealed off its borders.
Vietnam's response to the COVID-19 has been praised recently by foreign media around the world.
The Strategist of the US said Vietnam has reported no deaths from COVID-19 in recent days and just 268 confirmed cases.
This is a result of careful and extensive monitoring of public travel and regular temperature checking at airports, border gates and public places, as well as well managing centralised quarantine areas, it said.
According to Nikkei Asian Review, that Vietnam's measures against COVID-19 is for the benefit of the whole community.
After all these hard challenges, Vietnam's voice will be very weighty and convincing, not only on the regional forum but also in the international arena, it said.
Bloomberg has reported that Vietnam donated 250,000 medial face masks to the US, handed over made-in-Vietnam face masks and medical equipment worth 100,000 USD to Japan, and a great number of medical supplies to its neighbours Cambodia and Laos, and European countries.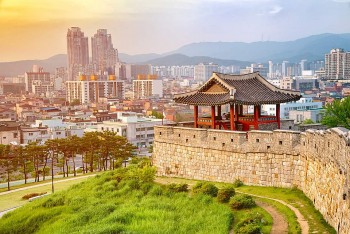 Handbook
The Suwon Hwaseong Fortress, a UNESCO World Cultural Heritage, was built under Joeson Dynasty, is one of the most famous attractions and important historic site in Korea.
Viet's Home
Hoang Long Ly, the talented photographer, has boosted his global profile with works honored at AAP Magazine #20 TRAVELS. Let's scroll down to explore some mind-blowing images from the photo contest.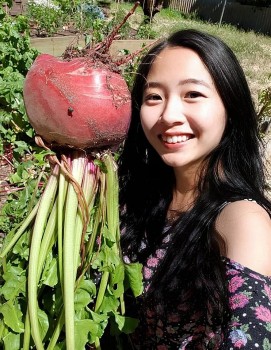 Overseas Vietnamese
A Vietnamese woman living in Australia plants large size fruits and vegetables in her 1,000 sq.m garden. The fruits and vegetables are a source of nutritious food for her family and also help bring her family members closer.