'Vietnam spins virus crisis touching people's hearts and minds', Asia Times lauds
Hong Kong-based Asia Times rencently lauded Vietnam's Covid-19 containment efforts, saying the country is touting its quick, effective and uncharacteristically transparent management to win citizens' hearts and minds.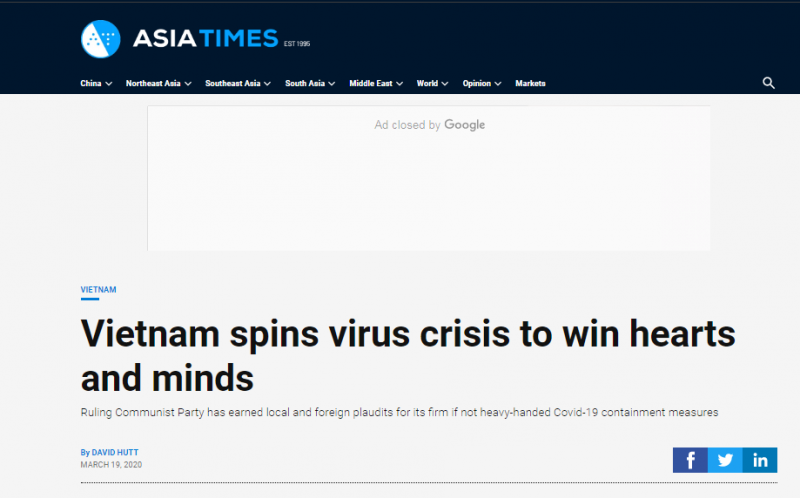 The Hong Kong-based online newspaper has given Vietnam lots of praises.
The paper noted that though the number of confirmed cases Vietnam has risen lately, mostly due to tourists arriving from Europe, its capital's strict containment measures have conveyed a bunker spirit that has arguably united the country.
"Indeed, Vietnam responded quicker than most Asian nations by shutting down travel to and from China in January, even as the virus outbreak coincided with Tet, the Vietnamese Lunar New Year period when many people travel home to visit family and friends".
The Hong Kong paper mentions Prime Minister Nguy Xuan Phuc's decision to suspend 15-day visa exemptions for European tourists and his visas suspension issuance at all border crossings. Vietnam Transport Ministry's decision to hand out free face- masks, and the government's stimulus package aiding businesses that worths US dollars 1.1 million are also lauded.
The paper hailed Prime Minister Nguyen Xuan Phuc's strong determination, saying he "has been keen to convey a bunker mentality, employing war-like symbolism and appealing to Vietnamese notions of nationalism, which resonates with much of the public".
"Every business, every citizen, every residential area must be a fortress to prevent epidemics," Phuc is quoted as saying in early March.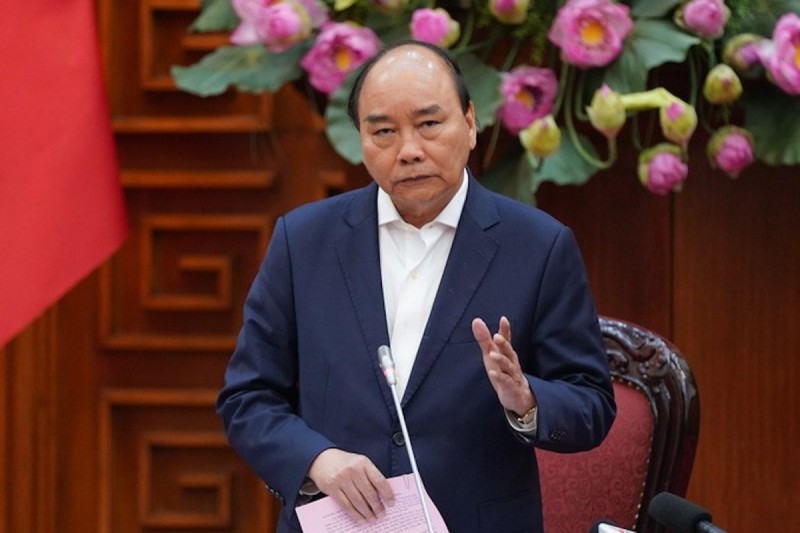 PM Nguyen Xuan Phuc was lauded for his swift, strong response to the Covid-19 outbreak (Photo: Twitter)
Asia Times says that thanks to concrete actions and speeches of the authorities delivered on media, Hanoi's situation was back to normal and under control, after weeks of panic in the wake of the first Covid-19 cases confirmed in the city.
It quoted sources as saying most Vietnamese are respecting the restrictions imposed on public gatherings, with bars, restaurants and other public places ordered to close in major cities until the end of the month.
Carl Thayer, a Vietnam expert and emeritus professor at the University of New South Wales in Australia, was quoted by the paper as saying Prime Minister Phuc "has been proactive in taking action."
"He has established a task force to oversee national, provincial and local levels. The government has gone into overdrive with an information campaign to advise citizens what actions they should take to retard the spread of the virus. The military, which enjoys huge respect and trust by Vietnamese society, has been mobilized to assist with public health measures [through] medical specialists and the provision of quarantine facilities."
The Hong Kong paper also acknowledged efforts by government, ministry and city leaders, in keeping people up to date with effective virus prevention measures.
"Deputy prime ministers give public addresses on the nation's Covid-19 situation at least once every two days, while heads of relevant departments hold regular press conferences broadcast on state-run television to update the public on government actions.
Deputy Prime Minister Vu Duc Dam, who heads the government's steering committee managing the pandemic, is now hailed on social media as something of 'a national hero,' said Alexander Vuving, professor at the Daniel K Inouye Asia-Pacific Center for Security Studies in Honolulu.
The public has also been appreciative of the efforts of Nguyen Duc Chung, the Hanoi city chairman, who has been front-and-center in the government's responses and who is widely "seen as fit for the job," he added."
So far since the outbreak,

Vietnamese government and people have been constantly receiving thanks and positive comments from foreign visitors as well as expats living in the country,

praising Vietnam's quick and strong response to the virus. Many foreign interviewees say that Vietnam is doing a good job in containing the outbreak and could provide a learning lesson for European countries, that they feel secure upon arrival in Vietnam notwithstanding the epidemic.

Two Polish visitors had handwritten a letter in Vietnamese to thank Vietnam shortly after terminating their 2-week-long quarantine in Hoi An, Vietnam's central city.

Gavin Wheeldon, a British expat quarantined on the outskirts of Hà Nội, has nothing but good things to say about medical staff and volunteers who are tending him. He states that the United Kingdom should be taking a leaf out of Việt Nam's book.

The British Ambassy and Ambassador Gareth Ward have recently sent a letter and video to deliver thank you message to Vietnamese efforts in helping the British nationals in Vietnam during the coronavirus outbreak time.Italian ambassador on Sunday also expresses their appreciation for Vietnamese alumni's support to fight against Covid-19.

Vietnam's Covid-19 infections so far have risen to 116, mostly are oversea Vietnamese repatriates and foreign visitors, with March 22 sees the largest daily increase of 19, no death reported in the country.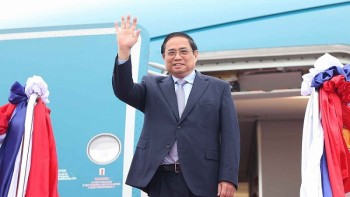 National
Vietnam News Today (Feb. 6): PM Chinh to pay official visits to Singapore, Brunei; Vietnam attends ASEAN+3 Tourism Ministers Meeting; Exports in 2023 and high demands from new generation FTAs; Digital technology to spearhead Vietnam's drive for Industry 4.0.