UK-EU trade talks are about to expire
Another round of Brexit trade talks in Brussels finished without a breakthrough, remaining the deadlock in the negotiation.
The 7th round of trade talks between Britain and the European Union on Wednesday remained no progress, depriving Brexit chances of the agreement.
British and EU officials said Friday that little progress was made in negotiations to set new terms of trade before transitional Brexit arrangements expire at the end of 2020. Michel Barnier, lead negotiator for the European Union, said that discussions had even shifted into reverse on key issues including commercial fishing rights, reported CNN.
"At this stage, an agreement between the UK and the European Union seems unlikely," Barnier told reporters in Brussels. "I simply do not understand why we are wasting valuable time. The clock is ticking." Barnier told a press conference 'too often this week it felt as if we were going backwards more than forwards' and that a deal still 'seems unlikely'.
"I am disappointed and worried," Barnier said. He added that British Prime Minister Boris Johnson has yet to live up to his promise to instill a sense of urgency in the talks, according to Washington Post.
However, the U.K side believed in a further deal of post Brexit issues. David Frost, U.K negotiator said that if the EU accepted the broad terms of what Britain wants.
"The EU is still insisting not only that we must accept continuity with EU state aid and fisheries policy, but also that this must be agreed before any further substantive work can be done in any other area of the negotiation," said Frost.
"Substantive work continues to be necessary across a range of different areas of potential UK-EU future cooperation if we are to deliver it," Frost said in a statement. "We have had useful discussions this week but there has been little progress."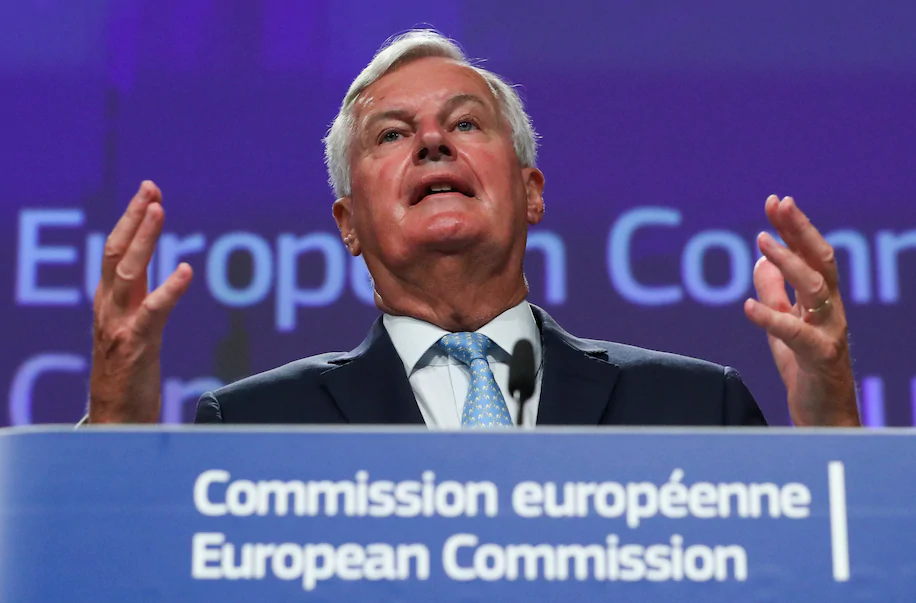 The two main sticking points in the talks remain the thorny issues of post-Brexit fishing rights and so-called 'level playing field' requirements, with the EU wanting the UK to stick to the bloc's rules and regulations to protect against unfair competition, said Daily Mail.
The parties disagree on rules for state aid for businesses and on fisheries, with the U.K. opposed to EU demands for long-term access to British waters.
According to Daily Mail, the EU wants to maintain its current access to UK fishing waters but Number 10 wants to give British trawlers priority. The UK does not want to sign up to the 'level-laying field' and views it as a sovereignty issue. But both say they want to avoid a "no deal" scenario that would see tariffs and other restrictions imposed on trade.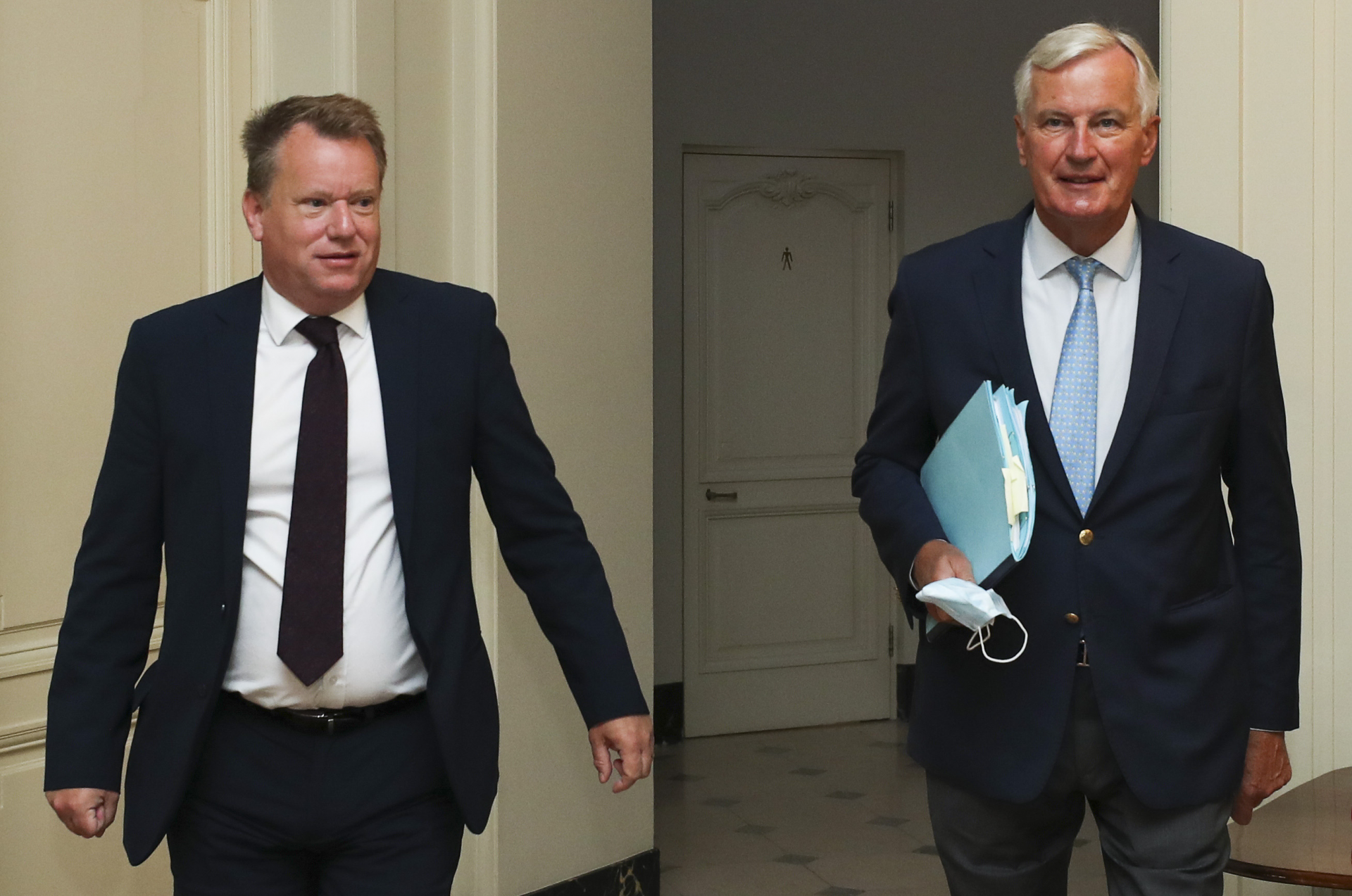 Michel Barnier (r) has said that it felt at times as though they were going backwards during the talks with the UK's David Frost (l). Yves Herman/AFP
Despite the deadlock on negotiation, all efforts are being urged to deduce to a conclusion for both sides. The eighth round of talks is scheduled to get underway in London in the week beginning September 7.
Brexit finished in January after 47 years of membership but the transition period has been on progress, which ends on December 31, 2020. The EU's chief negotiator Michel Barnier said a deal would need to be decided by October at the latest for it to be ratified by the end of the year.
The UK government has also failed so far to replicate dozens of EU trade deals with third countries, let alone strike a new one with the United States, meaning British companies could face barriers to doing business in most of the foreign markets they serve, reported CNN.
"It is unforgivable for the U.K. government to be recklessly running down the clock and causing maximum economic uncertainty," said Scotland's External Affairs Secretary Michael Russell. "The U.K. government must start to put jobs before its hard Brexit ideology."