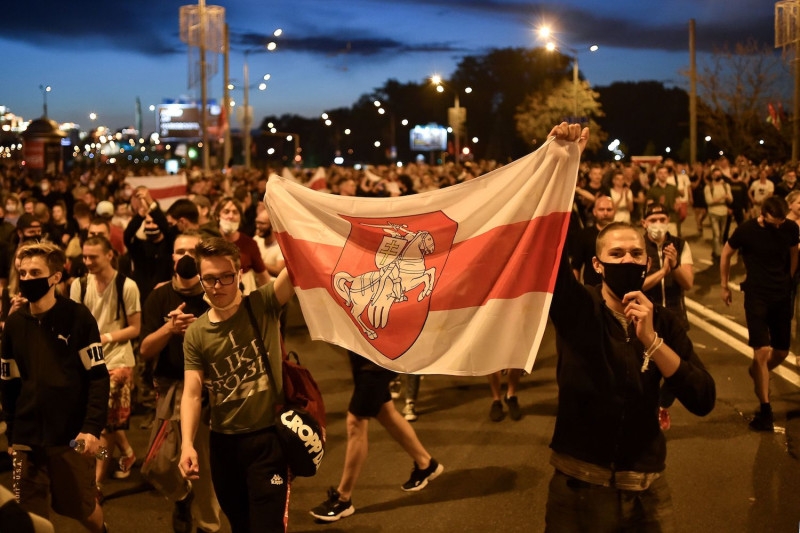 Opposition supporters take to the streets after polls closed in Belarus's presidential election in Minsk, Belarus, on August 9 (Photo: Foreign Policy)
Thousands gather in Belarus to protest Lukashenko's rule
Thousands of protesters have taken to the streets of Minsk to protest the disputed reelection of authoritarian ruler Alexander Lukashenko, which saw him win the vote last weekend with an 80 percent landslide, according to Politico.
Protesters are demanding the authoritarian ruler resign, following a week of angry protests and a brutal police crackdown on activists, which has left at least two people dead, hundreds injured and thousands detained.
The situation has caused cracks in the Belarusian political establishment. The country's ambassador to Slovakia and former Lukashenko aide, Igor Leshchenya, has declared solidarity with protesters in Minsk.
Lukashenko also organized a rally for his supporters on Sunday, a few hours before the massive pro-democracy march. Addressing thousands of supporters in front of the country's parliament, Lukashenko said he would not give up his rule and hinted that NATO forces are about to invade Belarus.
"I have never betrayed you and I never will ... If you destroy Lukashenko, it will be the beginning of the end for you," he was quoted by The Guardian as saying.
Lukashenko's comments come after he claimed he has the support of Russian President Vladimir Putin, and that Russia would help Belarus if the country were to face an external military threat.
Trump may want to meet Putin ahead of November election
Administration officials are weighing a time and place for a Trump-Putin summit, including the possibility of the two meeting next month in New York.
As reported by Streamnews, the objective of the meeting was for the two leaders to announce progress towards a new nuclear arms control agreement between Russia and the US.
Trump sees the summit with Putin as helping him rise in the upcoming White House race and as proof that he is fully capable of negotiating deals.
A White House official said President Trump's team plans to have him meet with world leaders in the weeks leading up to the election.
However, some of President Trump's aides oppose the plan to hold a summit with President Putin before the election.
Earlier this year, President Putin raised the idea of a meeting between the US, Russia, China, Britain and France, the five permanent members of the UN Security Council, to discuss global issues.
The Kremlin is currently not available for comment.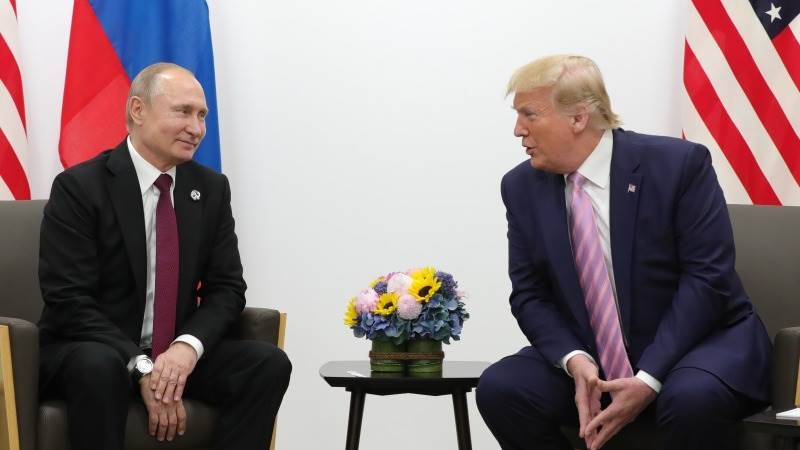 Administration officials are weighing a time and place for a

Trump-Putin summit

(Photo: TeleTrader)
New Zealand delays general election after coronavirus resurgence
New Zealand will postpone its general election by a month, Prime Minister Jacinda Ardern has announced after a renewed coronavirus outbreak hampered campaigning.
The election had been scheduled for September 19 but will now be held on October 17. Under New Zealand law, Ardern had the option of delaying the election for up to about two months, according to DW.
Ardern came under pressure to change the date after all parties suspended campaigning in the wake of last week's outbreak. The prime minister said in making her decision, she had first called the leaders of all the political parties represented in the parliament to get their views.
"Ultimately I want to ensure we have a well-run election that gives all voters the best chance to receive all the information they need about parties and candidates, and delivers certainty for the future,'' Ardern said. "I have absolutely no intention at all to change from this point".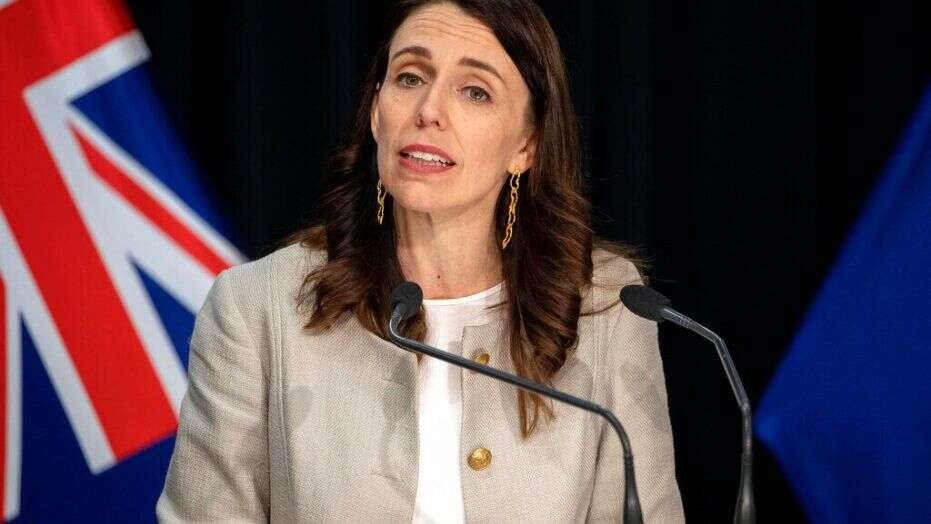 New Zealand delays general election after coronavirus resurgence (Photo: Fox News)
Gold price plunges nearly $200, what are the analysts saying? Weekly rundown
This week's rundown is a roller coaster ride. Gold saw its biggest daily drop in seven years, falling nearly $200 this week from $2,060 an ounce to below $1,880.
Silver followed, plunging from $29 to below $24. The market has somewhat stabilized since then but most analysts remain skeptical, saying the price pullback is not over.
TD Securities said that "considering the uber-bullish sentiment in gold, along with bloated positioning and speculative activity, the pullback still has room to run."
Commerzbank made comparisons to the 2013's drop and said that: "We are unlikely to see prices return quickly to the highs achieved at the end of last week." Going forward, Commerzbank sees a period of price consolidation lasting for several weeks, which it says will be healthy for the market.
Some gold experts believe that this pullback could be the last great opportunity to buy before the gold rally enters into a hyper mode next year. Goehring & Rozencwajg Leigh Goehring Associates managing partner Leigh Goehring said that he sees gold dropping below $1,700 this year before resuming its path towards $15,000 by the end of this decade, Kitco news said.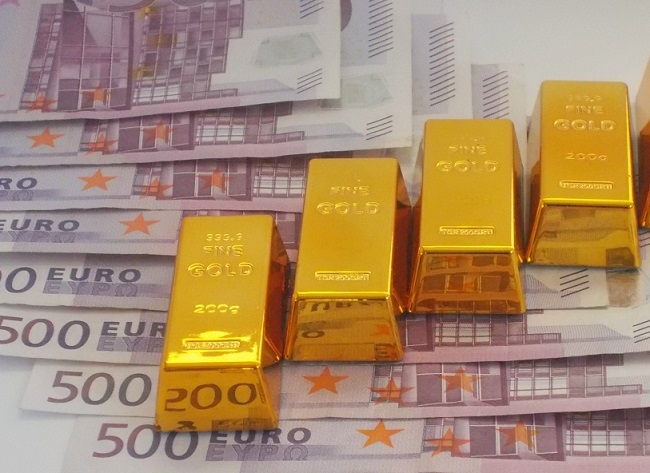 (Photo: Kitco News)
Jasmine Le