UK's former PM ready to help Vietnam attract high-quality investment
Deputy Prime Minister and Foreign Minister Pham Binh Minh held phone talks on October 27 with the UK's former Prime Minister Tony Blair, who is now Executive Chairman of the Tony Blair Institute for Global Change.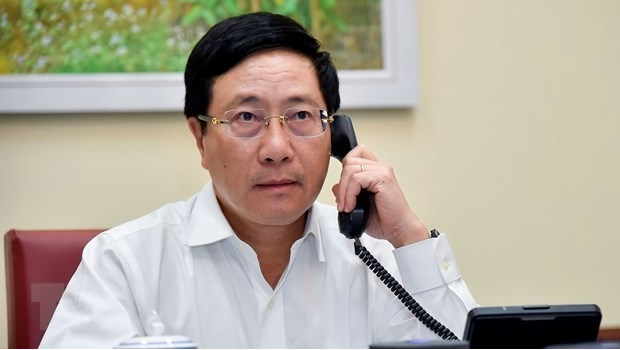 Deputy Prime Minister and Foreign Minister Pham Binh Minh (Photo: VNA)
Deputy PM Minh appreciated the former PM's contributions to the two countries' relations and provision of policy advice for Vietnam in some areas like FDI attraction and implementation of the public-private partnership model.
The deputy PM affirmed that attracting high-quality foreign investment and cooperating in technological development are among Vietnam's priorities in socio-economic development in the time ahead.
He voiced his hope that the two sides will enhance collaboration in attracting high-quality foreign investment, including FDI projects applying high technology, and setting up innovation and R&D centres that are connected with Vietnamese businesses via human resources training and support industry facilitation.
For his part, Blair spoke highly of Vietnam's achievements in the COVID-19 fight and being among the few economies with positive growth in 2020.
Hailing Vietnam's continually improved investment and business climate, Blair also expressed his readiness to assist Vietnam in attracting high-quality investment in the time ahead.
nhandan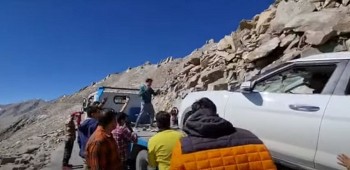 Overseas Vietnamese
Vietnamese diplomats in India have helped a broken car during their working trip to the Union Territory of Ladakh.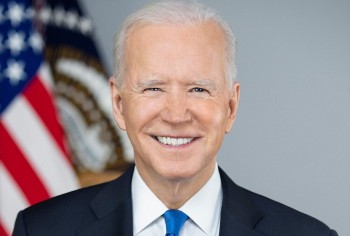 World
President Biden represented Delaware for 36 years in the U.S. Senate before becoming the 47th Vice President of the United States. As President, Biden will restore America's leadership and build the communities back better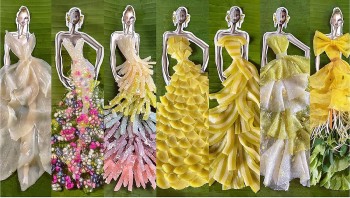 Travel
Turning familiar Southern dishes and specialities such as Banh xeo, Banh la mit,Banh beo ... into "princesses", designer Nguyen Minh Cong proves fashion is unlimited.