Vietnam, UK promote cooperation on economy-trade-investment
On October 6, in Hanoi, the European-American Market Department (Ministry of Industry and Trade) coordinated with the UK-ASEAN Business Council (UKABC), the UK Embassy in Vietnam and the Vietnam Embassy in the UK to organize the webinar themed "Vietnam's Trade and Economic Future: Opportunities for British and Vietnamese Businesses".
After more than 45 years since the establishment of Vietnam-UK diplomatic relations in 1973, besides the great achievements the two countries have obtained in the construction and development of each nation, the friendly relations, economic cooperation and bilateral trade has constantly flourished, with bilateral trade exchange in 2017 increasing by 3.5 times in 10 years to US$ 6.2 billion.
As of August 2020, the UK had 400 valid investment projects in Vietnam with a total registered capital of US$2.6 billion, ranking 16th among 137 nations and territories pouring investment capital into Vietnam.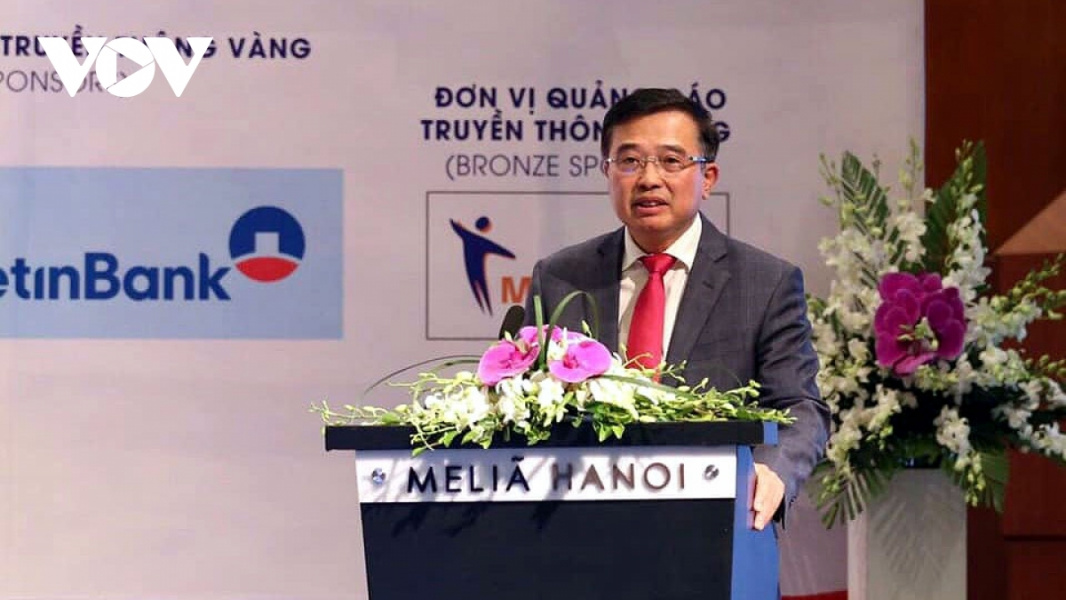 Deputy Minister of Industry and Trade Hoang Quoc Vuong speaks at the event. Photo: VOV
Speaking at the webinar, Deputy Minister of Industry and Trade Hoang Quoc Vuong said as one of the world-leading economic, political, cultural and scientific centers in terms of external economic relations, the UK is an important market and always a prioritized cooperation partner of Vietnam.
The UK is a potential market for Vietnam's tropical farm produce, garment and textiles, footwear, wood products and mobile phones. Meanwhile, Vietnam serves as a gateway for UK businesses to have access to other markets in the region.
Vietnam and the UK have made efforts to establish legal frameworks for bilateral trade facilitation in line with the requirements of the new situation while avoiding the disruption of production and investment activities of the enterprises. Specifically, they are about to consider the application of the EU-Vietnam Trade Agreement (EVFTA) in the transition and negotiation period of the Vietnam-UK Free Trade Agreement.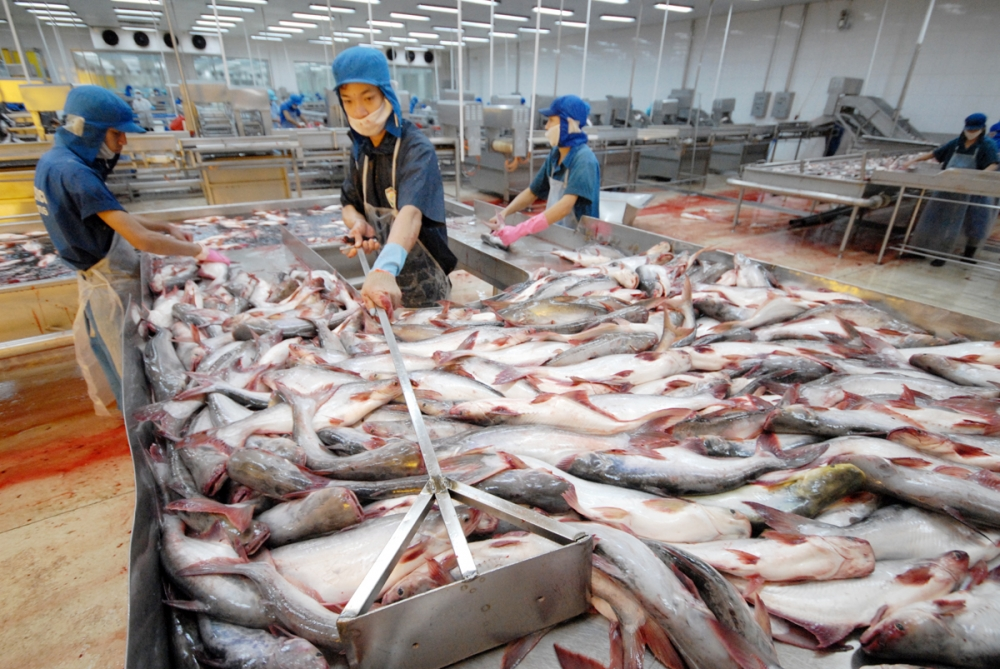 Vietnam - UK bilateral trade increased 3.5 times in 10 years Illustrative photo: Cong Thuong
Deputy Minister Hoang Quoc Vuong expressed his belief that the cooperation on economy-trade-investment between Vietnam and the UK will continue to thrive in the time ahead, thereby achieving goals set out by the two governments in the Joint Declaration on the Vietnam-UK strategic partnership signed between the two countries in 2010 and 2020.
At the seminar, speakers also exchanged information and comprehensive views on Vietnam's economic and trade prospects, as well as policies and measures to promote bilateral economic and trade relations with the UK in the coming time, especially in the context that the UK left the European Union on January 31, 2020, and the prospect of early signing a new generation FTA between the two nations.
VNT