Vietnam to order COVID-19 vaccines from Russia and UK
Vietnam has ordered batches of COVID-19 vaccines from several foreign partners, including Russia and the UK, Foreign Ministry spokesperson Le Thi Thu Hang confirmed Thursday afternoon.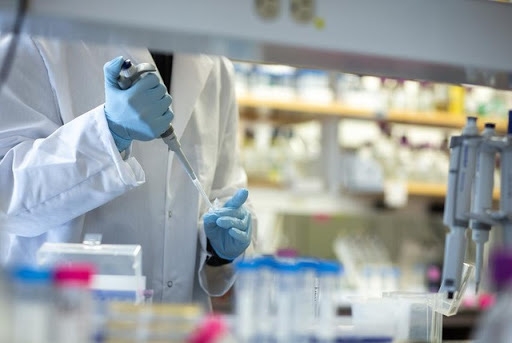 (Photo: Vietnam Ministry of Health)
"Along with the preventive measures and anti-pandemic campaigns, the Vietnamese Government always shows great concern and directs appropriate authorities to promptly develop domestic vaccines; at the same time, promote cooperation with reputable companies and partners that produce and distribute COVID-19 vaccines worldwide. We're doing our utmost, hoping to roll out COVID-19 vaccines in the shortest time", Hang was quoted by VNA as saying. She added that Vietnam was also establishing policies and regulations to facilitate the receipt, transport, storage, distribution, and use of COVID-19 vaccines as soon as they are available.
According to the Vietnam Ministry of Health, Vietnam has ordered the vaccine from several foreign partners, including Russia and the UK. The distribution of vaccines depends on the manufacturer's schedule, clinical trials as well as the testing protocol before it is put into use.
Vietnam has been regularly exchanged and updated the situations with partners.
"We are longing for COVID-19 vaccines, drugs and treatment regimens, to further control and stamp out the pandemic", Hang said.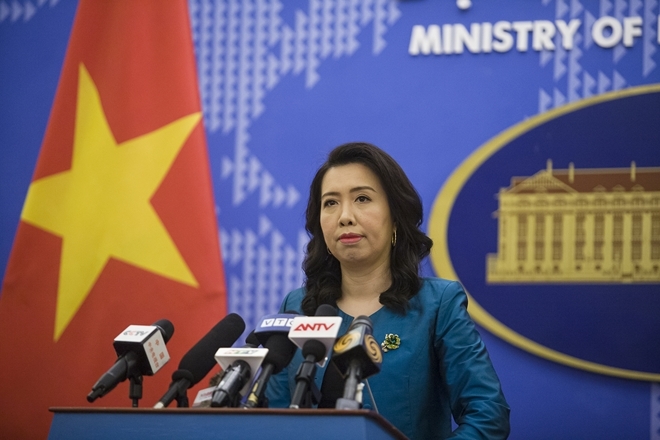 Foreign Ministry spokesperson Le Thi Thu Hang (Photo: CAND)
In Vietnam, as many as four units are researching and developing Covid-19 vaccines. The Ministry of Health has asked them to speed up the process to produce vaccines.
"It is expected that in 2021 there will be at least one vaccine manufacturer conducting clinical trials in the second and third phase in Vietnam", Acting Minister of Health Nguyen Thanh Long said. He did not elaborate when exactly in 2021 COVID-19 vaccine could be tested on humans.
To date, Vietnam has recorded 1,124 COVID-19 cases, of which 1,030 have recovered. The country has gone 43 days without any community infection.
Meanwhile, the global race to find COVID-19 vaccines has never been this fierce, with giant pharmaceutical companies from the US, Russia, UK, China are rushing in human trials.
Russia on October 14 has announced it has granted regulatory approval to another Covid-19 vaccine named EpiVacCorona. This comes after the country granted similar approval to Sputnik V, making it the first Covid-19 vaccine candidate in the world to attain regulatory approval.