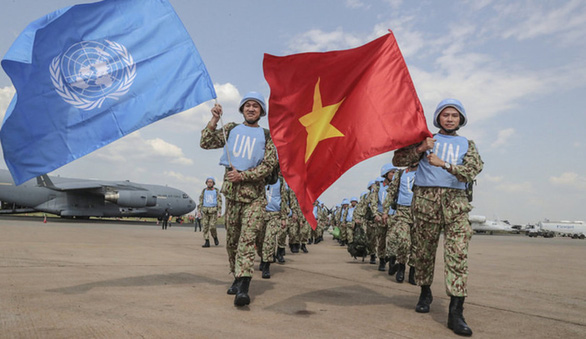 United Nations peacekeeping missions globally are preparing for a possible shutdown. Photo: peacekeeping.un.org
United Nations peacekeeping missions globally are at risk of being shutdown if the UN General Assembly is unable to agree a new $6 billion budget for the year to June 30, 2022, officials and diplomats said on June 28.
Some diplomats blamed changes to negotiating procedures, issues with logistics and tough talks pitting China against Western countries for the delay in reaching an agreement, Reuters reported.
Catherine Pollard, the UN head of management strategy, policy and compliance, said the world body's 12 peacekeeping missions - most of which are in Africa and the Middle East - had been advised to start putting contingency plans in place in case a new budget is not adopted in time.
"At the same time, we remain hopeful and confident that member states will conclude their negotiations," Pollard told reporters.
She said that if the June 30 deadline is missed then Secretary-General Antonio Guterres can only spend money to safeguard UN assets and ensure the protection of the staff and the peacekeepers.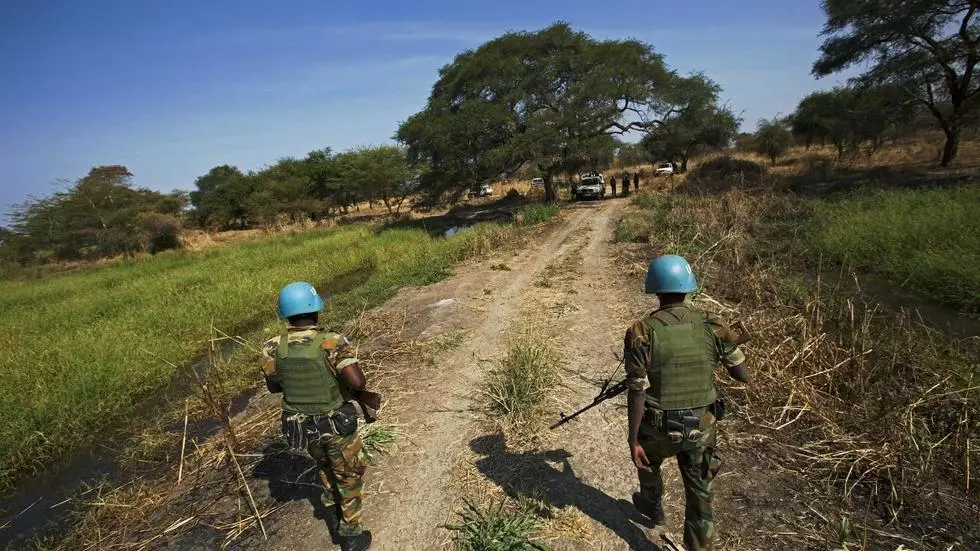 UN peacekeepers -- seen here in the disputed Abyei region on the border of Sudan and South Sudan in 2016 -- are facing a budgetary squeeze. Photo: AFP
UN peacekeeping chief Jean-Pierre Lacroix said missions would be severely limited and unable to carry out such measures as protecting civilians, helping tackle Covid-19 and supporting political efforts and mediation.
The United States is largest assessed contributor to the peacekeeping budget, responsible for about 28%, followed by China with 15.2% and Japan with 8.5%.
The UN under secretary-general for peacekeeping operations, Jean-Pierre Lacroix, told a video press conference that already last year, budget negotiations among the member states were complicated.
But those talks ended with a deal on June 23, 2020 -- a week ahead of the deadline, according to France24.
This year, "the risk is that for a while until a decision on budgets is reached by the General Assembly, our missions will find themselves under strict constraints, to only spend on measures to protect our personnel," Lacroix said.
"This is a worrying possibility, especially in an environment in which most of our missions are operating in very difficult, problematic and dangerous circumstances," he added.
The United States is largest assessed contributor to the peacekeeping budget, responsible for about 28%, followed by China with 15.2% and Japan with 8.5%. © Getty
When asked by AFP about the absence of a deal in the UN's General Assembly, UN spokesman Stephane Dujarric said peacekeeping missions had been advised of the situation, and were asked to make contingency plans should the missions have to be interrupted.
"We await the decision by the member states and hope that they will come to a decision promptly," he said, highlighting that without an agreement, missions would no longer be able to incur any expenditures starting June 20.
"In the absence of a decision by the General Assembly, the secretary-general can only enter into financial commitments to provide for the safety and security of staff and peacekeeping personnel," and to safeguard UN assets, Dujarric explained.
"Curtailment of operations would limit the ability of the missions to implement their mandate, including, for example, supporting host countries on Covid response, protecting civilians, among others," he said.
The annual peacekeeping budget is separate from the main UN operations budget of more than $3 billion. That budget mandate runs from January to December and also often ends up the subject of complex negotiations./.
Since joining peacekeeping operations in 2014, Vietnam has sent 53 military officers to South Sudan and the Central African Republic.
There have also been 189 Vietnamese officers and doctors joining Level-2 Field Hospitals No 1, 2 and 3 in South Sudan.
The peacekeeping force of Vietnam has made considerable contributions in the past, which have won the recognition and high evaluation from the United Nations and international friends, helping to promote the country's stature and prestige in the region and the world.
Lieutenant Colonel Stéphane Pierrat, a European Union expert for peacekeeping sent to the Việt Nam Department of Peacekeeping Operations, told the Vietnam News Agency that the Vietnamese peacekeepers are "fully capable to join all the standards from United Nations", and that they are proving their experience on the ground in South Sudan.
Rosy Huong