Uncharted Island with one shoal, two coastlines in northern Vietnam
Dao Tu Do (Freedom Island) at Lan Ha Bay, to the southeast of Cat Ba Town, is unique for having a shoal with a beach on either side which conquers the hearts of many avid travelers.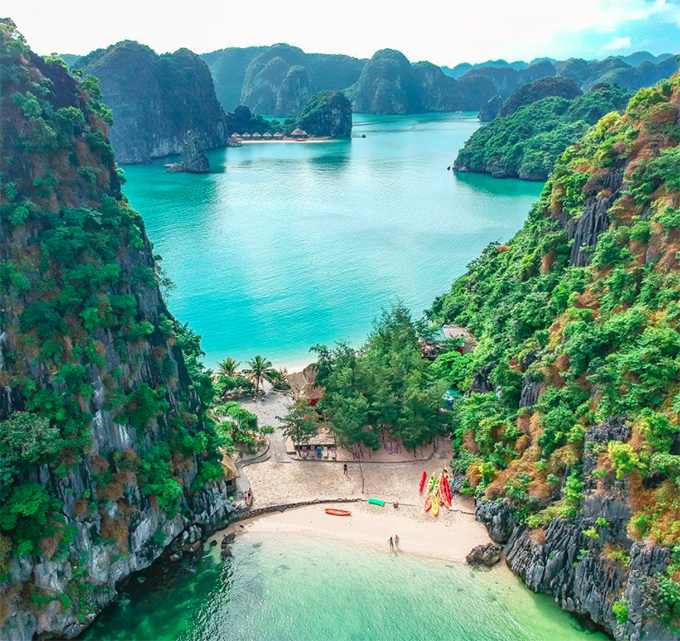 A bird-eye view of the Freedom Island in Lan Ha Bay. Photo: Shenelle Rodrigo.
In front of the island, tourists can enjoy kayaking to further explore the surrounding small islands, or immerse themselves into the crystal-clear seawater, take in the fresh air.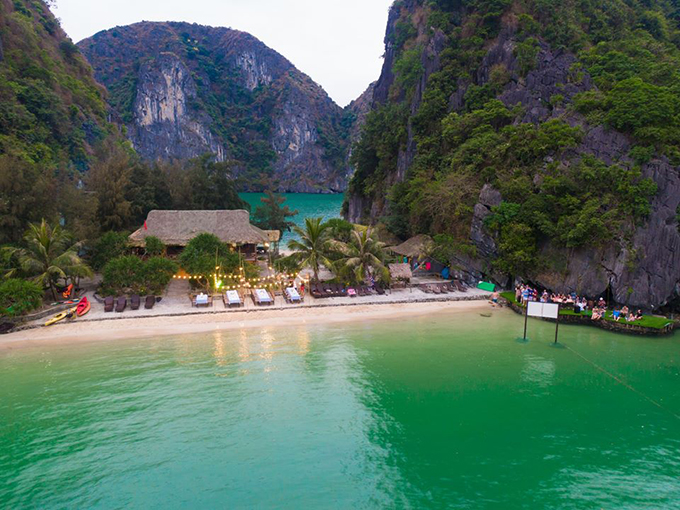 Photo courtesy of travel agency Freedom Island Paradise.
Visitors also can take part in sports activities on the other side of the island such as playing volleyball. Or, if you prefer to be more relaxed, you can leisurely lie in a hammock under casuarina trees, admire the romantic natural scenery, and hearing the sea wave murmuring.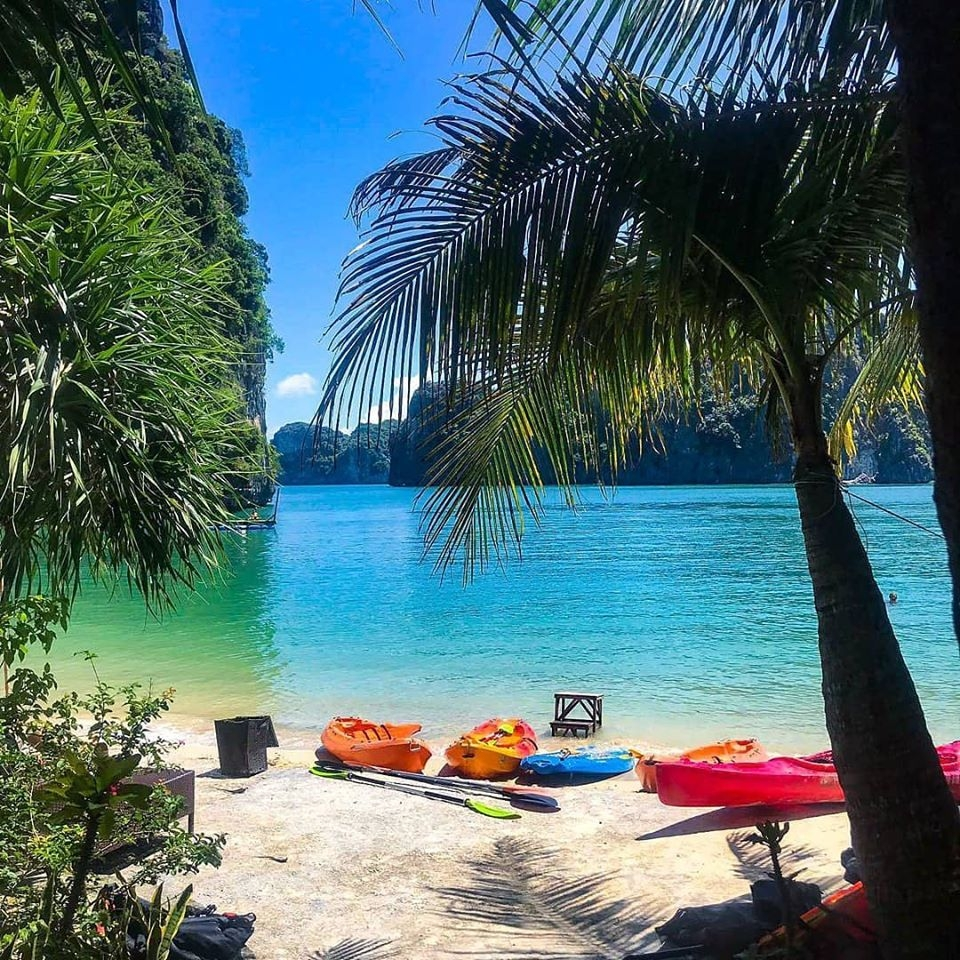 Photo: Petro Times
Quietly nestled amidst the gentle and spectacular Lan Ha Bay, Freedom Island boasts the untouched beauty which spellbinds any people stepping on here, VNExpress reported.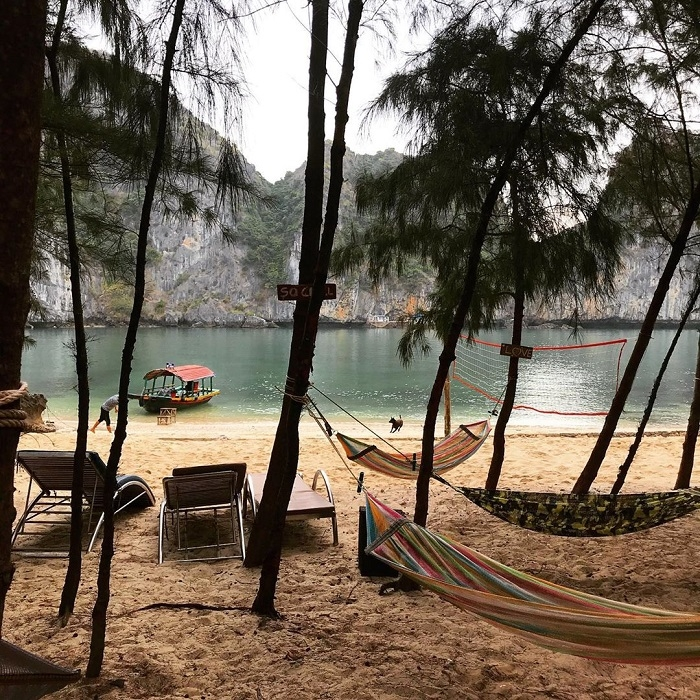 Photo: Petro Times
At night you can have BBQ with fresh seafood right next to the sea. Freedom Island is a truly paradise on Earth to escape from the hustle and bustle of city life.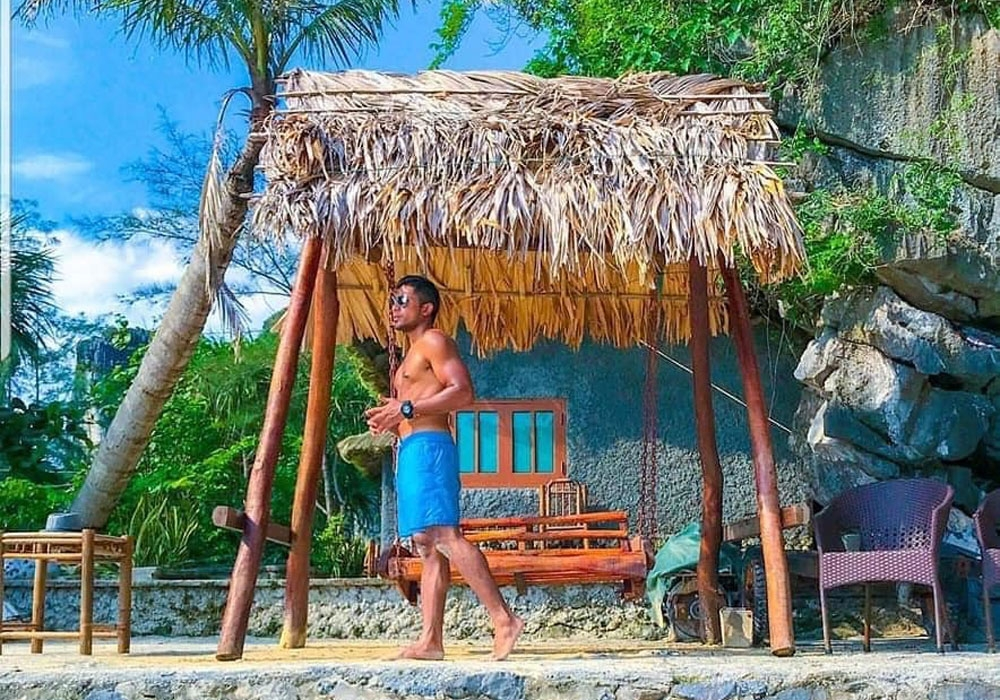 Photo: Petro Times
The island also offers the ideal accommodations especially bungalows enveloped by green rows of coconut trees.
Photo: Ivivu
As an off-the-beaten-track destination, Freedom Island deserves to be the Pearl of the Cat Ba Archipelago.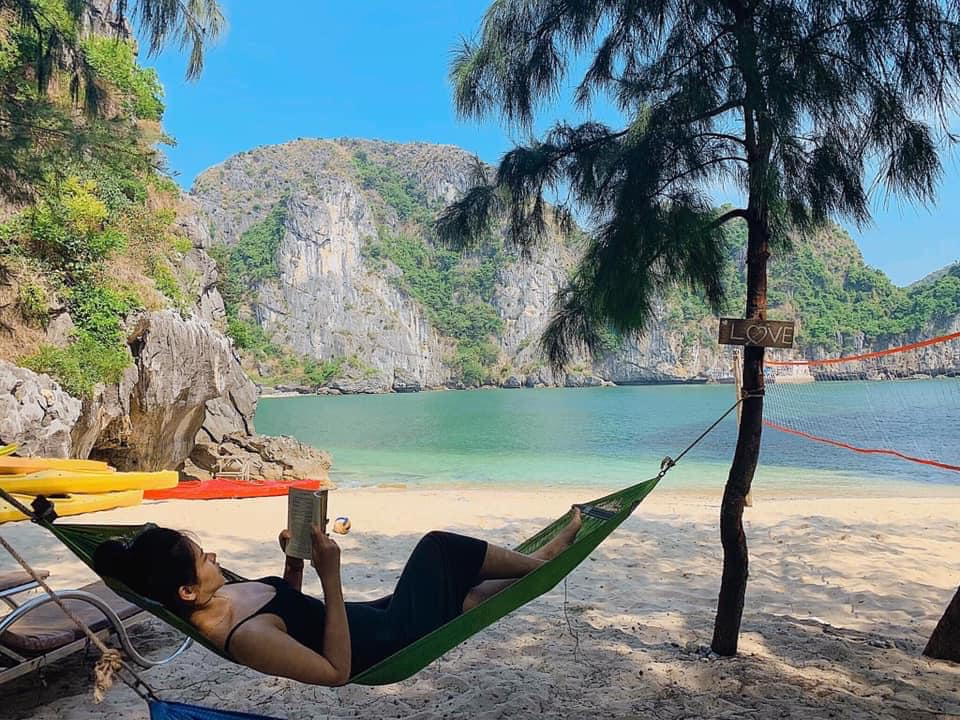 Photo: Ivivu
Freedom Island has gradually required the reputation through visits of many foreign travel bloggers who lavish praise on its magnificent beauty.
"The other side of the beach is perfect for swimming. This is a perfect island for us. Not to mention that you could discover the surrounding water with a kayak", said Shenelle Rodrigo, a Sri Lankan blogger.
"We even discovered another small beach with interesting shapes. I highly recommend you to spend a full day here on Freedom Island", he added.