UNDP Ready to Support Vietnam in Sustainable Development: Regional Director
UN Assistant Secretary General and UNDP Regional Director for Asia and the Pacific Kanni Wignaraja has affirmed that the UNDP stands ready to support Vietnam in green, sustainable and inclusive socio-economic recovery and development.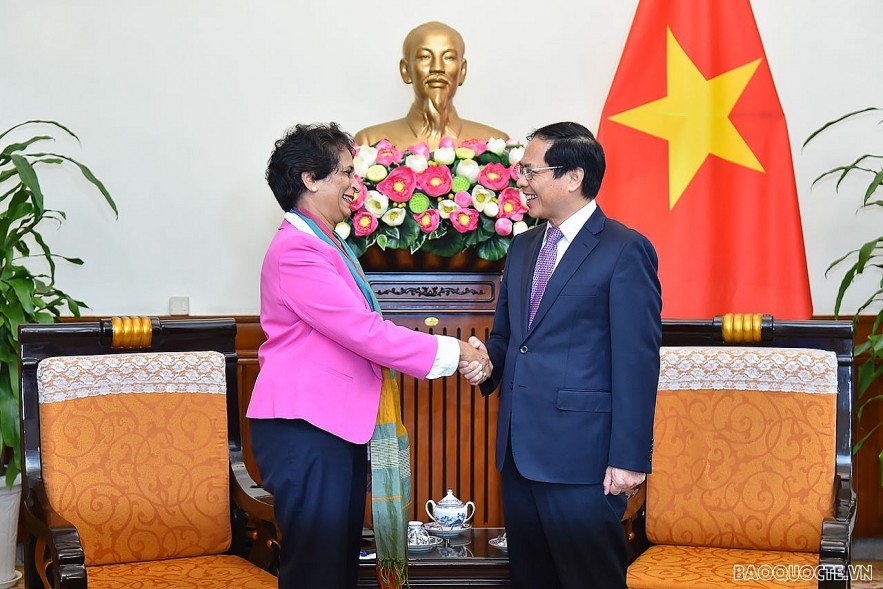 UN Assistant Secretary General and UNDP Regional Director for Asia and the Pacific Kanni Wignaraja and Foreign Minister Bui Thanh Son. Photo: The World & Vietnam Report
At a meeting with Minister of Foreign Affairs Bui Thanh Son in Hanoi on July 28, UN Assistant Secretary General Wignaraja expressed her impression on Vietnam's strong commitments to climate change response, including energy transition, The World & Vietnam Report said.
She commended efforts by the Vietnamese government in building an efficient and transparent public administration, and spoke highly of Vietnam's socio-economic achievements as well as its commitment to multilateral cooperation, and its role and contributions to the United Nations.
Wignaraja expressed her delight to visit Vietnam on the occasion of the 45th anniversary of its UN membership.
For his part, Son lauded the UNDP's role and contributions globally in poverty reduction, governance enhancement and recovery capacity building, towards sustainable development goals.
The minister thanked the UNDP for its support to Vietnam since the national reunification, and applauded the programme's valuable assistance to the country in COVID-19 prevention and control, and post-pandemic socio-economic recovery.
Regarding cooperation between the two sides in the time ahead, the minister suggested the UNDP mobilise resources and policy advice to effectively and fully implement the Country Programme Document for Vietnam for the 2022-2026 period.
He also proposed the UNDP coordinate with other UN organisations to implement the Vietnam-UN Sustainable Development Cooperation Framework for 2022-2026, covering socio-economic recovery, climate change response, the implementation of Vietnam's commitments at the 26th UN Climate Change Conference of the Parties (COP26), and the mobilisation of resources in support of vulnerable groups during socio-economic recovery and transformation.
Vietnam needs strong financial sector to decarbonise economy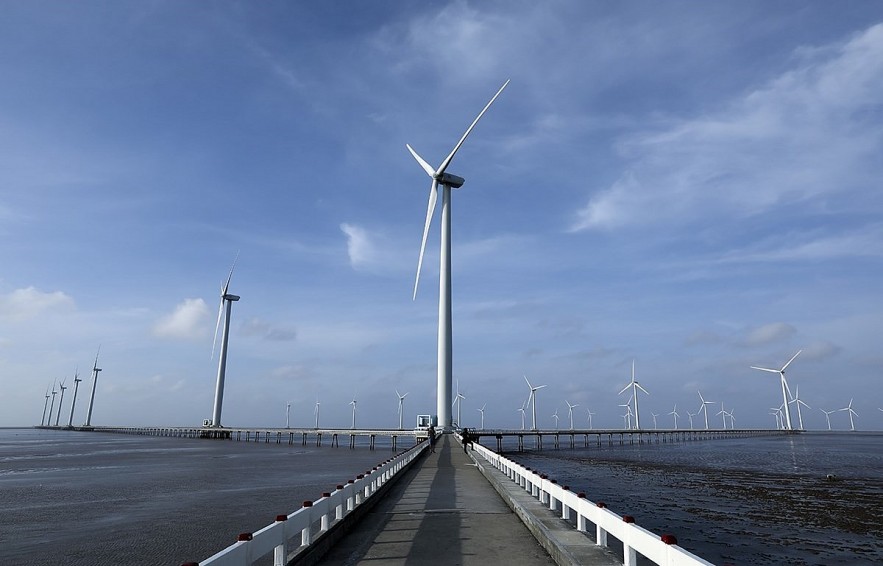 A wind power farm in the Mekong Delta province of Bac Lieu. Photo: VNA
The UN Assistant Secretary General told the Vietnam News Agency (VNA) on July 29 that Vietnam needs to develop a strong domestic banking and financial sector that can provide a guaranteed funding base for decarbonising the oil economy.
Vietnam can leverage green bonds to finance the development of renewables, she said, referring to one of a few things Vietnam could do to accelerate the Just Energy Transition.
Secondly, she said, Vietnam should focus on enhancing the regulatory framework since "money is going to come in unless there are very strong, transparent, attractive regulations that govern the energy sector in the country."
Thirdly, Wignaraja suggested Vietnam consider establishing a national energy bank, a model that has been tested by some countries. "That way, you have a domestic source of funding, or guarantee commercial banks that they can take the risk to finance energy projects."
That energy bank could take an equity stake in these long-term projects and provide a safe space and way to invest in them, she explained.
But the most important thing of all is people have to be involved, she continued. "People's voice, their agency, their engagement has to be not just allowed, it has to be encouraged."
In regard to how Vietnam can successfully pursue an inclusive and green economic rebound in the post-COVID-19 period, she recommended the country to focus on energy security and energy access for everyone.
Wignaraja also urged Vietnam to promote a "standing social protection system," able to support the most vulnerable people, and to foster the use of technology. Technology does not only create new jobs but also enables more efficient public services, private sector services, and a more transparent and accountable state, she noted.
The UN official then spoke highly of how Vietnam has changed in the past 45 years since it joined the UN, describing it as "amazing." A country coming out of war and dependent on aid is now playing the other role of being a "stable and secured power centre," she said.
"I have been here 20 years ago," she shared, "back now again, I put my vote that this country is going to be good for the world, and it will show the world a different way of ensuring progress not just for a few people."
Wignaraja is on an official visit to Vietnam to follow up a meeting between Prime Minister Pham Minh Chinh and UNDP Administrator Achim Steiner in New York last May, with priority given to the UNDP's support for Vietnam in the context of post-pandemic recovery and financing a sustainable climate and energy transition./.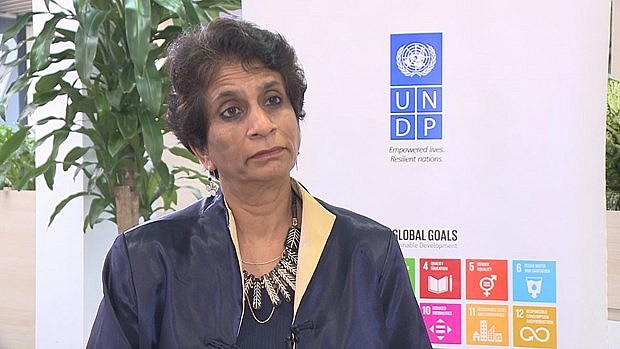 Kanni Wignaraja, UN Assistant Secretary-General and UNDP Regional Director for Asia and the Pacific, speaks to Vietnam News Agency (VNA) on July 29. Photo: VNA
Kanni Wignaraja began her role as UNDP's Assistant Administrator and Director of the Regional Bureau for Asia and the Pacific on 18 November 2019. Before, Ms. Wignaraja served as the Acting Assistant Administrator and Director of UNDP's Bureau of Management Services and as Special Adviser to the UNDP Administrator, roles that she performed throughout 2019 after working as the Director of the UN Development Operations Coordination Office from 2014 to 2018.
Wignaraja has over 25 years of experience with the UN's mission and UNDP's role in the sustainable development agenda. She has a deep knowledge of the Asia-Pacific region and the global, regional, and country-level workings of UNDP across policy, programme, management, and operations. She was UNDP Deputy Resident Representative in Viet Nam in early 2000.
Prior to joining the UN, Kanni worked with the Ford Foundation in New York. Kanni has contributed to numerous papers, articles, and conferences in areas of public policy, institutional reform, capacity development, human rights, and leadership.
Wignaraja holds a master's degree in Public Administration (Development Economics) from Princeton University and a Bachelor of Arts in Economics from Bryn Mawr College.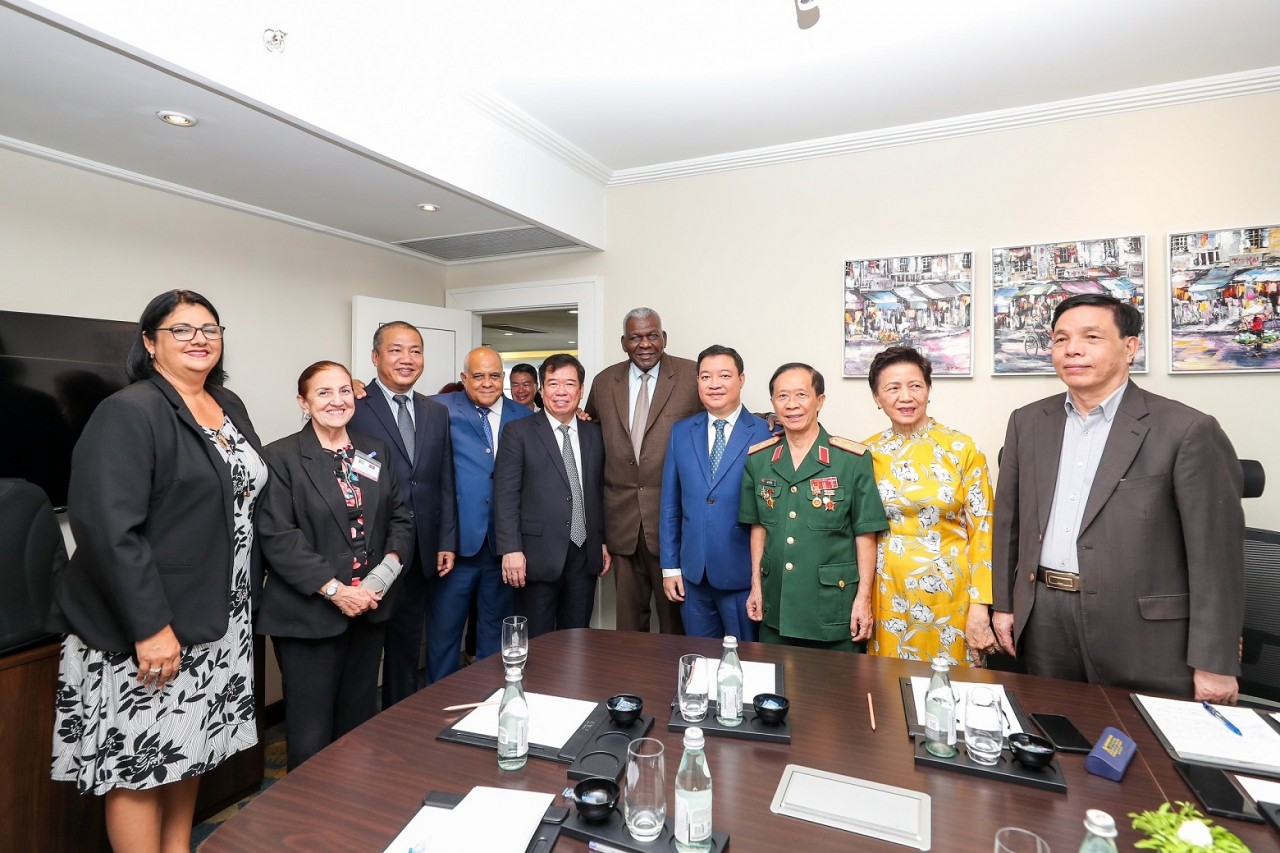 Friendship
President of the National Assembly of People's Power of Cuba Esteban Lazo Hernandez emphasized that Vietnam - Cuba is always united and faithful because they are one family.
September 27, 2023 | 15:11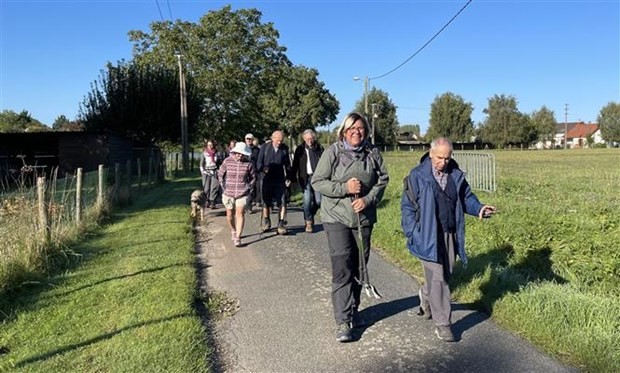 Friendship
The Children's Walk For Hope is a virtual event that will be held globally recently.
September 27, 2023 | 14:54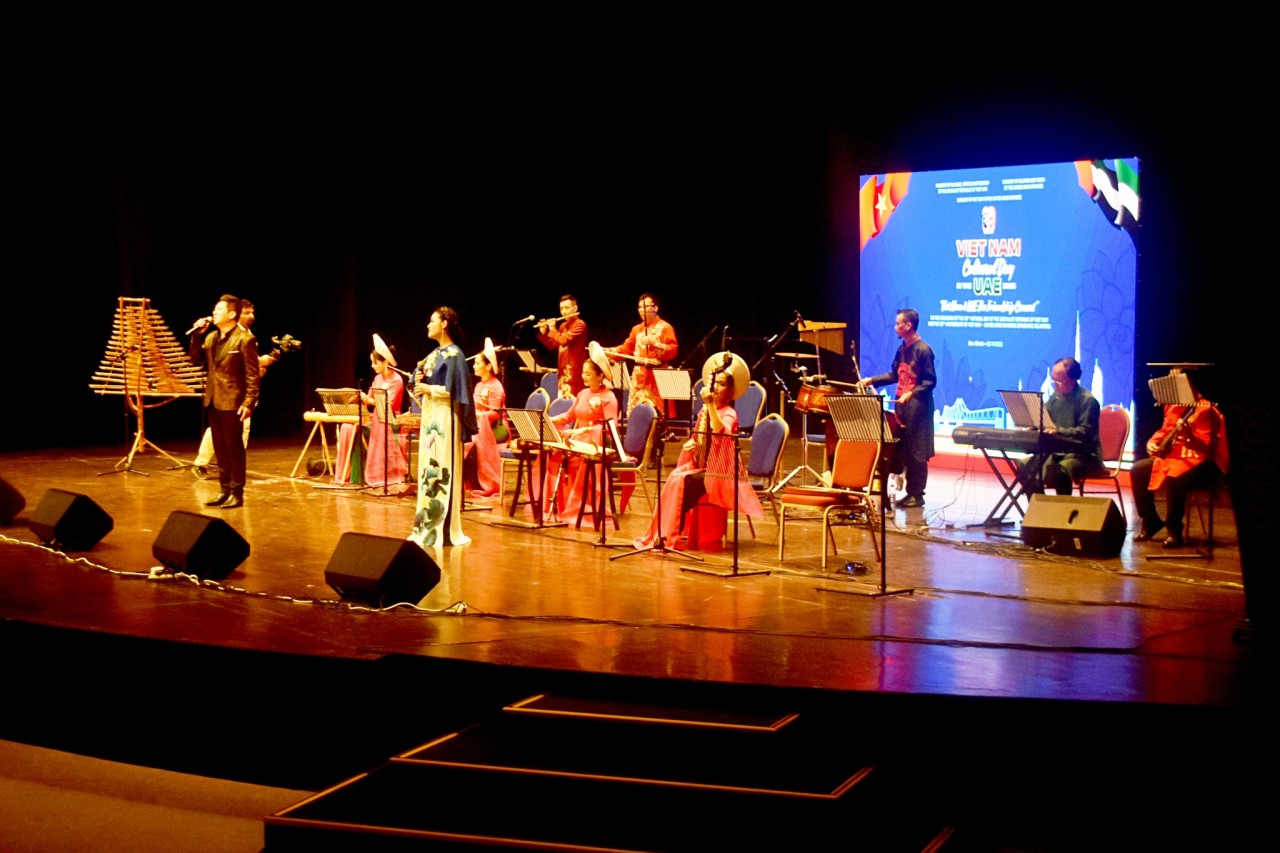 Friendship
A special art performance was held in the capital Abu Dhabi, gathering leading artists from Vietnam and the United Arab Emirates (UAE).
September 27, 2023 | 14:01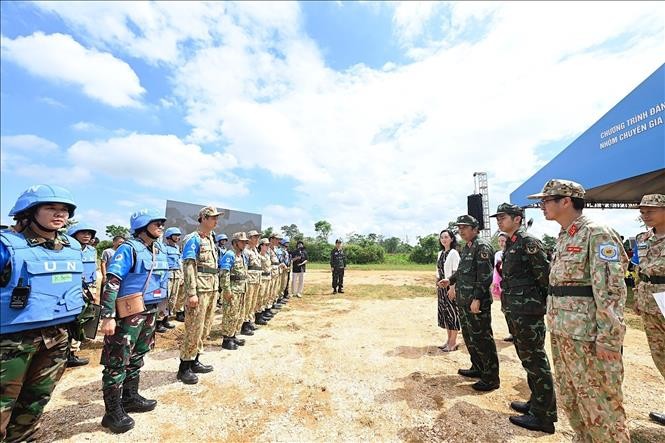 Friendship
Japan and representatives of State members of ASEAN Defence Ministers' Meeting Plus (ADMM-Plus) valued the preparations of Vietnam in hosting the Competency Evaluation Program for Prospective UN Peacekeepers (CEPPP) as well as outcomes of the program.
September 27, 2023 | 07:53