Unprecedented experience in Vietnam of an Indian man
On his first working trip to Vietnam in the time that COVID-19 has not yet ended, without relatives and friends in Vietnam, Mr. Jaydeepsinh Vaghela had many unprecedented experiences in his life.
Photo: Thanh Nien
14 days quarantine by himself
COVID-19 situation has been complicated developed in the state of Gujarat of India. Though difficult, Mr. Jaydeepsinh Vaghela, 29 years old, from the state of Gujarat (India) successfully caught a flight to Vietnam by the end of 2020. For this Indian man, leaving his hometown to come to Vietnam to work during the time of Covid-19 was a rather risky decision. "For me the job in Vietnam at this moment is important, I have a lot of work to be handled here so I take the risk. However, I believe that if everyone in society complies with COVID-19 control regulations, especially wearing a mask, the pandemic will be well handled."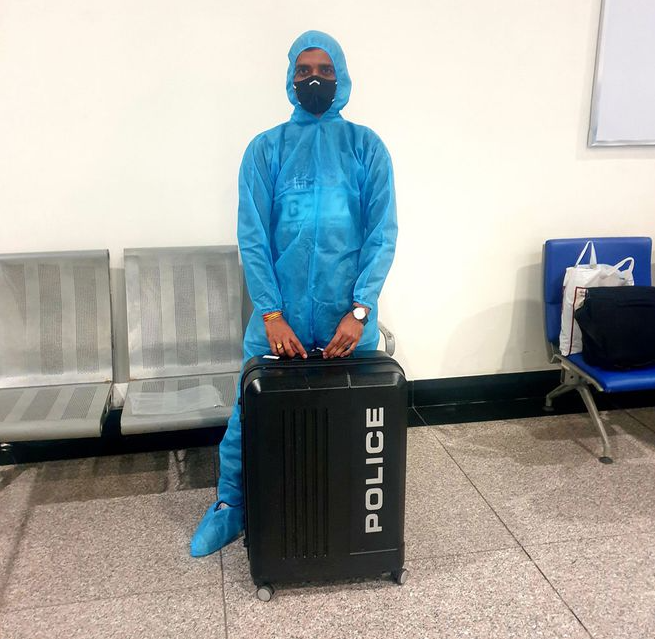 Photo; Thanh Nien
At the end of December 2020, Mr. Jaydeepsinh Vaghela landed at Tan Son Nhat International Airport (Ho Chi Minh City, Vietnam). He recounted in admiration the way the Vietnamese carefully handle the pandemic.
In an interview with Thanh Nien, this man said that 14-day isolation was the first thing he did in Vietnam - a completely strange country to him at that time, and also the first time in his life he lived alone in a room for 14 days.
"I really have a lot of memories during those 14 days, because I have never been to one day alone in a room but this is me staying alone in one room for 14 days. Sometimes some bad thoughts come to mind like what will happen to the world as Covid-19 is not over yet? How will the world get out of the pandemic? Will the world return to the way it once was?… So at that time I did yoga and prayed in the morning."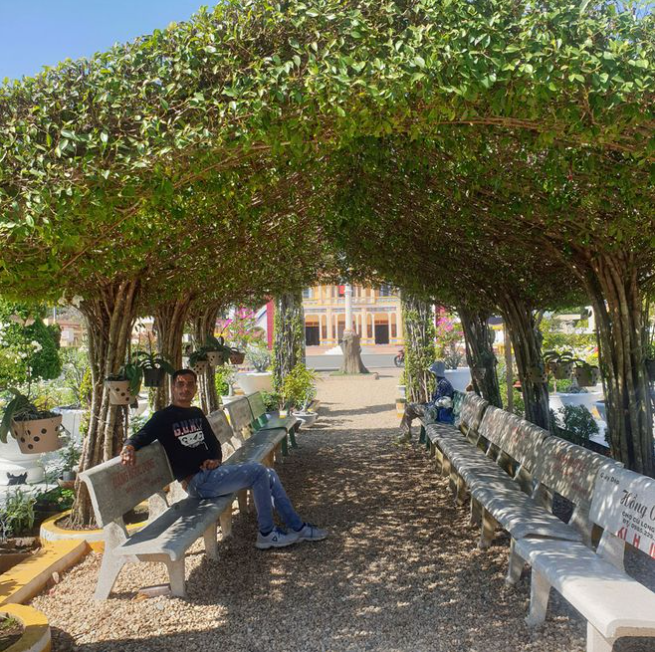 Photo; Thanh Nien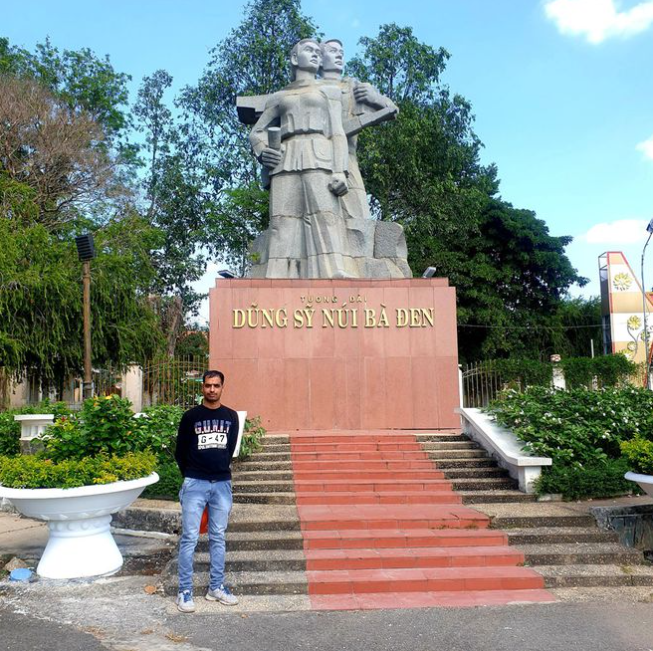 Photo; Thanh Nien
Enjoy new year celebrations in India and Vietnam
Vietnam was previously a foreign country to Mr. Jaydeepsinh Vaghela. He did not have relatives or friends in this country before, but after a while of working and visiting, he met many friends in this country.
Jaydeepsinh Vaghela was born in a middle-class Indian family. His family is still safe in his homeland, and they have started to get the Covid-19 vaccine. In Vietnam, he does not have any problems with employment or the cost of living. Living alone in a country with no relatives, Jaydeepsinh Vaghela always thinks about his homeland and his family. "Sometimes I feel lonely but I have found some friends in Vietnam to talk to".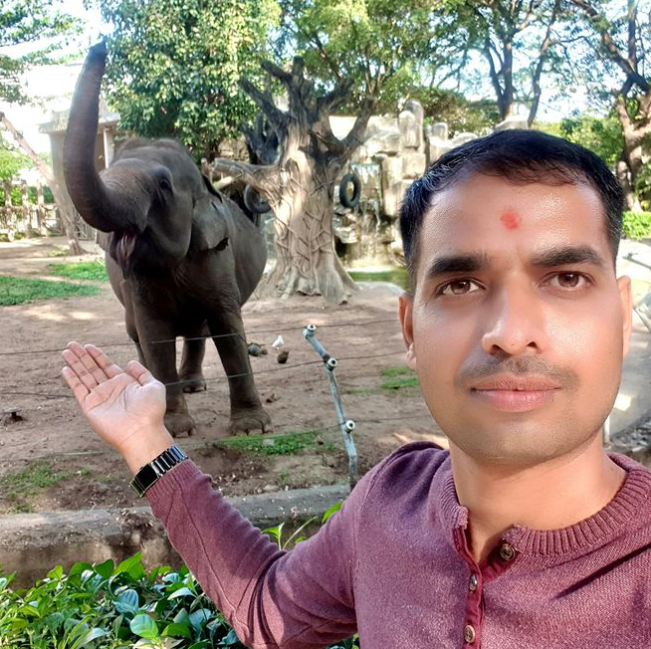 Photo; Thanh Nien
"In the time in your country, I have visited many places in Ho Chi Minh City such as Saigon Botanical Garden and Ben Thanh Market, Nguyen Hue Walking Street, Bui Vien Walking Street. In addition, I went to the provinces of Long An, Tay Ninh, Binh Thuan, Mui Ne, and some other places. To me the Vietnamese people are wonderful, they are friendly and open. I only had a problem with the language, so I used the translation tool when I needed to talk to some Vietnamese. Besides, I also try Vietnamese vegetarian dishes, which is absolutely delicious, "he shared.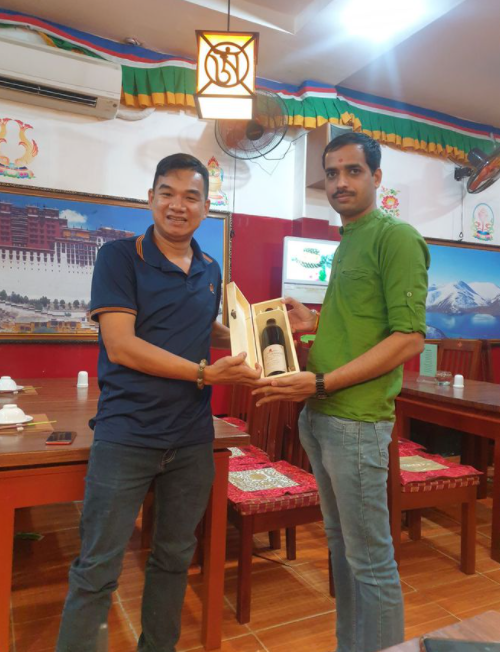 Photo: Thanh Nien
Coming to Vietnam at this time is a special experience for him. The Indian man feels fortunate that in 4 consecutive months, he enjoyed 3 New Year festivals of 2 countries India - Vietnam. "On November 14, 2020, we have a Diwali festival as a way to welcome a new year in India. Next, I experienced the New Year celebrations on December 31 in Ho Chi Minh City, and the upcoming Vietnamese Lunar New Year in Ho Chi Minh City."