First Vietnamese-born Georgia congresswoman wore ao dai at her inauguration
A Vietnamese-born member of the Georgia state legislature wore ao dai during her inauguration on January 12, after being re-elected in November 2020.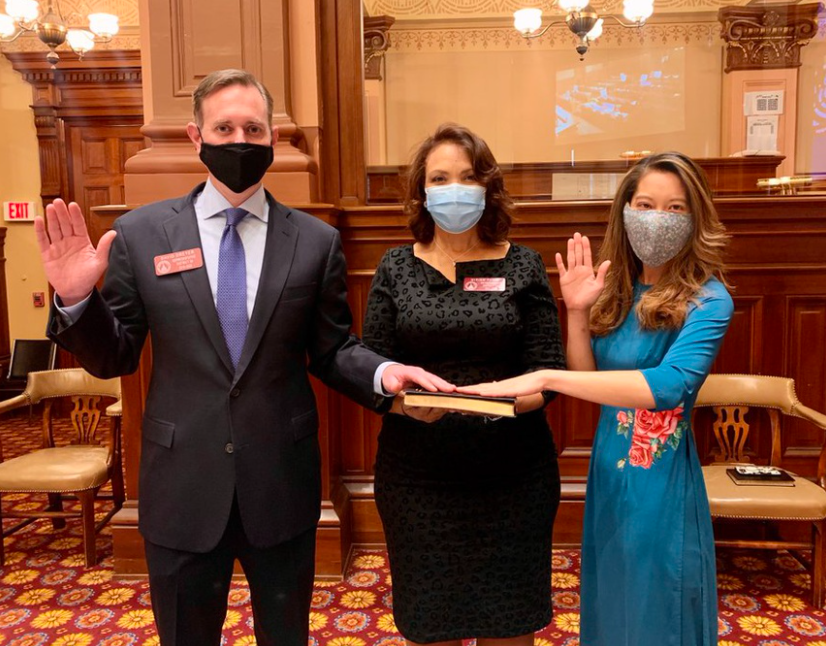 Ms. Bee Nguyen chose ao dai for her inauguration as Georgia congresswoman on January 12. (Photo: Zing News)
Ms. Bee Nguyen, 39, was the first Vietnamese-American to become a member of the Georgia legislature in 2017, according to the Democratic Party. She is the second Asian of the Democrats in the state legislature.
"During my first term, my parents went to the House of Representatives with me. Tomorrow, I will take the office without my family or friends. Because of COVID-19 and security risks, many of us have decided not to invite our family to come," Ms. Bee Nguyen wrote on Twitter on January 1.
After being re-elected in November 2020, Nguyen contributed to the denial of President Trump's unproofed election fraud in Georgia - an important battlefield state that the US newly President-elected Joe Biden won. She herself checked the government's public records and turned to the questionable voters to confirm their identities. At a hearing conducted online, which was then posted on the Washington Post's YouTube channel, Nguyen countered a list of "suspicious voters". Based on the evidence and records, she confirmed that at least 128 people, or 10% on that list, voted legally. A 12-minute video of her presentation has been widely shared and covered by mainstream media.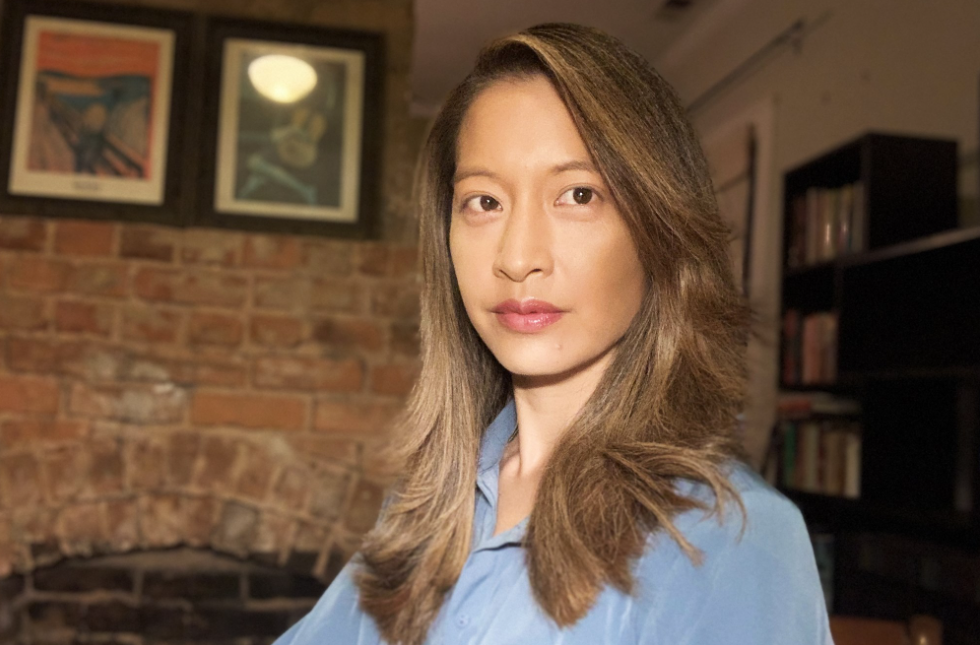 Georgia State Representative Bee Nguyen. (Photo: NBC/ Courtesy Bee Nguyen)
Ms. Bee Nguyen, who ran a non-profit organization before doing politics, also criticized the Capitol rioting on January 6, shortly after the incident took place. According to NBC News, Ms. Bee Nguyen describes herself as a member of the New South, a rising coalition of younger Black, Latino, and Asian American progressives who have turned Georgia, formerly a Republican stronghold, into a battleground state. Since she became the first Vietnamese American elected to the Legislature three years ago, taking over a House seat held by former gubernatorial candidate Stacey Abrams, she has been an outspoken advocate for voting rights, especially for racial minorities and immigrants long targeted by Republicans' voter suppression tactics.
Bee Nguyen is a non-profit executive and Georgia state representative from Atlanta, Georgia. A member of the Democratic Party, she was elected during a special election in December 2017 to fill the seat vacated following Stacey Abrams' resignation in August 2017 to focus on her run for governor. Nguyen is the first Vietnamese-American elected to the Georgia House of Representatives.
Born in Ames, Iowa, Nguyen grew up in Augusta, Georgia and attended Georgia State University, and moved to Atlanta in 1999. She was previously the executive director of a non-profit organization she founded, Athena Warehouse, a program to educate and empower girls in under-resourced communities. She is currently the National Policy Advisor for New American Leaders. In November 2018, BizJournals included her on a list of 40 under 40s. Nguyen described her charitable work as helping to "focus her desire to reduce economic disparity".
Handbook
Yoga has recently become one of the best exercise methods that bring many health benefits to people, but it also requires a lot of technique and training to avoid injuries. There are several ways to practice it home, and will still help you achieve your goals.