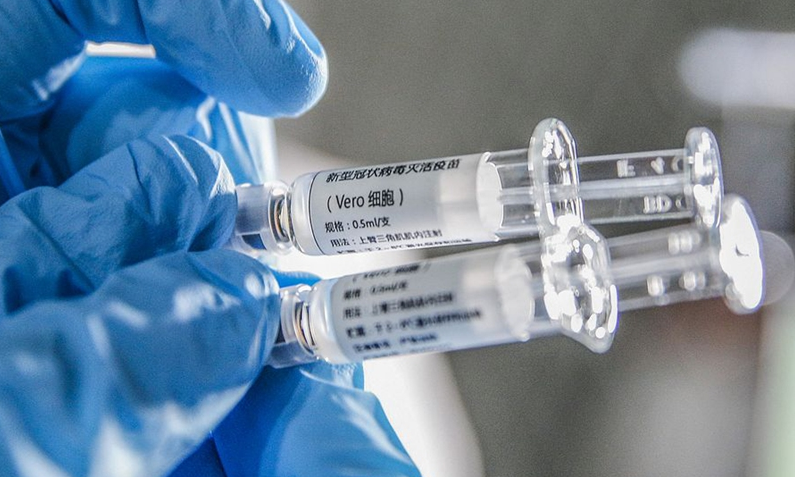 China approves its first homegrown coronavirus vaccine, developed by Sinopharm. (Photo: Global Times)
China approves its first homegrown coronavirus vaccine, developed by Sinopharm
Chinese regulators have approved the country's first homegrown coronavirus vaccine, developed by state-owned pharmaceutical giant Sinopharm, officials announced Thursday. The approval comes a day after Sinopharm said its vaccine is 79.34% effective, citing an interim analysis of Phase 3 clinical trials.
China has drastically scaled up its vaccine emergency use program in recent weeks. Since December 15, it has administered more than 3 million vaccine doses on "key groups" in the population, Zeng Yixin, vice-minister of China's National Health Commission, said at a news conference Thursday. That's on top of the 1.5 million doses administered on "high-risk groups" by the end of November, Zeng added. Of those inoculated, fewer than 0.1% of recipients developed a light fever, and about 0.2% developed "relative serious adverse reactions" such as allergies, according to Zeng.
Coronavirus vaccines developed by Sinopharm have already been administered to hundreds of thousands of people under a controversial emergency use program approved by the Chinese government. By November, nearly 1 million people had received a Sinopharm vaccine, according to the company's chairman, though he didn't specify which of the company's two vaccines they had received, said CNN.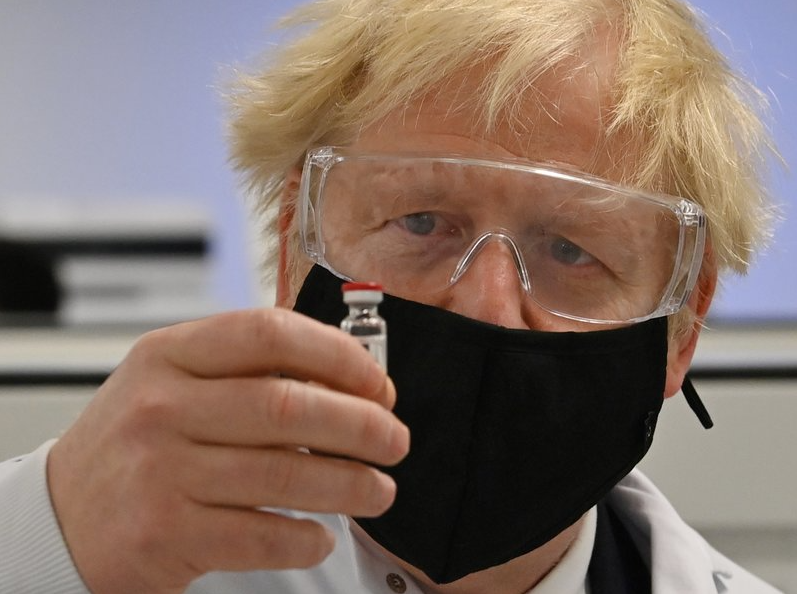 UK approves AstraZeneca-Oxford coronavirus vaccine. (Photo: Getty)
UK approves AstraZeneca-Oxford coronavirus vaccine
Health officials in the U.K. authorized the AstraZeneca-Oxford University COVID-19 vaccine Wednesday, giving the nation a second option for inoculation against the coronavirus. The government will begin rolling out the inexpensive and easy-to-store vaccine beginning Monday. It has ordered 100 million doses — enough to vaccinate 50 million residents or three-quarters of the country's population.
Approval of the AstraZeneca vaccine comes as the U.K. battles another deadly wave of the virus. Millions of residents are expected to be placed under strict new lockdown measures after a new variant of the coronavirus spread across England. So far, the new strain, which contains 17 variants from the SARS-CoV-2 virus first identified a year ago, appears to be more transmissible and harder to control. England reported a new single-day record of new COVID-19 cases, reaching more than 53,000 on Wednesday, according to Johns Hopkins University.
The AstraZeneca vaccine, like the Pfizer option, requires two doses to be given to patients. The second is required to be given 12 weeks after the first. Pascal Soriot, AstraZeneca's CEO, said in a statement that the vaccine "has been shown to be effective, well-tolerated, simple to administer and is supplied by AstraZeneca at no profit", as quoted by NPR.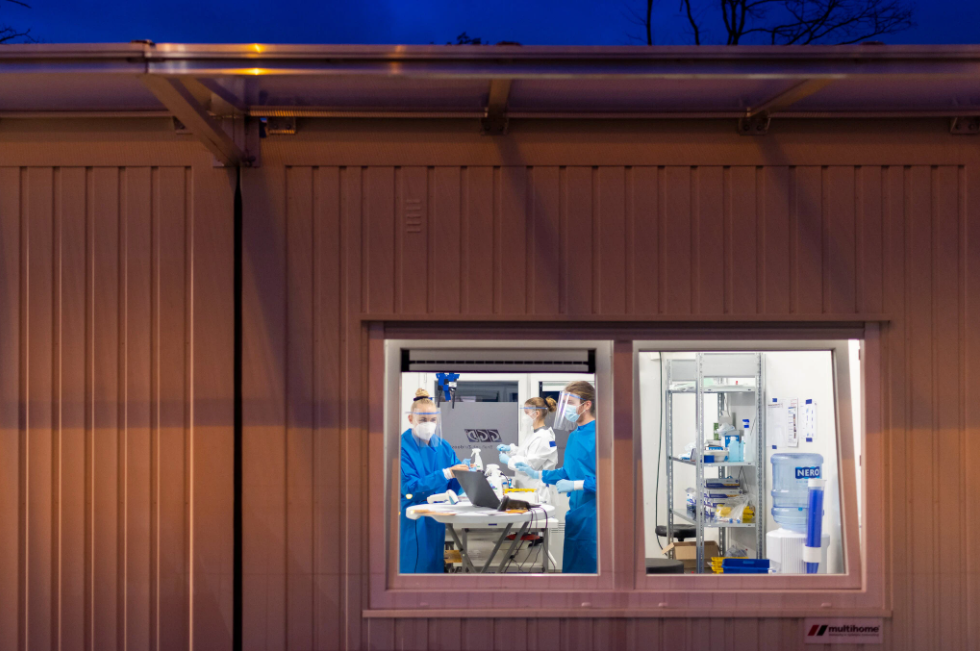 EU starts effort to vaccinate 450 million. (Photo: NY Times)
EU starts effort to vaccinate 450 million
From nursing homes in France to hospitals in Poland, older Europeans and the workers who care for them rolled up their sleeves on Sunday to receive coronavirus vaccine shots in a campaign to inoculate more than 450 million people across the European Union. The inoculations offered a rare respite as the continent struggles with one of its most precarious moments since the pandemic began.
"Today, we start turning the page on a difficult year," Ursula von der Leyen, the European Commission president wrote on Twitter. "The #COVID19 vaccine has been delivered to all EU countries", according to NY Times.
All E.U. member nations now have a supply of vaccine on hand to distribute. Early Sunday, dozens of minivans carrying coolers filled with dry ice to keep the doses of the Pfizer-BioNTech vaccine from rising above minus 70 degrees Celsius fanned out to nursing homes across the German capital. The rollout comes as Europe's largest nation is confronting its deadliest period since the start of the pandemic.
All of the member states have national health care systems, so people will be vaccinated free of charge. But just as hospitals in poorer member states like Bulgaria and Romania were overwhelmed by the latest wave of the virus, the networks in those countries will face challenges in distributing vaccines. While each nation is determining how to carry out its campaign, in general, the first phase will focus on people most at risk of exposure and those most likely to have serious health conditions — health care workers and the oldest citizens. Most member states have said they expect the vaccine to reach the general public by spring.
Valerie Mai