World COVID-19 updates (Dec 29): Thailand reports 1st death in 2 months, Indonesia bans int'l visitors
Bangkok betting businesses will be shut, while bars and nightclubs will be forced to close at midnight until 4 January after reporting 1st death in 2 months, while Indonesia bans international visitors for 2 weeks over new COVID-19 virus strain.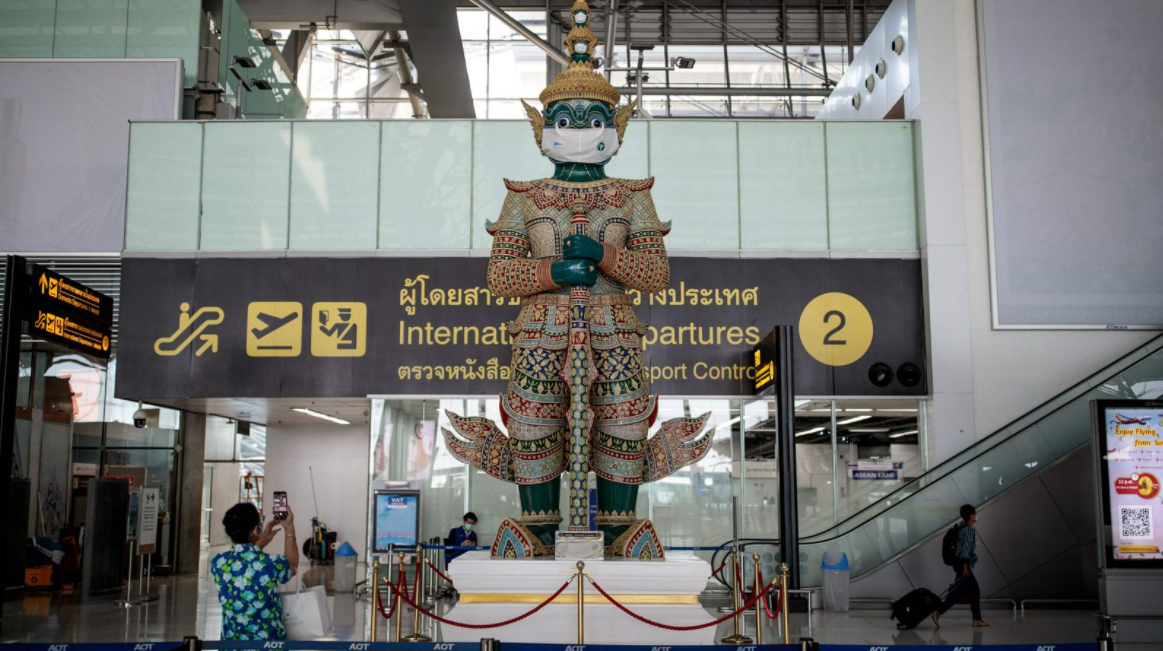 Photo: Sky News
Thailand announced a new shutdown after reporting another death
Bangkok betting businesses will be shut, while bars, nightclubs, and music venues in the capital will be forced to close at midnight until 4 January. It comes as the government tries to contain an outbreak that has reached more than half of the country's provinces, with 144 new infections being confirmed on Monday. Thailand, the first country outside China to report a coronavirus infection, has recorded just 6,285 cases and 61 COVID-19 deaths, having brought earlier outbreaks under control, said Sky News.
Pongsakorn Kwanmuang, a spokesman for the Bangkok authorities, said a field hospital would also be set up in the capital and the restrictions reviewed next week. President Cyril Ramaphosa says new infections are "climbing at an alarming and unprecedented rate", and new restrictions are to be imposed from Tuesday until at least 15 January.
Deputy Prime Minister and Public Health Minister Anutin Charnvirakul were under house quarantine for 14 days after a Sunday meeting with the Samut Sakhon provincial governor, who was confirmed as being infected on Monday, according to Xinhua. Several other senior public health officials, who also attended the meeting in Samut Sakhon, where the latest outbreak was first detected, are considered being at risk of infection and will be tested for COVID-19 soon.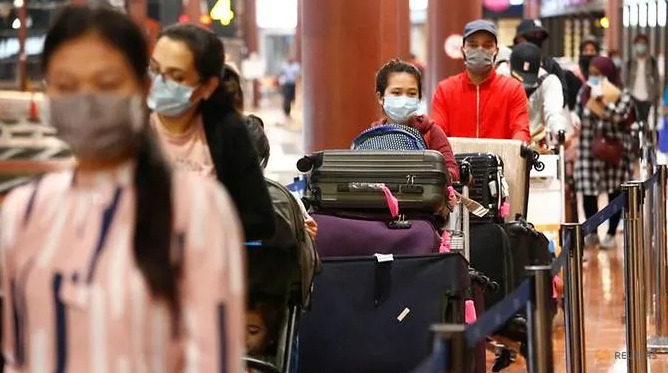 Photo: CNA
Indonesia bans international visitors for 2 weeks over new COVID-19 virus strain
International visitors will be barred from entering Indonesia for a two-week period in a bid to stem the spread of a new potentially more contagious strain of the coronavirus, its foreign minister Retno Marsudi said on Monday (Dec 28).
The new regulation, effective Jan 1, comes days after Indonesia banned travelers from Britain and tightened rules for those arriving from Europe and Australia to limit the spread of the new strain. Indonesia earlier this year banned all foreign tourists from entry but some exemptions have been made for business travelers. The new regulation applies to all foreign visitors, except for high-level government officials or foreigners with residency permits, she said.
The world's fourth most populous country has struggled to contain the spread of the novel coronavirus since recording its first case in March, now with 719,219 confirmed infections and 21,452 deaths, among the highest in Asia. It announced 5,854 new infections and 215 deaths on Monday, with the positivity rate above 20 percent in recent days, according to CNA.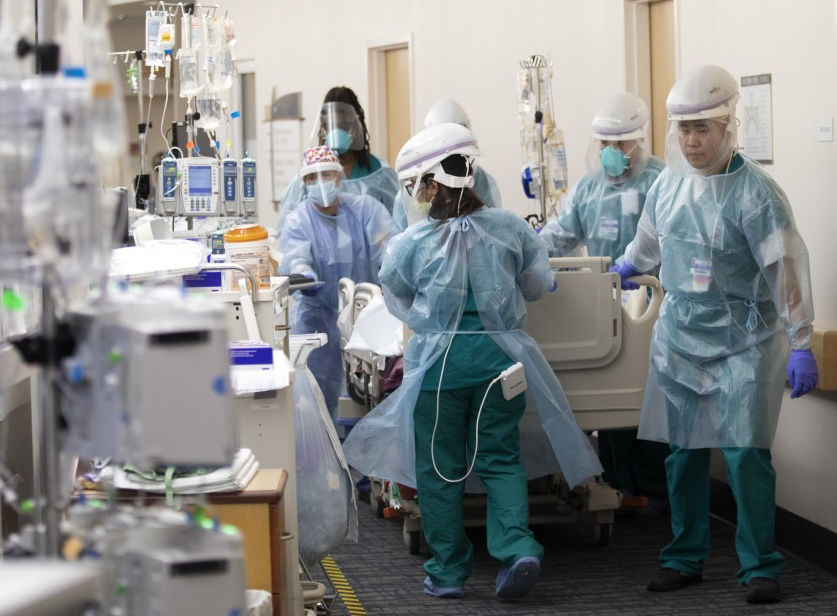 Photo: LA Times
Cases surge in the US, Los Angeles hospitals use tents, chapels, gift shops for new patients
At one Los Angeles hospital, there are five tents outside, one serving as a waiting room. So many patients are coming into Martin Luther King Jr. Community Hospital some are being put in the gift shop, a chapel, or a conference room.
Over the past week, almost 100,000 coronavirus cases have been reported in Los Angeles County, and that causes problems for what do with other patients. Hospital CEO Dr. Elaine Batchlor told CNN on Monday: "If we continue to see an increase in the number of Covid patients, we may be forced to do something that, as health professionals, we all really just loathe having to even think about."
More Americans were hospitalized this past week than any other week of the pandemic. And the United States reported 121,235 current Covid-19 hospitalizations on Monday, a pandemic high. Doctors say mass holiday gatherings will lead to even more patients -- a huge problem because many hospitals are already beyond capacity, said CNN.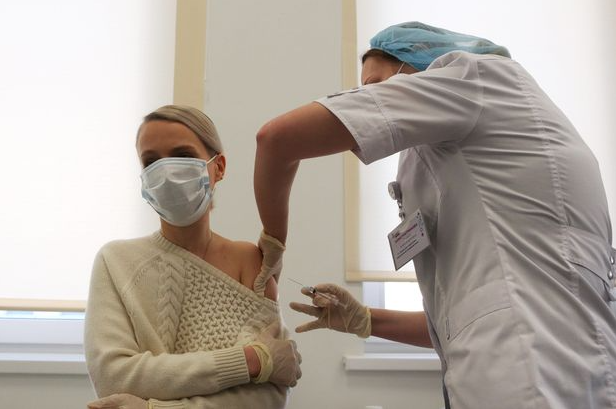 Photo: Wall Street Journal
Russia admits to world's third-worst Covid-19 death toll
Russia said on Monday that its coronavirus death toll was more than three times higher than it had previously reported, making it the country with the third-largest number of fatalities.
For months, the Russian president, Vladimir Putin, has boasted about Russia's low fatality rate from the virus, saying earlier this month that it had done a better job at managing the pandemic than western countries. But since early in the pandemic, some Russian experts have said the government was playing down the country's outbreak.
Russian health officials have registered more than 3m infections since the start of the pandemic, putting the country's caseload at fourth-highest in the world. But they have only reported 55,265 deaths – a much lower fatality rate than in other badly hit countries. According to Guardian, Russia has pinned its hopes on corralling its outbreak by vaccinating people with its Sputnik V jab, named after the Soviet-era satellite.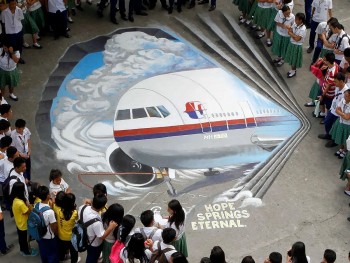 World
The world might never know what really happend when these planes went off the radar. Let's take a look at some of the unsolved mysteries of aircraft disappearances.