US Ambassador appreciates Hanoi Police in handling sexual assaults against foreigners
At the meeting with Chairman of People's Committee of Ha Noi, US Ambassador to Vietnam, Daniel Kritenbrink, has shown his sincere appreciation to the People's Committee of Ha Noi as well as the police force for decided actions in the case of sexual harassment of foreign women around West Lake in Tay Ho District.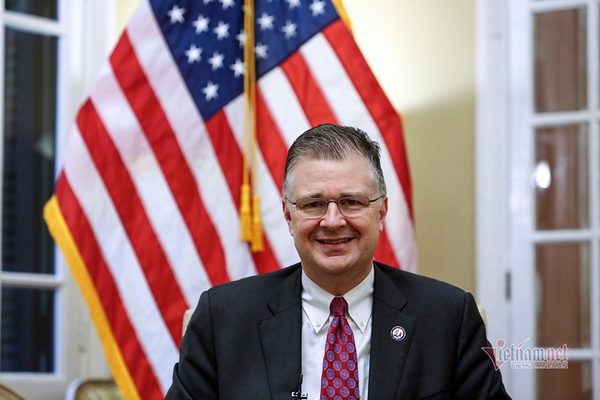 Photo: Vietnamnet
Ambassador Daniel Kritenbrink also appreciated Hanoi authorities for supporting the Embassy's activities during the past time.
US is committed to building a trusted partnership with Vietnam, as well as further cooperation with Hanoi in many fields, including the US Peace Program in Vietnam that will be deployed in the near future, according to the Ambassador.
The Ambassador also appealed for help from the authorities in processing the application to child adoption of American families in Hanoi.
Chairman of the City People's Committee Chu Ngoc Anh highly appreciated Vietnam-US relations, especially the increasingly cohesive relationship between Hanoi and US localities.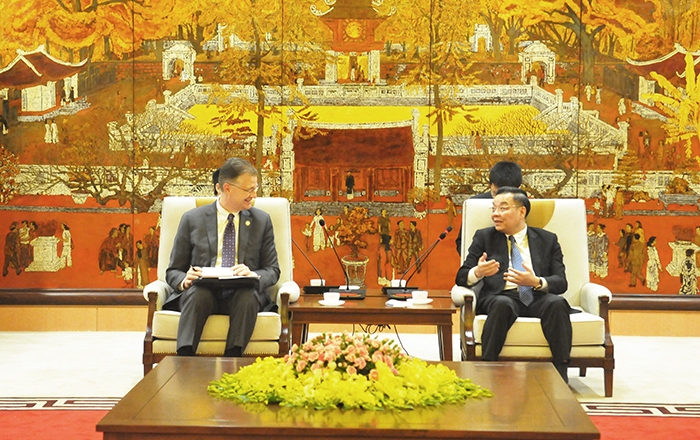 Photo: Vietnamnet
The Chairman affirmed that the city had drastically handled the case of foreigners harassment around West Lake in Tay Ho District, sending a message to international friends about Hanoi's thousand years of civilization, reported Vietnamnet.
In the time to come, Chairman Chu Ngoc Anh also expressed hope for the US to continually support Vietnam in experience exchange and transference, as well as the assistance from American experts and businesses in potential fields such as transportation, health, energy development, smart city,...
At the meeting, the Chairman has highly appreciated the important role of the US Embassy in the Vietnam - US relationship, especially amid the two countries celebrating the 25th anniversary of diplomatic relations.
Switzerland-Vietnam business group debuts

The Vietnamese Embassy in Switzerland has recently held a ceremony to launch the non-profit Switzerland-Vietnam business group (SVBG), which aims at promoting exchanges and investment ...